Learn how to make simple fabric coasters with a vintage scarf and decoupage medium. These are so easy and make a great gift!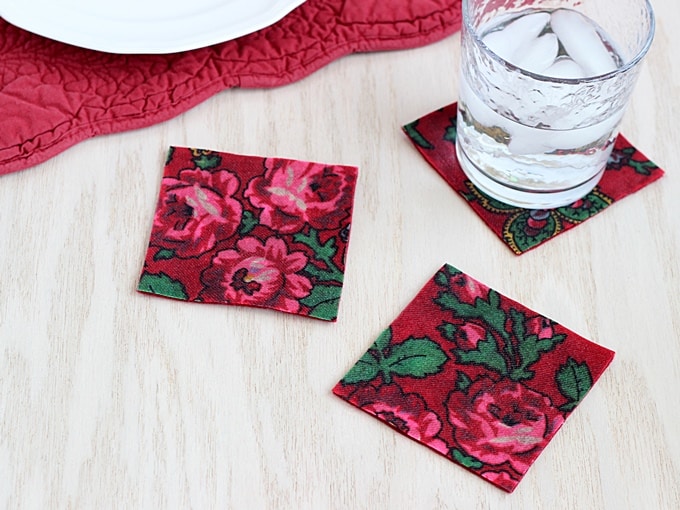 Hi there! It's Shannon from Rosyscription again. I think I've shared this with you before, but I have a THING for vintage floral fabrics. I can't help it. Every time I'm in a thrift store or antique shop, I head right for the scarves, linens and handkerchiefs. I love it when I find a great print!
I've had this old red and pink floral scarf for ages. It was a hand-me-down from my husband's aunt. We can never have enough coasters in our house, so I thought it would be fun to make a set of coasters with the fabric.
Grab your decoupage and make your own coasters today by following these simple steps.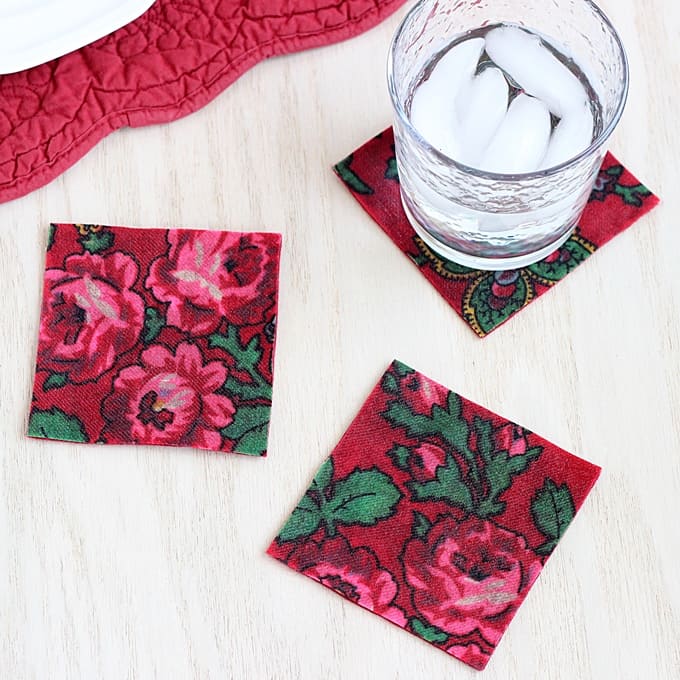 No Sew Fabric Coasters
Supplies used:
Decorative fabric
Felt
Brush
Scissors and/or rotary cutter
Ruler
Straight edge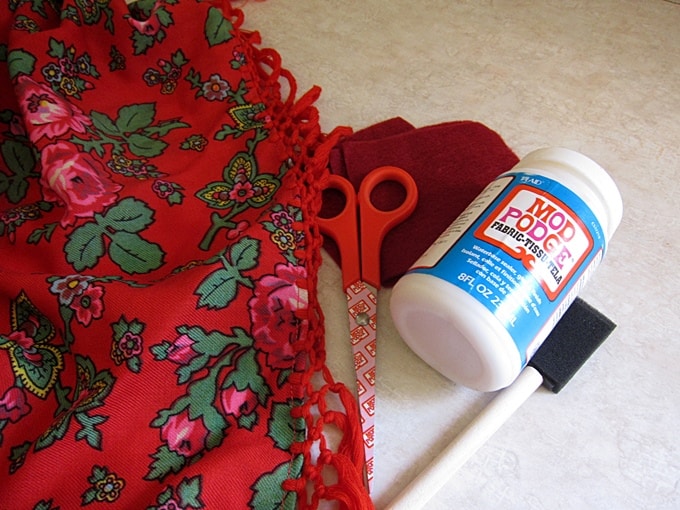 Instructions
Using a ruler and straight edge, cut out 4" x 4" squares of felt. Cut out swatches of your decorative fabric that are closer to 5" x 5" in shape (you do not need to be exact with the decorative fabric).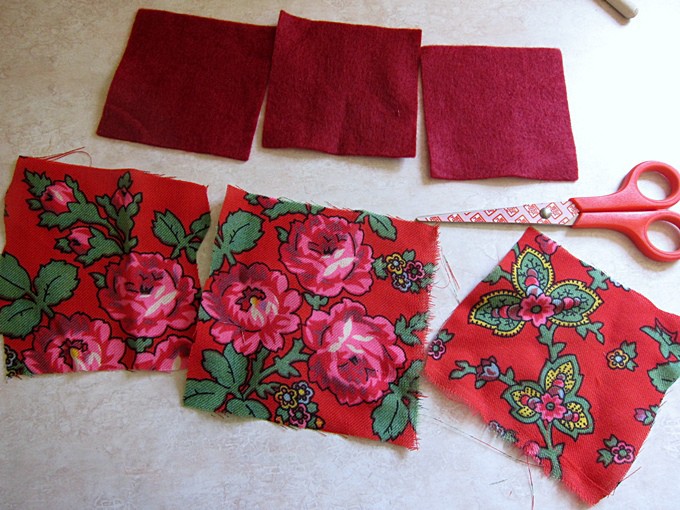 Apply a medium coat of decoupage medium over the felt square. Firmly press the decorative fabric over the glue and felt, smoothing out any bubbles. Repeat with the other felt squares and fabric. (Note: be sure to use Fabric Mod Podge so that the coasters will be water resistant.)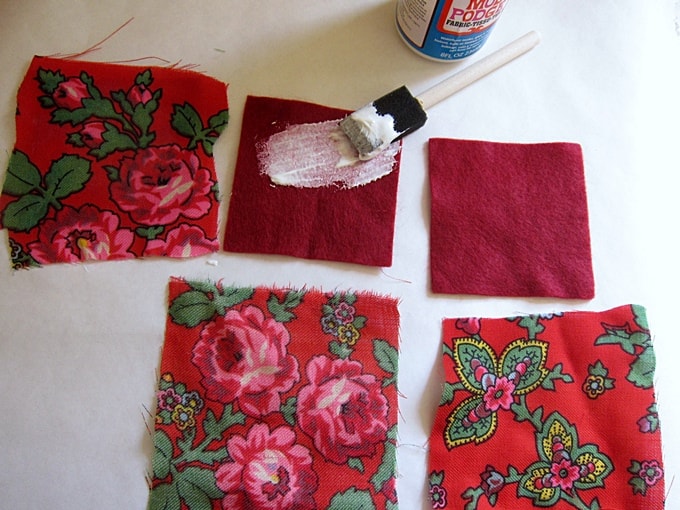 Brush a thin coat of decoupage over the top of the decorative fabric. Make sure to cover fabric that extends out beyond the felt square. (This layer will help seal the fabric, give it a shiny, oil cloth appearance and prevent fraying in the next step.)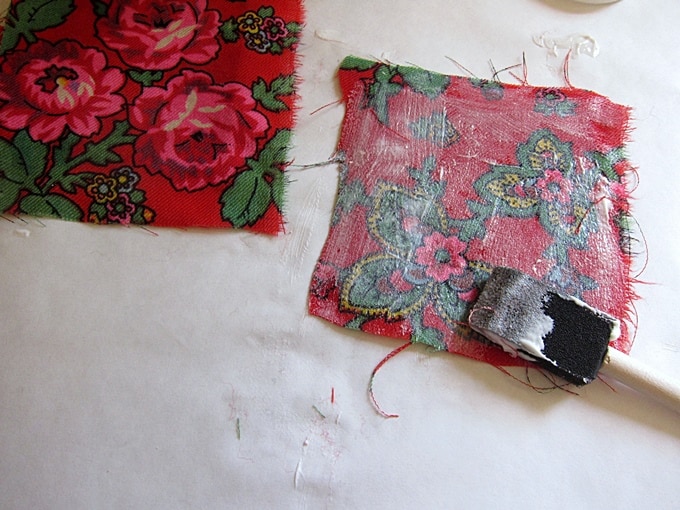 Once the decoupage is dry, carefully trim the excess decorative fabric away from the felt square. Since the fabric has a coating of decoupage on it, it should cut without fraying.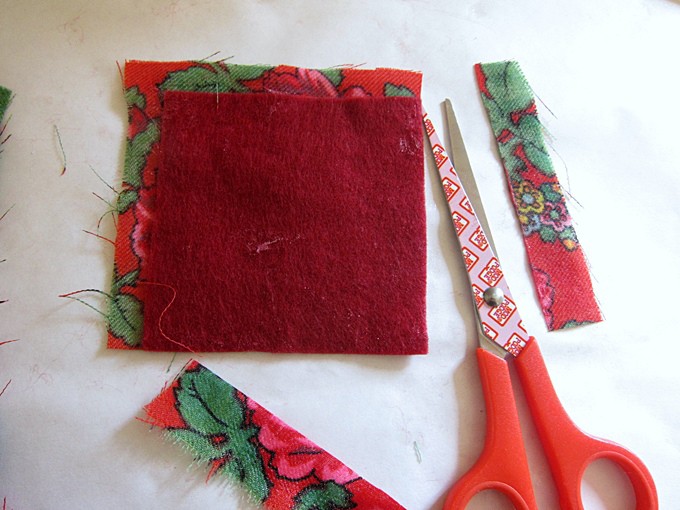 These simple coasters would make great gifts. I love that you can customize them for the season or holiday, too!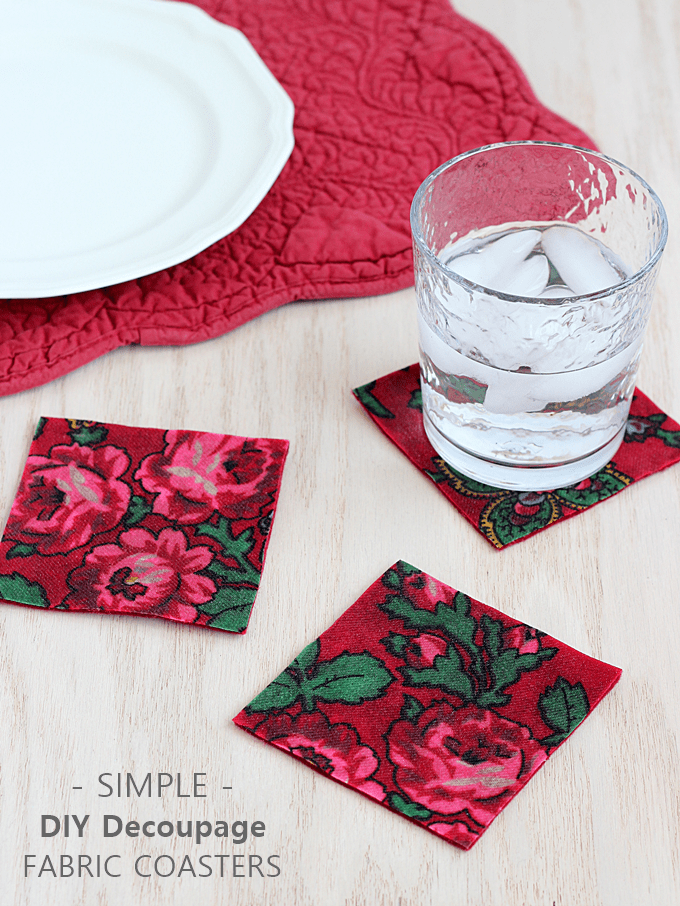 Aren't my fabric coasters so cute? I'd love to know what you think in the comments! Here are some other budget friendly projects I also think you should try: