Learn how to decorate Halloween mason jars, for unique decor or a special gift idea! Great for bringing holiday charm to your home. Get over 45 projects you'll love to make.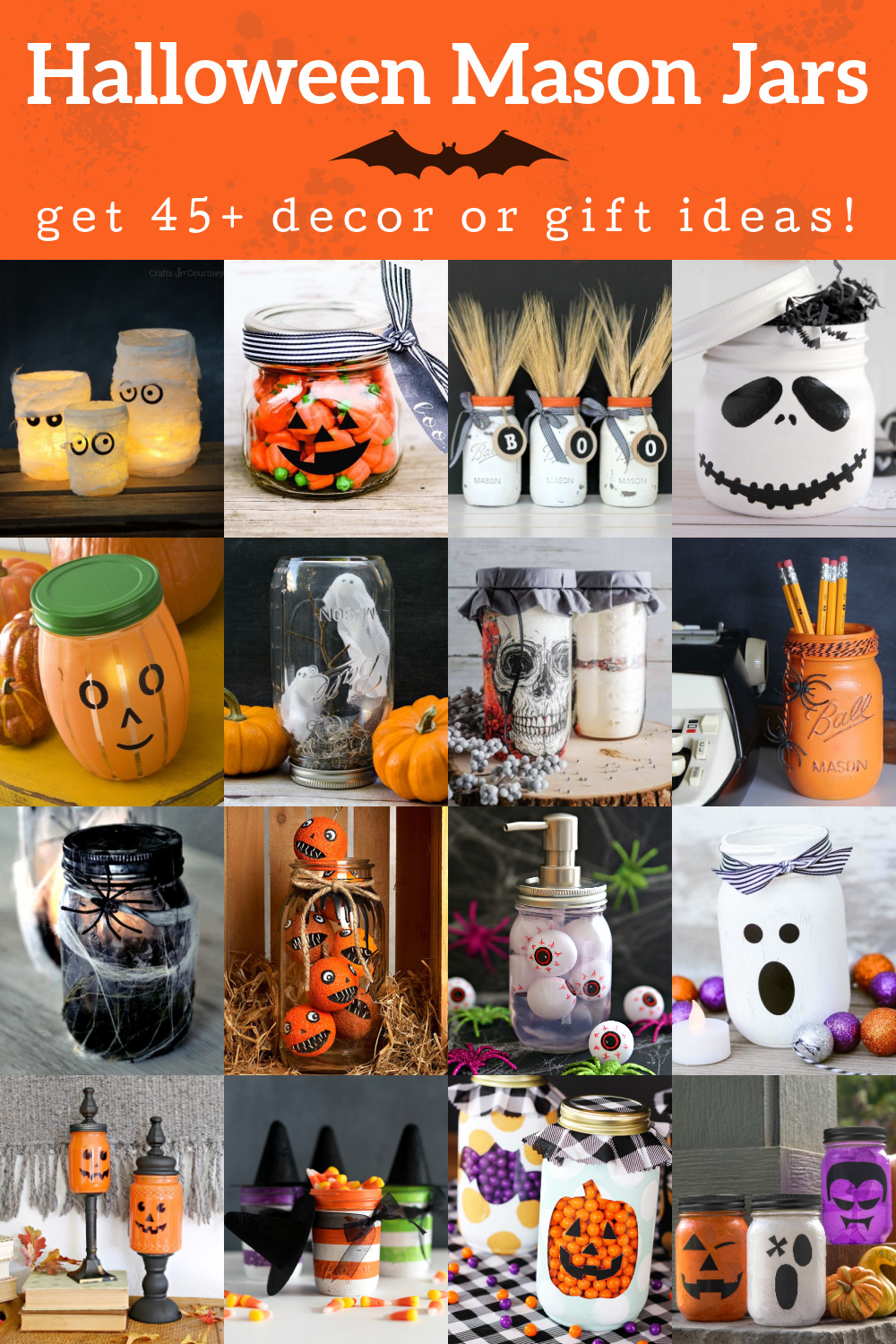 There's this awesome thing that happens around the holidays that I like to call "mason jar crafting." Sure, you can make stuff with mason jars any time of year, but Halloween, Thanksgiving, and Christmas seem to be the most conducive to busting them out of your stash to make something awesome.
I have a lot of Halloween crafts here on the blog, but some of my favorites are the Halloween mason jars. There's just something about a black lantern or orange glass jar that makes me feel so festive!
Plus guess what – they are really easy to craft with. If you're a beginning crafter, these are the perfect place for your to begin your holiday crafting journey. Once you learn how to paint mason jars, you'll be on your way to mastering pretty much all of these ideas.
Not that they all use paint. A lot of them use Mod Podge as well, or a combination of the two. You've got a lot of options and kids can join in the fun too.
Honestly, you don't *have* to use mason jars for these Halloween projects. I like to save pasta sauce jars or similar to use for these type of projects. Not only do they work just as well, they are free! Just remember to save the lids too, depending on what you are making.
Check out the list of projects below and let me know which is your favorite or which ones you have tried. Leave me a comment!
Halloween Mason Jars
Learn how to make Halloween mason jars using a variety of materials from your craft stash including paint, glitter, and Mod Podge! You'll get great holiday ideas for decor or gifts.
---
If you enjoyed these Halloween mason jars, I'd love for you to check out these other cute ideas: