Wiggly eyes are such a fun craft store supply! Learn how to make tons of googly eye crafts that both kids and adults are going to love.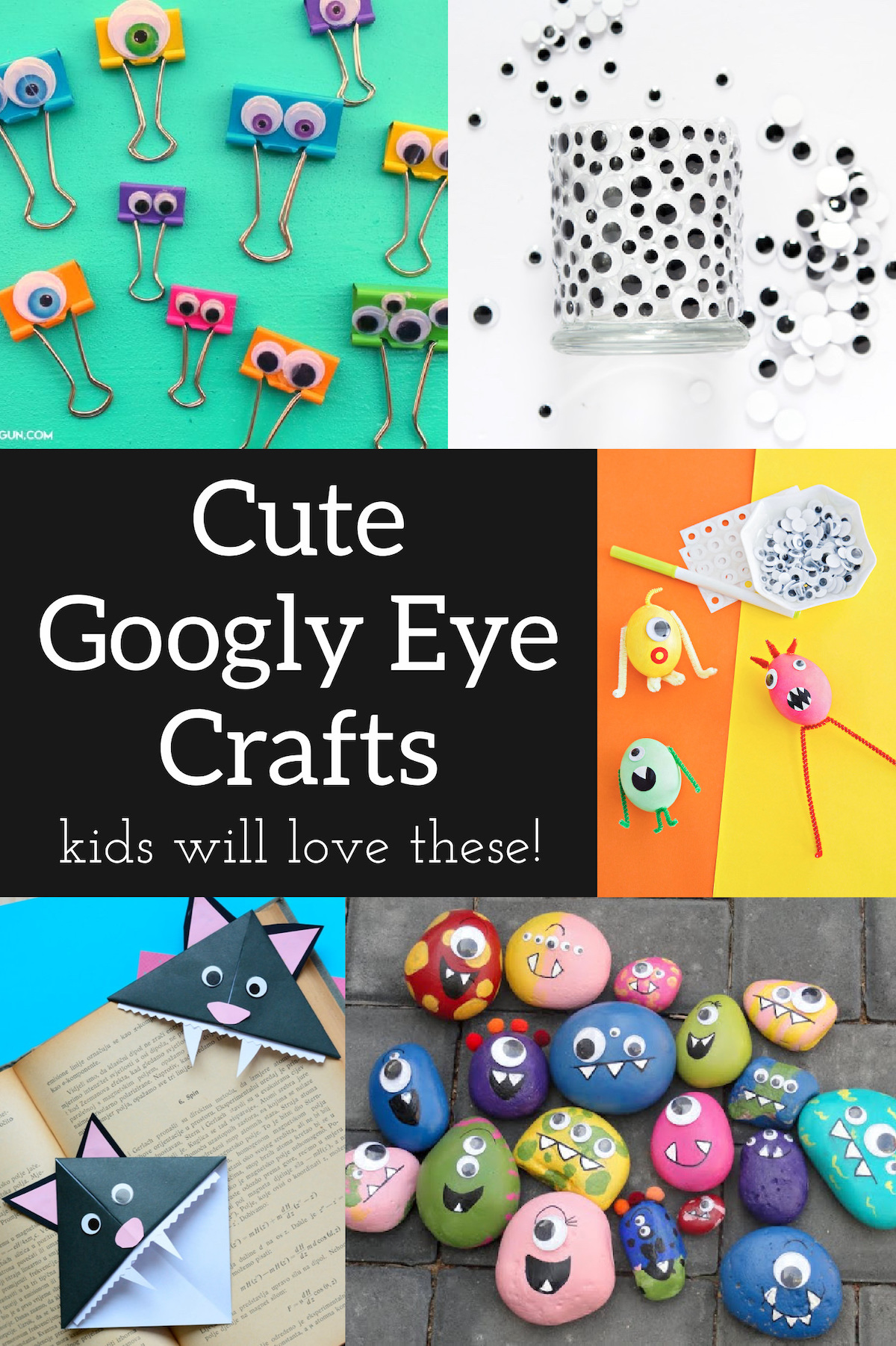 I'll admit, I love me some googly eyes. They are one of the best craft supplies for kids and they ALWAYS catch my eye at the craft store. When I'm shopping and I walk into the kids' section of Michaels . . . there are the sparkly pom poms and the pipe cleaners . . and then there they are. In all their glory.
Not only are there small ones and colorful ones (not just black and white), they also have the BIG ones! The kind that you might put on a front door for Halloween for instance. When you put googly eyes on anything, it makes the surface or project come alive.
The thing is, I've spent way too much time looking at them and not enough time making things with them! Rather than just wonder what could be done with wiggly eyes, I decided it was time to put together a collection of googly eye crafts.
And you'll be surprised what you can do with these little plastic eyes. A LOT!
Scroll down to get a bunch of googly eyes crafts that both kids and adults will enjoy making. Who doesn't want binder clips with eyes on them? How about a wreath? Some bookmarks? A rock? You'll find all that and more!
I'd love to know how your family uses google eyes in the comments after you're done checking out the projects. Plus if you want to make big, big eyes, learn how to do that here. Now scroll down and enjoy the ideas!
Googly Eye Crafts
Google eyes are a kid-friendly, cute, silly, creative craft supply! You'll want to add them to everything with these 40+ crafts using googly eyes.
---
Now that you've seen the googly eyes crafts, I'd love for you to check out these other awesome ideas that kids will also love: