If your kids are complaining they don't have enough to do, here's a list of boredom busters to keep them busy! Get 50 unique activities.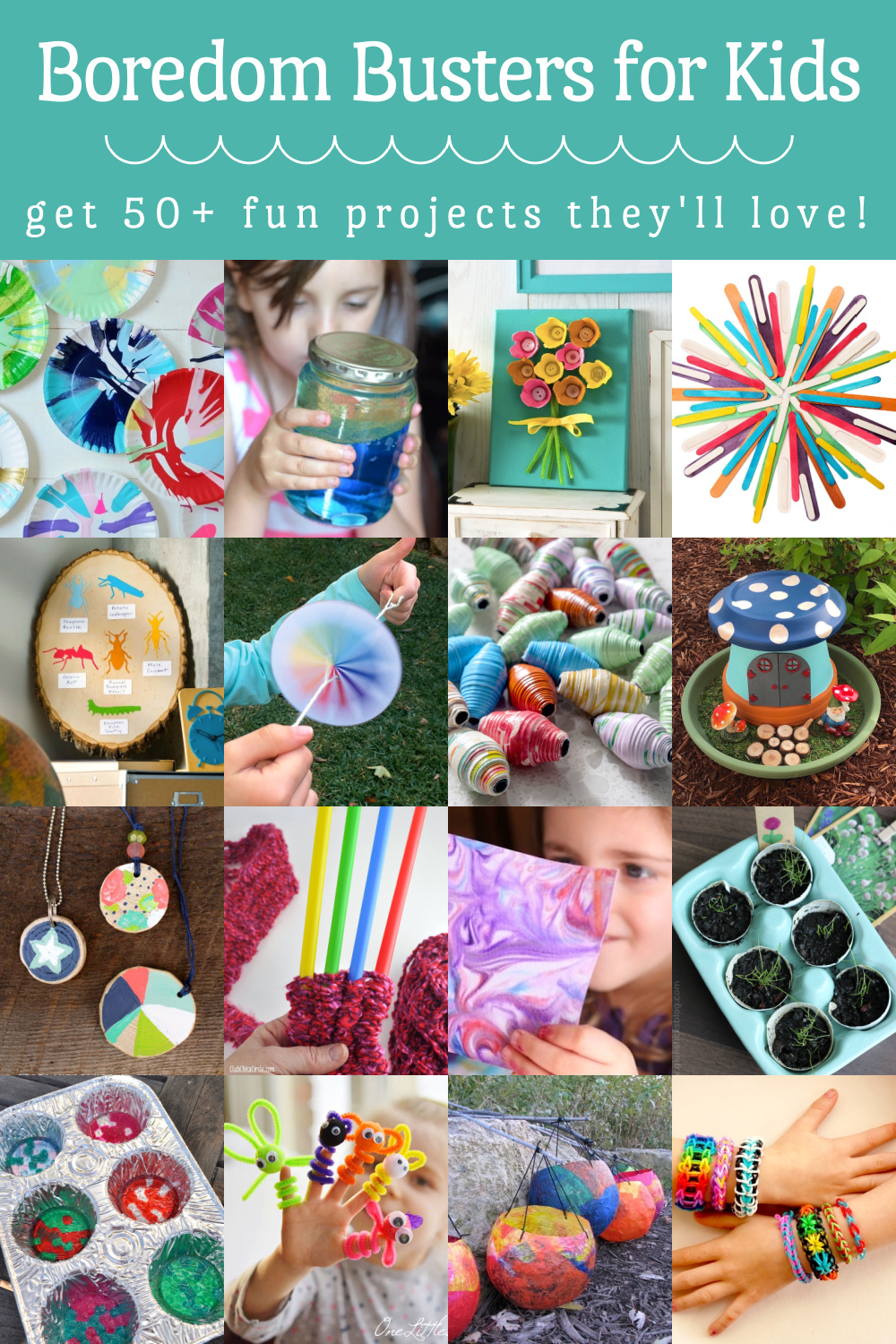 We all know that kids can get bored easily. When they're not occupied with school work, their own projects, or playing outside, it's a good idea to have some boredom buster activities on hand to keep them entertained!
I remember when I was young and would get bored and have nothing to do . . . my parents would tell me only "boring people get bored." I'm sure you've heard this before from your own parents, or perhaps you've said this to your kids.
And to a certain extent it's true.
But I do notice that it's a LOT easier to relieve boredom when you have a driver's license and money. Then you can just head to the craft store and grab something when you need an activity! I do give kids credit . . . they don't have that luxury.
So, in order to help them out a bit – AND help you parents – I've put together a list of boredom busters that kids are going to love. A lot of them use household materials and/or things you might already have in your craft stash, hopefully eliminating the need to buy supplies.
I'd love for you to check out these easy craft ideas for kids, then let me know which ones are your favorite in the comments. Also let me know which activities are on your list as go-to projects when the kids get bored! Keep on scrolling down for the list.
Boredom Busters for Kids
When the kids tell you they don't have anything to do, break out this list of 50 ideas to break the boredom! Children of all ages are going to love these activities that use a variety of craft materials.
---
If you love these boredom busters for kids, I'd love for you to check out these other ideas: