Learn how to make an ice cream stick photo frame the easy way! This DIY popsicle stick frame is so simple even a kid could do it. Decorate with fun patterns of washi tape.
Skill Level: Beginner. Perfect craft idea for kids, tweens, or adults who want to make something simple to display photos.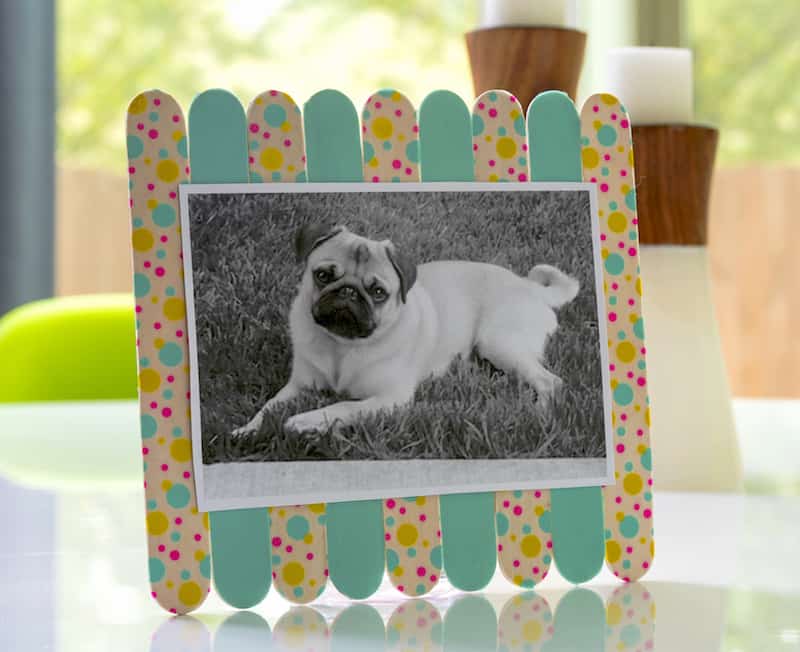 We're all about fun kids' crafts around here. Maybe you've seen our slime recipe, our DIY checkers, or even our complete list of 20 Mod Podge crafts for kids? I love finding and making crafts that are easy for children to do.
With the kids home for the summer, you're going to need a fun, brightly colored project for them to do to keep their little hands and minds busy. Might I suggest a popsicle stick picture frame craft for you – with Duck Brand washi tape?
Popsicle Stick Picture Frame
This popsicle stick frame is just about the easiest craft there is! If you can use tape and glue, you can make it. It holds a 4″ x 6″ printed image on the front using Glue Dots. The pattern on the front of the sticks was created using washi tape.
Duck Brand Washi Tape
All washi tape is not created equal! I would say that the really inexpensive types that I buy (you know, the 50 cent or dollar bin kinds) don't stick as well as the nicely wrapped ones that sit on the shelves at the craft stores.
Honestly there are a lot of brands of washi tape that don't stick well, which is why I'm going to go for quality. Duck Washi is really strong (the tape doesn't shred when tearing) and the adhesive sticks well.
Yet it's still removable from most surfaces just like other washi tapes! Plus the patterns of Duck Washi are cute, and we all know that is must important.
Where to Get Popsicle Sticks
Our popsicle stick frame used sticks that were 3/4″ x 7″. They were the "jumbo" sticks from Michaels. The craft stores and Walmart are going to have the best selection of popsicle sticks of various sizes.
You can also find them at Dollar Tree sometimes, but they usually only have the smaller size. Of course you can get popsicle sticks online as well.
You're welcome to use "used" popsicle sticks, but many times those are small, stained, chewed on, bent, or broken!
Especially after kids have gotten them in their mouths. But of course you can still do this project with them, so I'll leave that up to you.
Are you ready to learn how to make this popsicle stick picture frame? Keep reading.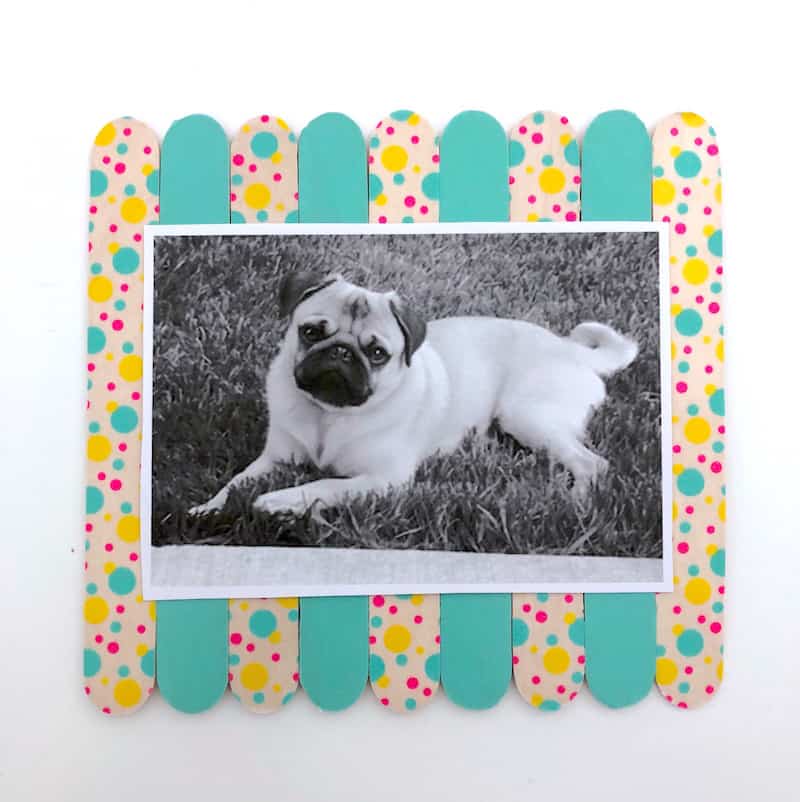 DIY Popsicle Stick Frame
Gather These Supplies
Lay out the correct number of sticks for your popsicle stick picture frame. Add a strip of washi tape to the front of the stick, smoothing down and then tearing or cutting carefully after you've reached the end.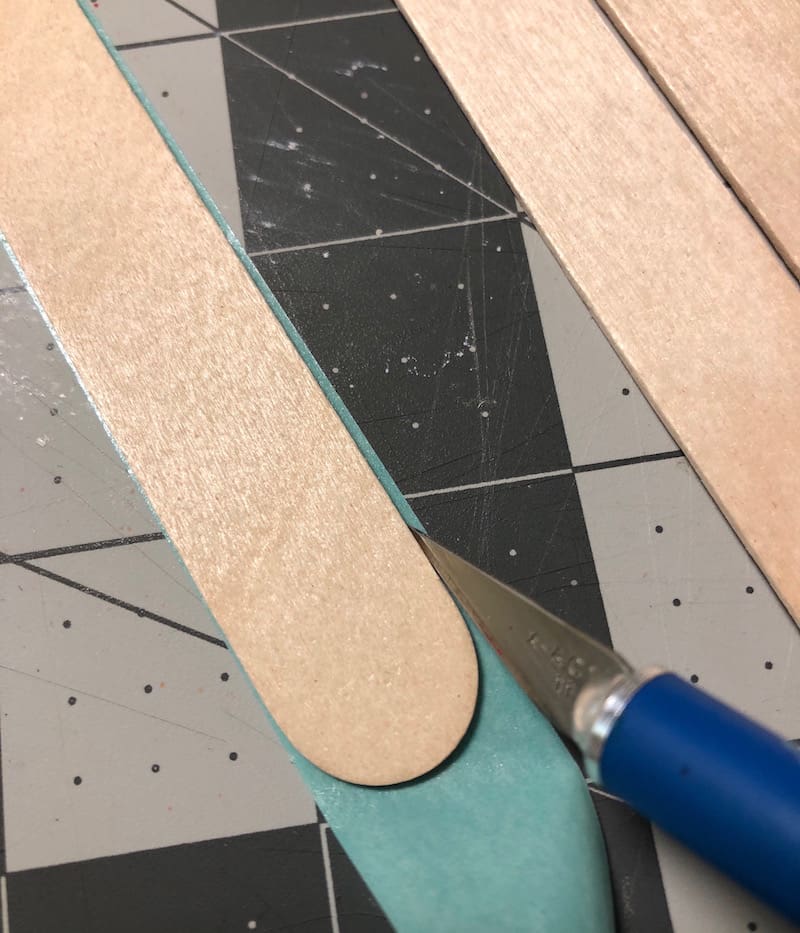 Trim around the edge of the stick if desired. Let children use scissors to do it, or adults can use a craft knife. You can just smooth down the tapes around the edges as well.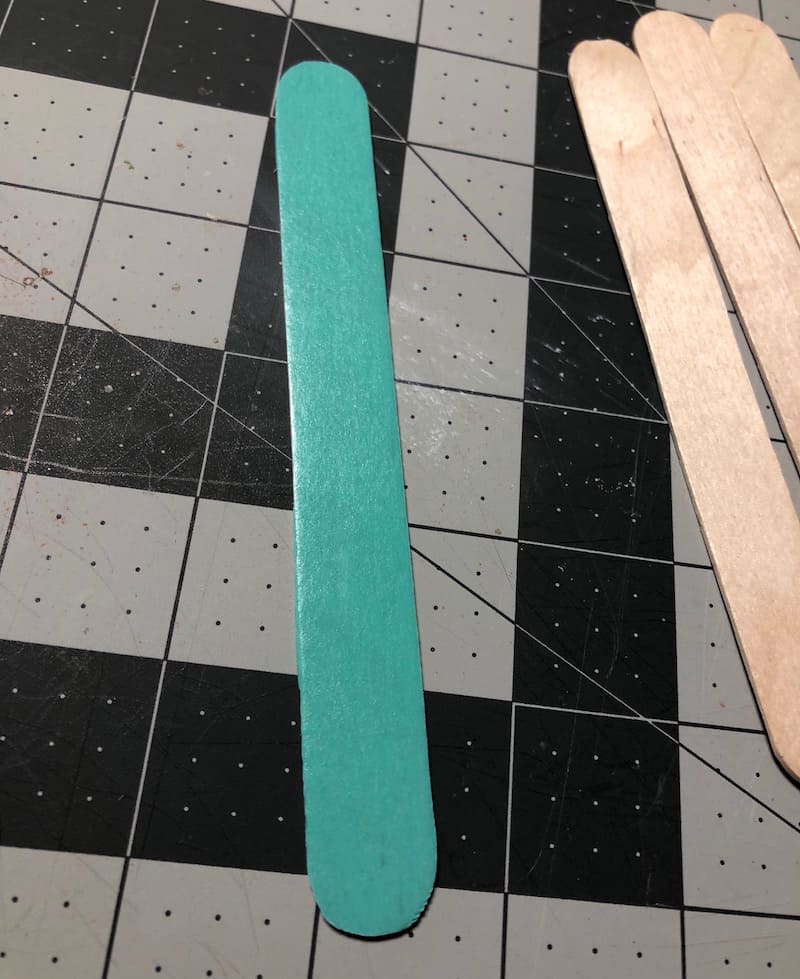 Here's what the finished popsicle stick looks like.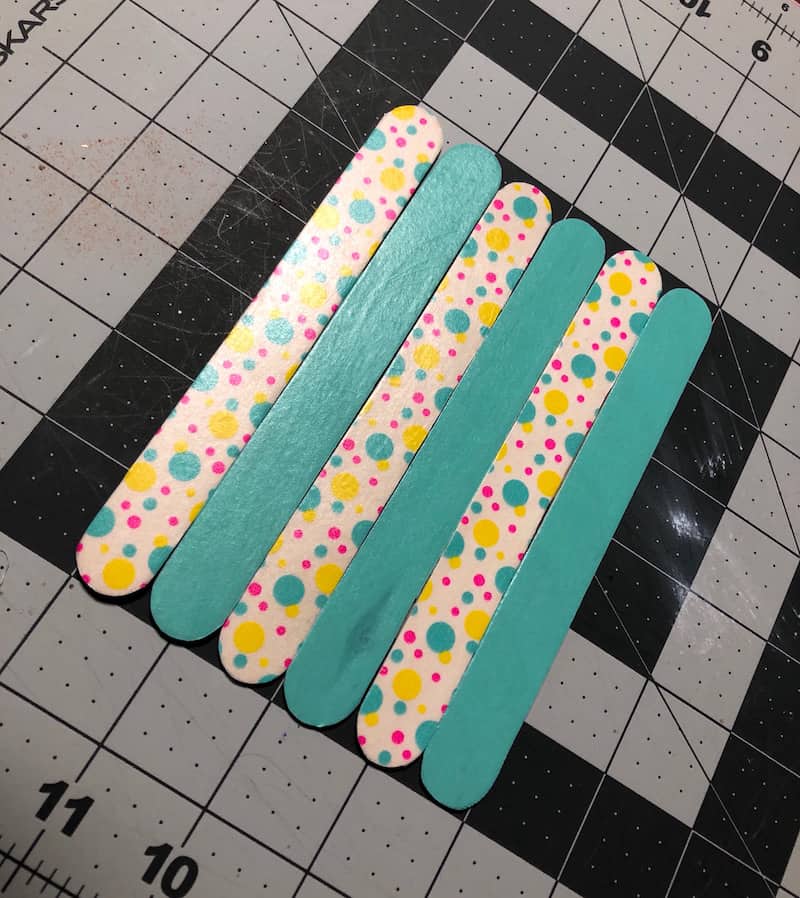 Repeat the process with additional popsicle sticks . . .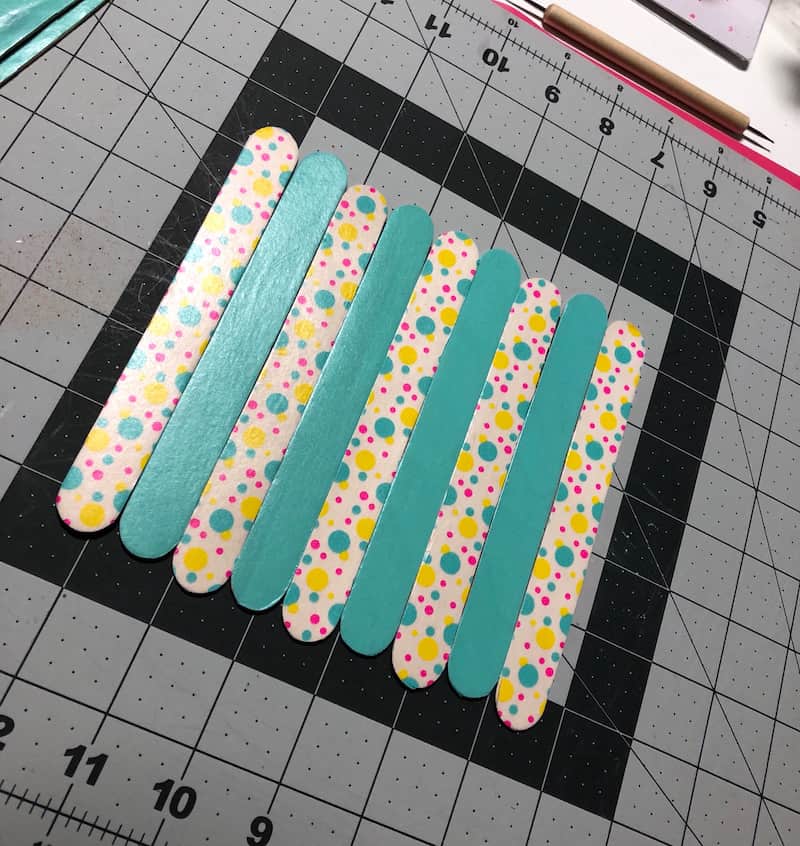 Until you are satisfied with the number you have/size of your popsicle stick frame.
Use craft glue across the back (with two additional popsicle sticks) to secure your frame. Let dry for about an hour.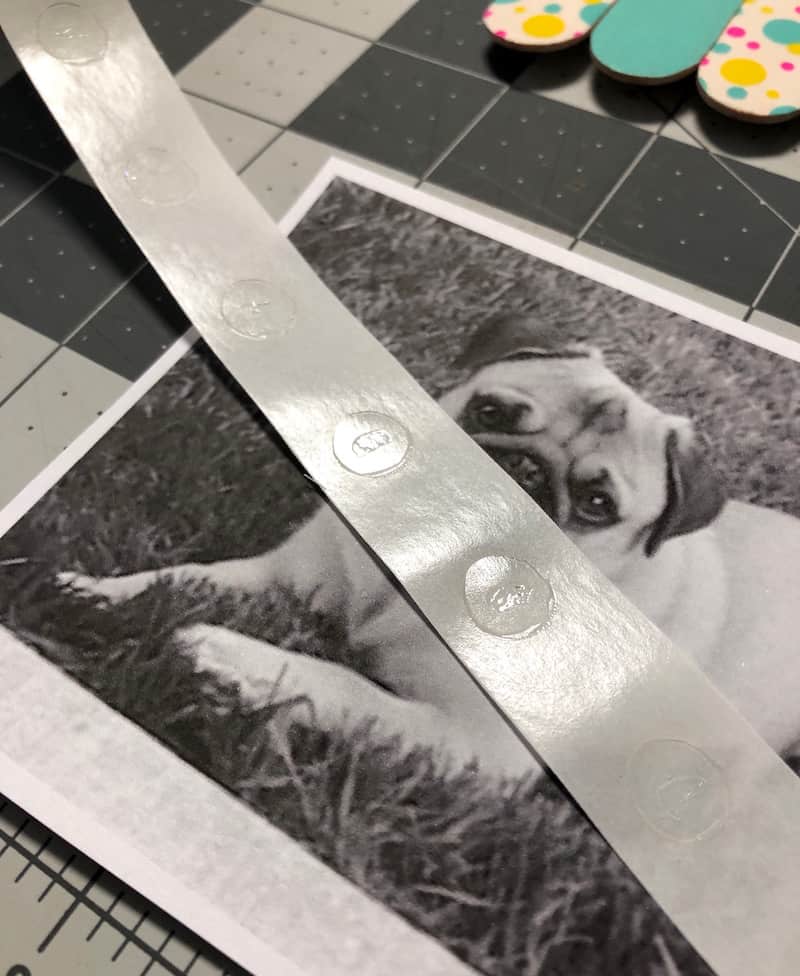 Print out the image and use Glue Dots to adhere it from the frame. The nice thing is that the washi tape has a glossy top, so you can change out the photo later!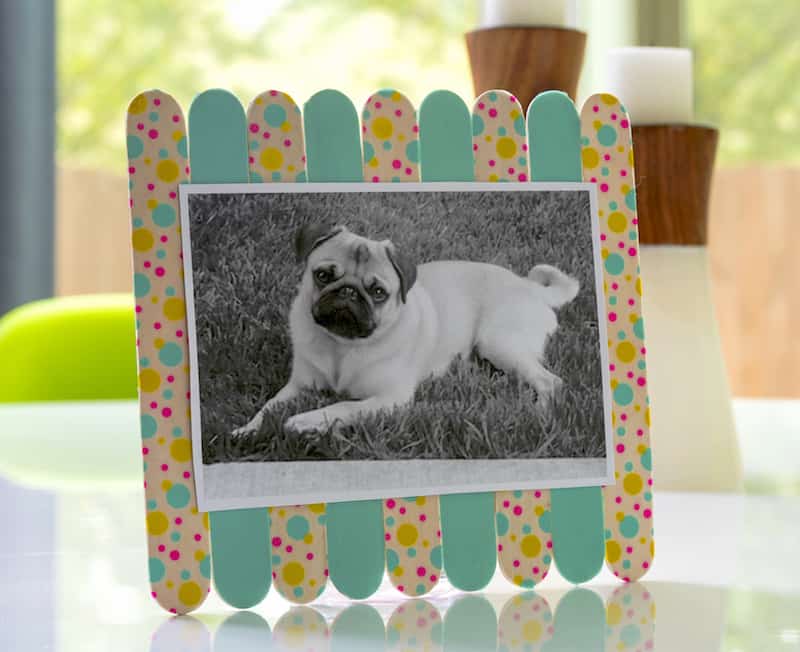 You can add Mod Podge to seal your ice cream stick photo frame if you like. You can hang it on the wall with Command strips.
There are also many other ways to display your popsicle stick picture frame:
Glue magnets to the back and put on the fridge
Hot glue string to the back and hang
Display on a plate stand
You can even build a little popsicle stick stand and glue it to the back so it sits up on the table!
What projects are you doing for summer with your kids? Anything with popsicle sticks or washi tape? Let me know in the comments! Plus check out these additional crafts for littles: