Does the heat have you down? Bust out the Mod Podge and complete one of these 15 decoupage summer crafts. Fun for adults or for kids!
The first day of summer was just a few days ago – and boy am I noticing it! Mosquitoes, humidity, and lots of sweat. Yes, I live in the south! I hope you live in a place that isn't quite so hot . . . though I will say that the heat makes sno-cones that much more refreshing.
Summer Craft Ideas
If you are looking to avoid the heat and get a little crafty in the A/C, may I suggest one of these 15 decoupage projects to kick your summer off? If you like sand and seashells, you might love these cute projects.
There are a variety of summer crafts from beachwear to home decor to some great recycled crafts. Do you want to see the ideas? Just scroll down – you are going to love them!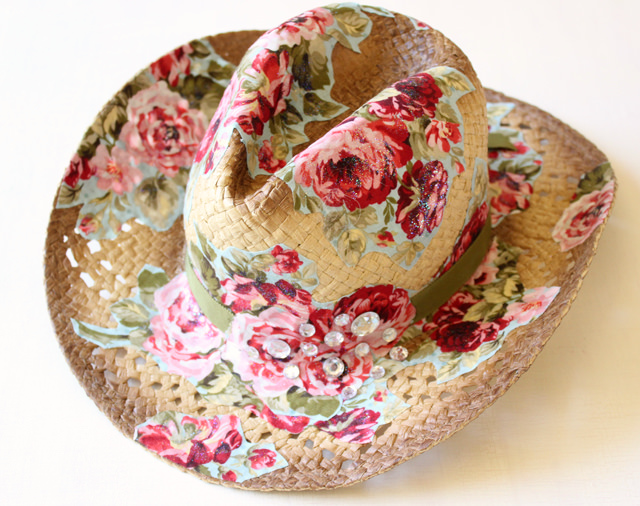 Show off your personality by altering a cowboy hat to wear on the beach! Great for music festivals, too. Very easy to do with fabric and Mod Podge.
This summer letter set is perfect with its cheery and bright papers – and that watermelon "U" kills me!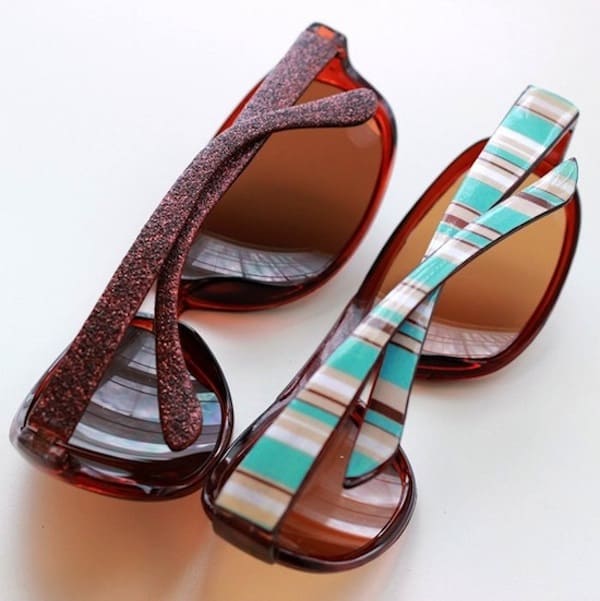 Learn how to decorate inexpensive sunglasses with glitter, paper, and Dimensional Magic.
There's nothing like sitting in a lounge chair and reading during the summer. This outdoor drink holder keeps your beverage right nearby.
I love Morena's custom flip flop idea, because you can buy a cheapy pair and make them your own.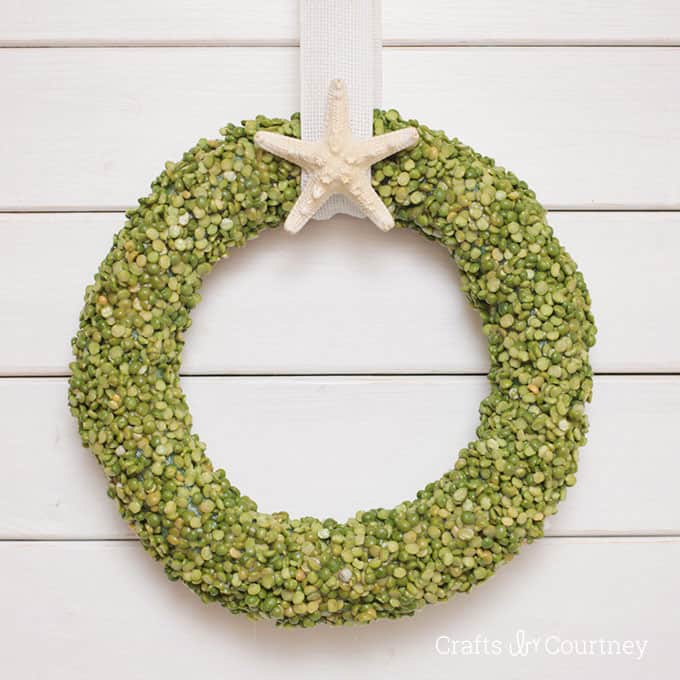 If you're looking for an EASY DIY summer wreath, this is your project! This summer craft uses dollar store supplies.
Inspired by my childhood, I created a DIY bean bag toss game using clay saucers and a printable. This bean bag game is easy to assemble and you'll have a blast!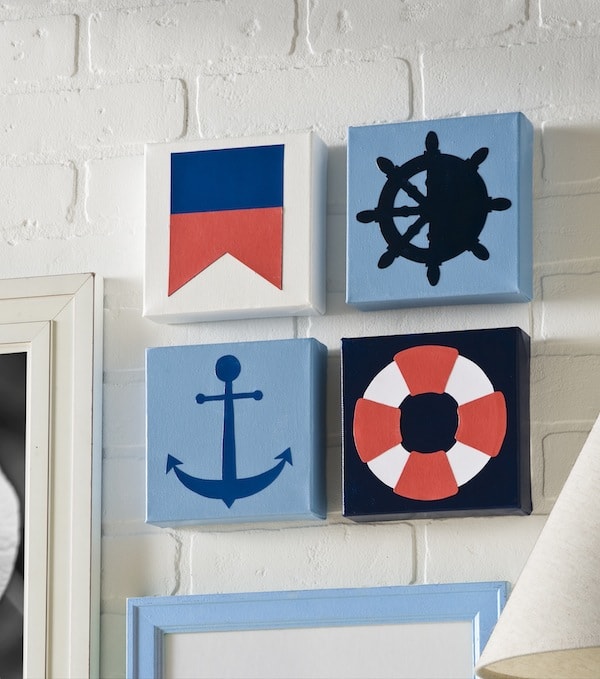 Are you inspired by seaworthy decor? This nautical wall art is easy to make with Mod Podge – and uses a fun color palette.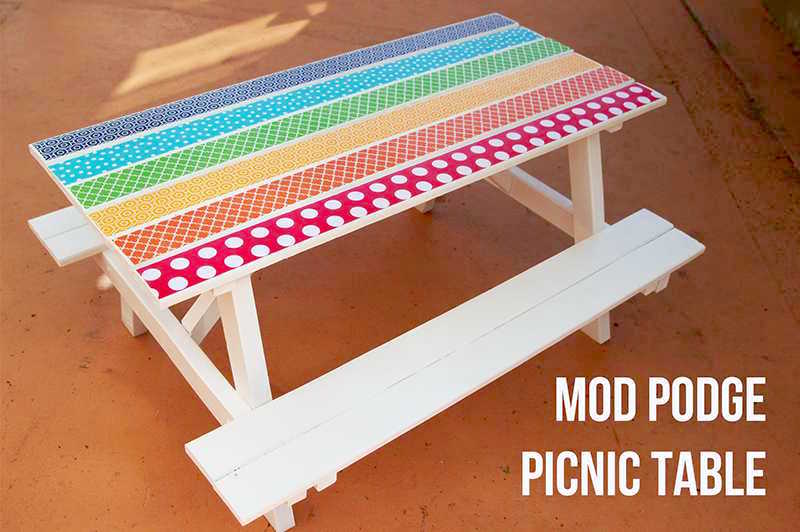 Makeover a plain kids picnic table with furniture Mod Podge and decorative papers.
This cutesy watermelon craft can easily be made using scrap wood!
11. Beach in a Box
Can't get to the beach this summer? It's okay – keep this on your desk for inspiration!
You won't believe how worn this chair was in the "before" – but Vivienne totally turned it around!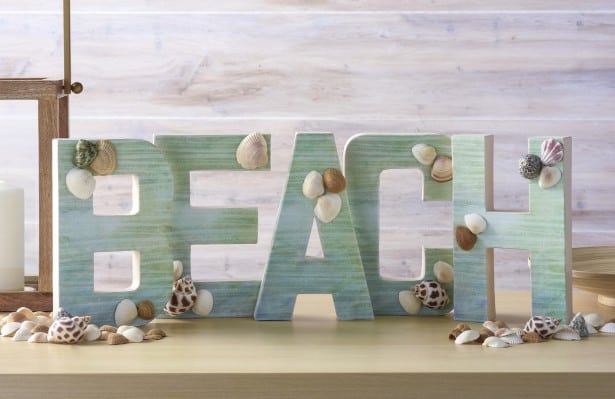 Make a fun project for summer! This DIY letter beach craft would look perfect on your mantel – and it's very easy to assemble with Mod Podge.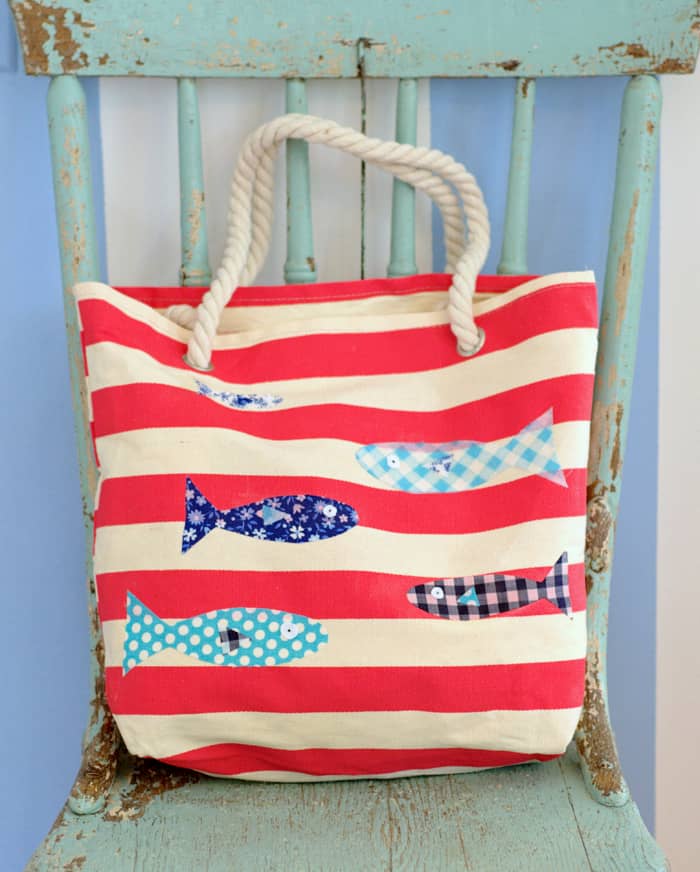 Try this no-sew tote decorating – just use your favorite fabrics and Mod Podge to make appliqué patches! Learn how to make it your own.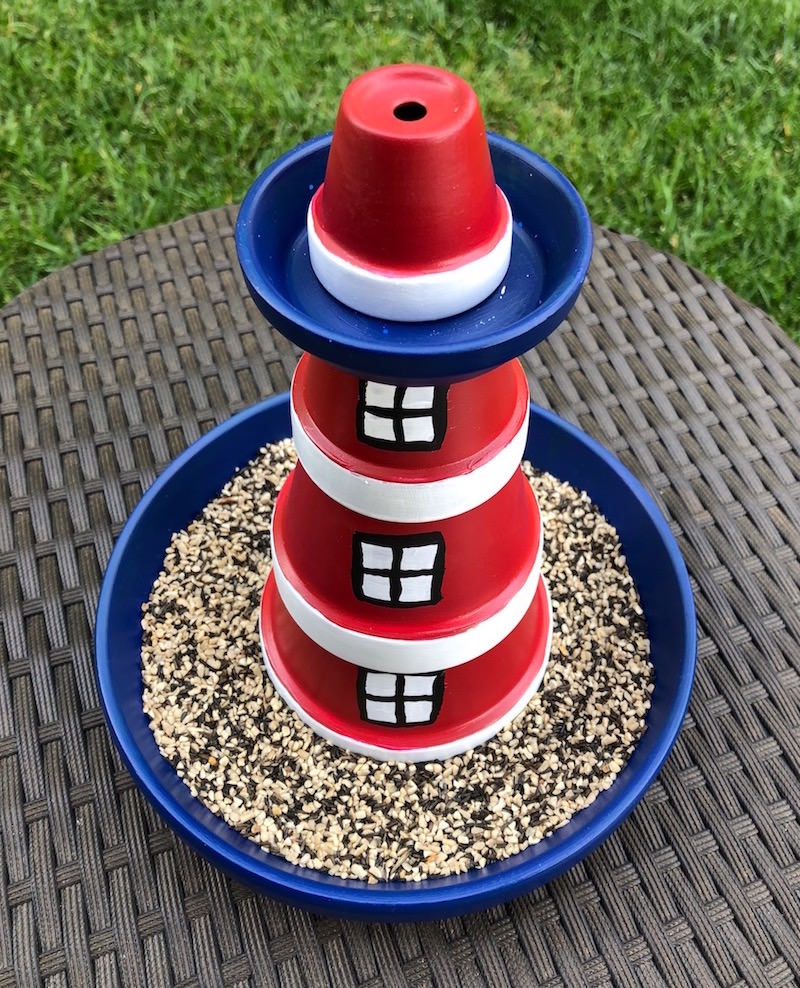 Learn how to make a lighthouse bird feeder using terra cotta pots! This clay pot lighthouse is so easy that even kids can make it. So fun for summer!
---
Do you love these summer crafts? I'd love to know your favorites – especially with Mod Podge – in the comments!