Learn how to make these EASY Thanksgiving crafts for adults you'll love! Featuring pumpkins, acorns, leaves, owls, and more. Get great and inexpensive ideas for gifts or decor.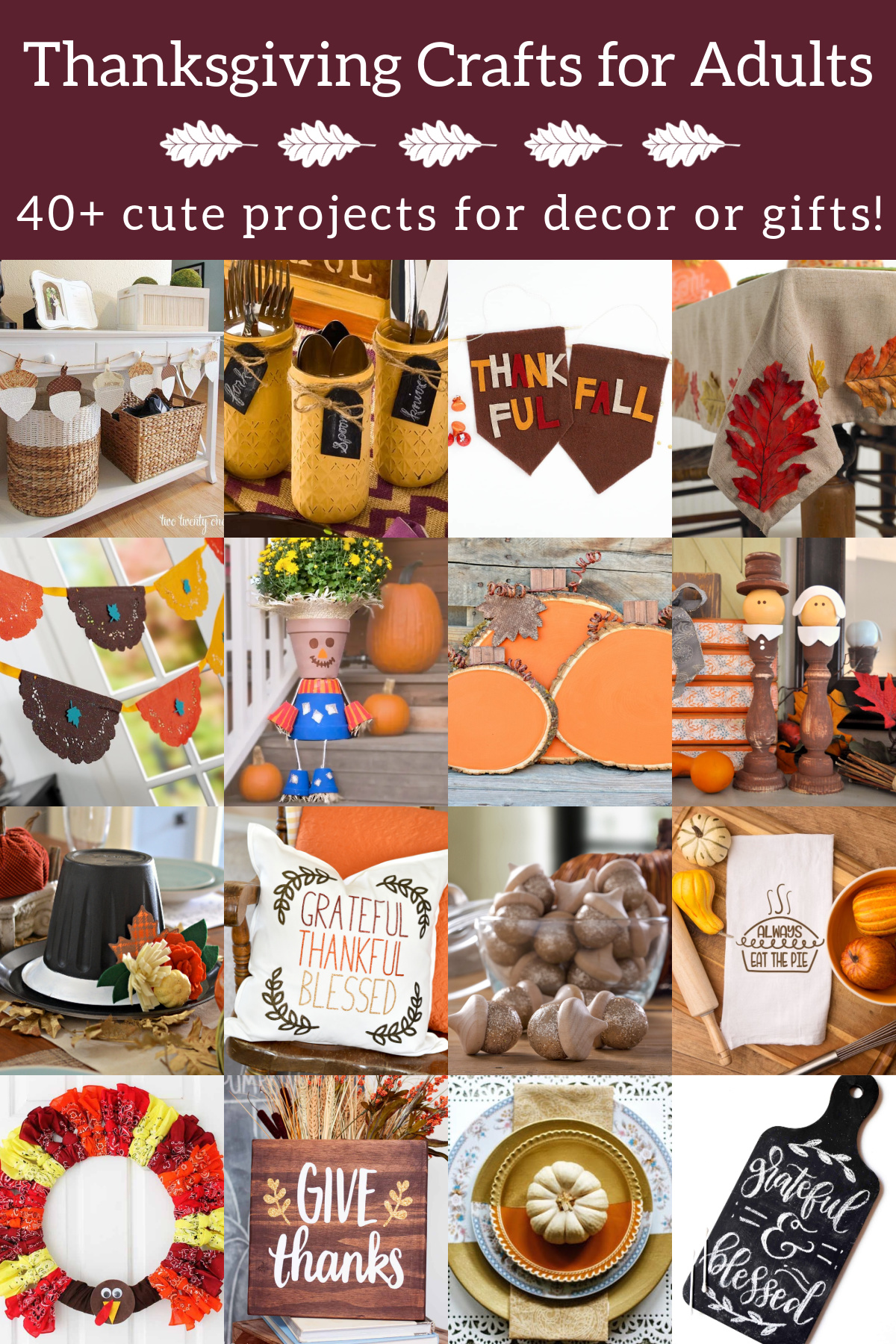 I think we can all admit something to ourselves that we maybe haven't wanted to admit – and I hope you'll hear me out.
Thanksgiving gets lost sometimes.
"But Amy," I can hear you saying, "it's my favorite holiday. I never forget about it!" Which, I know what you mean. Most people love the food and the family aspect of turkey day.
But what I feel doesn't get enough attention? The crafts. Actually I don't feel it – I know it to be true. Because my blog stats tell me everything I need to know. You guys love Halloween and Christmas, but Thanksgiving?
We're not as into it. And I'm guilty too! Guilty as charged.
Even when we do craft for the holiday, it's typically kids' crafts. But I want that to change, which is why I wrote this post about Thanksgiving crafts for adults!
There's actually quite a bit to make for Thanksgiving, and some very creative folks have great ideas ranging from decorating to gifts to what I like to call "just for fun."
If you're ready to get crafty for the holiday, don't hold back. I've promised myself I'm going to do more and give Thanksgiving the attention it deserves. I will post all my projects, too!
Please enjoy the projects below and let me know what you think in the comments. Happy Turkey Day!
Thanksgiving Crafts for Adults
Show your appreciation for the holiday with these unique craft ideas for adults! You're going to love this Thanksgiving inspiration.
---
If you enjoyed these Thanksgiving craft ideas for adults, I'd love for you to check out these other posts: