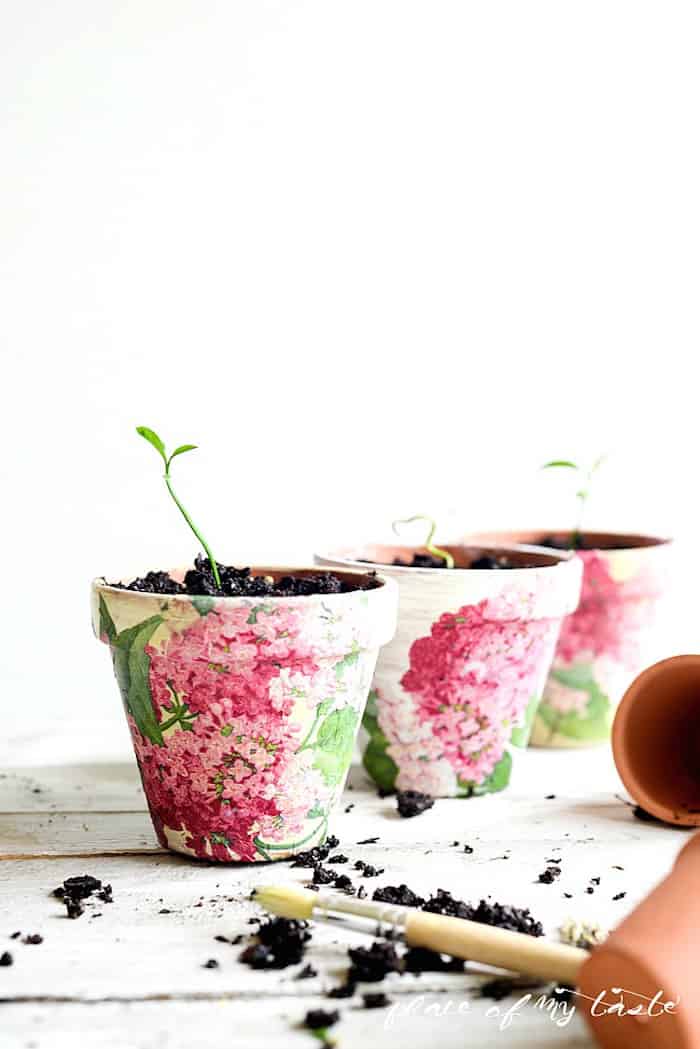 When I first saw these pots I wondered what talented artist painted the flowers on the sides of these pots. Because my mom would love these!
Maybe it's just my astigmatism, but I even saw texture from the paint in the flower petals. So I clicked through the post to learn more . . . and it was then that I discovered that these pots were decoupaged!
Not only that, but they are decoupaged with napkins. I'm really impressed – they're so beautiful. Mod Podging some terra cotta is definitely on the schedule this summer; I would actually love to make these as gifts for people.
Wouldn't that be lovely? If you want to learn how to make these clay pots, click through the link below.
Decoupage terra cotta pots at Place of My Taste
---
For other things you can do with terra cotta pots and Mod Podge, I'd love for you to check out these posts: