This Mod Podge DIY flower pot is a great Mother's Day gift for moms and grandparents alike – and would also make a great table centerpiece!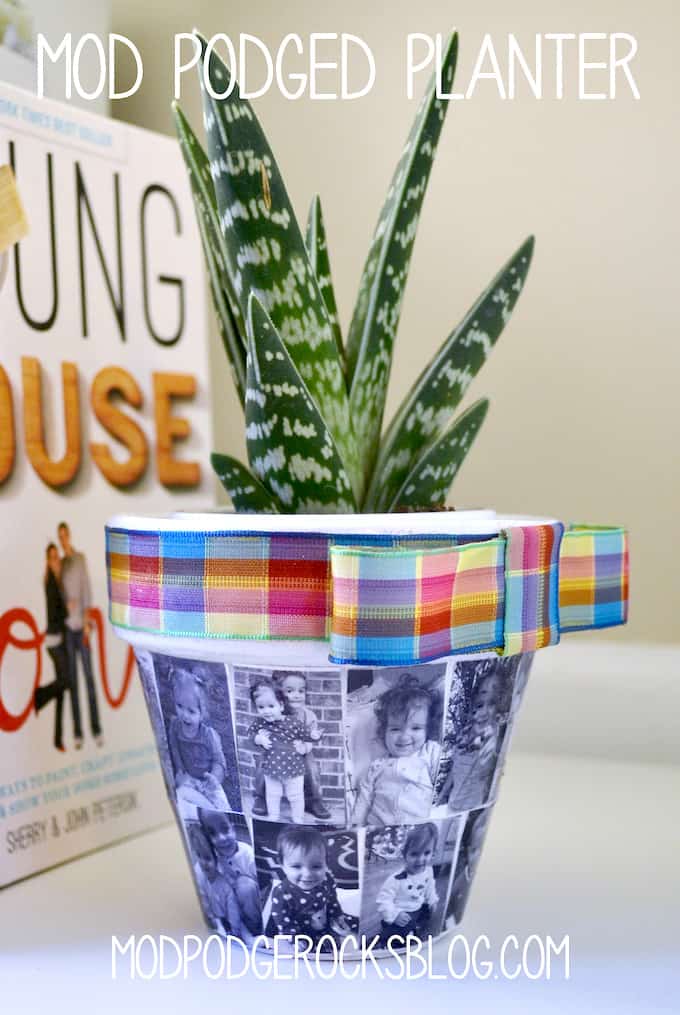 Hello, all! It's Linda, from burlap+blue, here with another easy, crafty and creative way to create with Mod Podge – a DIY flower pot! Spring isn't officially here yet, but spring holidays are on my mind-especially Easter and Mother's Day!
This decoupage, DIY flower pot is a great Mother's Day gift for moms and grandparents alike, and would also make an adorable Easter gift or centerpiece.
Here's how to make a custom photo planter using decoupage medium and your own photos!
DIY Flower Pot with Photos
Gather These Supplies
Photos
Foam Brush
Ribbon
Terra Cotta Pot
Spray Primer (optional)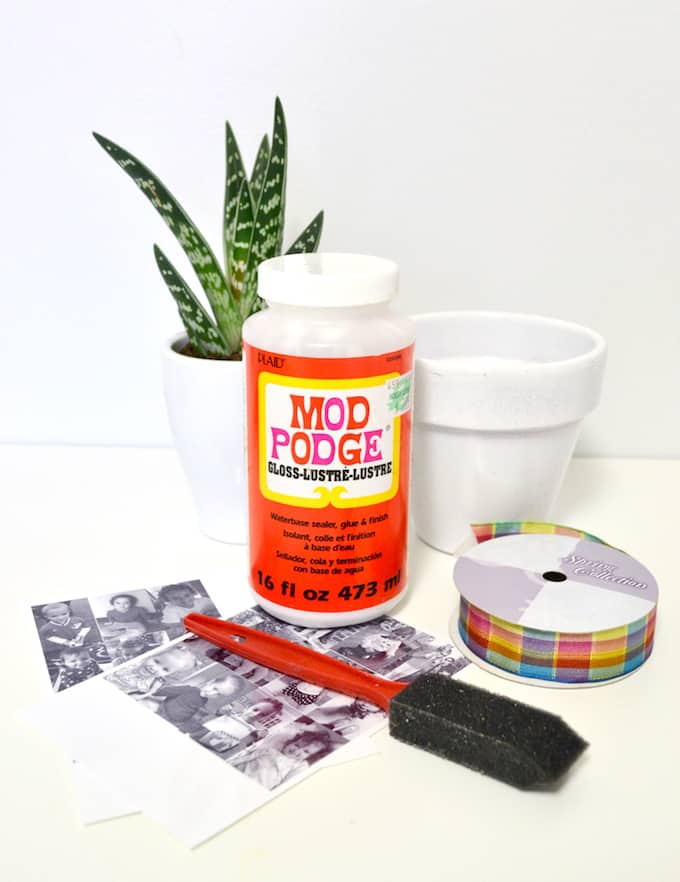 Step 1: I started by spray painting my planter white, but this is completely optional! To get your photos, use Photoshop or another photo editing software (I know most can do this!), to take your images and resize them.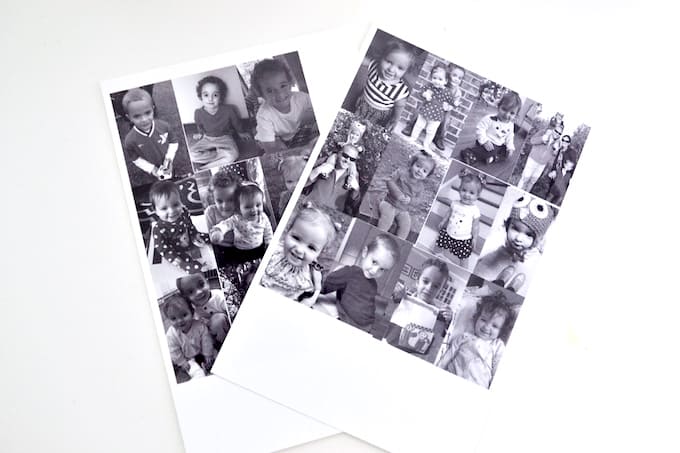 From just under the rim of my planter to the bottom was approximately 3″. I wanted to make two rows of photos, so I sized my photos 1.5″ tall by 1″ wide. I resized 20 photos, and also converted them to black and white (also optional). Print out your photos onto glossy paper.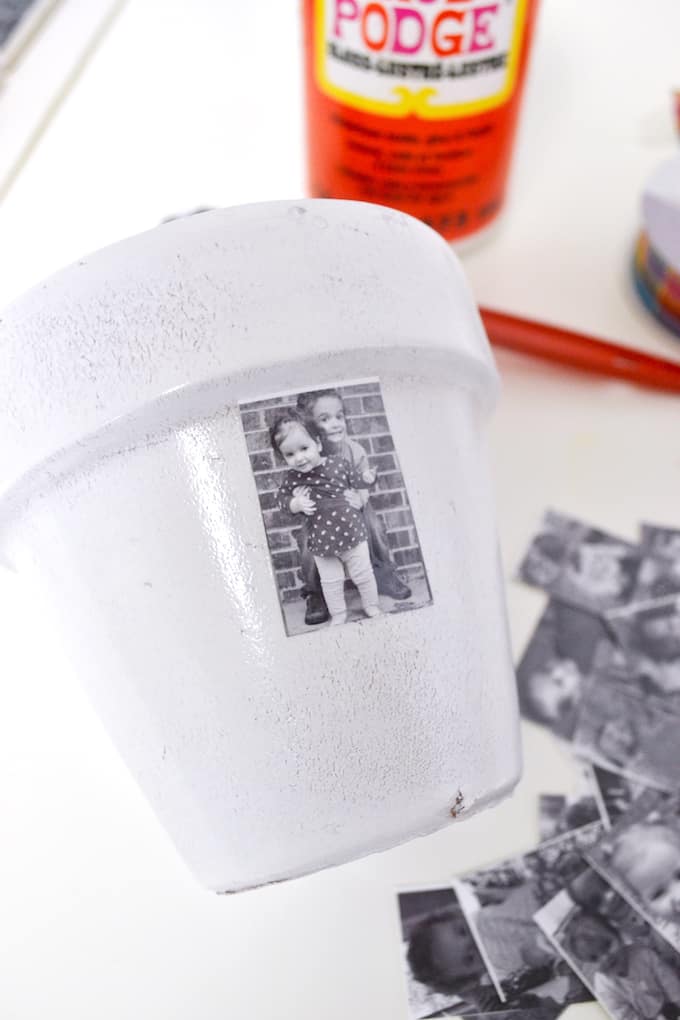 Step 2: Cut out your photos, and decoupage them onto your planter. This took a few minutes, so you may want to do this in front of an episode of your favorite show (I mod podged to Parenthood and the time flew by!)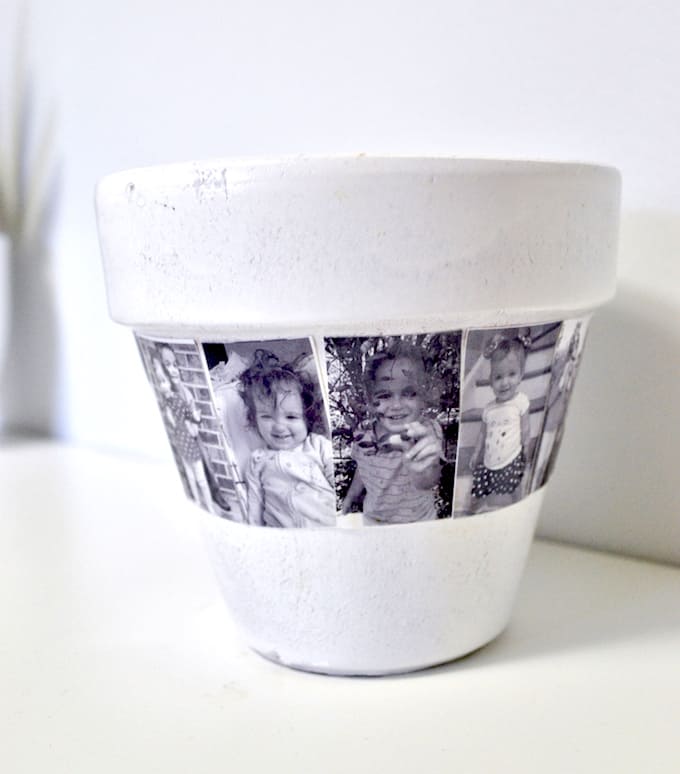 You're halfway there!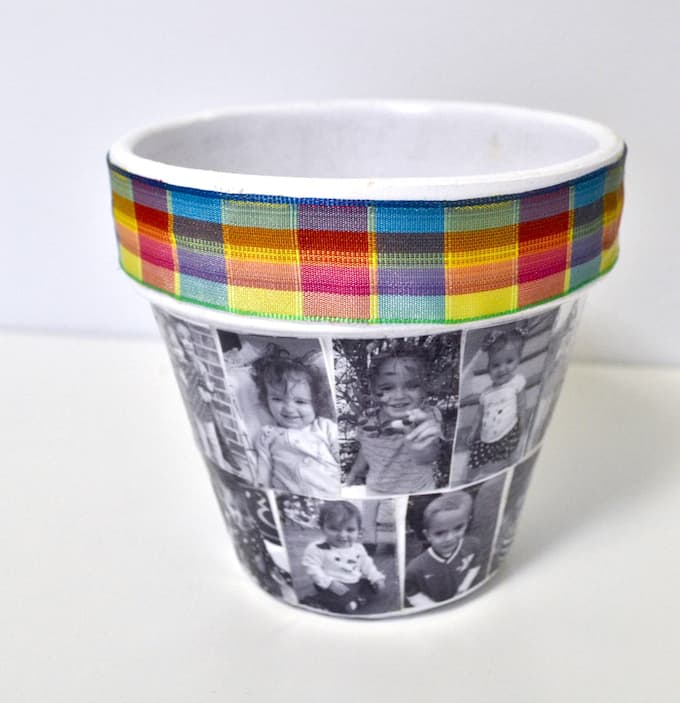 Step 3: Once your photos are decoupaged down, let dry, and seal with three thin coats of Mod Podge, being sure to let each coat dry fully before applying the next. Use Mod Podge or hot glue to affix a length of ribbon around the rim of your planter.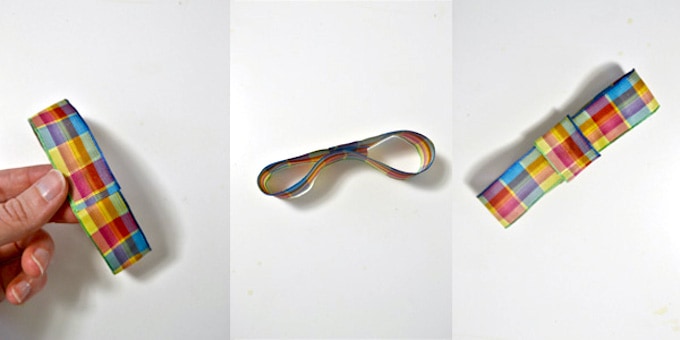 Step 4: For a finishing touch, add bow to your planter! Take a length of ribbon and hot glue the two ends together (first picture above). Press the middle of the ribbon together in the center, and attach with another drop of glue (second picture above).
Take a smaller length of ribbon, wrap it around the middle, and hot glue it in place (third picture above). Take your finished bow and attach it to your planter.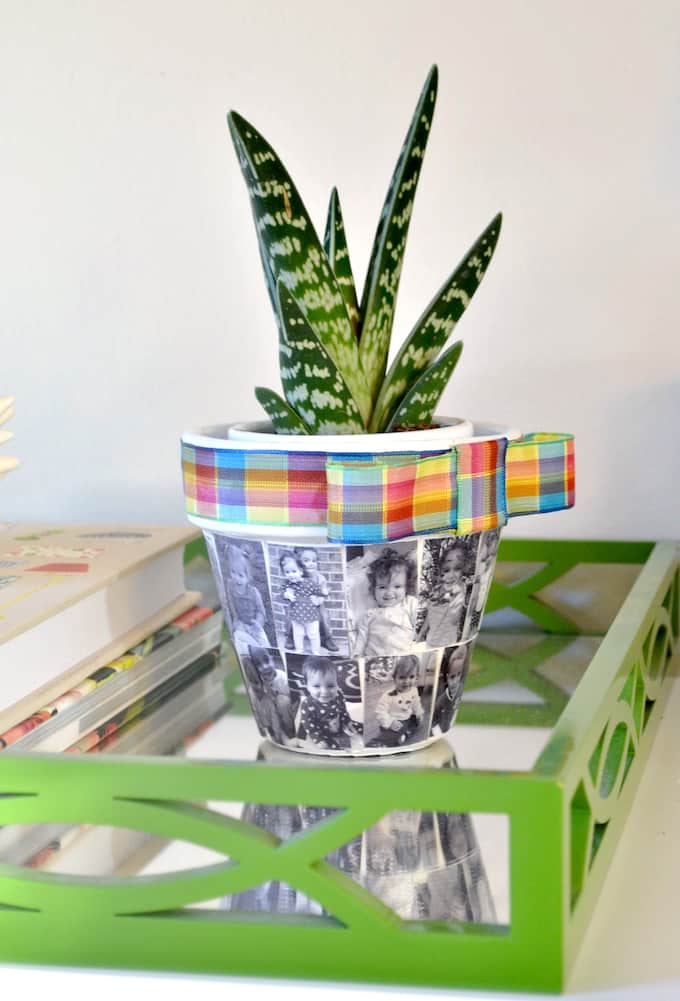 And that's it! Your DIY flower pot is complete. Add a plant, give a gift, and make someone's day!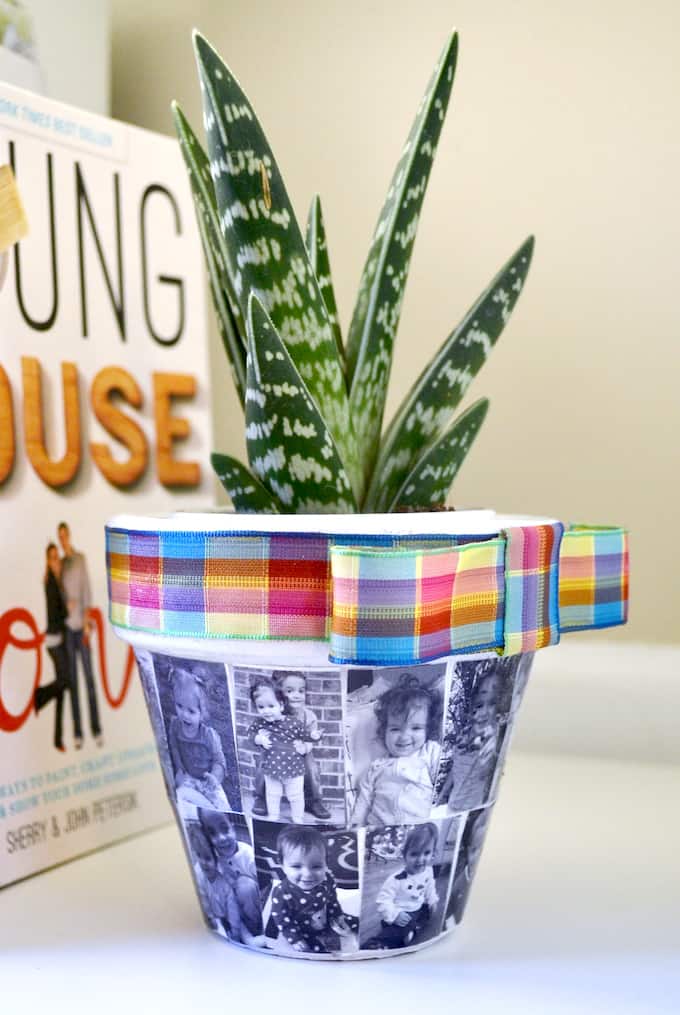 Thank you so much for letting me share my DIY photo planter with you all today! You can find lots of other tutorials and inspiration on my blog, my facebook page, on pinterest or on twitter! Have a lovely day!
What other crafts can you do with photos? Just click one of these links below to find out!