These wood block crafts are perfect for decorating or gifts. Get over 25 easy and unique projects to make with wooden blocks!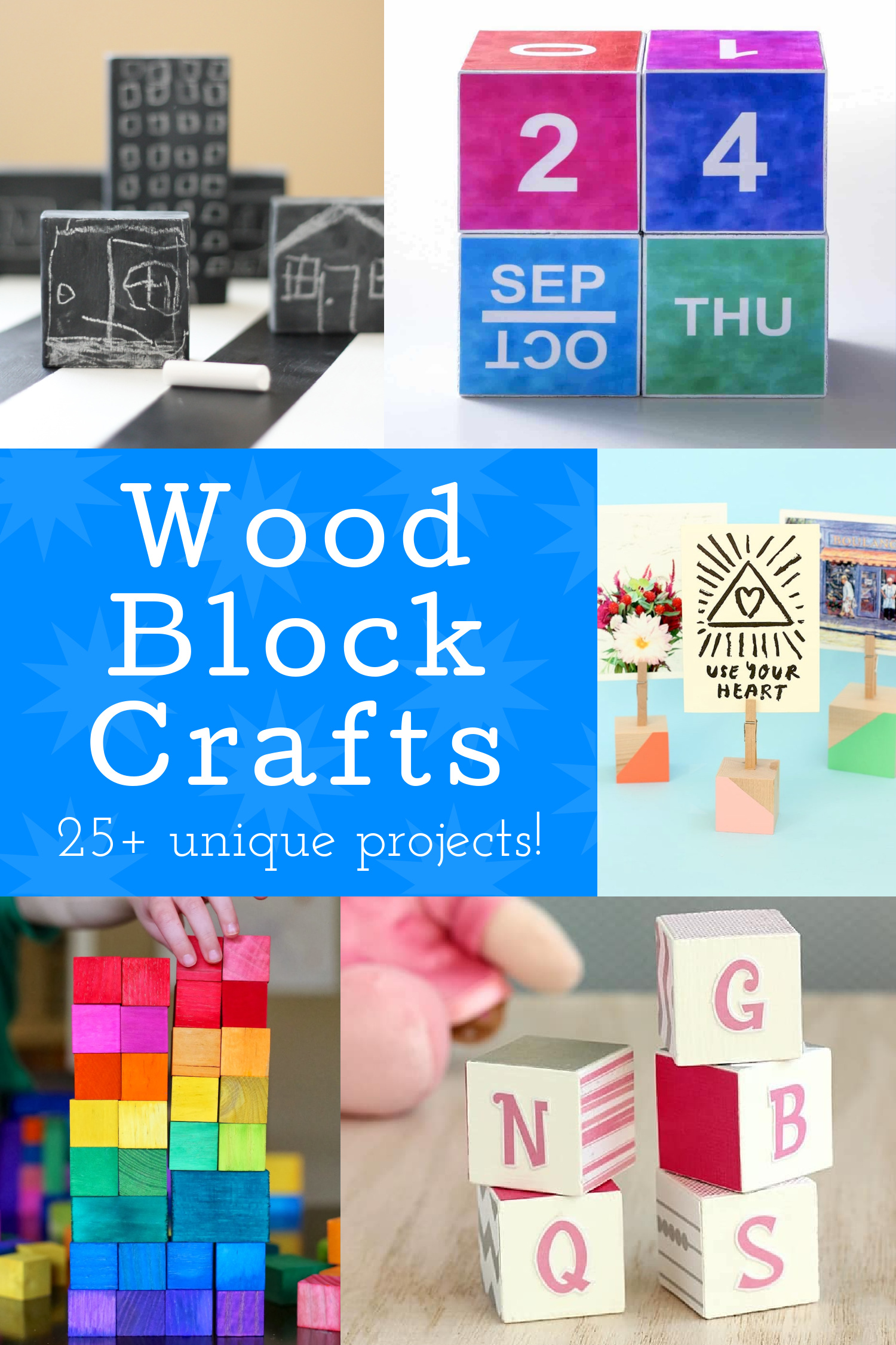 As a professional crafter, I get asked a lot about beginner crafts. People want to know, what are some easy crafts for adults to try? And I get it. Whether you are new to crafting or have been doing it awhile, sometimes it's nice to tackle a more simple project.
I find that a BIG part of determining whether a craft is easy is the surface that you are working on! And the mediums of course. But in terms of craft items, some are definitely easier to work with than others.
Wood blocks are one of those craft surfaces that are really simple to use. Because while it may be dimensional, it's still just six flat sides you're working with. And when it comes to crafts like painting, Mod Podge, etc . . . flat is good.
So, I've pulled together a list of over 25 wood block crafts I'd love for you to see! I love using them around here because they are great for decoupage, and I love doing photo crafts (the blocks are awesome for photos!).
But there's a lot more that you can do with them beyond photos. And that's what I'm going to show you!
PS – If you're wondering where to buy wood blocks, you can get them at the craft store, or you can cut your own with a table saw. Sometimes people at the home improvement store are nice and will cut them for you too.
Enjoy these crafts below and let me know what you think in the comments!
Wood Block Crafts
Learn how to make over 25 projects with wood blocks! Get great ideas for gifts, decor, and more.
---
Did you enjoy these wood block craft ideas? I'd love for you to check out these other posts: