If you'd like to try some crafts with wooden letters, you're going to love these ideas! Get 35+ projects that are great for beginners.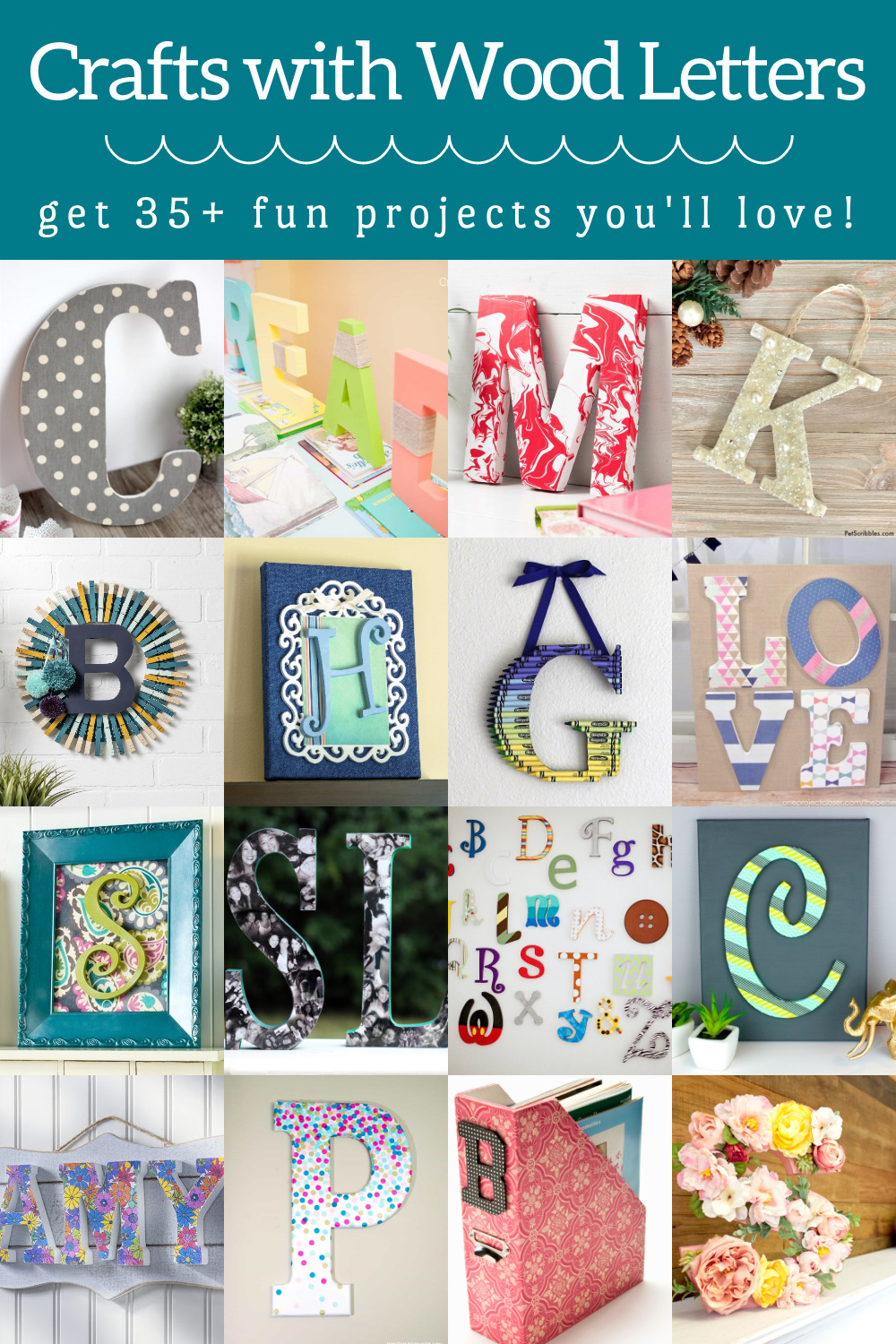 I have a funny story about my niece, Sora. And before I tell you, yes, my brother and his wife named their child Sora. It actually means "sky" and is based off the Japanimation character "Yosuga no Sora." If you met him – it makes perfect sense!
Anyway when Sora was about three years old, she was obsessed with her name. So much so that she loved anything with her name on it, including cards. In fact, she stopped playing with toys as much and began carrying cards that my mom sent her with her name on the front all around her house.
She would take the cards out of the envelopes, "read" them, and then put them back. I guess she was practicing for a career as a mail carrier? I'm not sure, but the obsession continues to this day (though she doesn't carry the cards around anymore).
This year for Christmas I'm doing lots of handmade gifts, so I decided to make something for Sora with her name on it. I did a lot of researching on crafts with wood letters, and I wanted to share my findings with you. In case, perhaps, you have a niece/nephew or child that carries mail addressed to them too!
I do have to be honest though . . . Sora probably got it from me. I love these wood letter crafts, and not only am I going to do something for Sora . . . I'm going to make something for myself. Not sure what yet, but I definitely need a little "Amy action" around my home.
If you're into making things with wood letters, whether it be for yourself or a gift, take a peek at this list. There are some great ideas on here, and wood letters are readily available at the craft store. If you give any of these a try, please leave a comment below! I'd love to know if you have any other ideas as well.
Crafts with Wood Letters
Get some amazing ideas for wood letter crafts on this list - great for gifts, decor, and more.
---
If you enjoyed these wood letter crafts, I'd love for you to check out the following ideas: