These free valentine printables are so cute and fun! There are choices ranging from cup wrappers to goodie bags to coloring pages and more.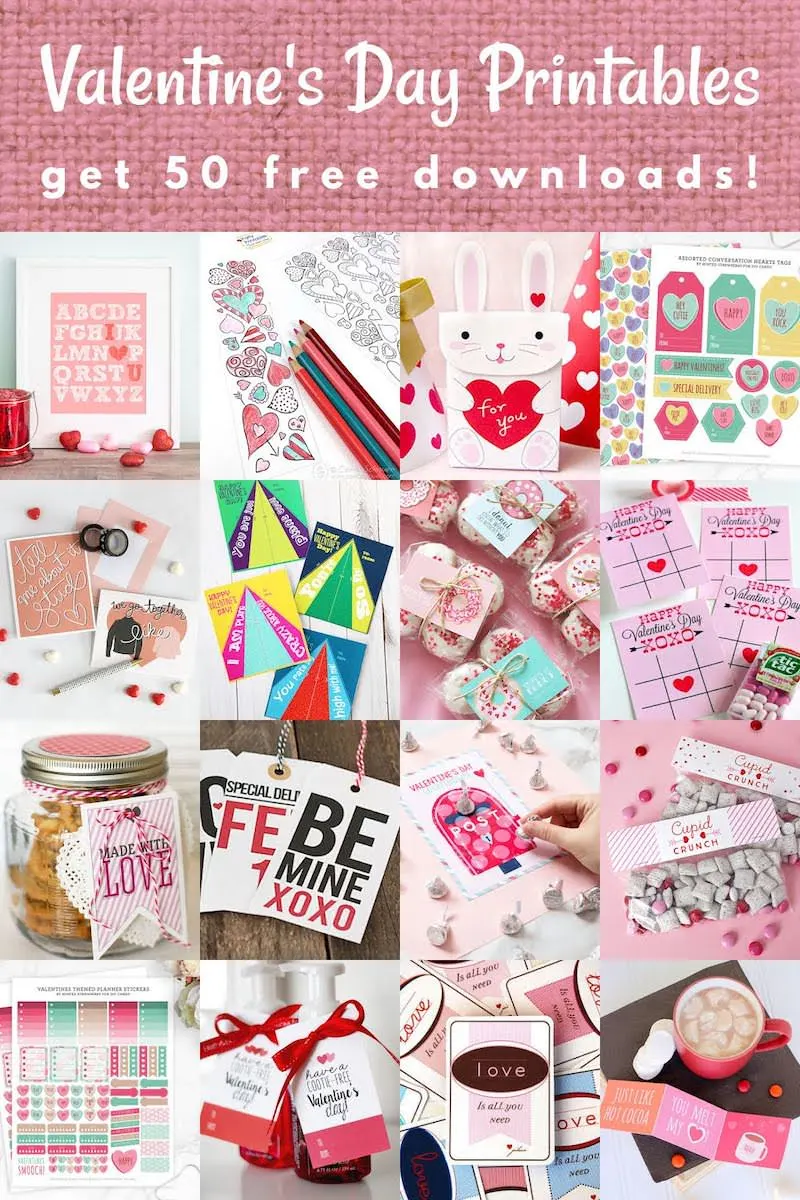 Are you a big fan of free valentine printables? Me too. And funny enough, valentines day printables can be used quite well with Mod Podge.
You can attach valentines to paper with Mod Podge, or you can add glitter with Mod Podge Sparkle . . . but you don't have to do anything if you don't want to. You can just enjoy them as they are!
I've put together a collection of 50 free valentines day printables that I like and I hope you will, too. I only have one tip for you, which is to print these cuties on a thicker paper like cardstock for best results.
Regular printer paper is about 20 – 32 lb., and I recommend using at least 80 lb. to get the nice quality and thickness that I promise you'll be looking for. It just makes the prints look nicer.
Scroll down to see the collection of printable valentines I put together. There are a lot of options here including regular valentines for the classroom, party packs, gift tags, favors, and more. Happy Valentine's Day (well . . . soon)!
Free Valentine's Day Printables
Celebrate Cupid's favorite holiday with one (or more) of these cute and FREE valentine printables! Use for gifts for Valentine's Day - give to friends and family, classmates, teachers, neighbors, and more.
---
If you liked these printables, you might also like these other posts: