This DIY iPad case started as a $1 find from the dollar store! I then decoupaged a leftover fabric scrap to the outside, turning it into a custom case.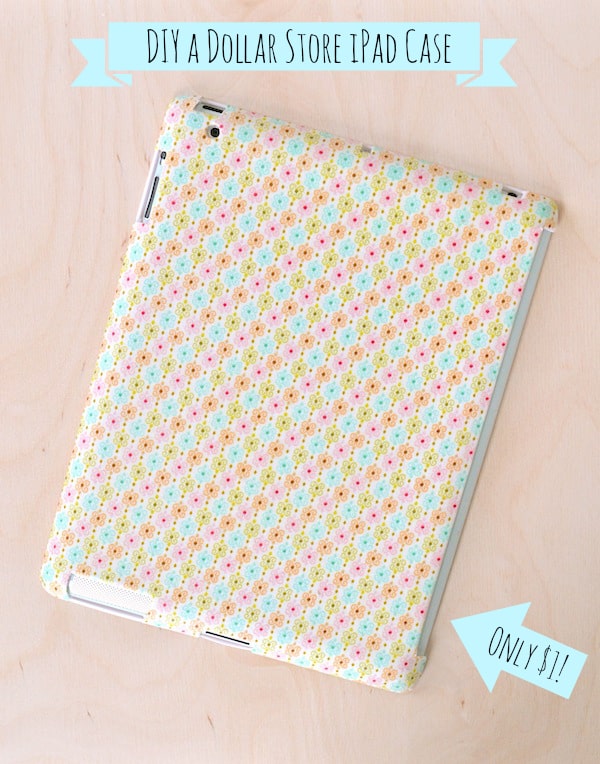 A recent trip to the dollar store revealed all sorts of new surfaces that I could decoupage. There is a new Dollar Tree in the area and they have some pretty good stuff! One of the goodies that caught my eye was a plastic iPad case for $1 (of course).
I wanted an iPad case and I have fabric stash, so the two came together to make this DIY iPad case. It's so easy and would make a great gift. See how I made this lovely dollar store craft!
DIY iPad Case
Gather These Supplies
iPad case from Dollar Tree – they have a variety of sizes for whatever iPad you currently have!

Fabric Mod Podge
Satin Mod Podge
Fabric of your choice
Paintbrush
Scissors
Detail scissors (like the ones in the Mod Podge tool kit)
Waxed paper
Sandpaper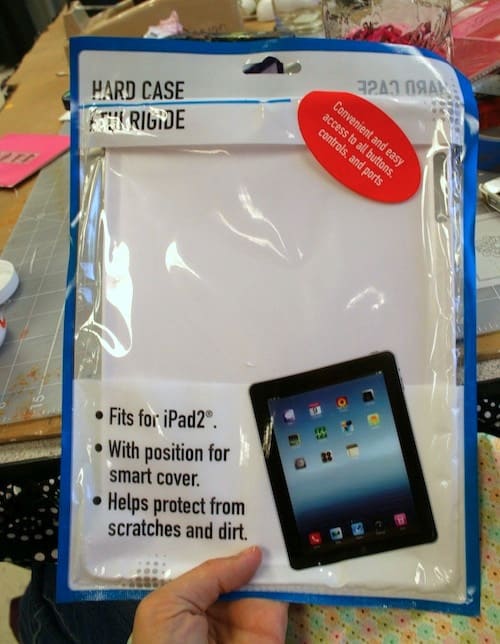 I was shocked that this iPad case was only a dollar at Dollar Tree! It's a plastic hard case, and I couldn't have it be white.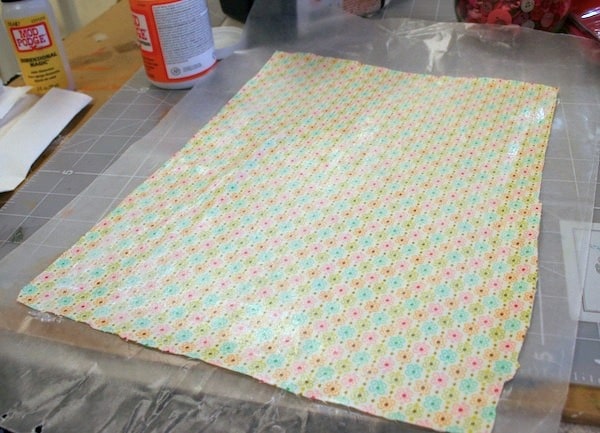 I prepared my fabric using Fabric Mod Podge. I did this because I wanted a relatively durable and highly water resistant finish on the case, and Fabric Mod Podge does just that.
To prepare your fabric, just paint a medium layer of Mod Podge on the fabric and let dry. Cover an area big enough to cover the iPad case.
I placed the iPad case on a wood frame for support and then lightly sanded it so that the Mod Podge would adhere more easily. You just need to rough up the surface.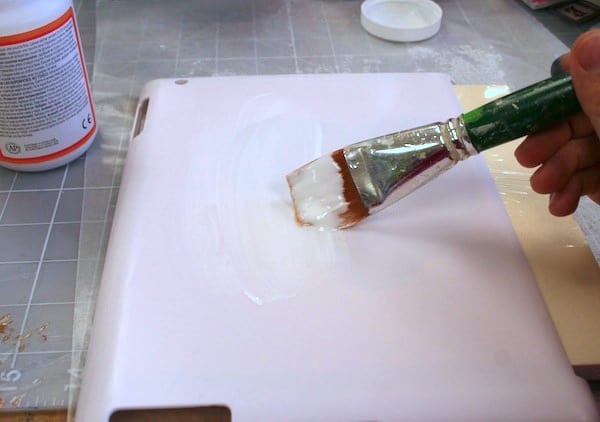 I wanted a Satin finish on the final project, so that is where Satin Mod Podge comes in. I painted a layer of Mod Podge onto the iPad case and then smoothed the fabric down on top and let dry.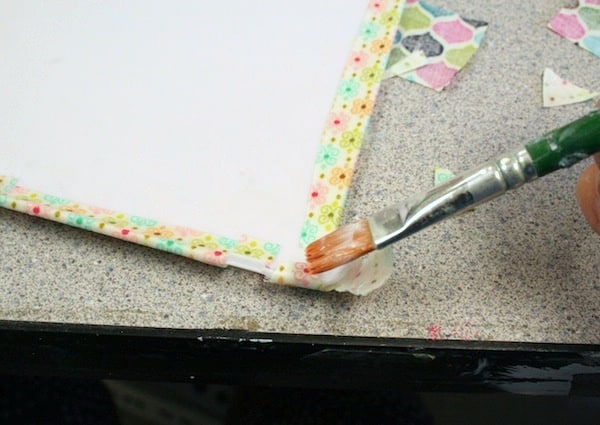 Tackling the edges takes some time. I made sure that folding over the fabric wouldn't affect the fit of the case on my iPad, then I painted the sides down.
You might have to hold some areas for a minute or so until they attach, and you are probably going to have to cut the corners and fold them like a present to make them work. It's not hard.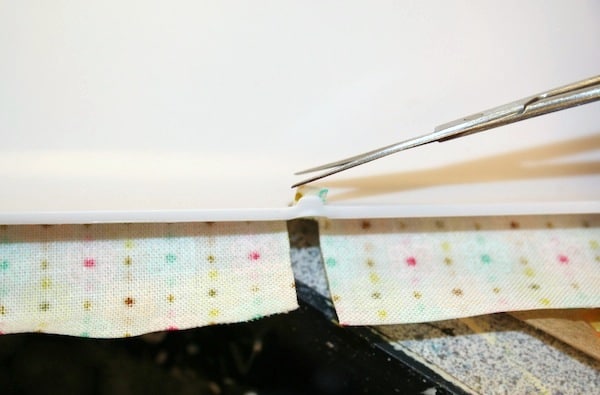 I used the detail scissors to trim around the ports and areas where parts of the iPad need to come through. The detail scissors are quite sharp so I also used them to poke the camera hole (then I folded the fabric back there too). Let everything dry and then give it a few topcoats.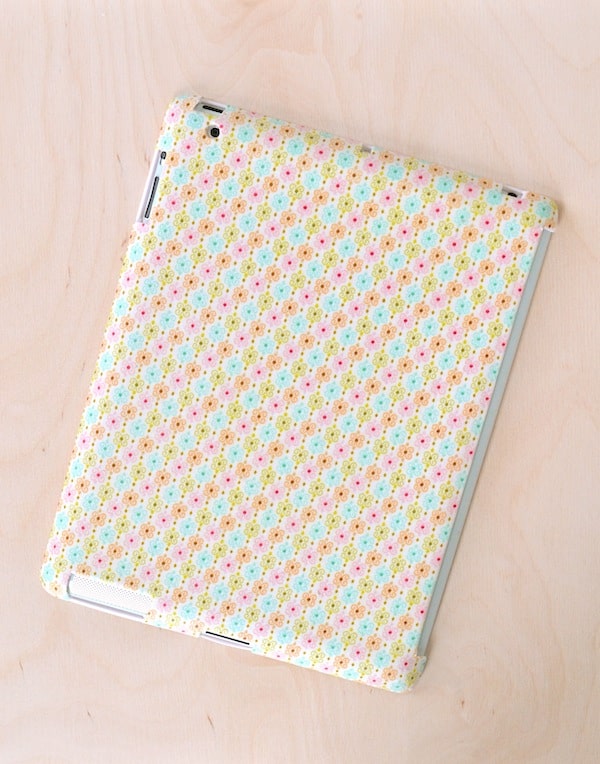 All done, my friends. You now have a beautiful DIY iPad case for yourself or for a gift. Keep in mind that Mod Podge makes fabric slightly transparent, so if the fabric isn't very thick you'll need to make sure that the iPad case is white (or matches the fabric) so that it doesn't look crazy.
Would you ever try a DIY iPad case of your own? I'd love to hear in the comments!