Make beautiful home decor – decorate a vase! Get 35+ quick and easy DIY vase decoration ideas using various supplies like paint and Mod Podge. Scroll down to get a video at the end of this post showing you how to decoupage on rounded objects.
Skill Level: Beginner to Intermediate. Some of these techniques are easier than others, but none of them are exceptionally hard. Basic crafting skills are necessary, like using a paintbrush or punches and stencils.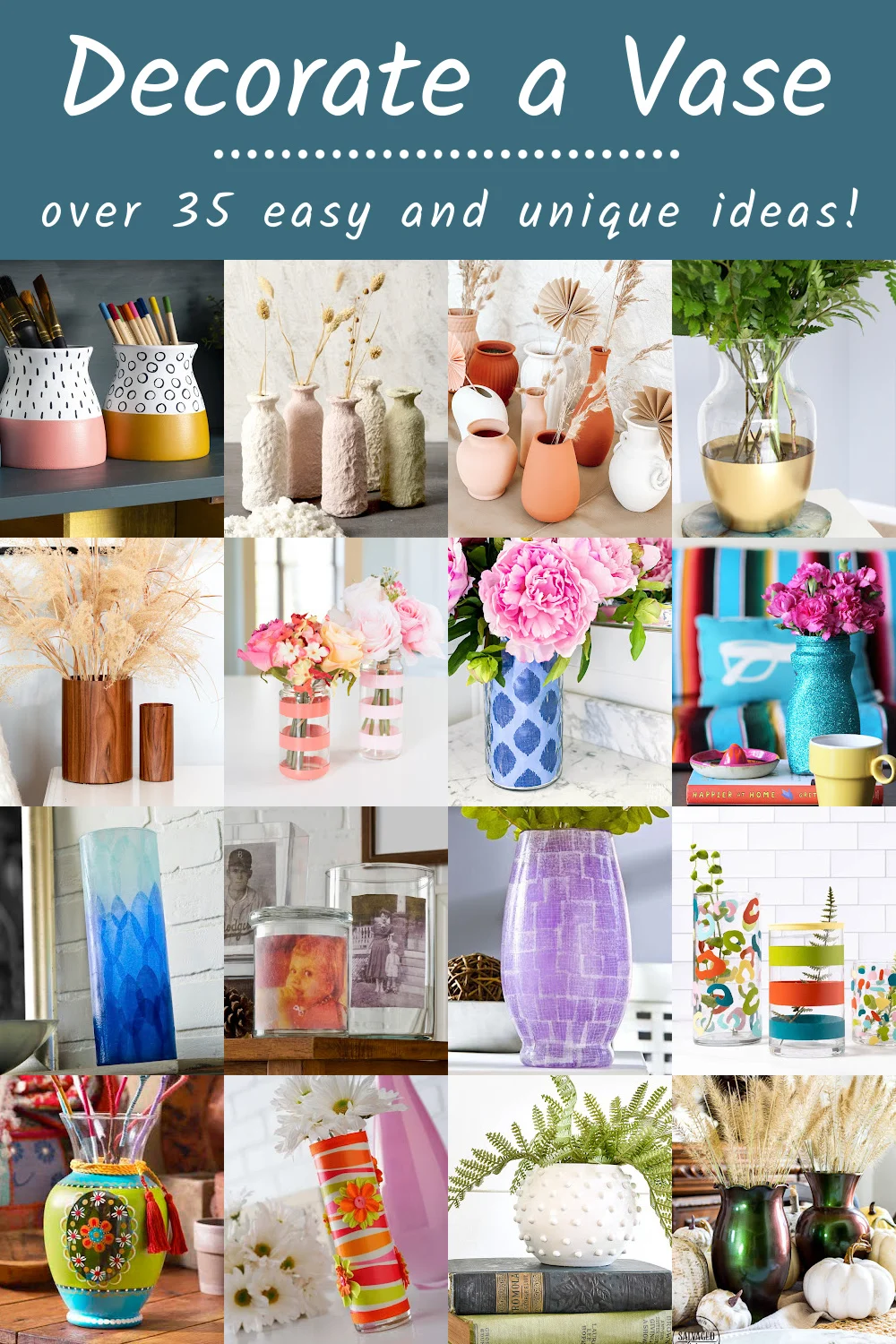 I love decorating vases! There's something about a simple, smooth (and typically glass) surface that says "decorate me." So that's exactly what I do. A DIY vase makes a great home decor items to keep, and of course you can also add flowers and give them as gifts as well.
How to Decorate a Vase
Before we jump into the projects, I wanted to go over a few basics. Make glass vase decor that is truly impressive using these tips!
Where to Buy
Glass and ceramic vases are readily available at craft stores like Michaels, Jo-Ann, Hobby Lobby, AC Moore . . . but you can get them on a budget at Dollar Tree or WalMart.
I am impressed with the glass selection at our local Dollar Tree. You can also use recycled jars as vases. Pretty much any vessel that is round and can hold water can be considered a vase!
Preparing Your Vase
When I'm dealing with glass or ceramic surfaces, I wash them with warm, soapy water and then rinse thoroughly (here's an article on removing labels). Then I let them dry. I also wash my hands before working with them so that I don't get oily fingerprints all over the surface.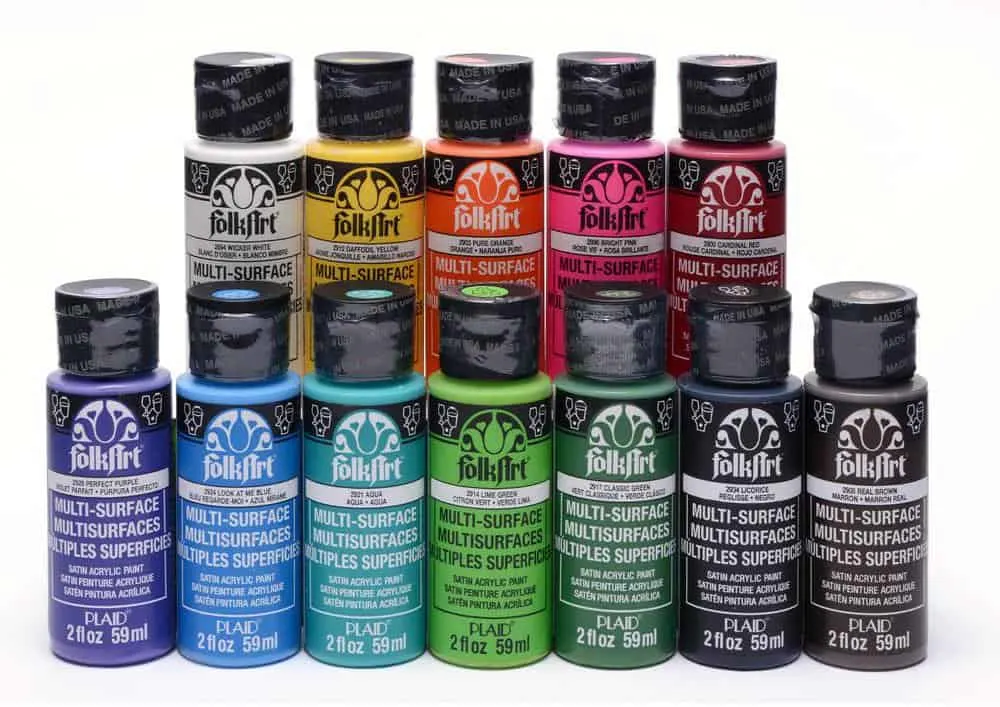 DIY Vase – Paint to Use
I like to use FolkArt Multisurface paint to decorate all sorts of items (it's what I use to decorate birdhouses), and I use it for glass as well. There's also a FolkArt Enamel paint made specifically for glass.
For my purposes the multisurface works just fine. Get my guide to painting on glass.
Which Mod Podge Should I Use on Glass?
You can use any Mod Podge formula you like – there are no "rules." Get my guide to Mod Podge on glass.
I do like to use Mod Podge Gloss on any vases I decorate because glass is shiny, and Mod Podge Gloss is shiny as well. So I feel that the finish most closely matches the sheen of the vase.
I should mention that I use Gloss if the vase is going to be for decorative purposes only. If you are wanting to be able to wash the vase, I'd use Dishwasher Safe Mod Podge. Be sure to follow the curing instructions on the bottle.
Are you ready to decorate a vase?
The fun part is that, because there are so many ways to adorn vases, you get to experiment with a ton of different craft supplies in the process. Scroll down to get the ideas!
---
Decorating Glass Vases
Learn how to decorate a glass vase with one of these unique methods! You're going to love these great ideas for vase decoration, perfect for your home or gifts.
---
Are you ready to decorate a vase? Before you do, watch the video in this post that shows you how to decoupage on rounded objects. It's very useful! I'd also love for you to check out these other posts: