Disclosure: Post sponsored by Learning Care Group. All opinions are 100% my own.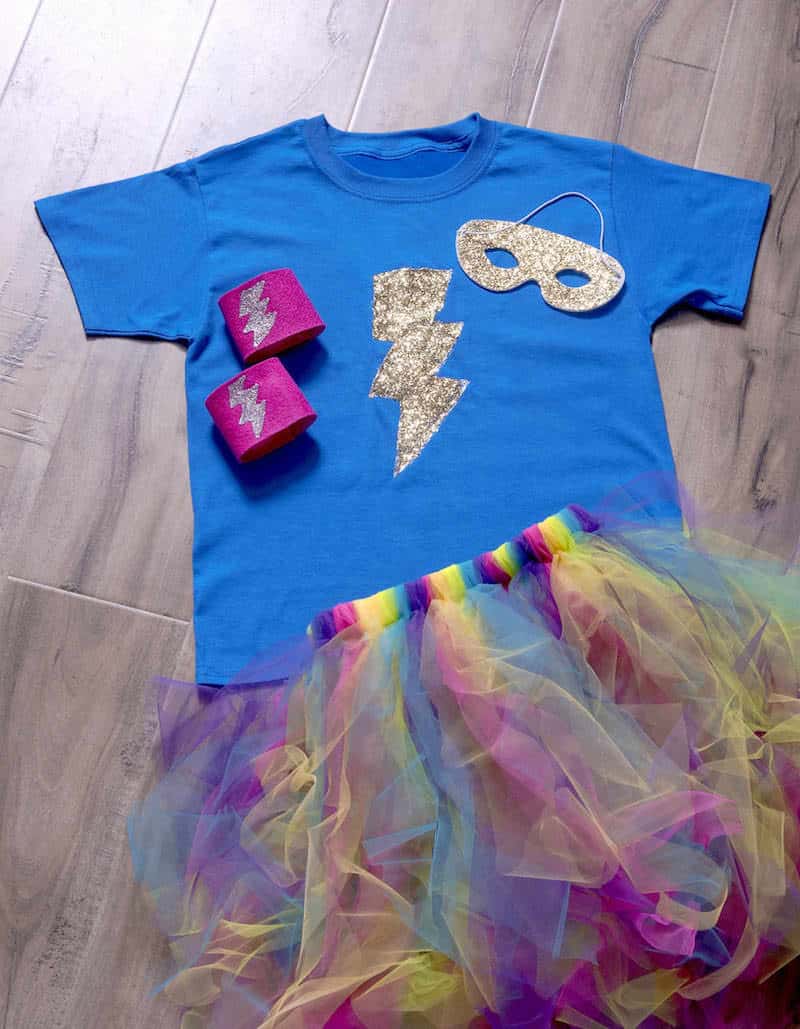 Is your child obsessed with being a superhero? It seems to be a theme that never goes out of style, and I have to admit, I love it too. We all have a bit of superhero within us! That's why when the La Petite Academy challenged me to come up with a craft for their Awesome Kids Week, I was all in! I made this awesomely easy DIY superhero costume for kids. If you're wondering who the superhero obsessed is in my family, it's my niece. She modeled my DIY superhero costume with pride: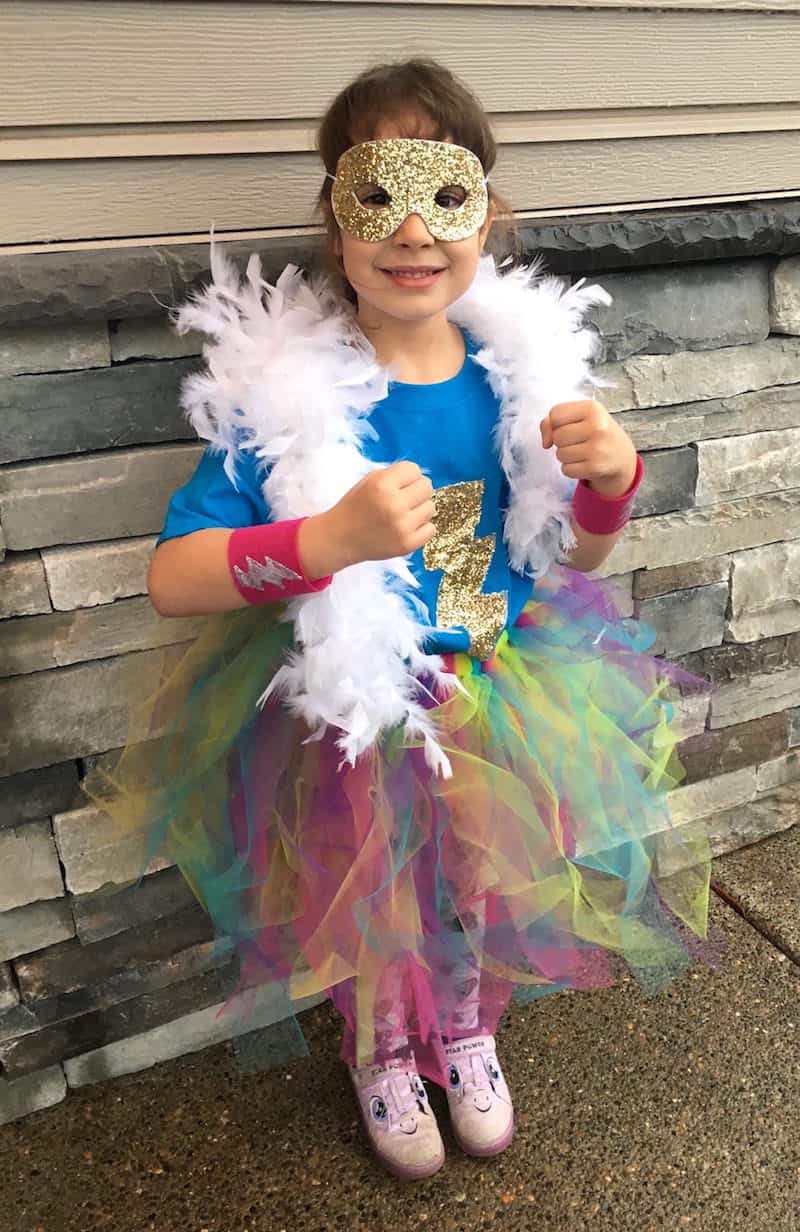 And now you might be wondering what exactly is "Awesome Kids Week?" I want to tell you all about La Petite Academy before I get into the tutorial. La Petite Academy provides early education and child care services to children between the ages of six weeks and 12 years under our seven unique brands: Tutor Time, La Petite Academy, Childtime, Montessori Unlimited, Creative Kids Learning Center, The Children's Courtyard and Everbrook Academy. My mom was actually a director of a La Petite in Louisville, Kentucky when I was in middle school. I remember having tons of fun there!
La Petite Academy has year-round infant through school-age programs and has special events throughout the year like Awesome Kids Week, Read for the Record, and Season of Kindness. La Petite Academy also promotes the importance of healthy lifestyles through their Grow Fit initiative. January – February they are hosting Awesome Kids Week at their schools, and I love it because each day is something different. For example, they have Masterpiece Monday with arts and crafts, and Pajama Wama Friday with a PJ party! Thursday is Thrilling Thursday, and that's superhero day . . . which is why I made this DIY Superhero Costume for Kids. This project was so easy and inexpensive! The greatest part? Kids will love to help make their own costume.
(scroll down to the bottom of the post to get a special offer from Learning Care Group!)
Easy DIY Superhero Costume for Kids
Old t-shirt
Foam mask ($1 at the craft store)
1 sheet felt
10 yards tulle – I got 2 yards of five colors. You'll need less for a baby and more for an adult!
36″ elastic
Glitter
Scissors
Velcro tabs (optional)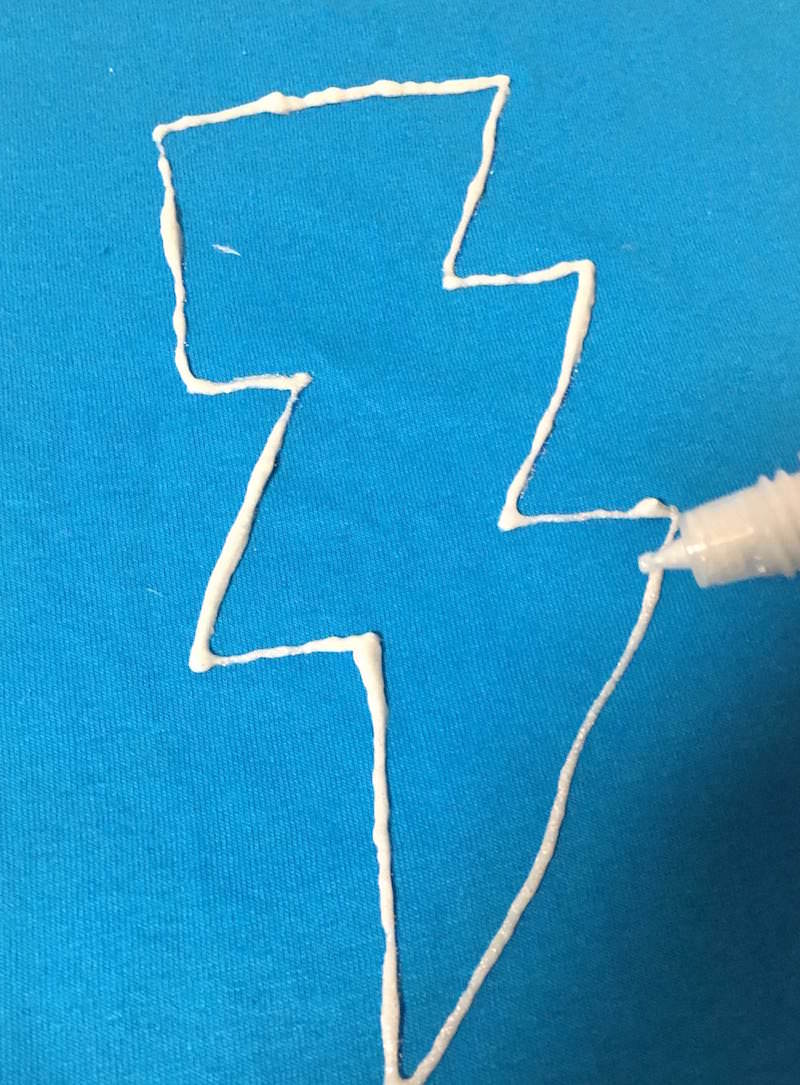 I started by inserting a piece of paper inside the shirt (we used an old shirt of my niece's) and then squeezing Mod Podge into a lightning bolt shape on the front. Mod Podge doesn't come in a small squeeze bottle but I do keep it in there for outlining sometimes. You can also "draw" the lightning bolt on with a paintbrush and your Mod Podge!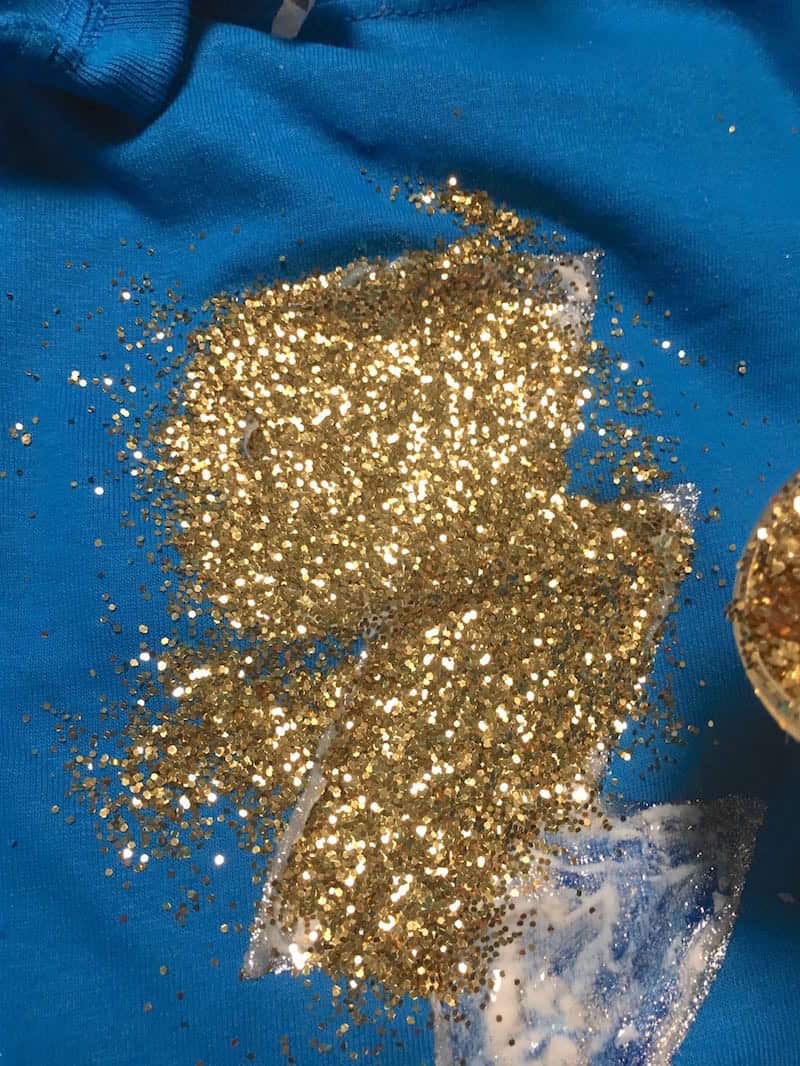 Fill in the shape with Mod Podge and then sprinkle glitter over the top. Shake off the excess and let dry. You can use this same method on the arm cuffs. Just cut a piece of felt to fit your child's wrists. For the arm cuffs, you can either use the velcro to secure if you want them to be reusable . . . or you can attach them with a stapler or bit of glue the day they are wearing the costume.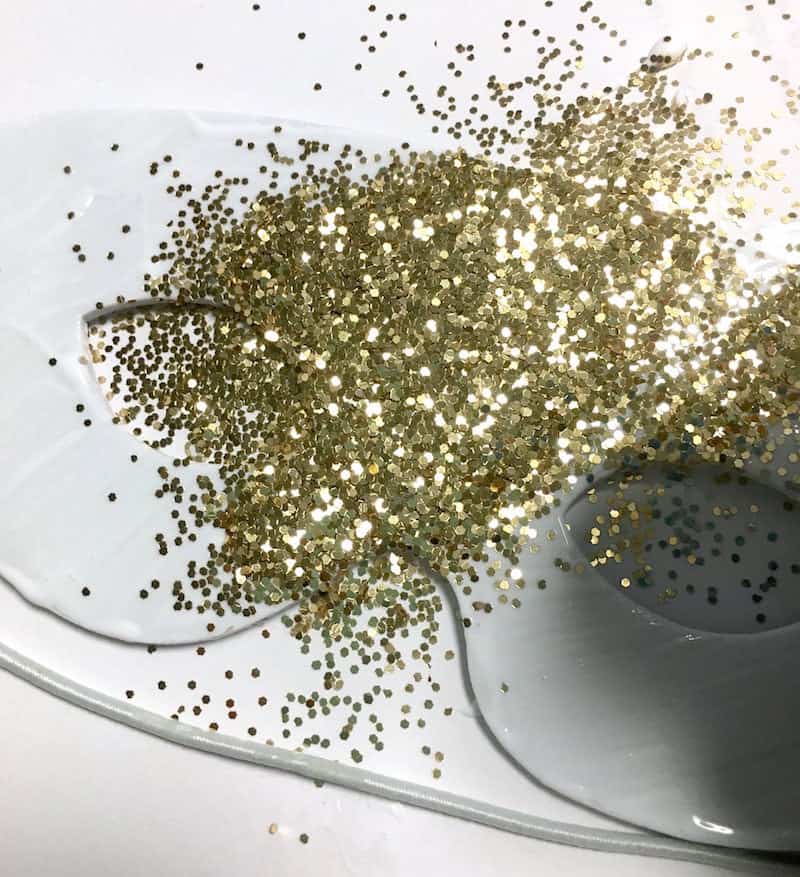 I found this white foam mask at the craft store for $1!! Simply brush Mod Podge on top, then sprinkle glitter. Let dry and shake off the excess.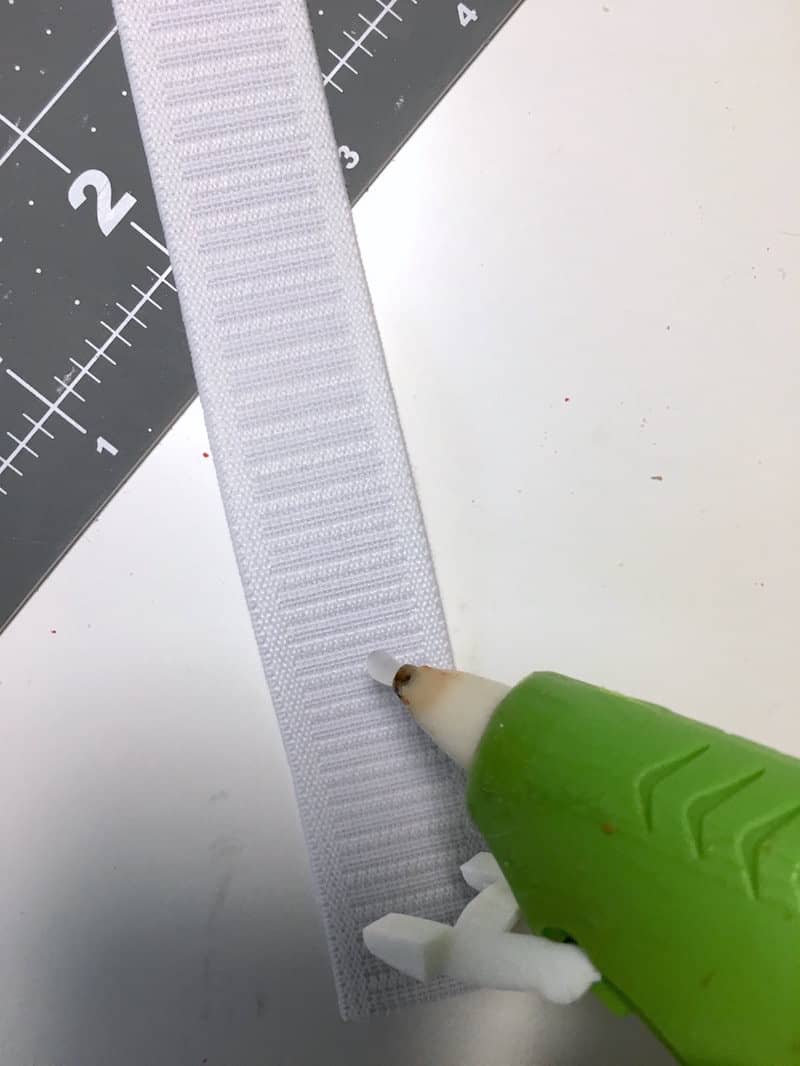 To make the skirt, I cut a piece of elastic to fit my niece's waist, then I added a few touches of hot glue.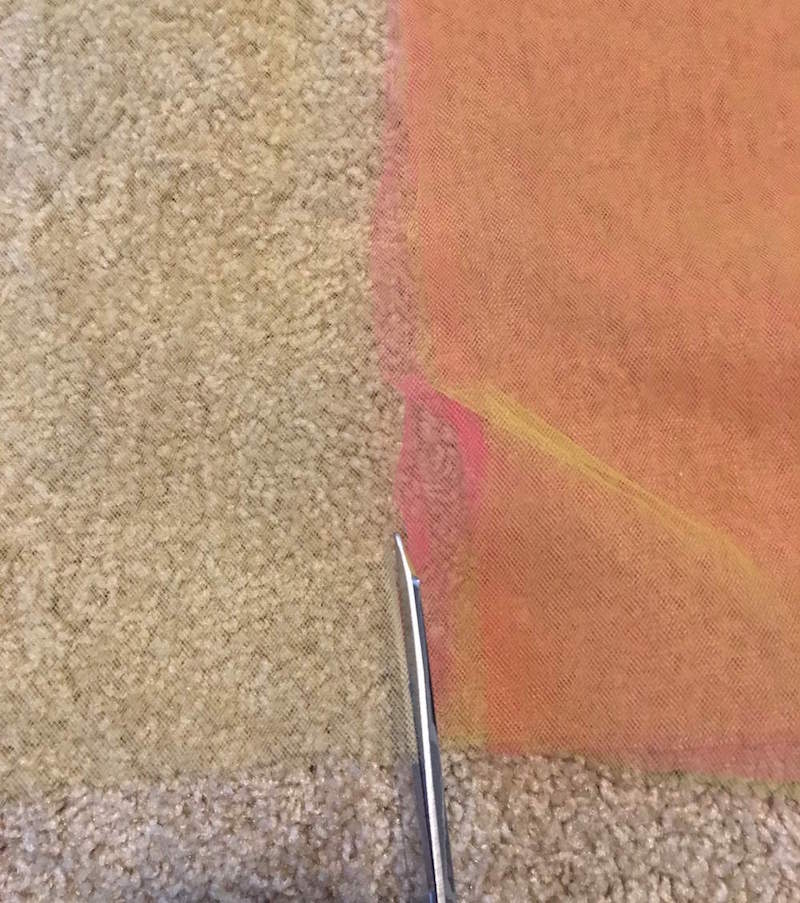 The skirt was VERY easy to make. I lined up the pieces one on top of the other and trimmed the edge so that when I doubled the tulle over, it was the length of skirt I wanted.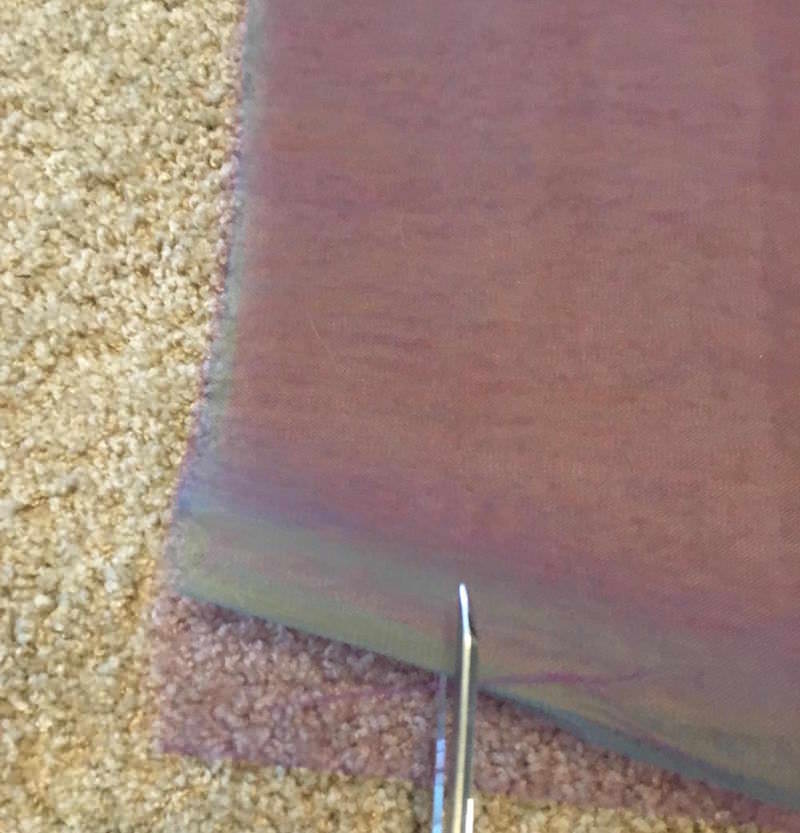 I cut strips of all five colors at one time. The strips should be TWICE the length that you want the skirt (for example, if you want a 15″ skirt, your strips need to be 30″ long).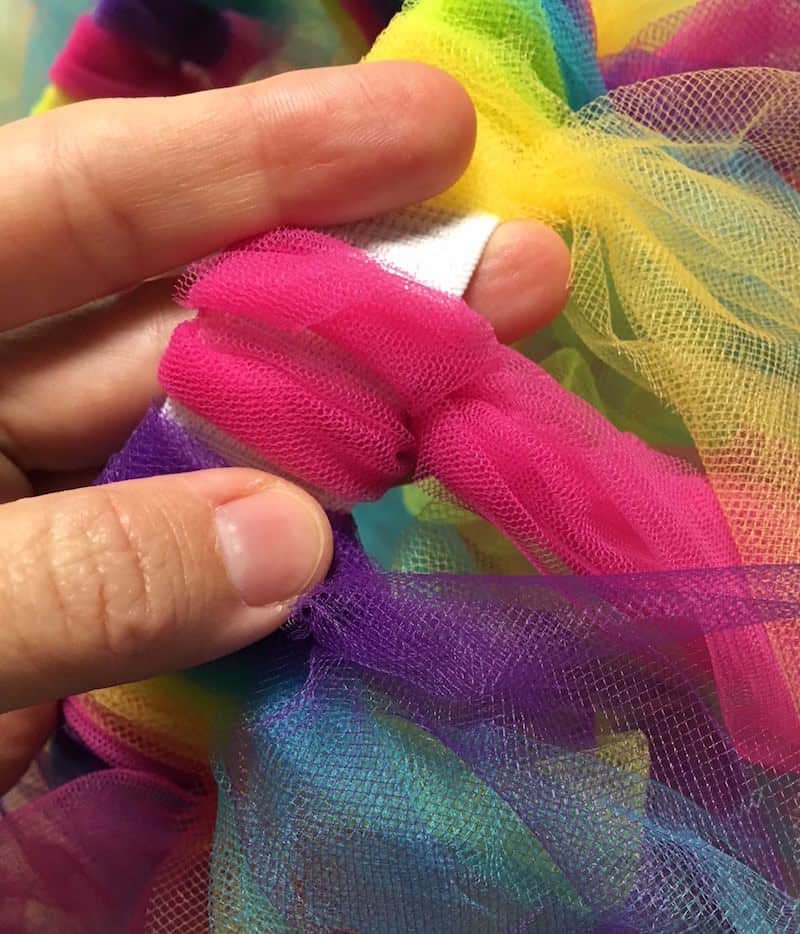 I attached strips to the elastic strap one by one. Make a loop halfway down the tulle strip, wrap around the elastic, and pull the two ends through as shown above. Work your way around. Push the strips tightly together so that when the elastic is put around the waist, your DIY superhero costume skirt will be full since there are so many strips!
Your DIY superhero costume for kids is done!
We decided to go with a feather boa for our DIY superhero costume instead of a cape: 1) we wanted to be original and 2) easier for kids to sit down in class without having to move anything! Adding the boa is up to you.
And now for the special offer!!
Visit the La Petite website to find your local school and schedule a tour online. Enroll by 3/2/18 and receive $150 off tuition! (scroll down for offer details).
One thing I love about La Petite is that they offer a STEM-inspired curriculum for infants all the way through school age children. They celebrate the special occasions and milestones like birthdays and graduations, plus of course the events I mentioned like Awesome Kids Week. Are you ready to check them out? CLICK HERE!
Offer Fine Print: Offer is for tuition discount equal to $150; new enrollees only. Tuition discount is applied in two $75 increments in week 5 and 6. Child must remain enrolled for 6 consecutive weeks to receive full discount. Child must enroll for a minimum of three full days per week and must not have been previously enrolled at a Learning Care Group school. Offer is valid on a space available basis; no cash value. Offer available only to those accounts when full tuition is paid in advance; must be paid by check or ACH payment. Limit one coupon per child. One time use. Learning Care Group is not responsible for and cannot replace or redeem lost, stolen, destroyed or expired coupons. Offer not valid for Learning Care Group associates or their immediate families. Offer valid at participating locations only and subject to availability. Offer does not guarantee enrollment. This institution is an equal opportunity provider. ©2018 La Petite Academy, Inc. Must enroll and attend by 

3/2/2018

POS Code: Winter offer- $150 CREDIT