Everyone loves washi tape crafts! In this tutorial, Heidi shows you how to seal washi tape on furniture with Mod Podge. It's so easy!
Skills Required: Beginner. You'll be edging on a chair with washi tape, which requires going around curves with straight tape. Just have patiences if you're new to crafting!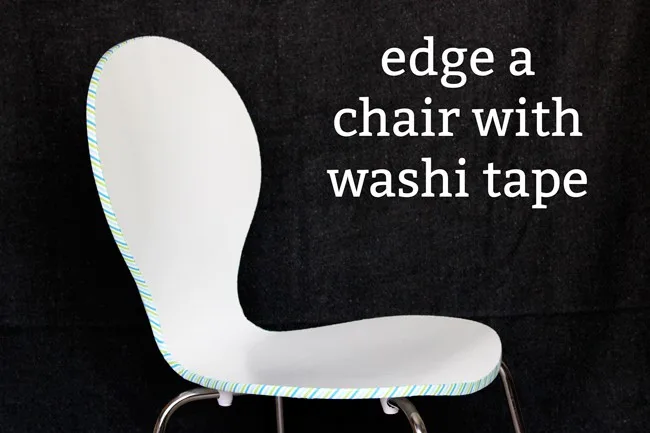 Hello, Heidi from Hands Occupied here! Sometimes I just get bored of certain pieces of furniture. It's not that they're bad or dysfunctional, just a bit tired.
A super simple solution I've found (and I've found it's also super addictive), is incorporating washi tape with it for a fun, surprise texture or pop of color. Here's my go-to process for edging a chair with washi tape and Mod Podge! I'll show you how to seal washi tape on furniture the easiest way possible. Keep reading.
How to Seal Washi Tape
Supplies
Chair
Paint brush
Washi tape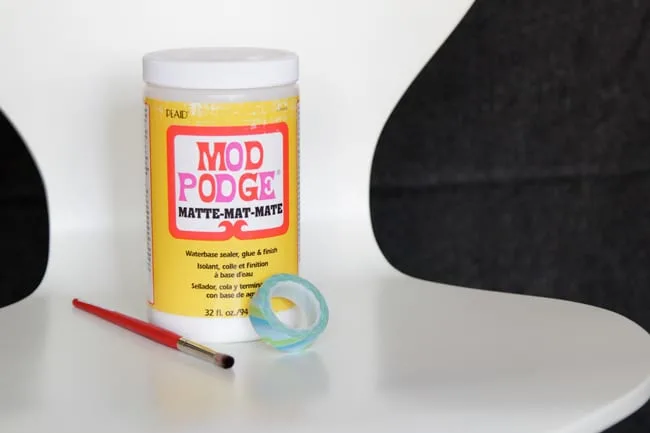 Directions
Center washi tape along all edges of your chair, smoothing it into place.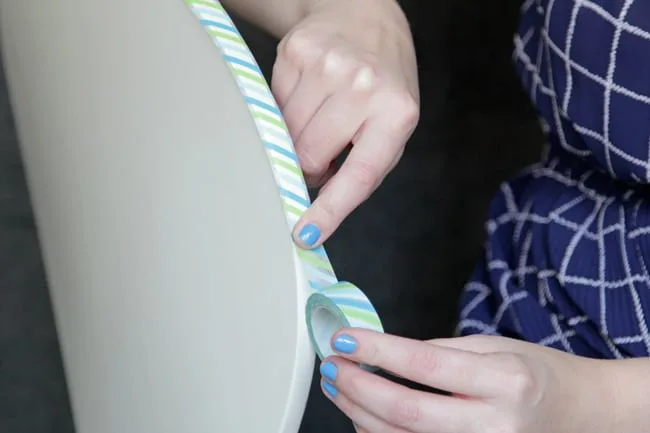 I love the look of this when the washi tape is just wider than the chair's edge. That lets you see the washi tape's design from all angles. If your tape is wider than your edge, fold the edges down flush with your chair.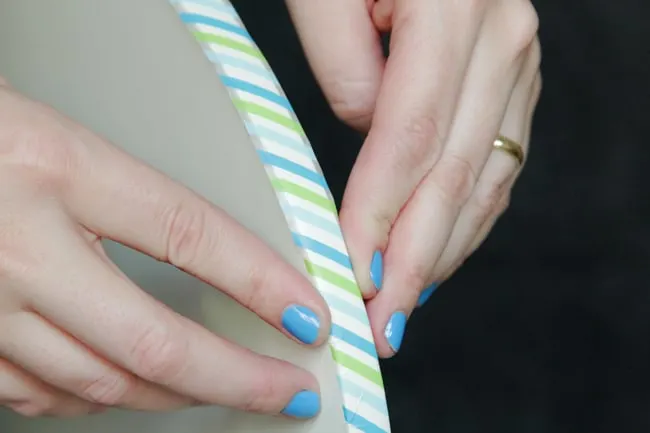 Next, paint a layer of Mod Podge over the outside of all of the tape. Once that dries, your tape will be sealed in, much more so than if you left it all by itself.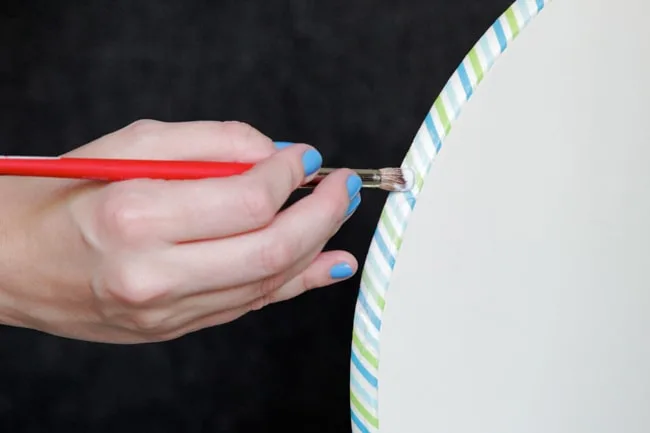 Now you know how to seal washi tape on furniture! This is the easiest Mod Podge makeover ever. And now I want to do this to ALL of my furniture. Hmm . . .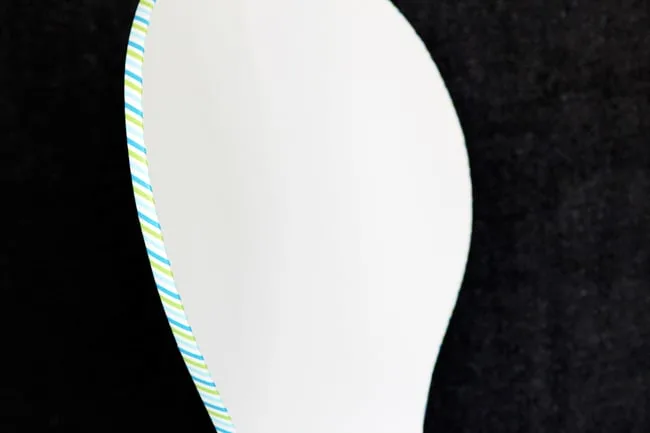 This is such a fun and unique washi tape craft!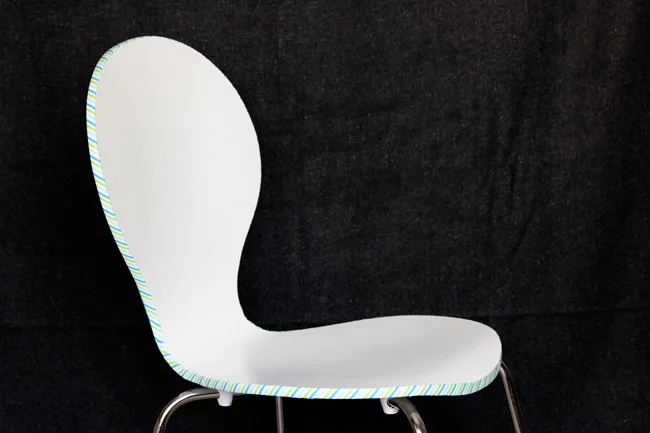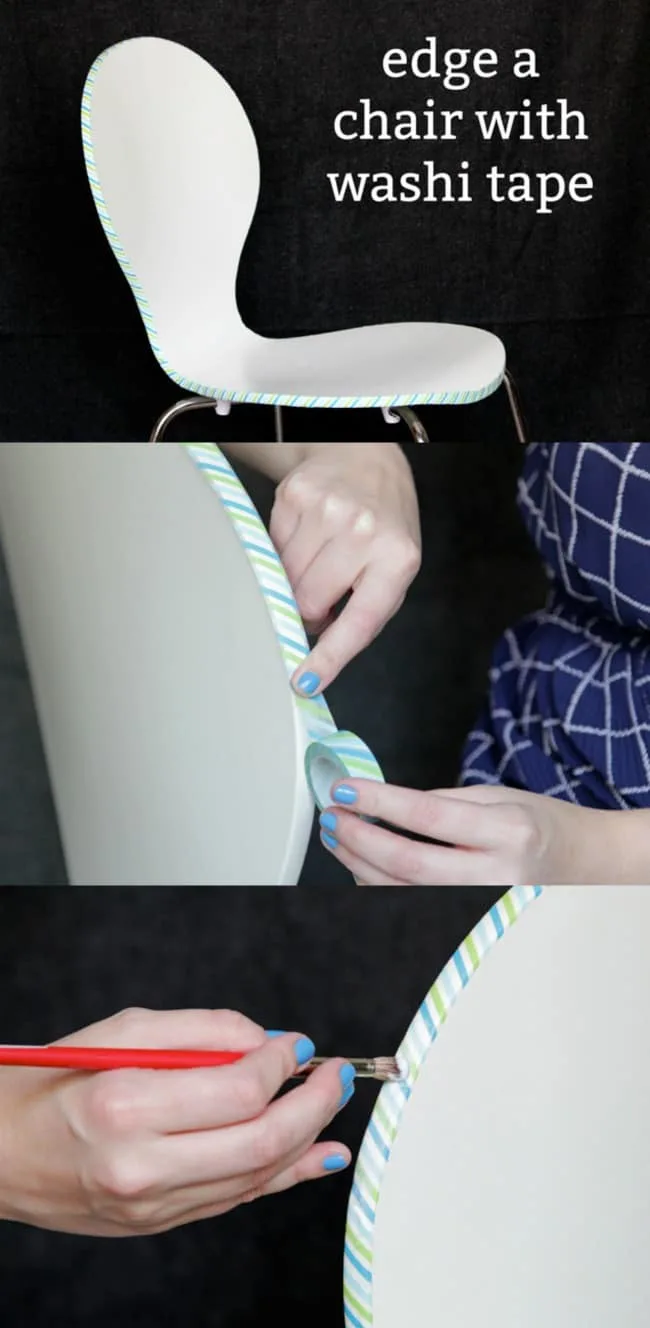 If you enjoyed learning how to seal washi tape on a chair, I'd love for you to check out these other project ideas:
Easy Washi Tape Frame for a Dollar!