Learn how to decorate a clipboard with teabags and Mod Podge! It's very easy to do – very budget friendly, and makes a unique gift.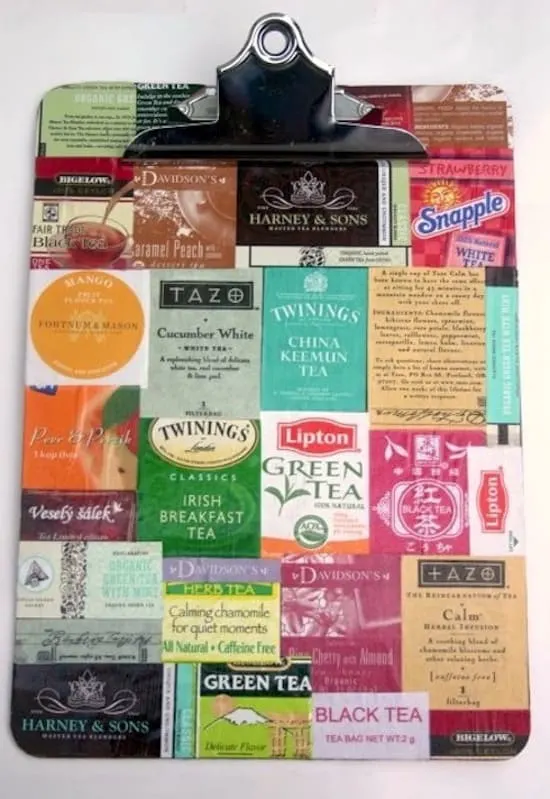 I was more than delighted when I found Angela's teabag clipboard on Tea With Friends. It turns out that Angela and I have a lot in common: we both love tea and Mod Podge.
In terms of cost, it doesn't get any cheaper. These type of clipboards can be found at the $1 store, and I'm assuming you already have Mod Podge (a safe assumption, no?).
If you are not a tea drinker, well, you obviously need to start. This project is so easy to make – just save the wrappers from your tea, cut the fronts off and Mod Podge them to a clipboard. Let dry and give two sealing coats and you are done.