This DIY clipboard is so easy! This tutorial will show you how it's done with Mod Podge – and it makes a great teacher's gift.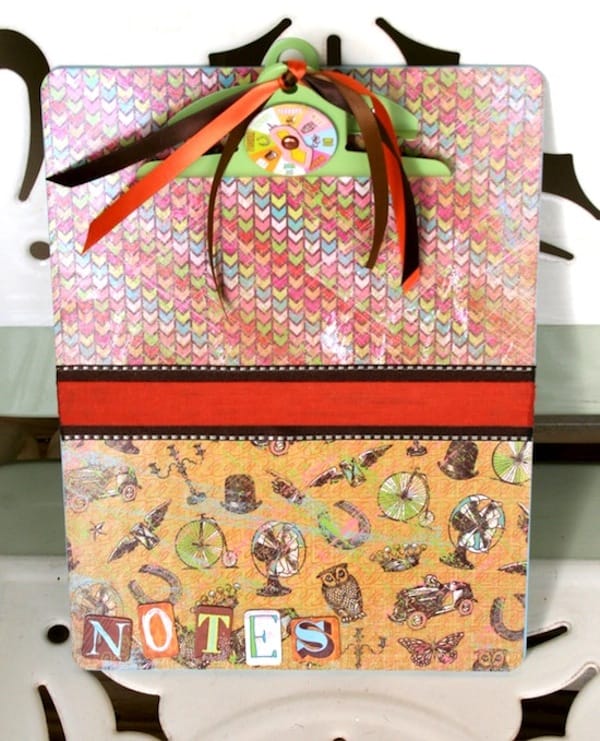 Let's be honest – you could have a brown, boring clipboard – or you could have something quite a bit cooler. Basic brown doesn't work for me, so in this post I'll teach you how to make a DIY clipboard. I had a teacher in mind when I was making it: my mother!
She was a fifth grade teacher for years . . . and wouldn't this make a great gift idea for a teacher? It's not hard to decoupage a clipboard, so if you are a beginning Mod Podger, you might want to take one on. Here's how I did it.
DIY Clipboard
Gather These Supplies
Clipboard – online and available at craft stores, but you might be lucky enough to find one at a thrift store (I've seen them there)
FolkArt acrylic paint – Sky Blue
Spray paint
Scrapbook paper – I used K & Company
Ribbon and embellishments
Paintbrush
Ruler
Pen
Scissors – for trimming
Brayer (optional)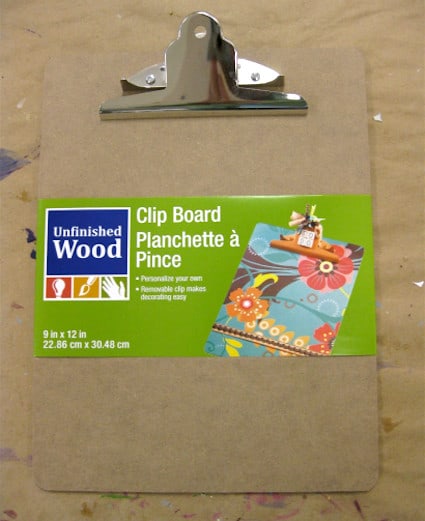 Brown clipboard. Boring. I think I just fell asleep looking at it.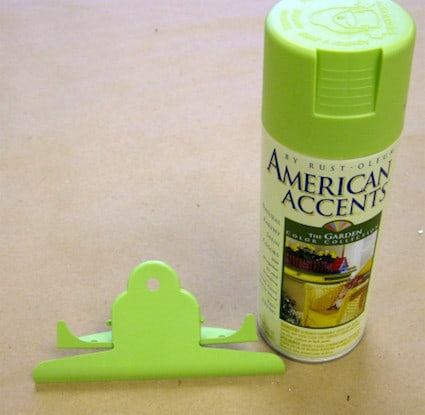 Remove the hardware (it's easy, there are screws on the back) and spray paint it. This will give you a smooth coating on the metal. let it dry.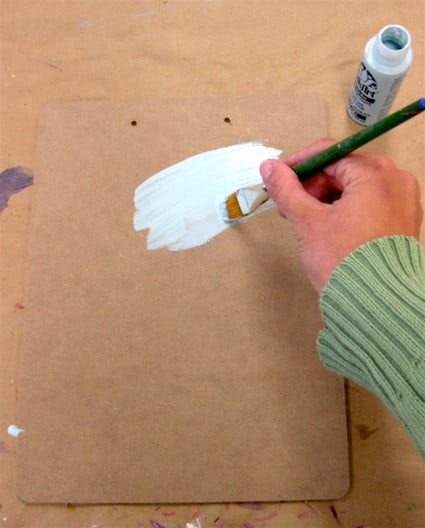 Paint the wood portion of the clipboard with acrylic paint. Give both sides of the board several coats and let dry.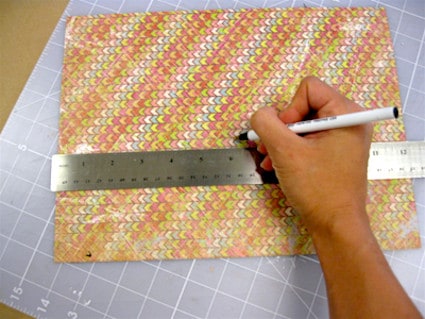 While the clipboard is drying, measure and cut the paper. I used two sheets with the intention of creating a seam in the middle.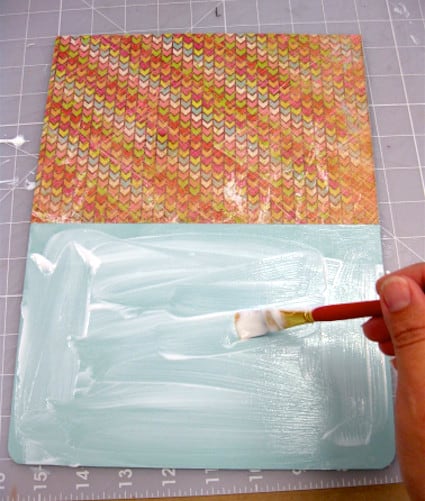 Add a medium layer of decoupage. Too much is better than not enough.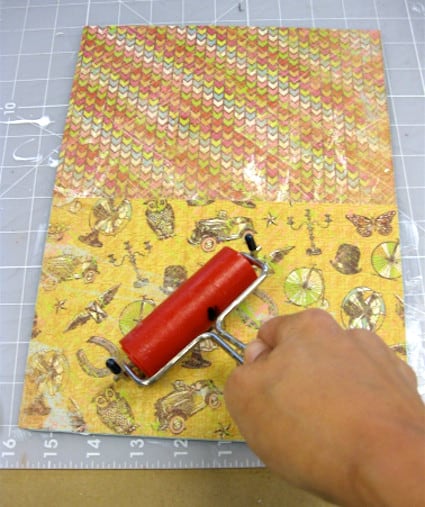 Use a brayer or your hands to completely smooth the paper down – wipe away any Mod Podge that squeezes out the side. Let the paper dry for 15 minutes at the least, then coat the entire board with two coats of Mod Podge.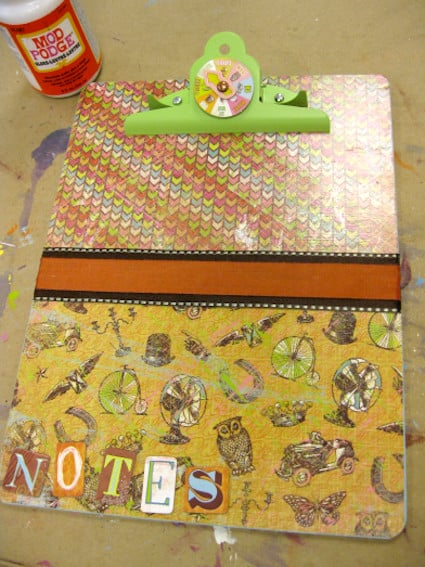 Re-attach the clip and add embellishments (such as letters and ribbon) with craft glue. Let everything dry.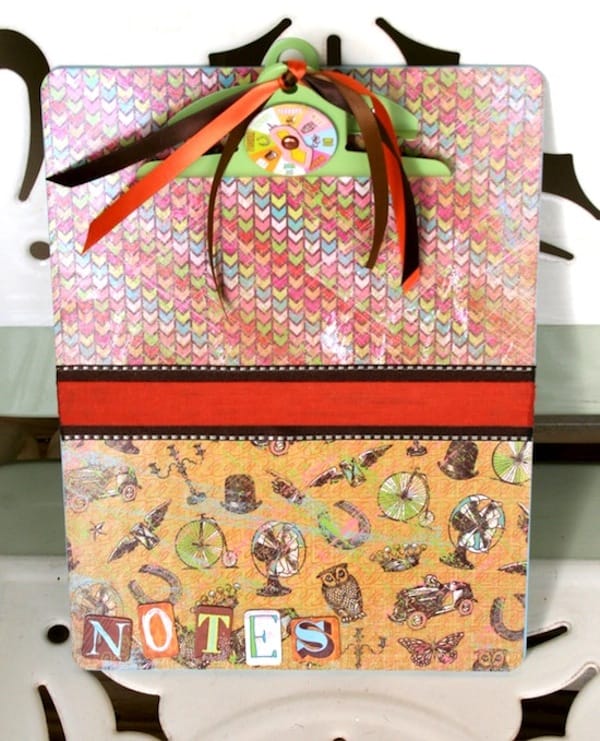 I tied ribbon to the top of my DIY clipboard – and that funny little sticker is a mood spinner. Hahaha! Fun, huh?