This decoupage soap craft is easy to make for a gift idea or wedding favor. The Mod Podge keeps the design from washing off when you suds up!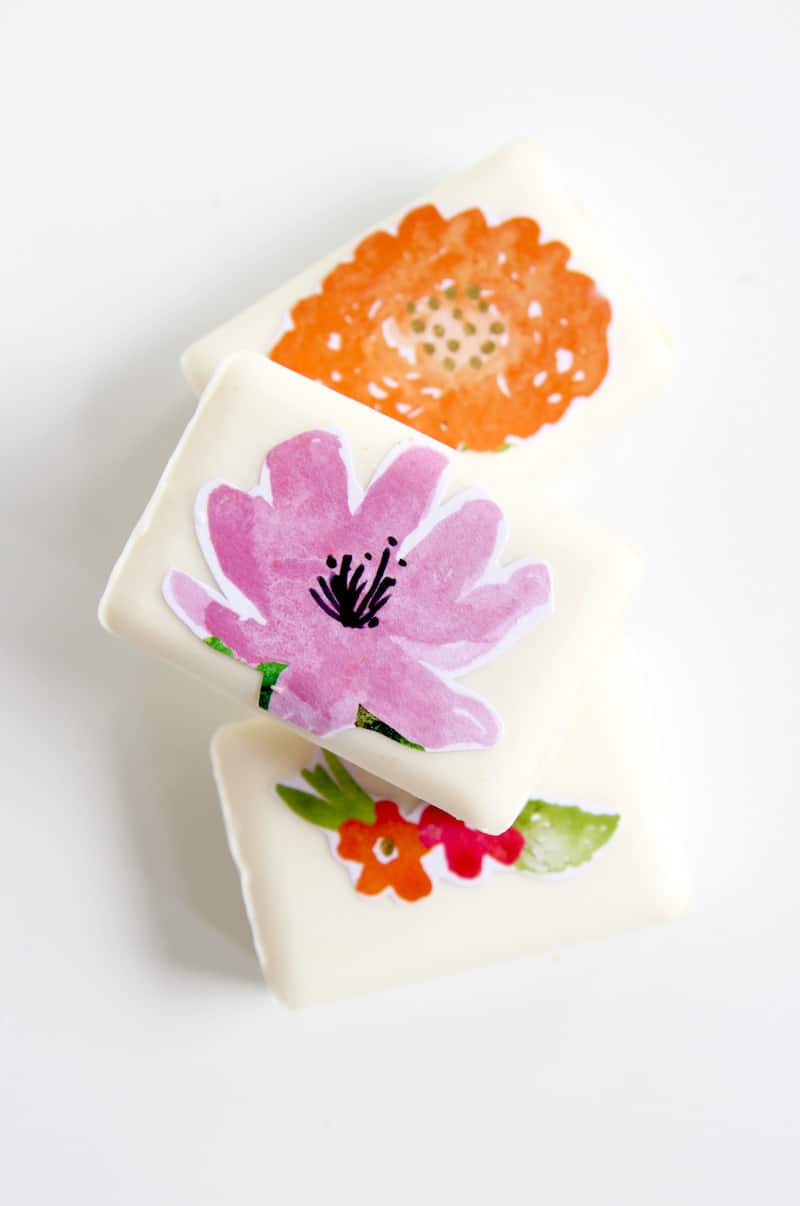 I love crafts that kids can easily do but they are still classy enough to give as a gift or have on display in your home. It seems like there are endless opportunities to give small gifts throughout the year.
Whether it's for teachers, Mother's Day, Christmas or a thank you gift, I'm always wracking my brain to come up with easy ways to get the kids involved in gift giving. This decoupage soap craft are so adorable and couldn't be easier to make.
Wrap them up in cellophane and attach a gift card or some yummy smelling soap, and you have the sweetest gift ever! Or you could make them just to set out in your guest bathroom. I love that you can customize these soaps with any craft paper to make them just how you want!
Decoupage Soap
Gather These Supplies
Bars of soap
Scissors
Craft paper
First, cut out your craft paper to fit the soaps. I just cut around the flowers on the paper but you could do any shape that you want!
Add a thin layer of Mod Podge to the top of the soap.
Place the flower on the soap and add another layer of Mod Podge on top.
Once it's dry you are ready to wrap it up or set it out! The Mod Podged paper should stay on the soap even throughout use!
These would also make cute shower or party gifts.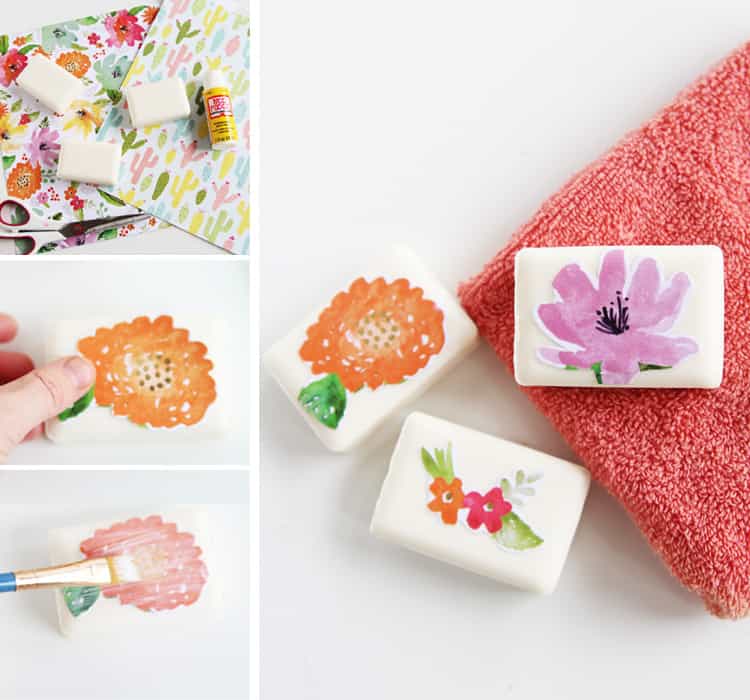 Have you ever decoupaged soaps? It couldn't be easier!