Make DIY luggage tags that make a statement! Customize these cute luggage tags any way you like with Mod Podge and scrapbook paper.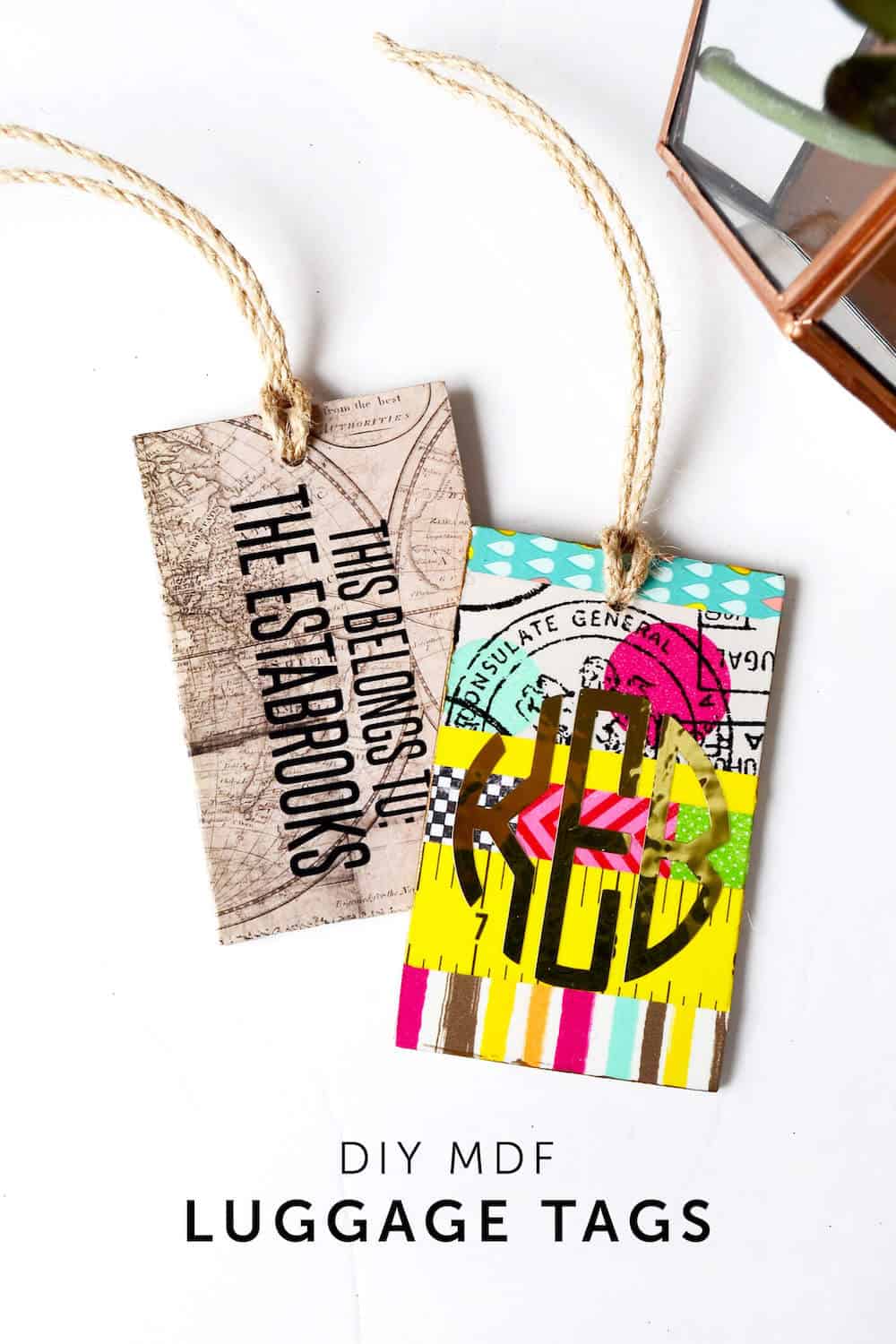 Vacations are a welcome break from winter, and I'm pretty sure a lot of you folks are planning one soon! My husband and I happen to be in the midst of that very thing right now.
I wanted to create custom DIY luggage tags that would stand out from the normal tags that you see everywhere. You know, cute luggage tags. I created these out of MDF wood and they're pretty easy to make, so let's get started!
DIY Luggage Tags
Supplies:
X-Acto Knife or Box Cutter
Steel Ruler
Sandpaper
Drill
Cardstock
Paintbrush
Cut your thin MDF wood to size – mine was sized at 2.5″ x 4″. I used a cutter to score the back and the front (at exactly the same line area) and snapped the MDF. You don't need special power tools!
Sand your MDF wood tag and drill a hole on the top-center of the tag for your jute hanger.
Cut out your preferred material – for my husband's, I used a map printed cardstock that he liked. Cut a front and back in the size of the MDF tag.
You can also use washi tape – it's a fun way to create a fun and colorful DIY luggage tag! If you are using washi tape or any thinner fabric, you may want to paint the MDF with white acrylic paint first.
This is so the natural color of the MDF does not show through and the washi tape looks brighter and more opaque. Cut the excess washi tape.
Apply two layers of decoupage on the front and back and leave to dry.
To turn it up a notch, add some liquid leaf on the edges of the tag to create a more finished look.
Once dry, apply your chosen decal to mark your tag and tie jute twine or that you can use for your luggage, and you are done!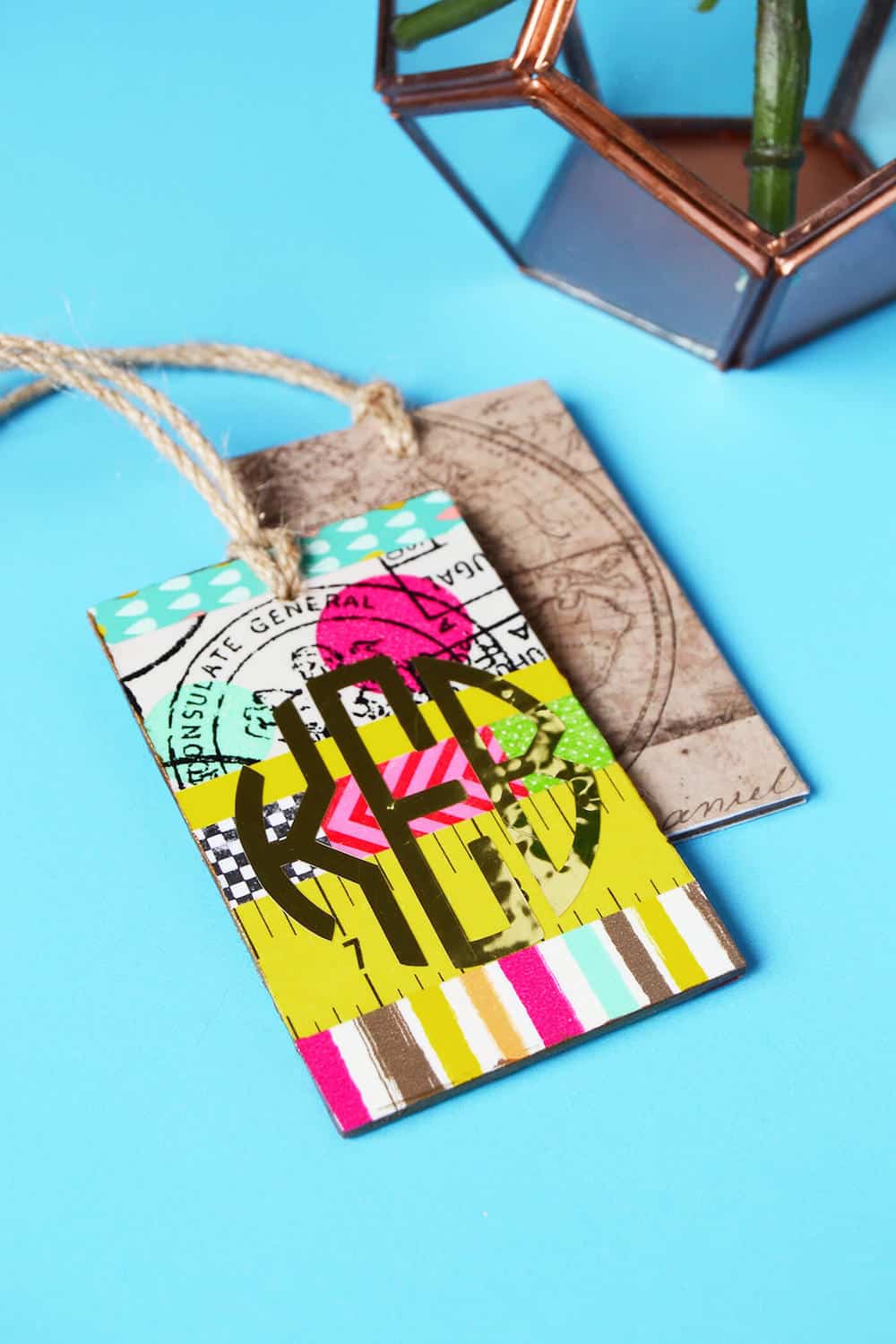 Create eye-catching and cute DIY luggage tags that would set you apart from the rest of the crowd – and have fun creating them! I kept the back blank, as I loved the blank backs.
What place do you want to travel to? Let me know in the comments!
Have fun creating these tags – and check out these other tag posts from here as well as my other blog DIY Candy: