Use decoupage medium to create pretty and fun Mod Podge ornaments – here are over 20 unique ideas. Give them as gifts or hang them on your own Christmas tree!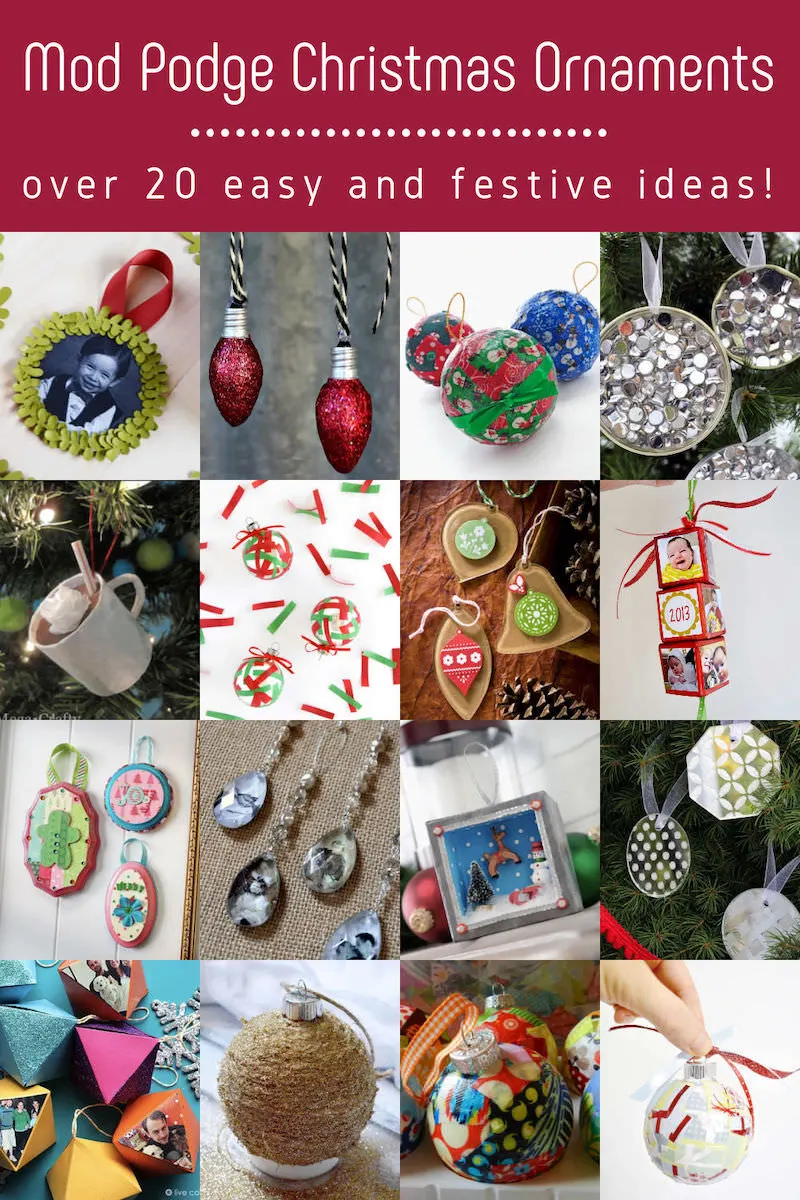 It's that time for decoupage ornaments, my friends! You may have already decorated your tree, but there's no harm in throwing a few more Mod Podge ornaments into the mix. Especially when that mix contains Mod Podge!
One of my favorite holiday crafts is making ornaments, and if you've never tried it, I highly recommend it.
Decoupaging Christmas ornaments is the best thing ever. One of the best formulas for making your own ornaments: Sparkle Mod Podge.
Now go through these 20+ Mod Podge ornaments, pick your favorites and get crafting!
Decoupage Ornaments
Learn how to make the coolest and cutest Mod Podge ornaments! There are a variety of ideas here for paper mache, glass, paper, and more.
You're going to love these decoupage Christmas ornaments and want to make all of them for your tree.
---
What Christmas ornaments are you making this year? I'd love to know! I'd also love for you to watch the video in this post. Just press "PLAY!"