These are the cutest handprint crafts for kids ever – and they're for Halloween! Get some footprint ideas too. So easy, toddlers can do them.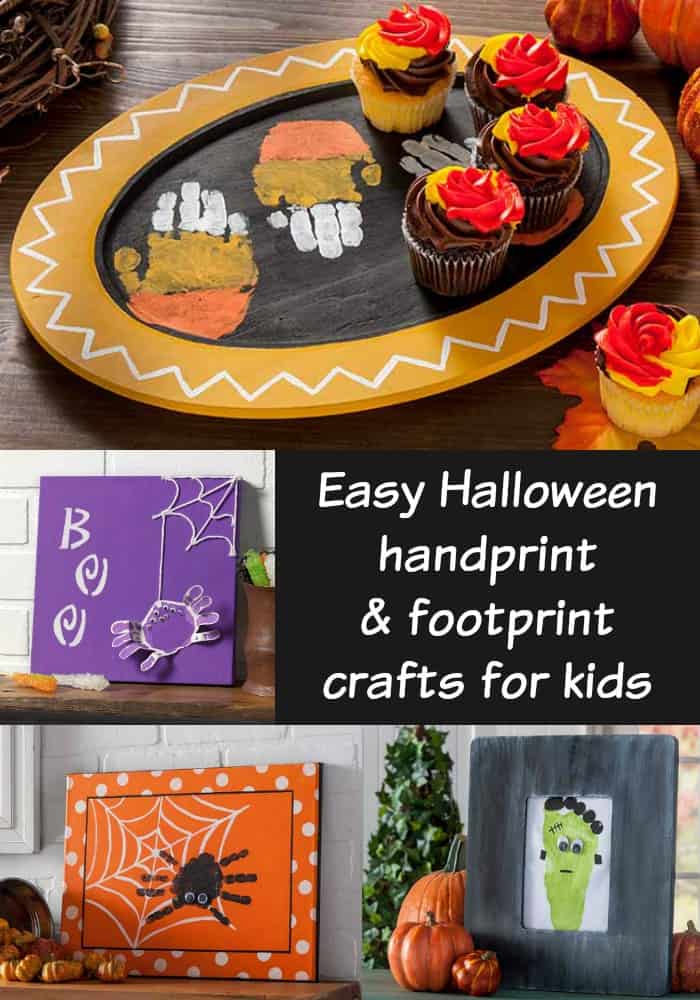 Recently my niece and I were working on some Halloween handprint crafts (which I will eventually debut on this blog) and so I did a little searching to see what other folks were doing, and I found a bunch of fun ideas for handprints and footprints.
I wanted to share those great ideas here! These Halloween kids crafts are so fun for kids . . . and for adults to make with them. What kid doesn't love putting paint on their hand? Let's face it, kids love to make a mess.
So where does Mod Podge fit in? You can seal any of these Halloween handprint crafts with Mod Podge for longevity. Mod Podge Gloss, Matte, or Satin would work (or even Hard Coat) depending on the finish you like.
ALSO consider placing handprints or footprints on cardstock, letting dry, and then cutting out. You can use these cut out handprints or footprints to decoupage onto any surface! I think a bunch of the spider handprints might look fun on a large canvas. There's really no end to the possibilities.
Check out the handprint and footprint crafts below, and let me know which is your favorite in the comments!
Halloween Handprints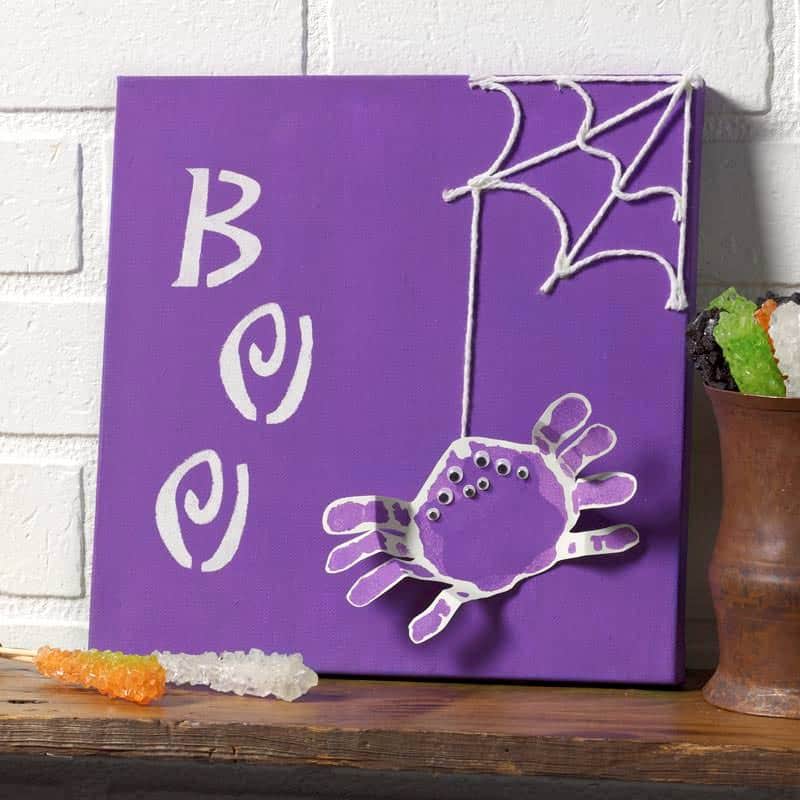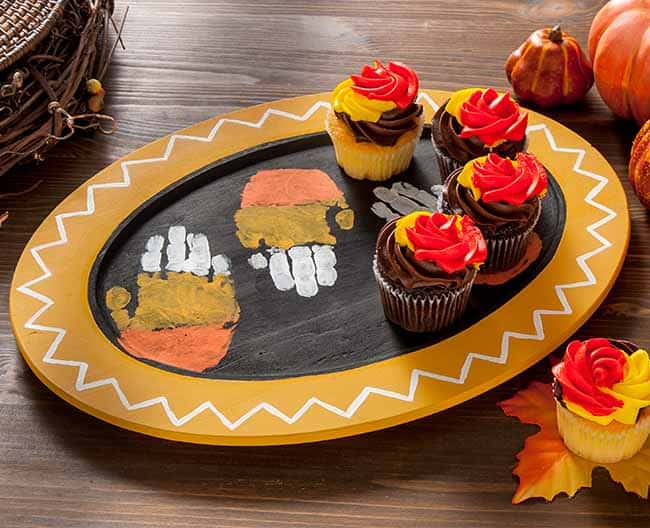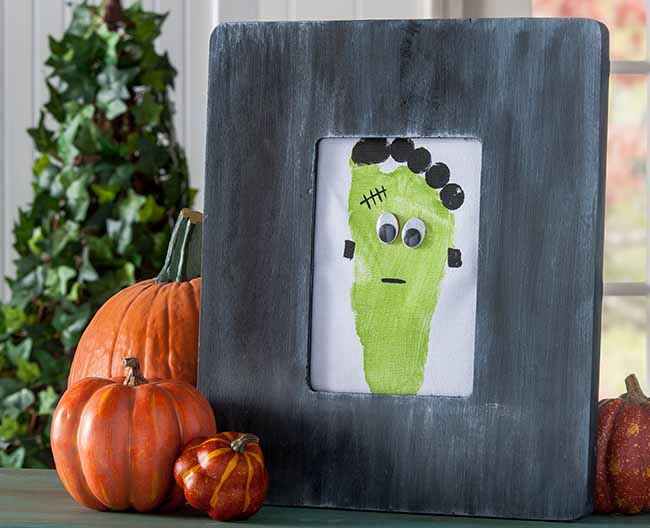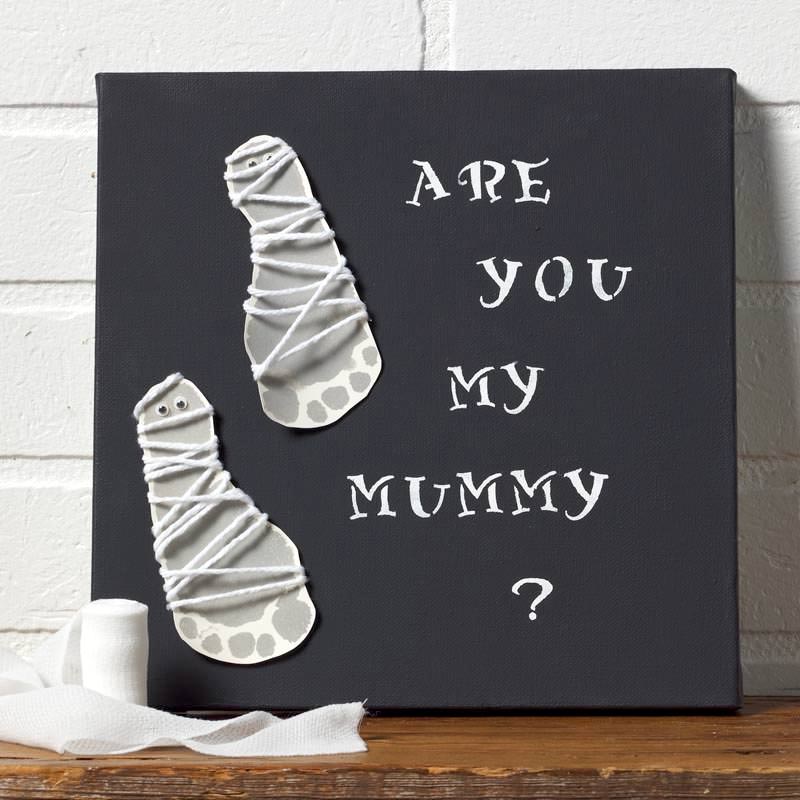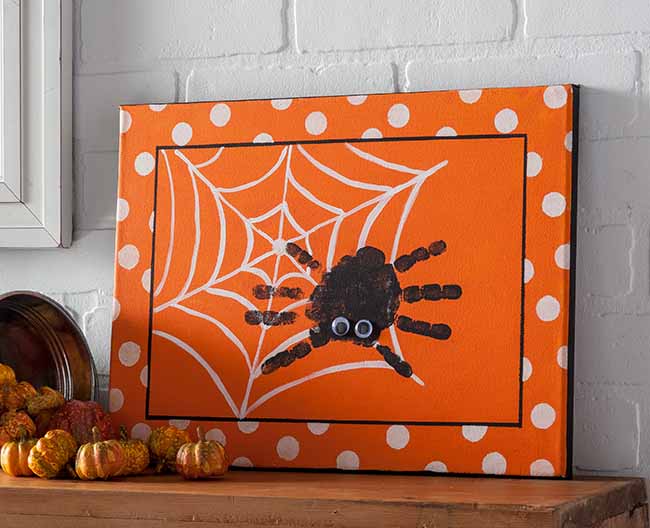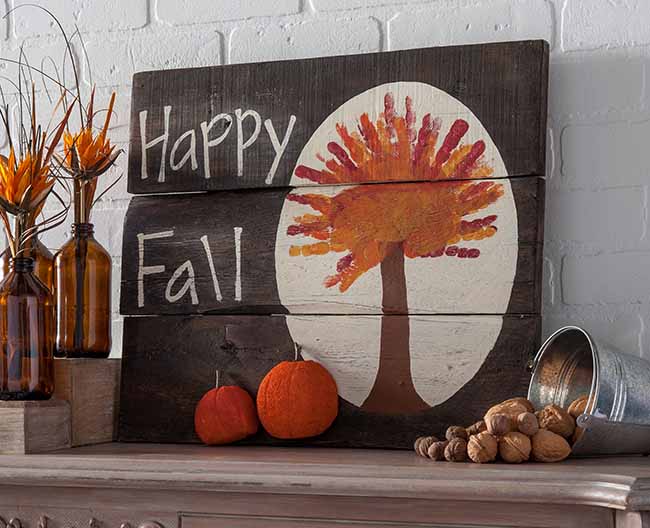 ---
If you love these handprint ideas, check out these easy holiday handprint crafts (just click the image below!):