Learn how to make unique Christmas wall decor for your holiday home! Get 50 DIY projects from beginner to intermediate. So many festive ideas!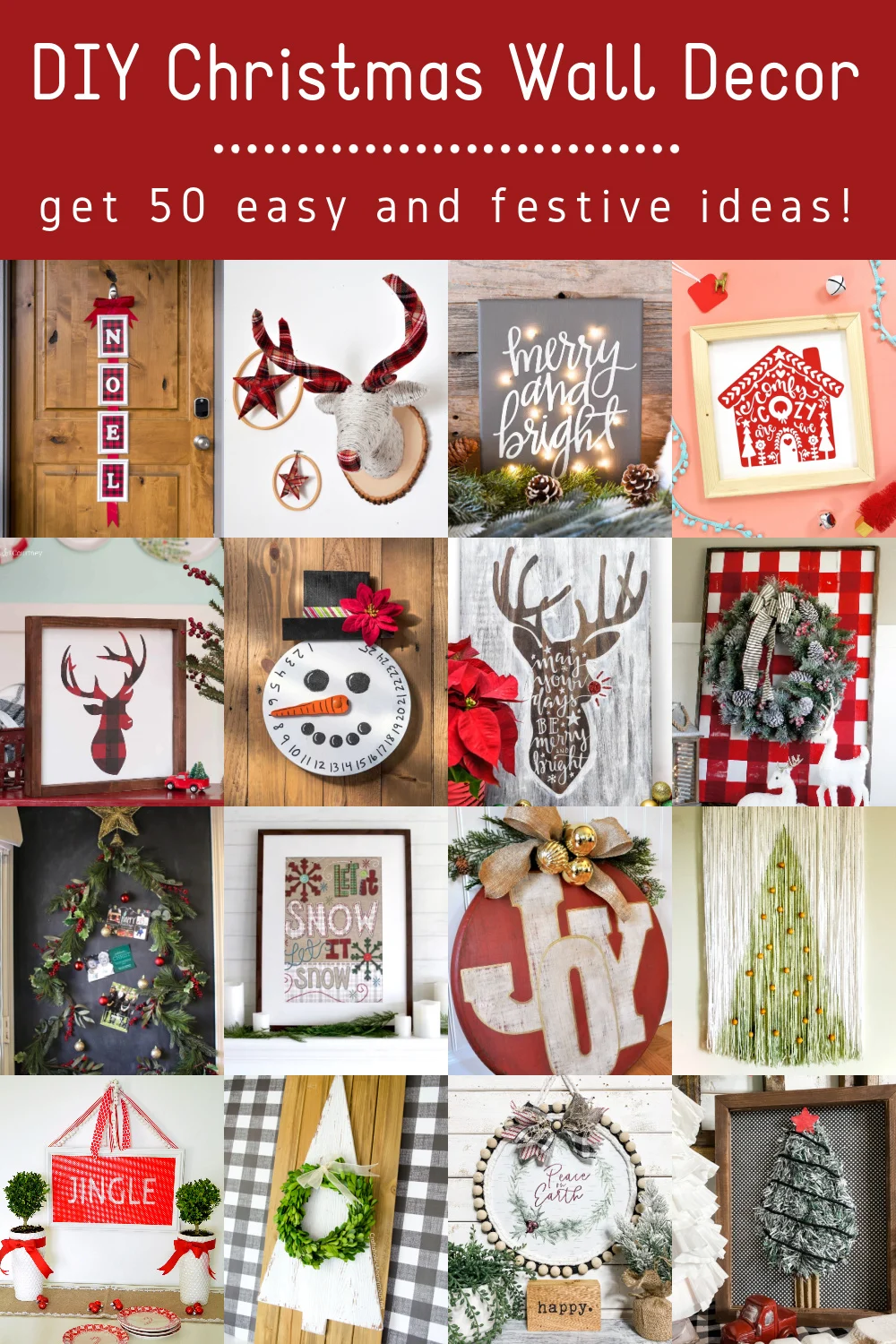 Ever since I first started crafting, one that I've always fallen back on is wall art. It's fun to make, it's usually relatively quick, and there's a big impact once your project is done. You've crafted AND made something to decorate your home. I love crafts that have a use!
This idea I have around making things that are useful is also true about holiday crafts. I'm always looking for things that can be hung or are part of a mantel display for Christmas. This year, I'm all about Christmas wall decor. I've got plenty of open spaces around the fireplace that need a good piece of festive artwork!
This year I haven't quite decided what to make yet, so I put together a collection of ideas with a lot of projects from this blog (plus others). I'm hoping if you are interested in making some holiday wall art . . . you'll check out these ideas.
Do you love to craft? Do you need something festive for your walls? Look no further! The holidays are coming and we have 50 DIY projects that will add some cheer to your home. From simple signs to a wall of branches – there is something for everyone in this list. Scroll down to see everything.
DIY Christmas Wall Decor
Your Christmas tree is looking a little lonely, isn't it? Add some additional pizzazz to a room with this easy handmade Christmas wall decor. You'll get over 50 DIY projects to make the season bright.
---
If you enjoyed these Christmas wall decor ideas, I'd love for you to check out these other holiday craft projects: