Learn how to make unique DIY Christmas signs for your holiday home! These projects are perfect for a variety of decorating styles and use a variety of materials.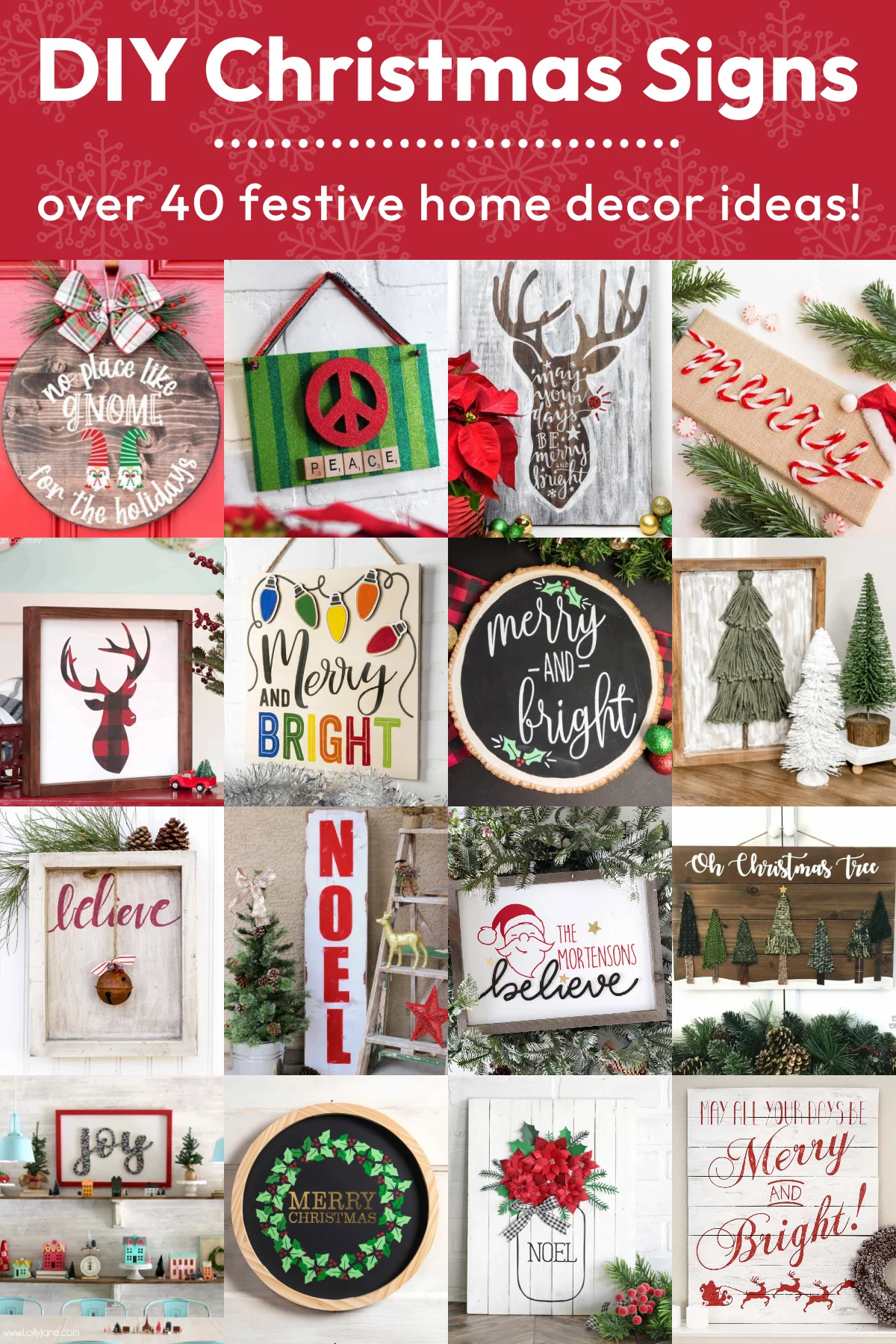 There are two things I have an obsession with when it comes to Christmas decorating. Two of my favorite categories of crafts to make: wreaths and Christmas signs.
Why you ask? Because I have tons of wall space in my home so there's always somewhere to hang something, especially when it comes to the holidays. I love Christmas wall decor!
Another reason is because the supplies are ready accessible. Whether it be Michaels, the Dollar Tree, or Walmart, you can always find a simple wood surface or plaque as well as a wreath form.
If we're talking about signs in particular, you just need a little bit of paint and maybe some scrapbook paper and Mod Podge. Or even just vinyl.
What I'm saying is that you don't need much to make a Christmas sign! Sure you can make them more complicated, but I'm not going tell you how easy they are to make. I'm going to show you.
Below are 40+ signs you can make for the holidays, and I know that no matter your style – there's something for you on this list you'll have to try. There are a lot of projects on here ranging from farmhouse to rustic to modern and then just plain colorful!
If you're into making Christmas signs too, I hope you'll give one of these projects a try. Then I need you to let me know that you did in the comments. I'd also just love to hear which sign is your favorite.
Happy holidays and happy crafting!
DIY Christmas Signs
Learn how to make easy DIY signs for Christmas decor using these great ideas! You're going to love these for your holiday home.
---
If you enjoyed these DIY signs for Christmas, I'd love for you to check out these other posts: