These 50 unique and easy crafts for teens and tweens will keep your kids busy – they can make these genius ideas for fun or to sell.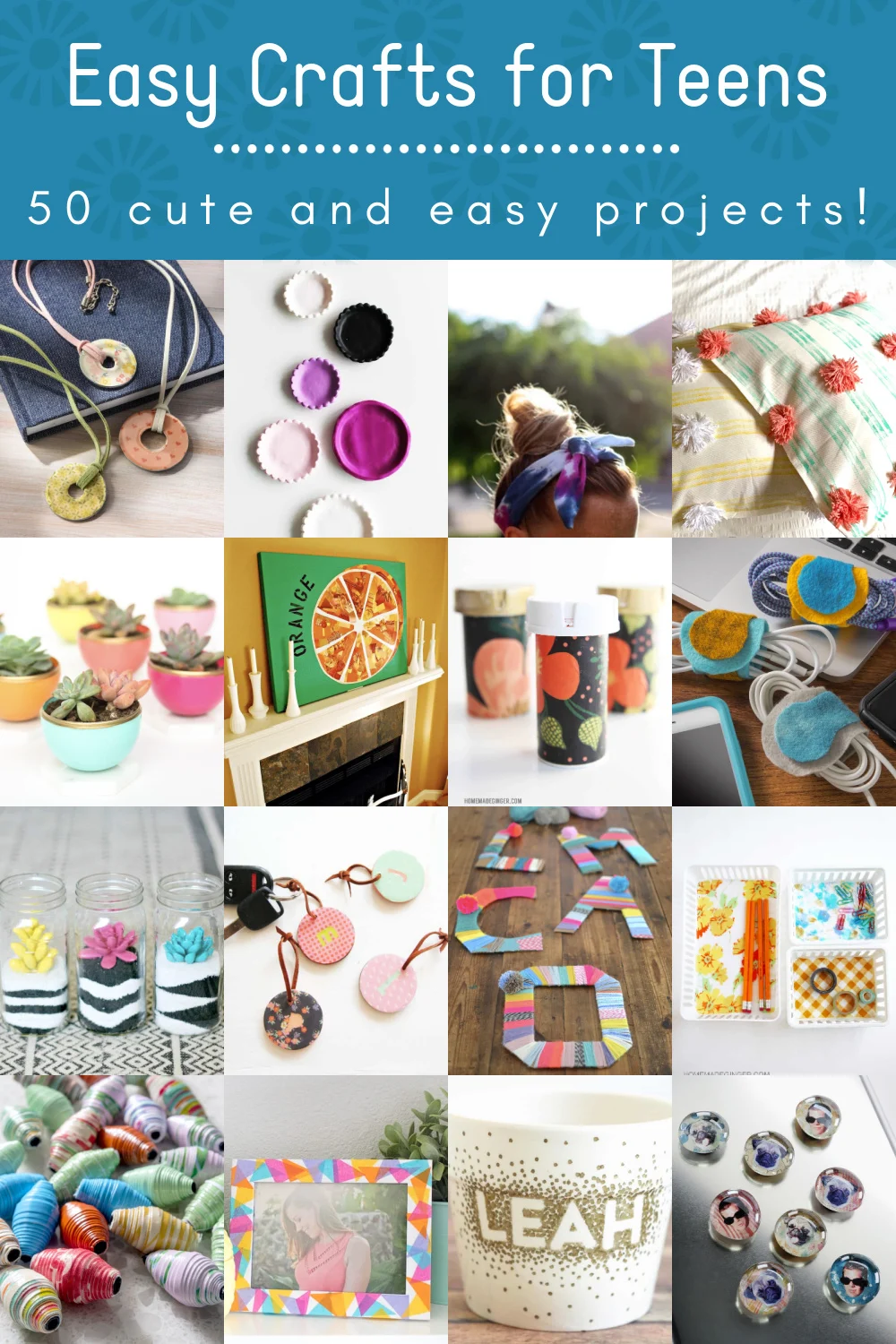 I've been crafting my whole life, ever since I was little. As you can imagine, I've done most kids crafts out there. Then when I was 10 I went to sewing camp, and I started knitting when I was 15. It was a big part of how I spent my time during my childhood!
Despite having always crafted, there was a transition that occured as I headed into my teenage years. I stopped doing crafts organized by my mom and other authority figures as much and started exploring my own ideas – and experimenting. I guess I wanted to gain my own "craft-dependence?"
My friends and I started crafting around that time together as well. Yep . . . I found like minded friends who loved to make as much as I did. And they liked to experiment too.
The only issue (speed bump?) is that I went to high school in the early 90s, and craft ideas weren't as easily accessible then. It wasn't always as simple to find cute crafts for teens and tweens that we wanted to do.
Obviously times have changed, and now ideas are copious and free on the internet. As a result, I'm happy to put together a list of fun crafts for teens . . . my favorite ideas that I think your kids are going to love. Or maybe you're a teenage yourself? I promise you're going to like these teen crafts.
If you'd do me the honor of scrolling down and checking out the projects I'd love it. These are all great for teens and tweens but also perfect for beginning crafters of any age.
So if you're new to crafting, dive in! Then let me know in the comments which craft ideas for teens you tried and which were your favorites. Just scroll down to enjoy!
Crafts for Teens
Do you need some great craft ideas for your older children? Grab tutorials for 50 cool crafts here! Next time they say they're bored, you'll find something they loved on this list.
---
Now that you've checked out these DIY crafts for teens, do you want some additional fun ideas? Visit these posts: