Get 50+ ideas for crafts to do at home! These use a lot of household items you probably have in your stash. Great projects for kids and adults – and easy too!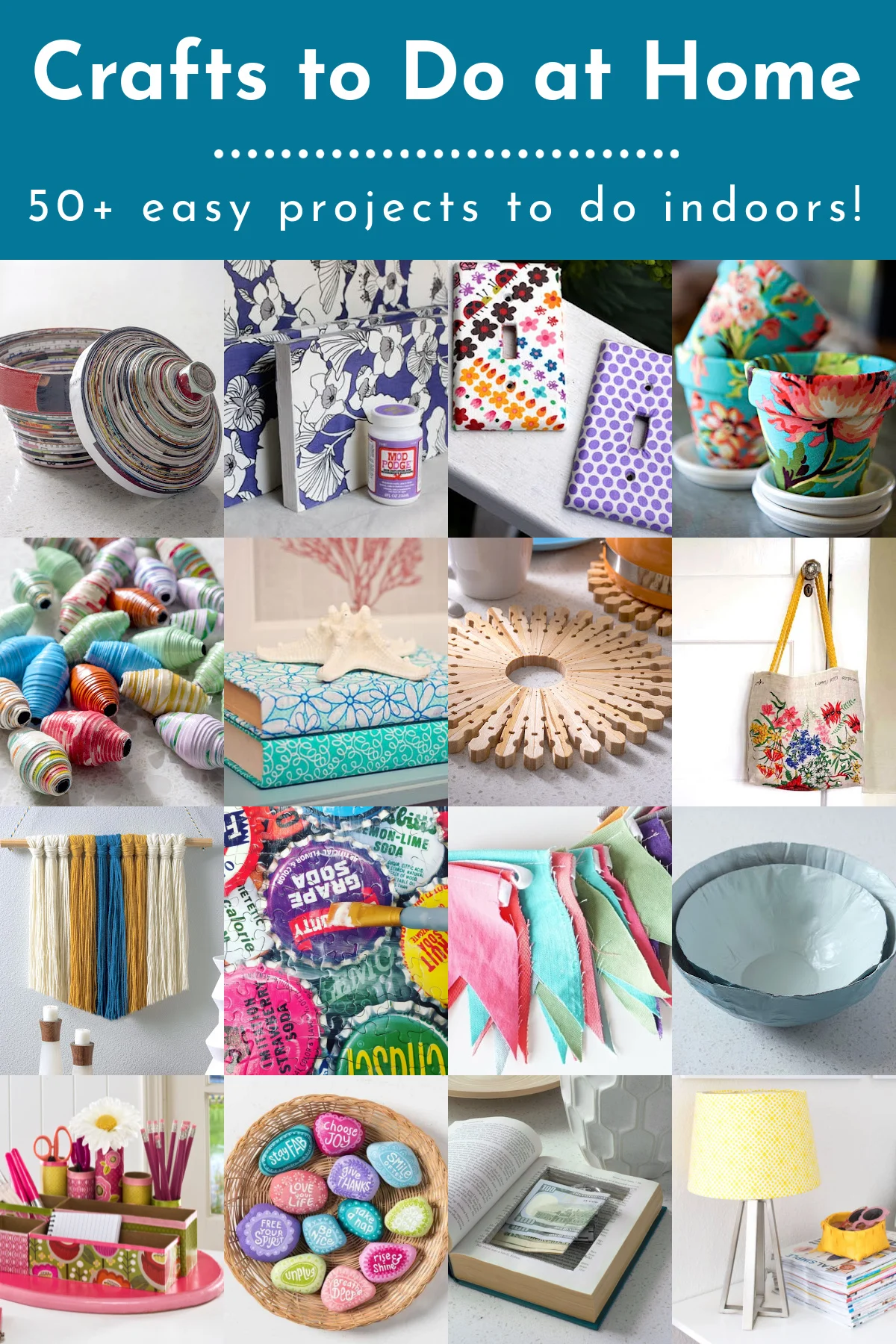 I think everyone knows where they were in March 2020. You know, when we started quarantine? I worked in an office at the time, and I was sent home that Friday thinking that we'd be back to the office in two weeks. I didn't grab anything except my laptop!
Now it's years later and that company I worked for is permanently remote, and the world is forever changed. I work out of my home now, as do a lot of people (some still from quarantine!).
One thing I've noticed is that I'm not taking the same amount of car trips I used to. I still go to the grocery and craft store, etc. but I'm much more intentional about where and when I go. I'm not as quick to take a trip I don't need to take these days.
Which got me thinking . . . .
this year I want to focus on really utilizing my craft stash – along with household and recycled items – to make things. Not only will I save money, but I'm looking forward to making a little bit of room using what I have.
Are you on the same creative journey? If so, I've got a great list of fun crafts to do at home – with the stuff you already have on hand. Because we all have those supplies that have been sitting around, rightt?
Check out these 50 ideas I think you're going to love! I tried to put together craft ideas that use (at least mostly) items from your house or that you are likely to have in your stash.
Not only are these things to make at home inexpensive . . . but they are easy as well. None of the crafts on this list are hard, so if you're a beginner (or even a kid!) you'll likely be able to tackle them effortlessly.
Take a peek at the projects and let me know what you think in the comments. Which of these are your favorite? Enjoy!
Crafts to Do at Home
Get a list of easy things to make at home! These use simple techniques and supplies you probably have in your pantry or craft stash.
---
If you enjoyed these easy DIY crafts to do at home, you'll also love these other ideas: