Looking for some great craft blogs to read? Here are 50 of them, with my top project picks from each – ranging from home decor to jewelry to fashion and more!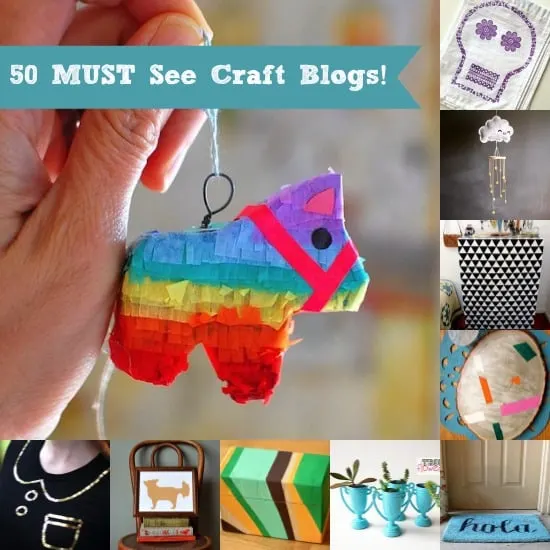 Has anyone noticed that there are a LOT of craft blogs out there? I think it's awesome! I love craft blogs (thank goodness, right?). I love finding them . . . getting inspiration from them . . . having reading material in the tub on my iPad. Ha!
I've noticed that there are a lot of craft blogs, and some craft blog awards. Craft blog awards are great and all, but so many of my favorites get overlooked! Do you notice that?
Maybe there are just too many wonderful craft blogs out there to acknowledge them all. So I decided to give a shout out to some myself.
I'm not playing favorites . . . I'm just bringing attention to those blogs you may or may not have heard of that have great ideas and stellar craft projects.
I consider these to be "must see" craft blogs (in no particular order). And I picked a project I love from each. Enjoy!
Do you enjoy a good craft blog read every now and again? Me too! Check out this list of 50 creative blogs you're going to love! I grabbed a favorite project from each for you to check out.
---
Which craft blogs are your favorite? I'd love to hear in the comments! I'd also love for you to check out our top craft posts here on Mod Podge Rocks. Enjoy!