These DIY Christmas magnets are SO easy to make and are a perfect gift idea! Use your own cards or the free printable included.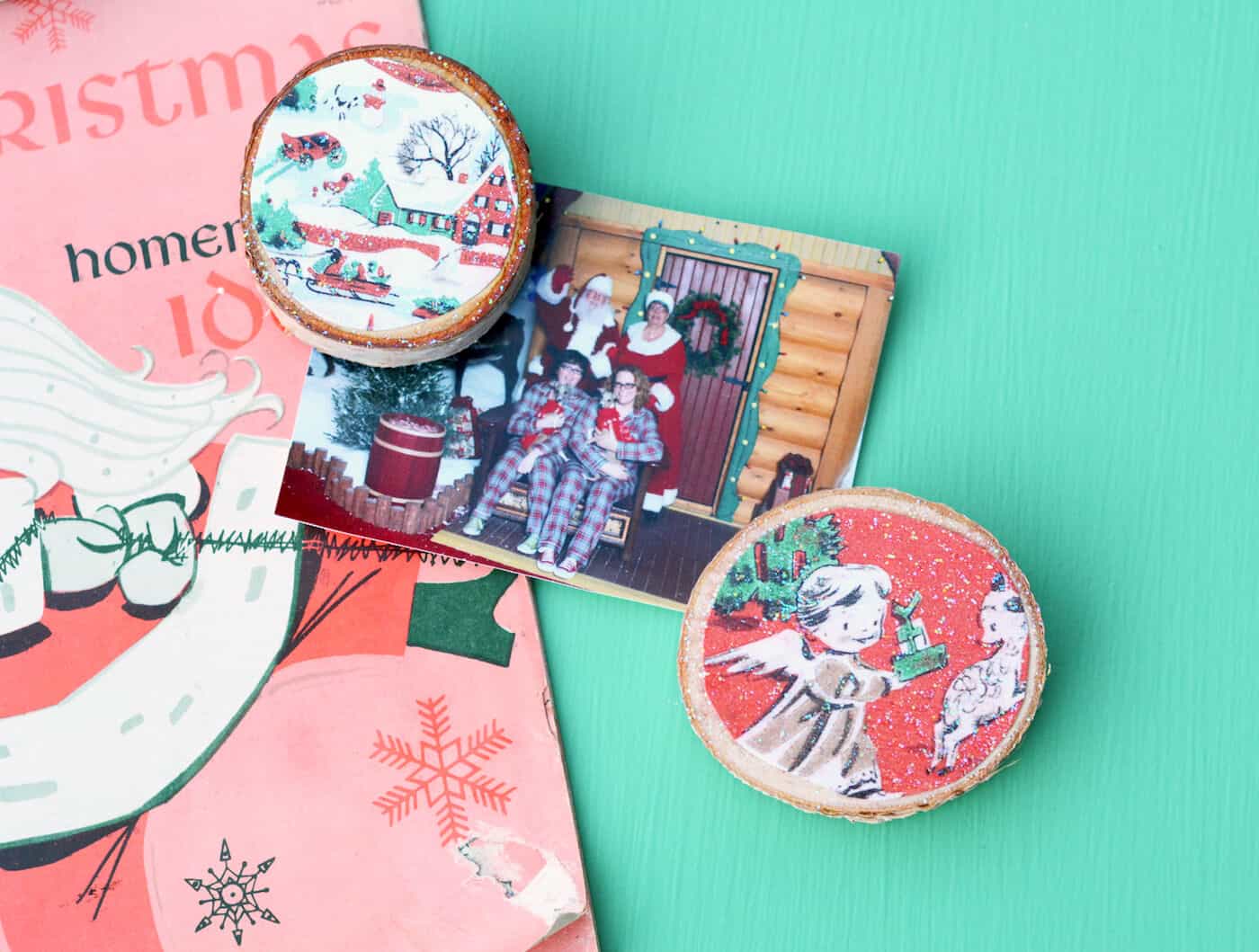 Hi everybody! It's Ashlee from My So Called Crafty Life, and today I am back to share a fun and ridiculously easy holiday DIY with you! Christmas is my favorite holiday and my favorite time of year! I can't get enough!
One of my favorite things to collect is vintage Christmas cards. I use them all the time for holiday crafting, either by using the cards themselves or scanning them and using the prints.
I have been wanting to make some Christmas magnets for the fridge, so when I saw these little wood slices at Michaels, I knew they would be perfect for the job!
DIY Christmas Magnets
Here's What You Need:
Christmas card printable or your own holiday cards
Small Wood Slices
Mod Podge (Matte or Gloss)
Paint Brush
Pencil and Scissors
Strong Magnets
Glue ( I used a quick grab ceramics glue, but E-6000 would work well too)
Printable (click the image to get it):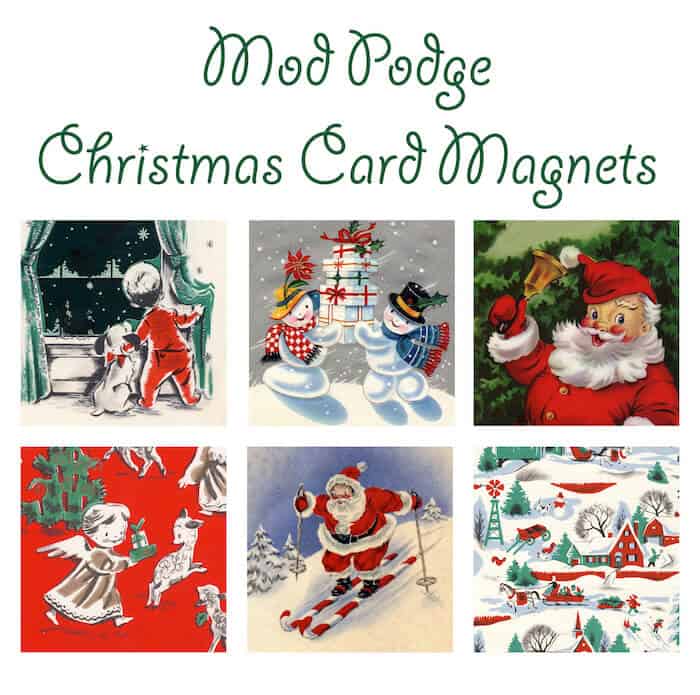 Instructions: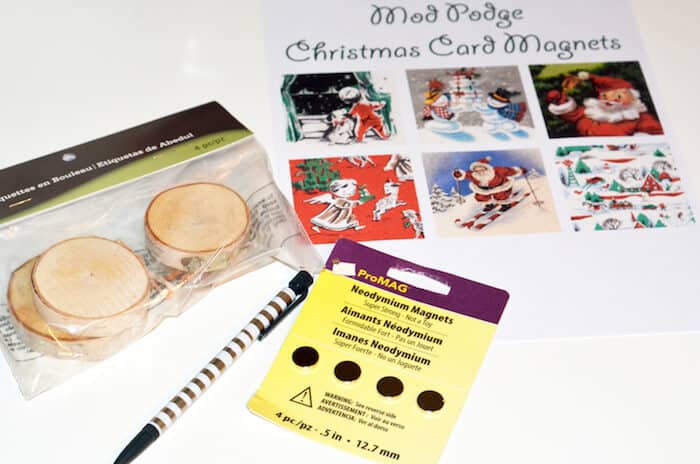 The first thing you need to do is print out the printable that I have included or gather your own holiday images. The squares in my printable are 2.5″ which will fit most wood slices. They come in different sizes.
If you want a particular size to fit the wood slices you have, then measure the wood and adjust the size of your print accordingly. Please note that I used cardstock to print, regular printer paper is a little too thin and wrinkles easier.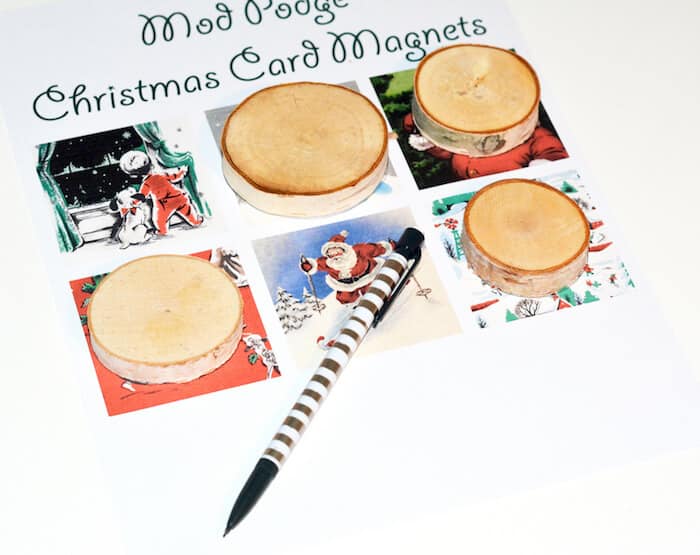 Now lay the wood slices on top of the printed squares on your printable and get them where you like them. Then trace around the wood slices on the paper with your pencil.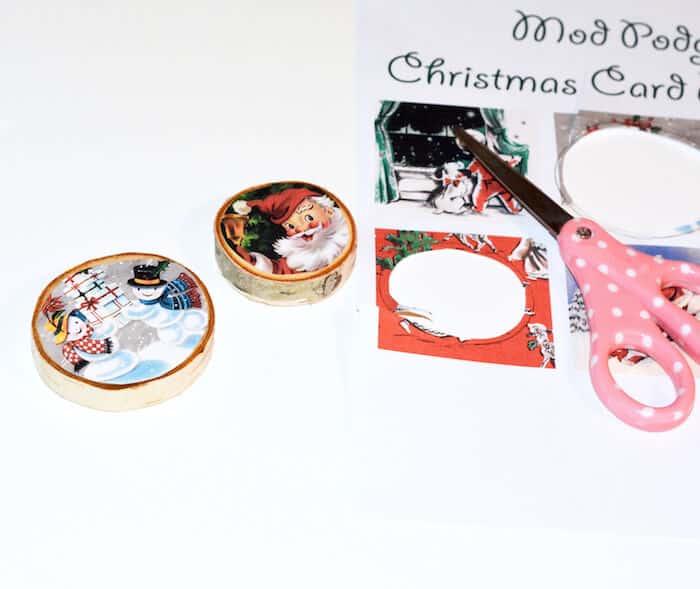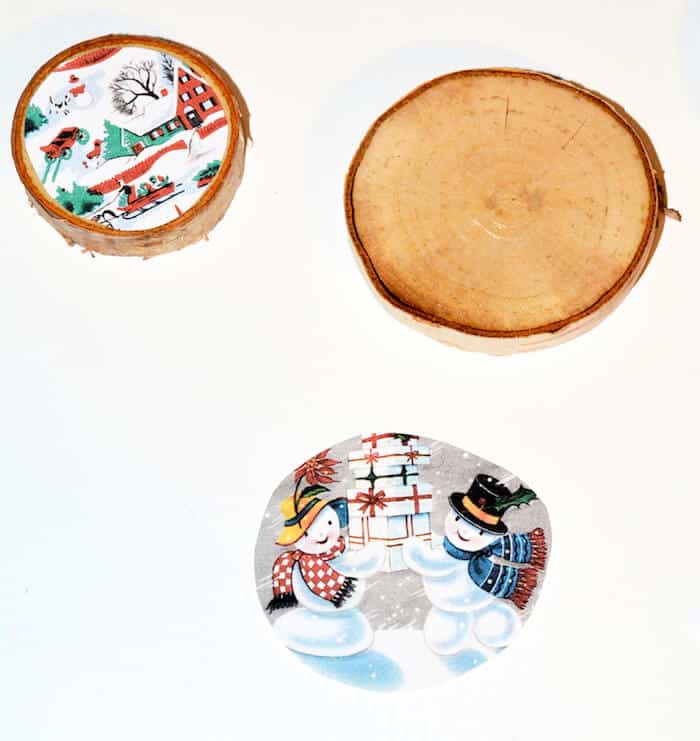 Remove the wood slices and then cut out your circular shapes. Cut inside the pencil line by about 1/16 to 1/8th of an inch so you will see just a little of the wood on the front.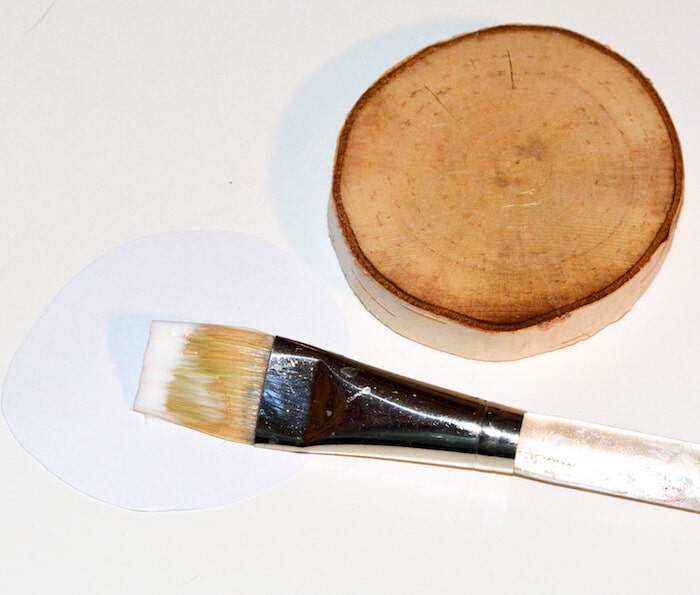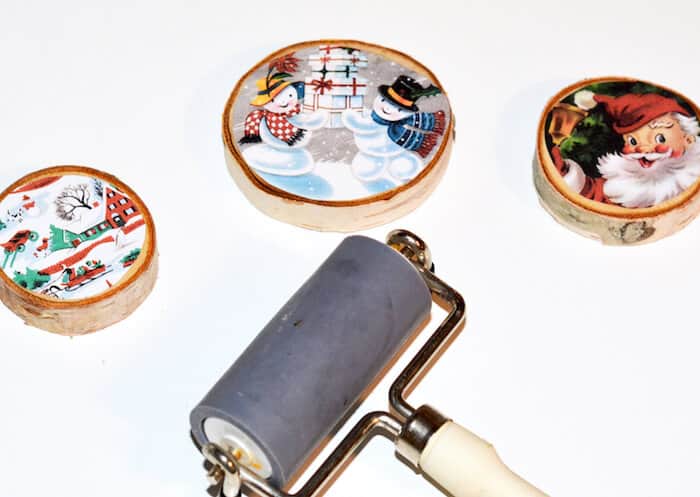 Now you are ready to decoupage. Paint a thin layer of regular Mod Podge (matte or gloss,) onto the backside of your paper circle. Then lay the paper face up onto the front of the wood slice and smooth out the paper getting out any air bubbles or excess medium.
You can use a brayer if you like for added smoothness. If you don't have one, don't sweat it, your fingers work just fine.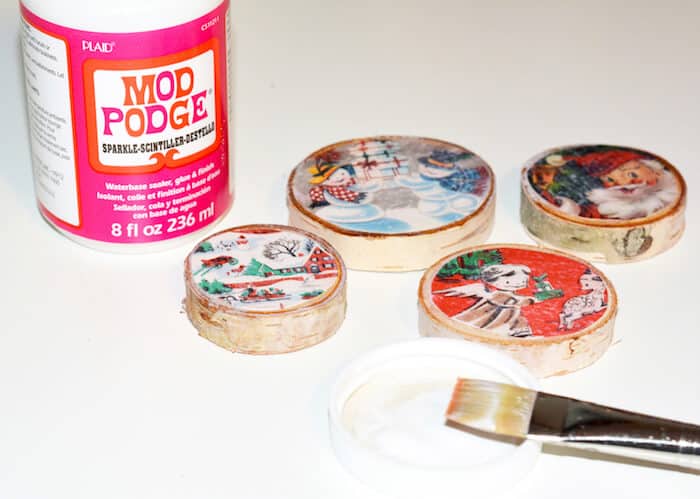 To seal the pictures and add a little holiday glitz to your Christmas card magnets, paint a layer or two of Sparkle Mod Podge on the top of each of your decoupaged wood slices. Set them aside and let them dry thoroughly.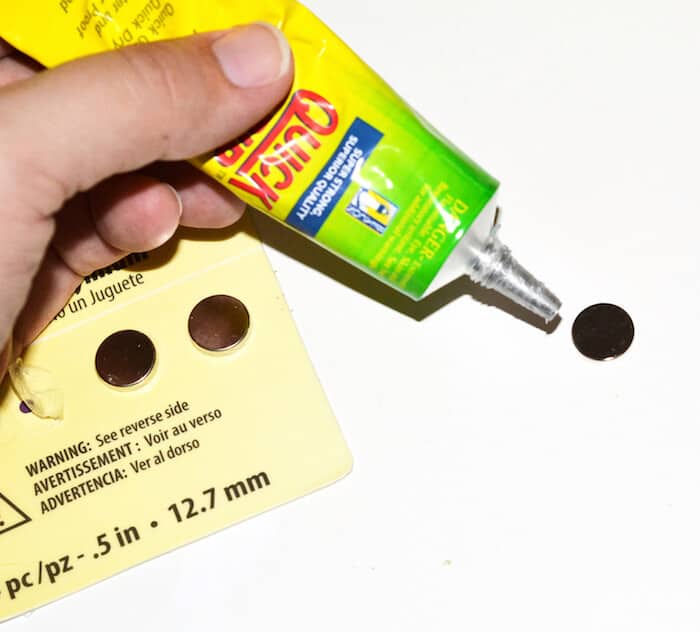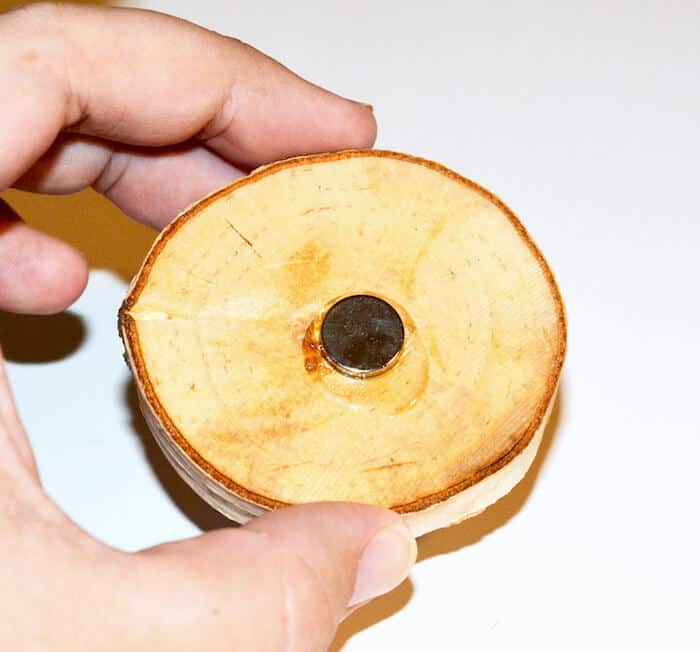 Once your wood slices are nice and dry, you are ready to finish them off by adding the magnets. Place a small dab of strong glue onto the backside of a magnet. Then lay that magnet, glue side down onto the center back of your wood slice.
Do the same with your other magnets. Let the glue dry and cure according to the package directions before you use the magnets.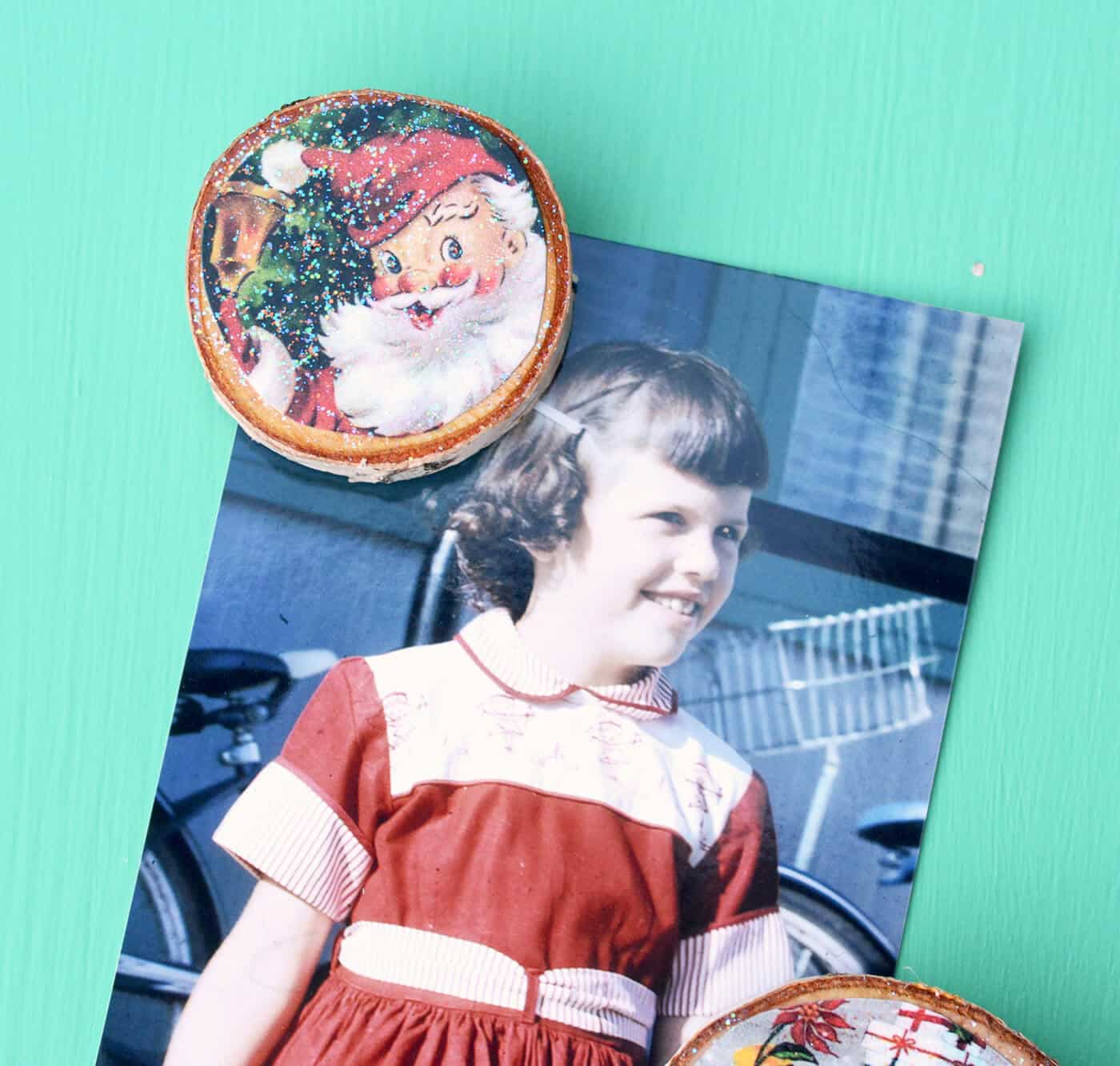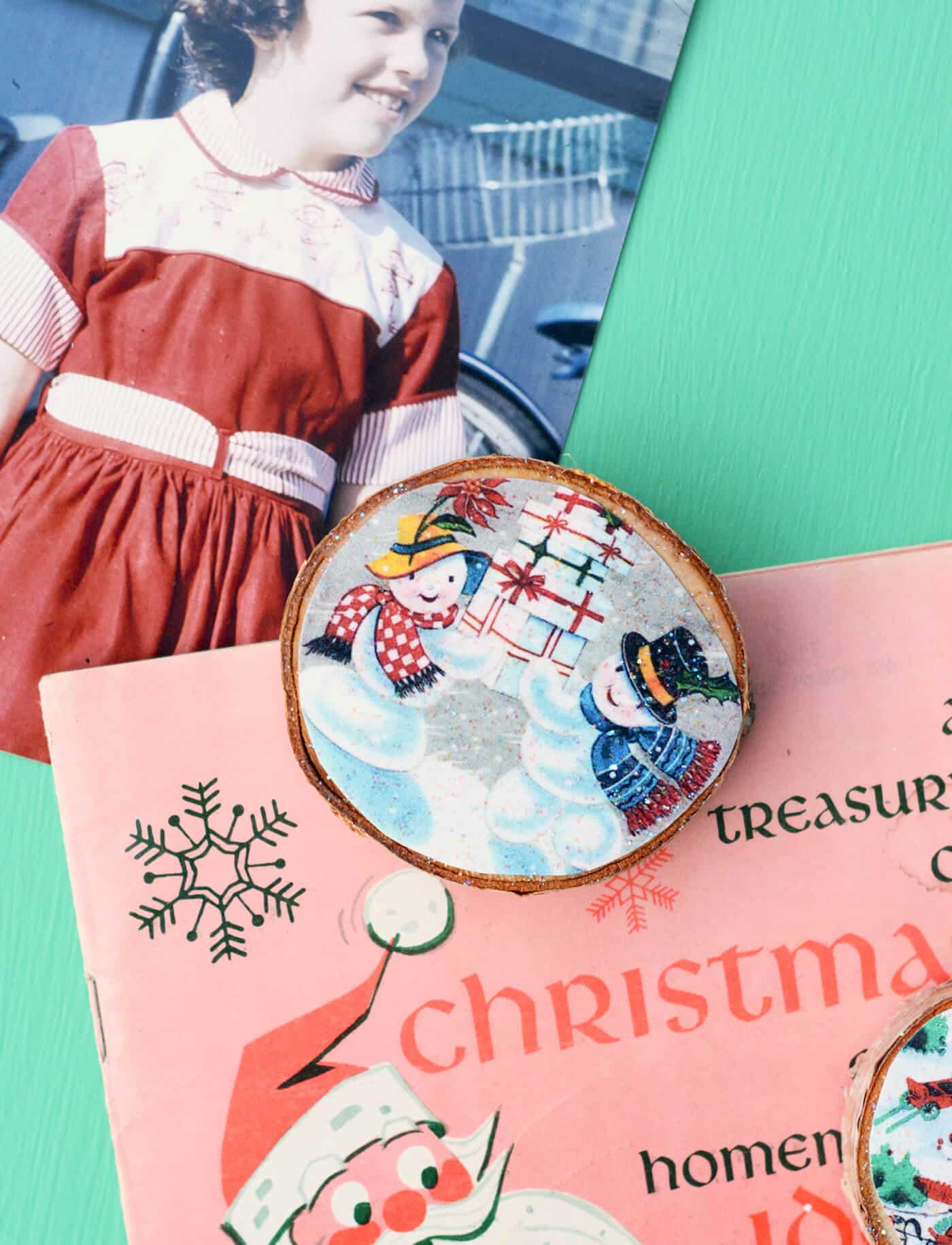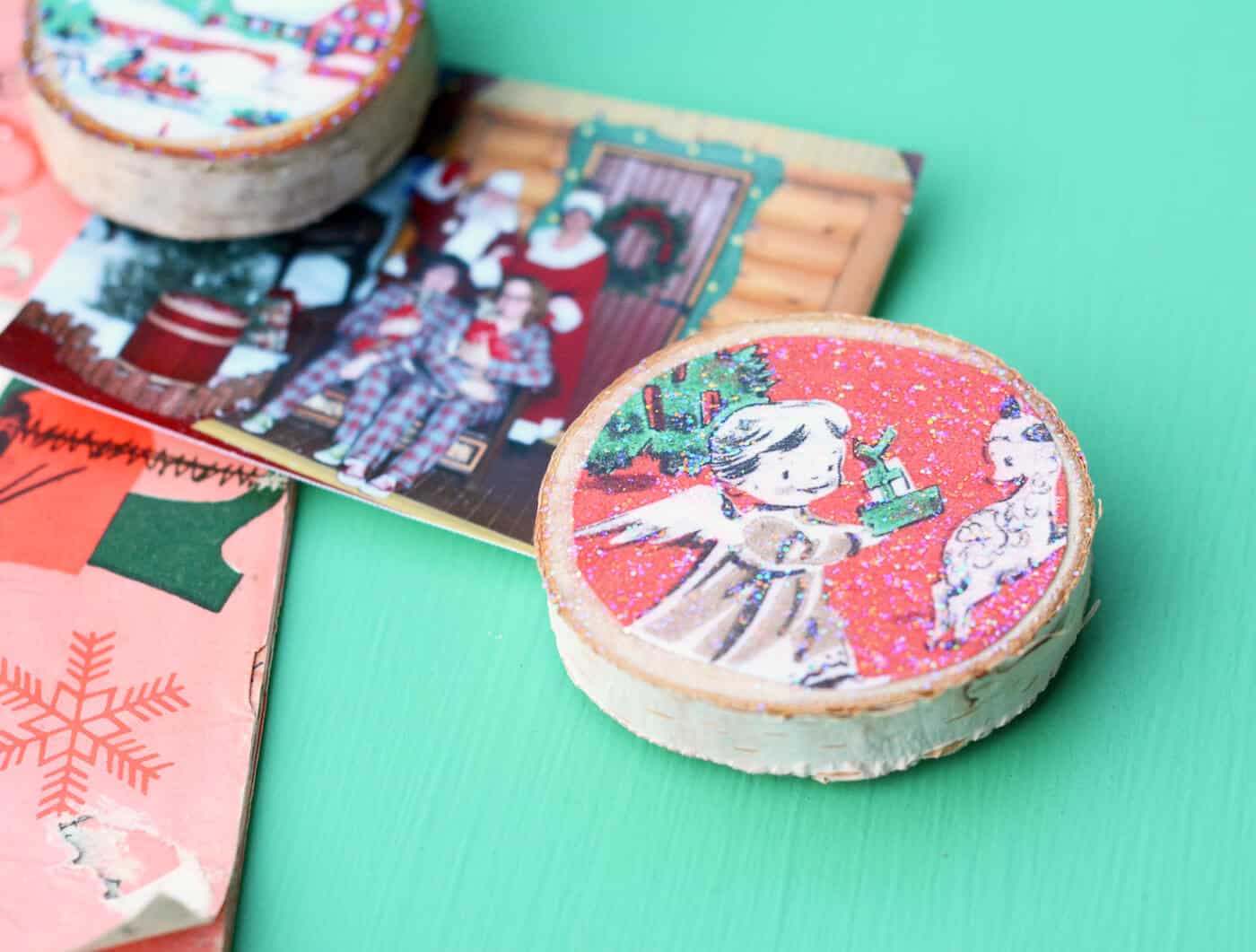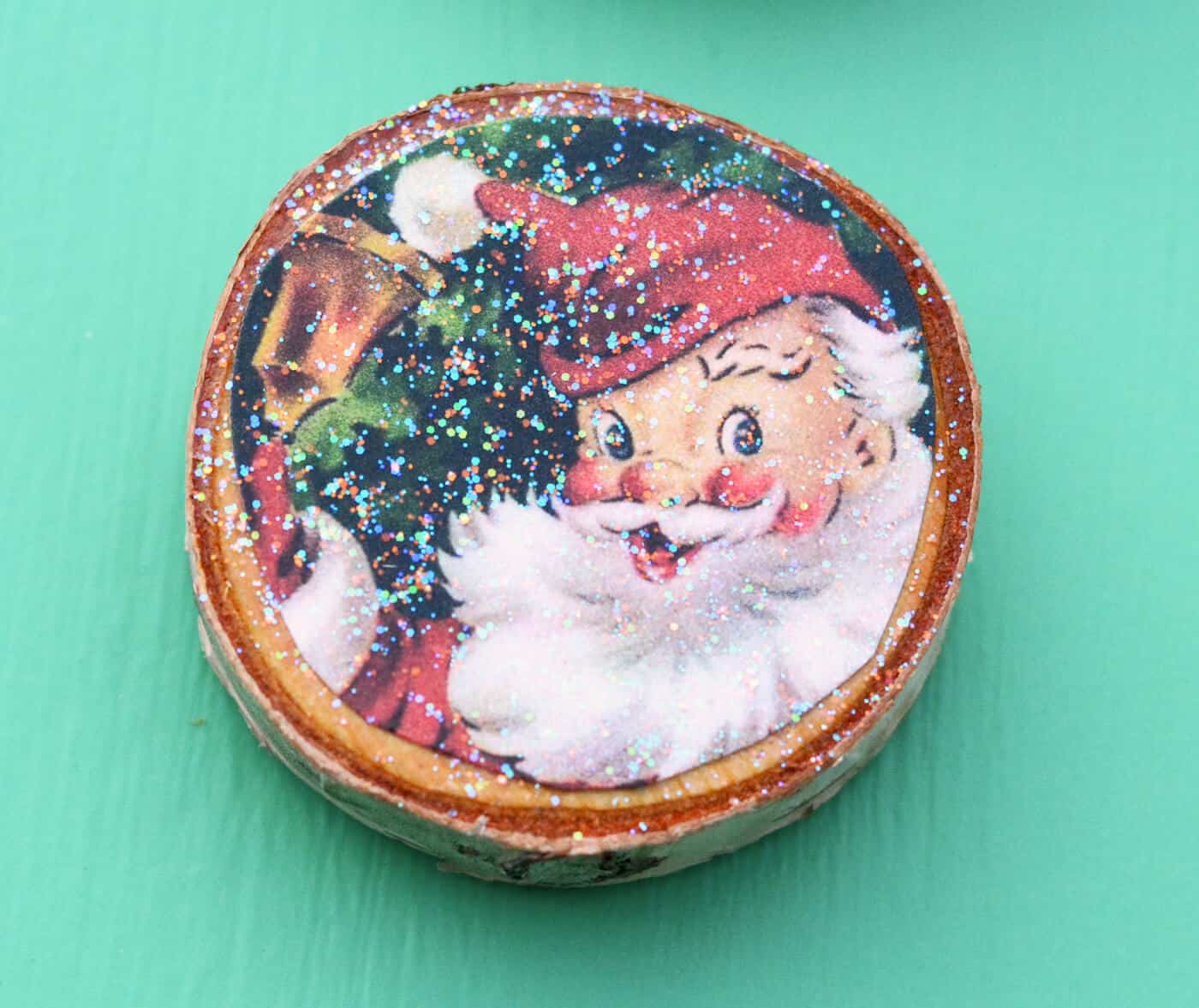 I absolutely love my little Christmas magnets! They look awesome on my fridge and add a little extra cheer to my kitchen. What I love so much about this particular DIY is that it is so darn easy, and these are fast to whip up too!
This would be a great project to do with your kids or your craft club while on Christmas break this year. You can make a whole bunch of them in well under an hour.
I hope you will add this to your holiday crafty bucket list this year! I think you will love them too!
If you all would like to see more of my work you can find me on my blog, My So Called Crafty Life, here.
For more Christmas craft inspiration, visit the following projects: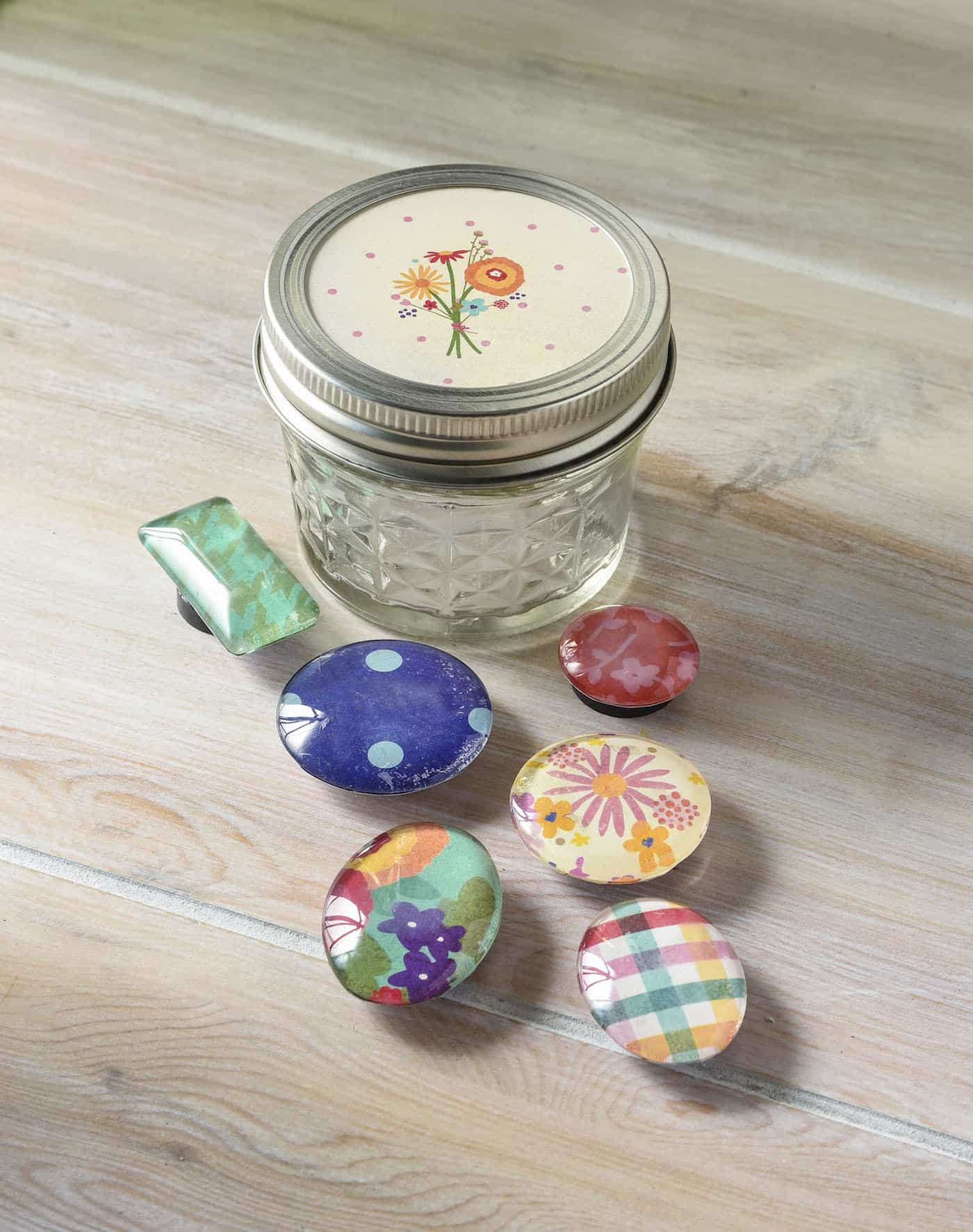 Handmade Magnets in a Mason Jar