Take a "special" piece of artwork from Dollar Tree and turn it into cheap wall art! No one will ever know it was nearly free to make.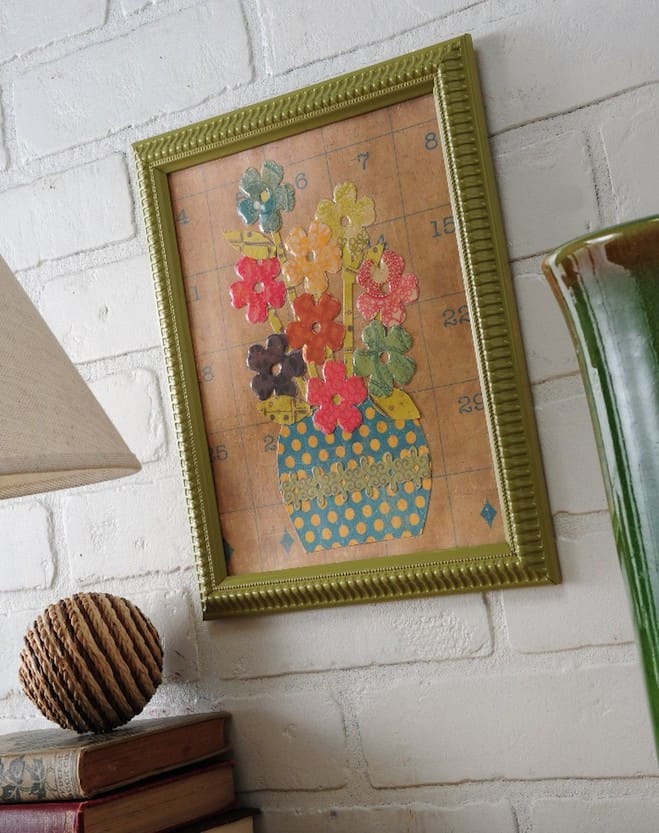 Awhile back I got the worst wall art from the dollar store. I wasn't quite sure what I was going to do with it, so I kept it in a drawer for awhile. Then I realized it was time to get busy and start making something.
So I came up with this quick-and-dirty cheap wall art. The Dimensional Magic is the secret ingredient to making this really special, as you can see from the shine in the picture.
If you are looking for a fun budget craft, this is for you. Here's how I did it.
DIY Cheap Wall Art
Gather These Supplies
Dollar store frame with cardboard backing (otherwise known as "special wall art")
Spray paint
Scrapbook paper – several sheets, colors and patterns of your choice
Paintbrush
Scissors
Die cutter or some way to make the floral shapes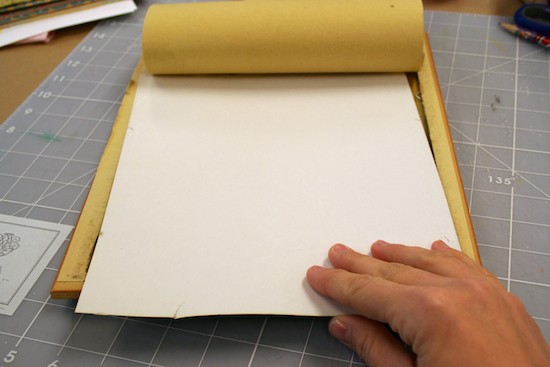 Before you get going, you should remove the "art" from the back of the frame. You might have to cut it depending on how the art is glued into the frame – if you have to cut, that is fine, just do it carefully. Set aside the art and spray paint the frame with the color of your choice. Let it dry.
Next you're going to choose a piece of scrapbook paper and Mod Podge it to the frame backer – aka, the "art." As you can see, I put a medium layer of Mod Podge down on the front of the art. I then smoothed the paper down on the top and let dry.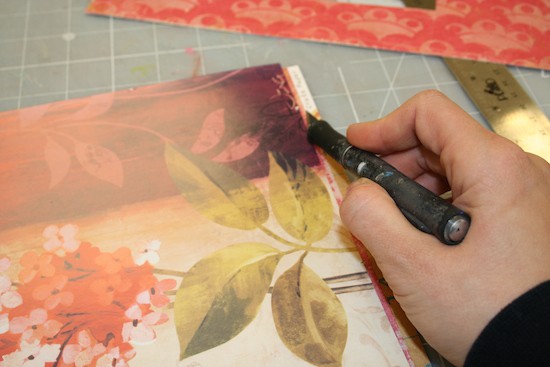 Trim around the edges with the scissors or craft knife to fit.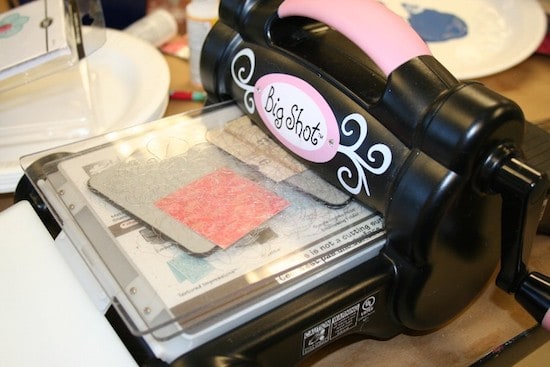 While the backer is drying, use a Sizzix Big Shot or other die cutter to create your flowers. I used several small scraps of paper in different colors.
If you don't have a die cutter, you can always use clip art for your shapes and cut around them to create the flowers.
The die cutter I used was just for the flowers themselves. I cut the flower pot, stems and leaves by hand and just eyeballed it.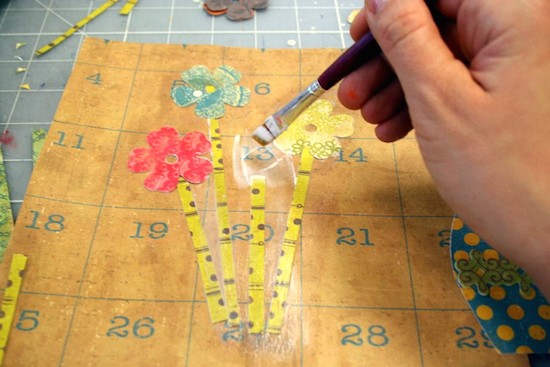 Mod Podge all the flowers, including the stems and leaves, to the backer paper. Let it dry for 15 – 20 minutes and then add the pot. Give the entire thing a coat of Mod Podge and then let it dry again.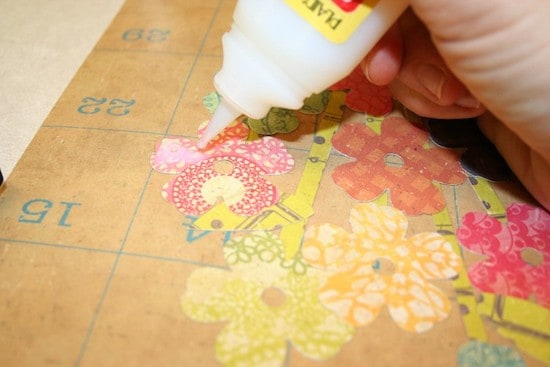 Add Dimensional Magic on the top of each flower. Work quickly and carefully. Let this dry for 24 hours, but NOT under a fan. Drying Dimensional Magic under a fan will cause it to crack.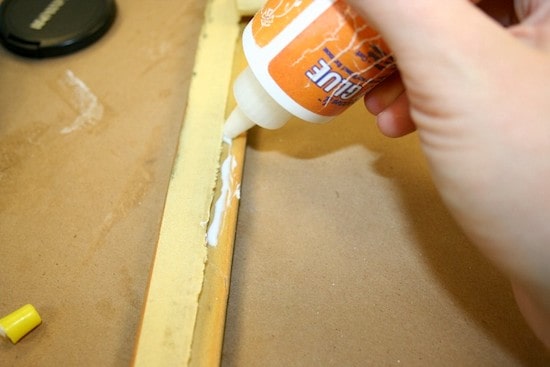 Add craft glue to the finished frame to glue in the backer paper.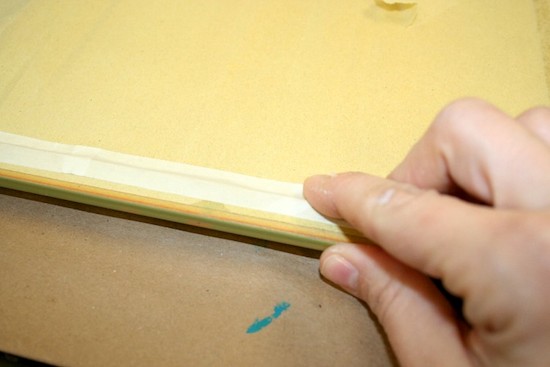 Hold down to secure until it's dry enough all the way around. Let it dry for 24 hours and then hang.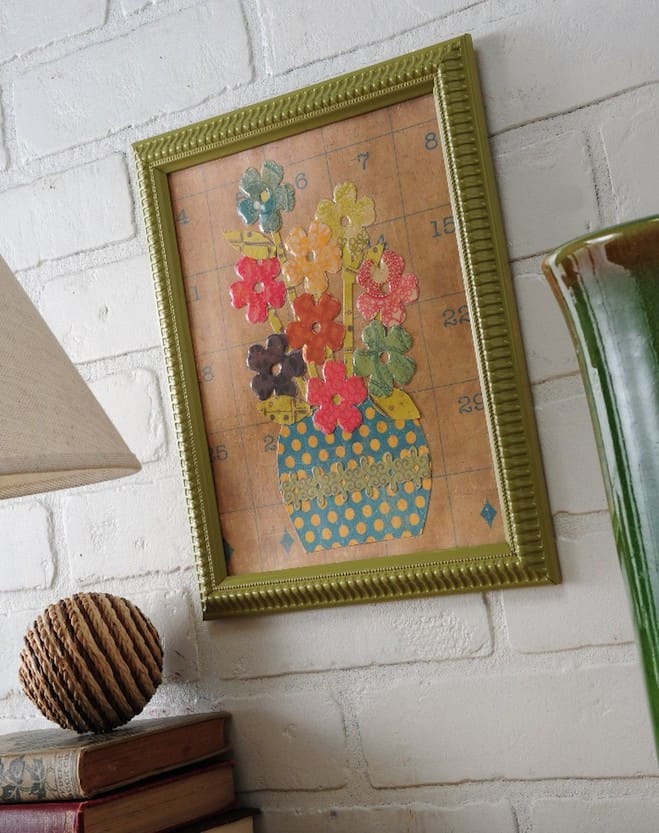 What a delightful little picture, don't you think? How fun (and budget friendly) would it be to do a series of these, with slightly different designs? Next time.
Until then, I'm happy with my easy and quick wall art. The Dimensional Magic adds just the right "kapow" to my cheap wall art that I needed to make it really stand out!
---
Want to see some additional wall art ideas? We've got a ton on the blog! Check out our 20 ways to Mod Podge a canvas . . . plus here are some additional projects I think you'll enjoy: