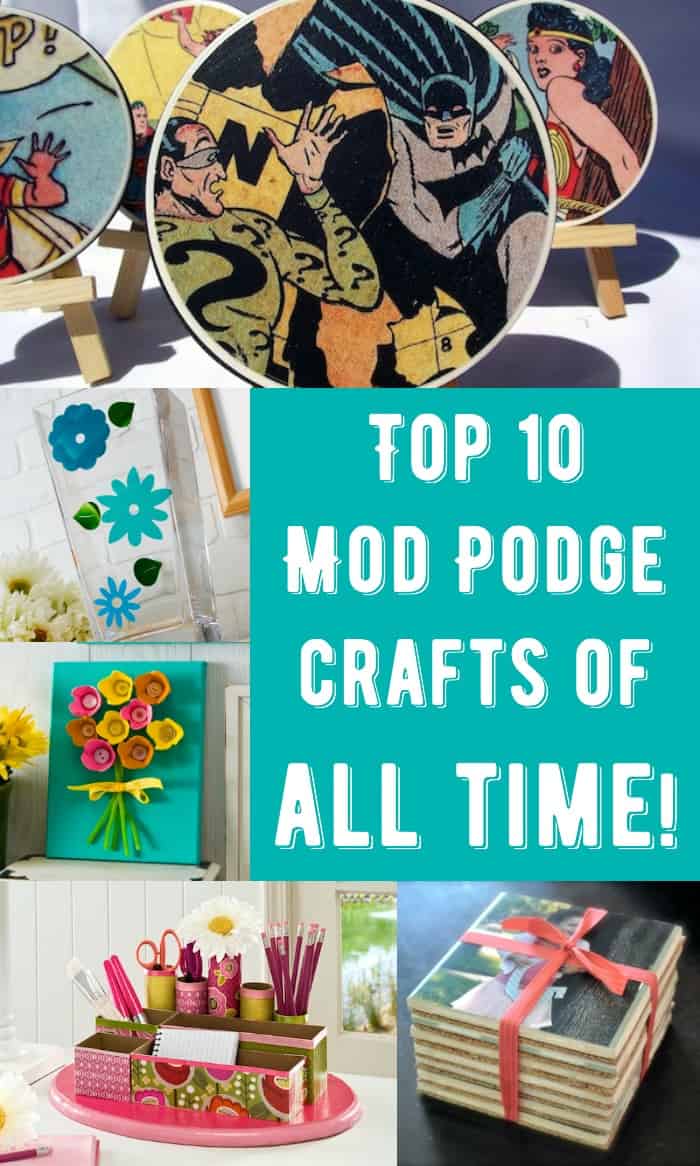 I've been running this blog for over eight years now. Can you believe it? Over eight years of Mod Podge crafts for your viewing pleasure . . . and my crafting pleasure as well. If you're new to the site or even a long time reader, you might be wondering what the top decoupage crafts of all time are. I'm excited to share that list with you today! I'm counting down the top projects (by views) from the past starting with #10. I can't wait to hear which ones are your favorites.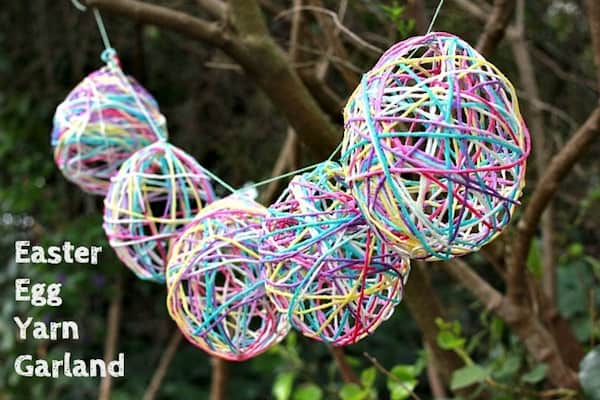 This Easter egg garland has been pinned 100,000 times! It might be Easter related, but you can use the same technique to make a general party garland. Pin it here.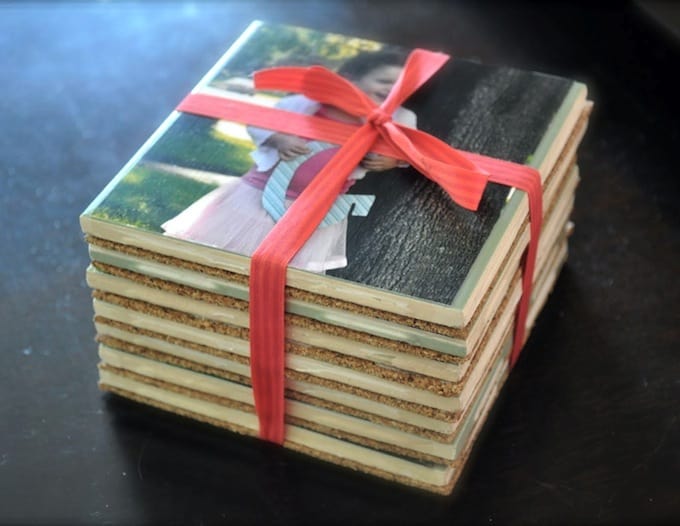 Everyone loves Mod Podge coasters. These were made using photos as a gift for grandpa – so cute! Pin them here.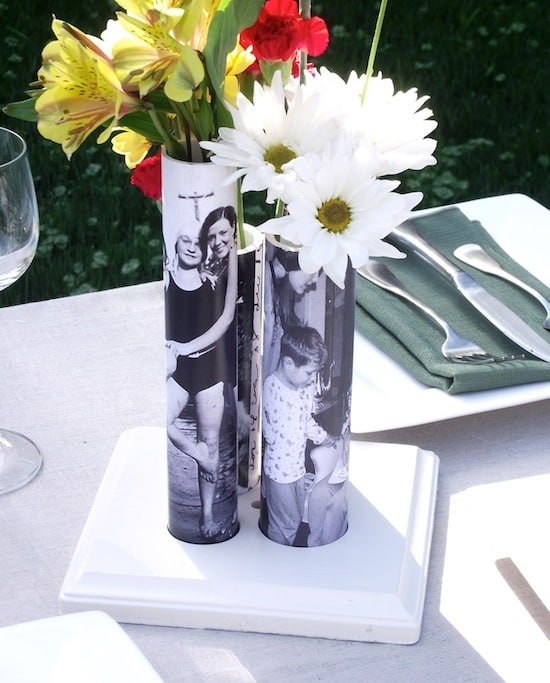 Yes, you can make a vase out of a PVC pipe. Isn't this cool? David made it for Mother's Day – you can adapt it for any occasion. Pin it here.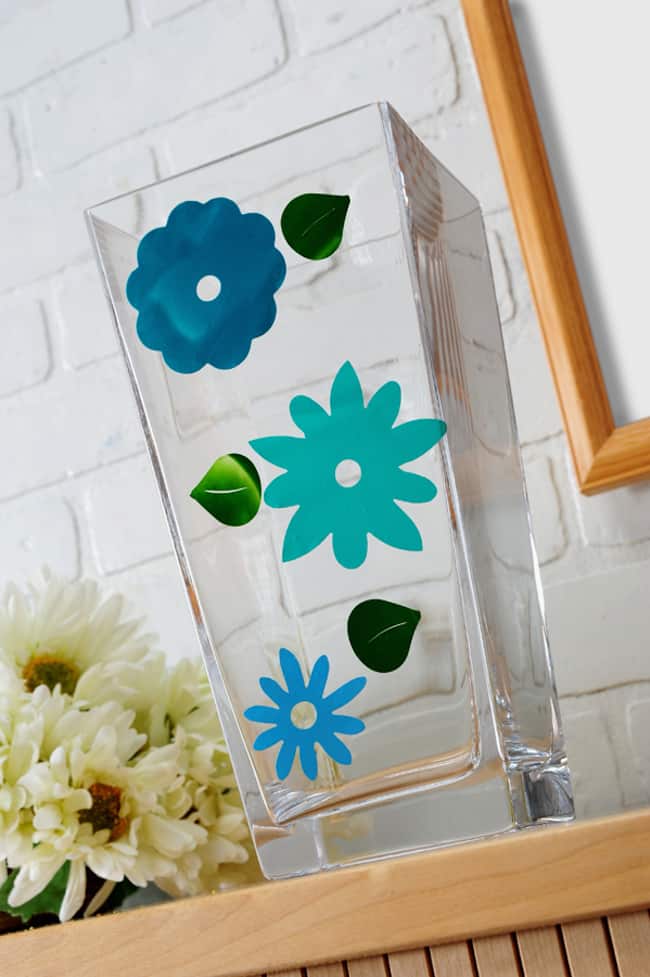 Mod Podge is not just for decoupage! You can use it to make glass clings as well. This is a fun one for adults or kids. Pin it here.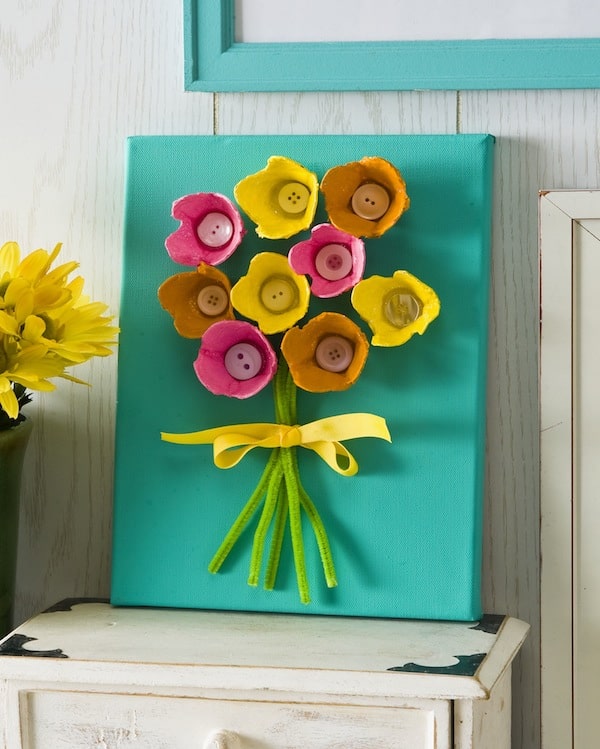 This egg carton art is another one that's been pinned a lot – 130,000 times! Pull those egg cartons out of the recycle bin and get the kids crafting! Pin it here.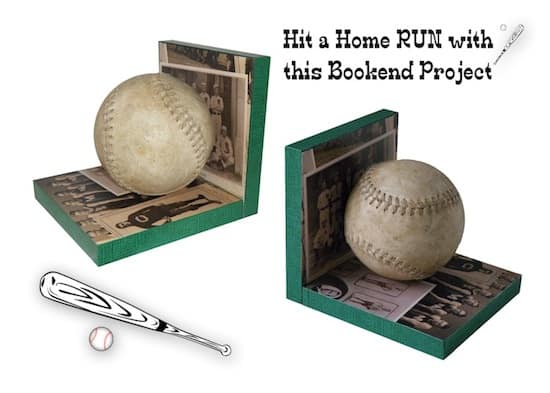 These baseball bookends are perfect for a kids' room, a man cave, or a gift for Father's Day. Pin them here.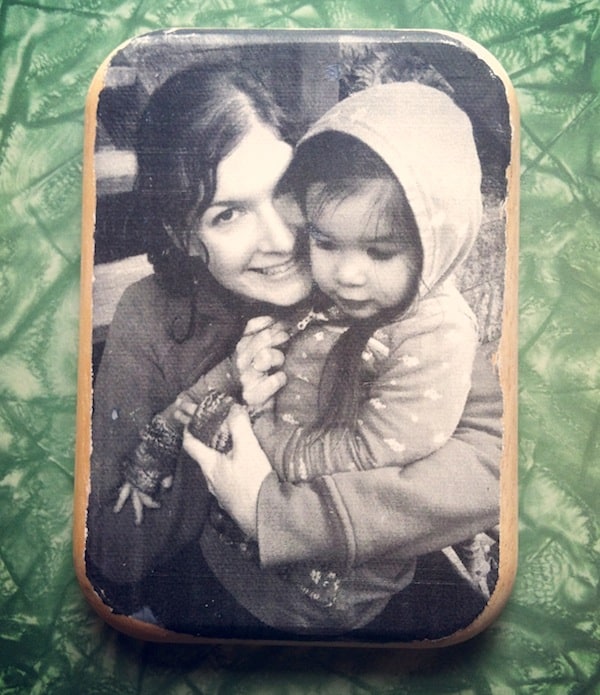 Looking for a cool photo transfer project? This photo transfer to a wood block is just the project for you! Photo transfers are my favorite. Pin it here.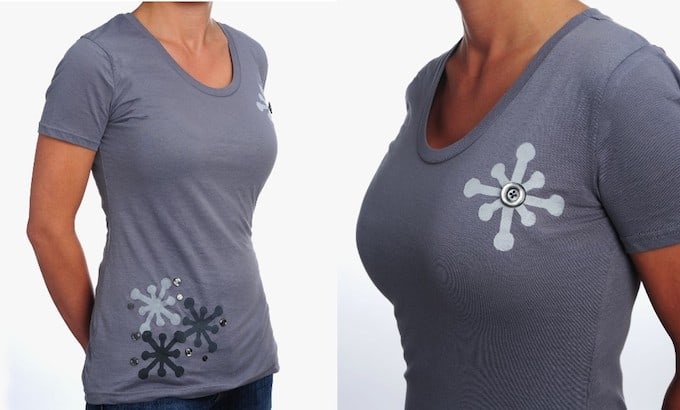 Have you ever screenprinted with Mod Podge? It's really easy and fun. I did this tutorial almost seven years ago – wow! It's still one of my favorites. Pin it here.
Are you ready to get organized? Do it with this recycled craft organizer – that I made from cereal boxes and toilet paper tubes! Customize with the colors of your choice. Pin it here.
Are you ready for the #1 Mod Podge craft of all time??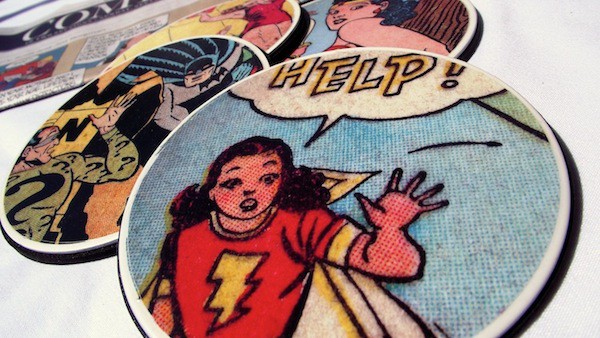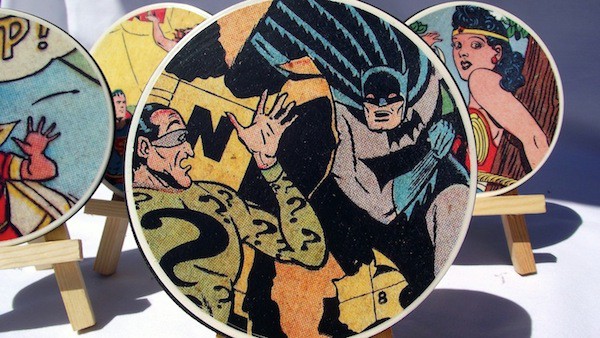 It's comic book coasters! And because David is a super genius, he made them using outlet covers! Everyone loves comic book projects, and I hope you do too. Pin them here.
Now that you've viewed the top 10 Mod Podge crafts above, I'd love for you to check out all the rest of the crafts we have on the site. See them HERE! Happy Mod Podging . . .