Are you curious about the Mod Podge formulas? Do you want to learn what each one does, how to use them, and get sample crafts? You'll want to bookmark this amazing post!
Also, scroll to the bottom of this post to watch a short video about the formulas.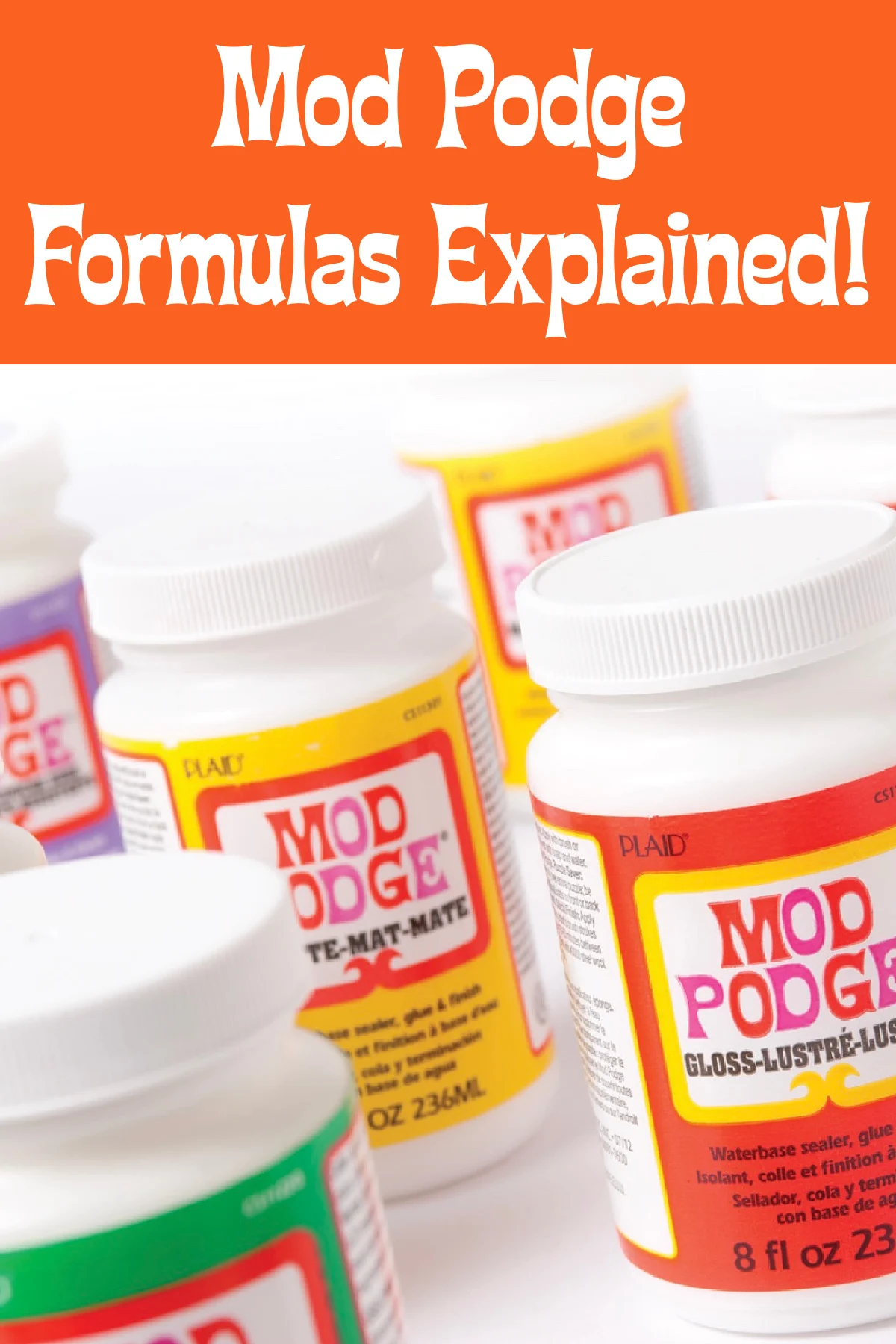 So quite awhile ago, I wrote a Mod Podge formula guide. I also wrote a post on learning to Mod Podge with an FAQ. While both of those posts were a labor of love, I still don't think they were enough to quench the knowledge thirst of you serious Mod Podgers.
And I get it . . . because while those posts are actioned pack with tons of information, they don't include a lot of detailed information on each formula.
This is because if I wrote a post and included a lengthy description with FAQs and project samples . . . . it would be WAAYY too long! So long that it would be difficult to find your formula of interest just by scrolling, and you wouldn't want to read it.
Which Mod Podge to Use
I decided to break out each into its own post – completely dedicated to EACH formula and just that formula! Instead of having to sift through information, you can learn exactly what you want about your Mod Podge formula of interest simply by clicking through the link below.
Two things:
I'll be adding a new formula each week to the linky below, until it's complete with all formulas. So bookmark and come back if you don't see your formula yet!
As questions are asked in the comments, I'll be updating the posts with answers and more information. My goal is to make each post a complete reference for you.
Are you ready to learn? Click on the bottle image below to learn more! They are in alphabetical order for your reference.
Learn everything about the Mod Podge decoupage formulas - what they do and how to use them. Click your favorite formula below!
---
Are you interested in seeing a quick video about the formulas? The video in this post has useful information about the eight original Mod Podge formulas – you'll want to check it out!