Use this recipe to make salt dough ornaments that double as personalized gift tags – both kids and adults will love this EASY craft.
Skills Required: Beginner. You'll make salt dough according to the recipe, cut your shapes, and then bake it. Then you'll paint and Mod Podge the resulting ornaments. Anyone can do this project without prior experience.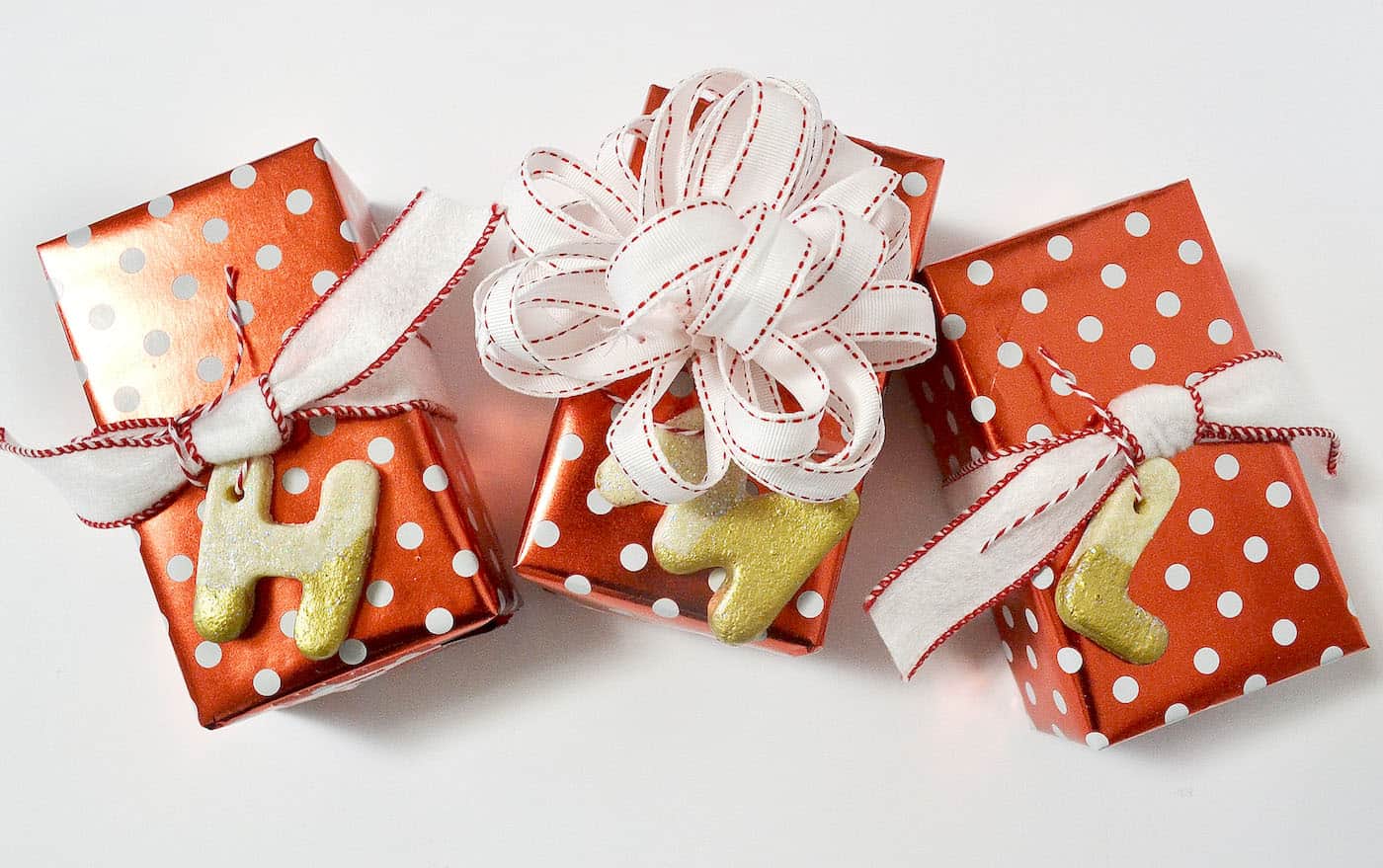 I have a confession to make: I LOVE wrapping gifts. Presentation may not be everything, but it's worth a lot in my book. When I can add a unique, handmade, and thoughtful topper to my gifts, I'm definitely going to take the time to do so.
These initial salt dough ornaments, sealed with my new favorite Mod Podge (Sparkle!), are perfect for adding a personalized touch of fun to your gift wrap!
DIY Salt Dough Ornaments
Gather These Supplies
2 cups flour
1 cup salt
3/4-1 cup water
Initial cookie cutters
Paint for dipping (if desired)
Twine or ribbon for hanging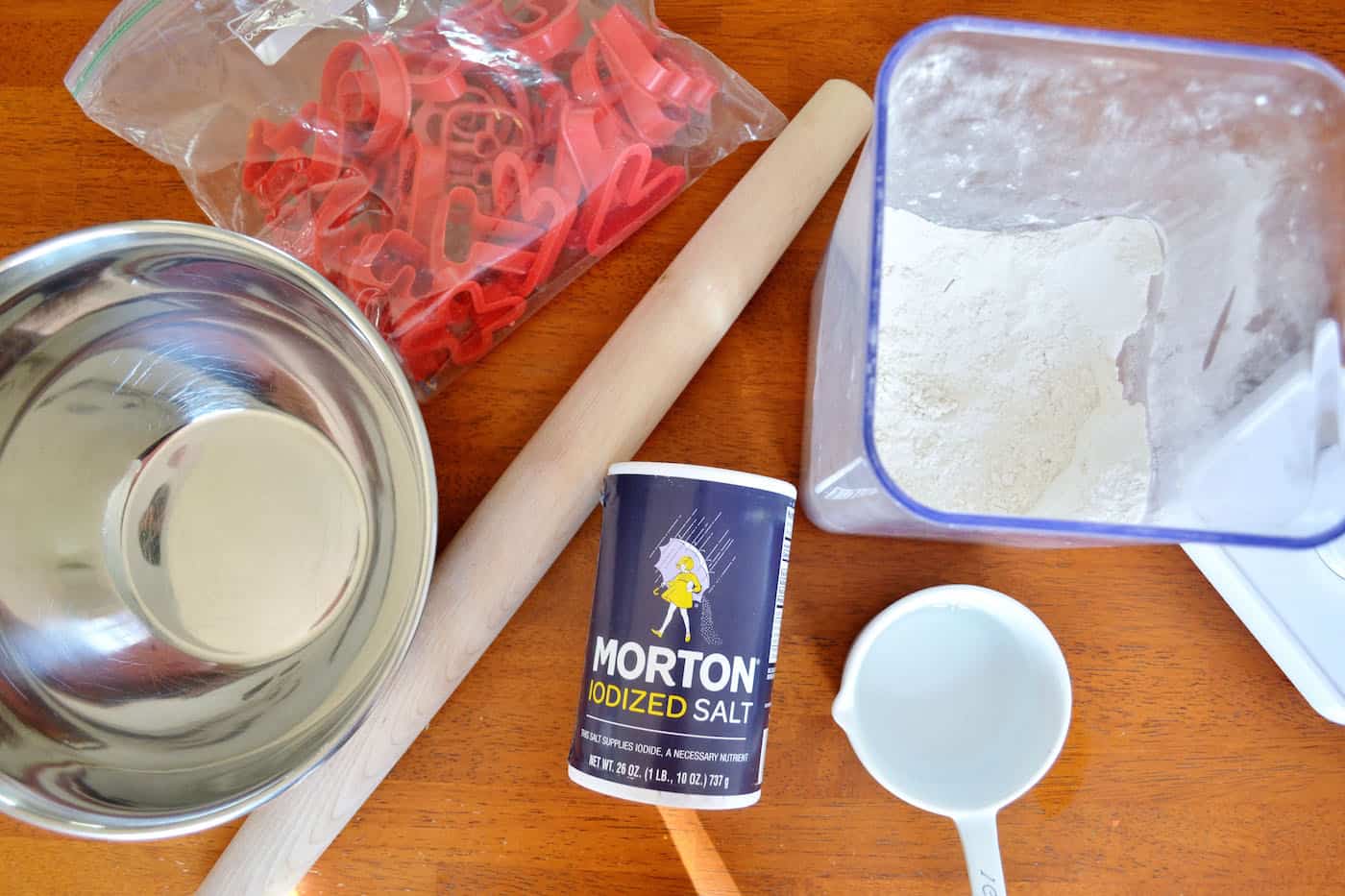 Step 1: Make your dough by mixing your flour, salt and water. If your dough is too dry, add a bit more water, if it's too wet, just add more flour . . . salt dough is very forgiving; it's hard to mess it up!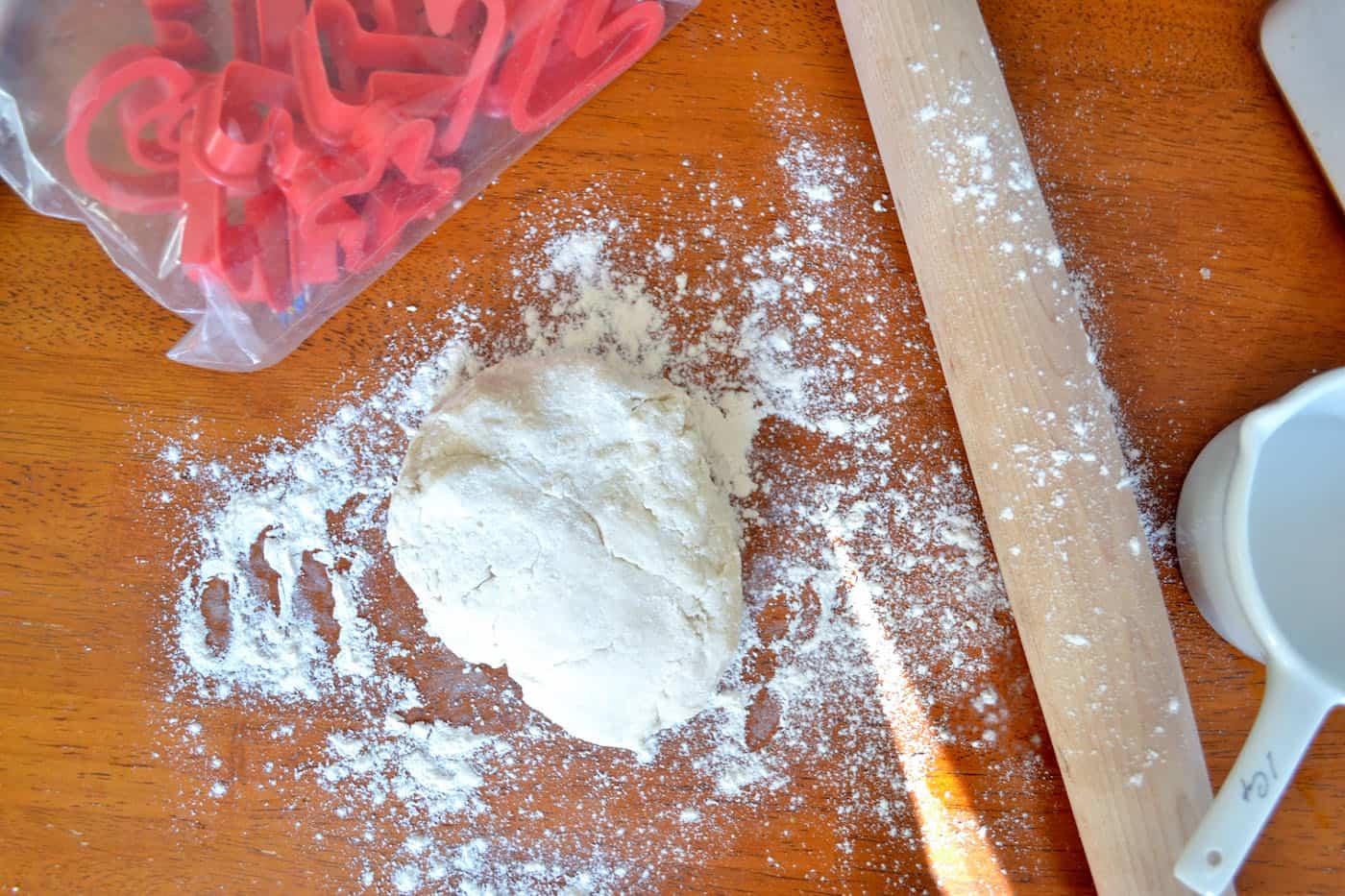 Step 2: Roll out your dough and cut out your initials. Place on a sheet pan lined with parchment paper.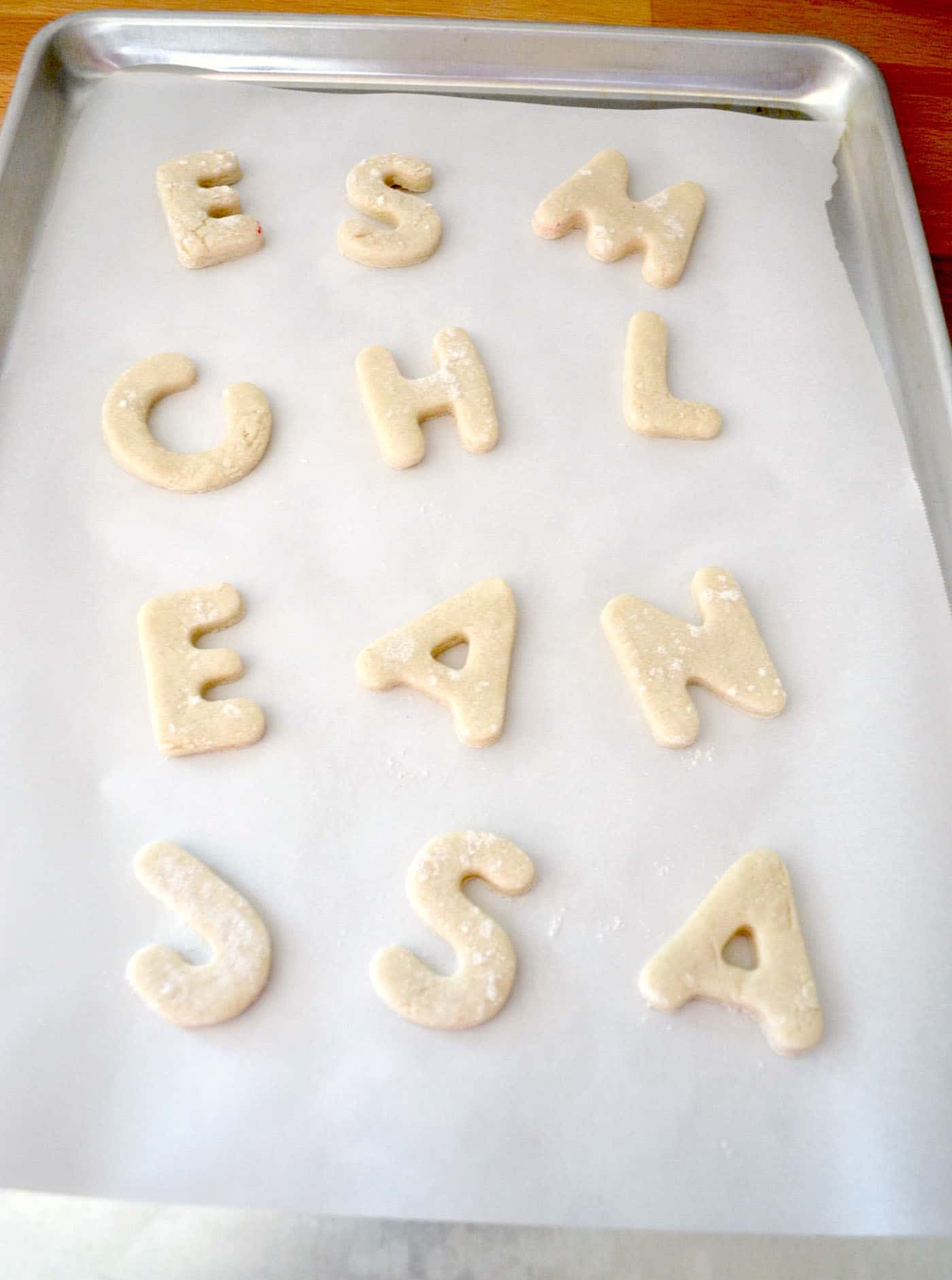 Step 3: Use the end of a skewer to poke a hole at the top of each initial for hanging. Bake at 250 degrees for 2-3 hours. Let cool.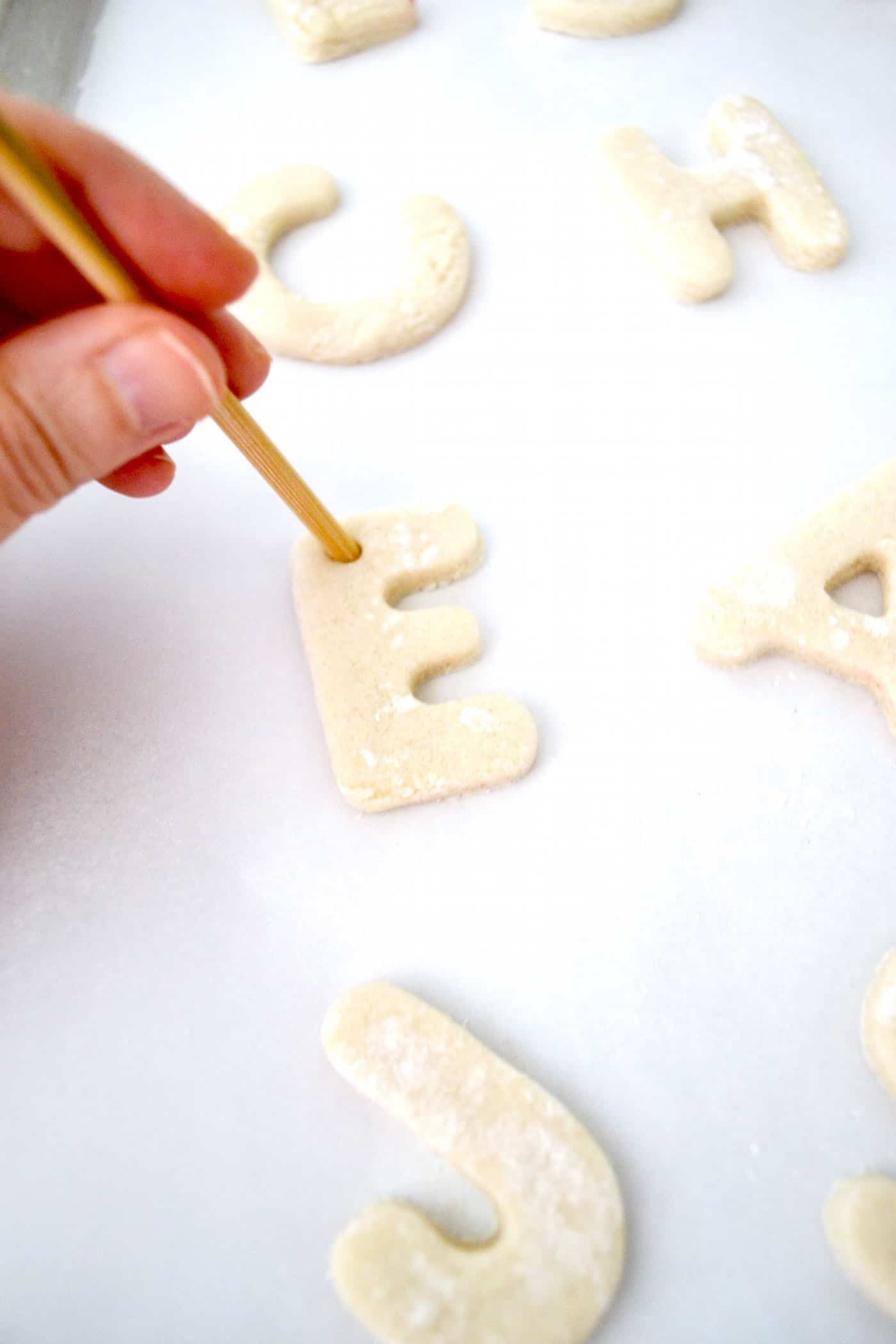 Step 4: I decided to dip my ornaments in gold paint (which I added to a cup and mixed with about a tablespoon of water to thin), but you can decorate your ornaments with glitter, craft paint, or anything else your heart desires. Dip your initials, and let dry on parchment paper.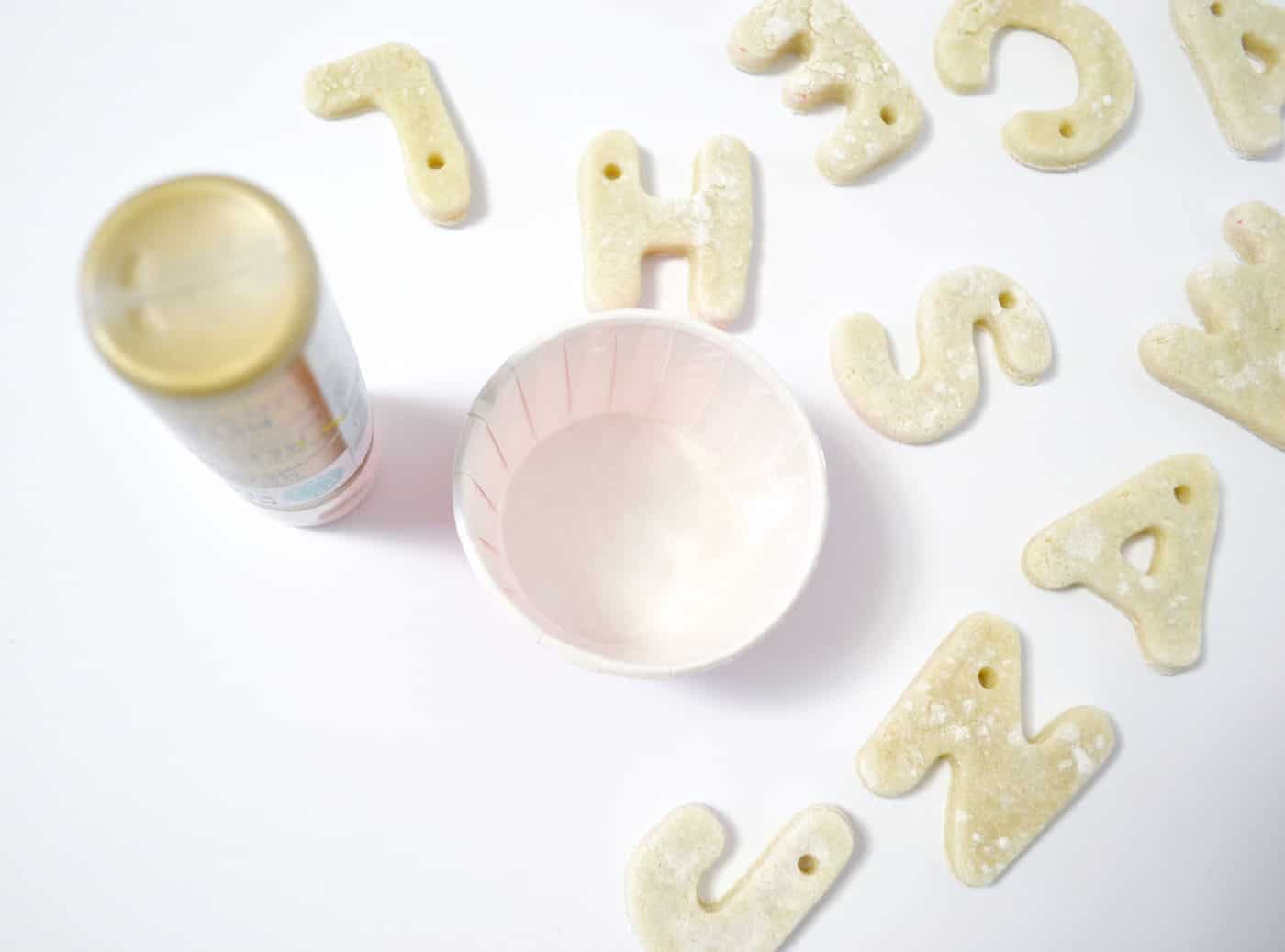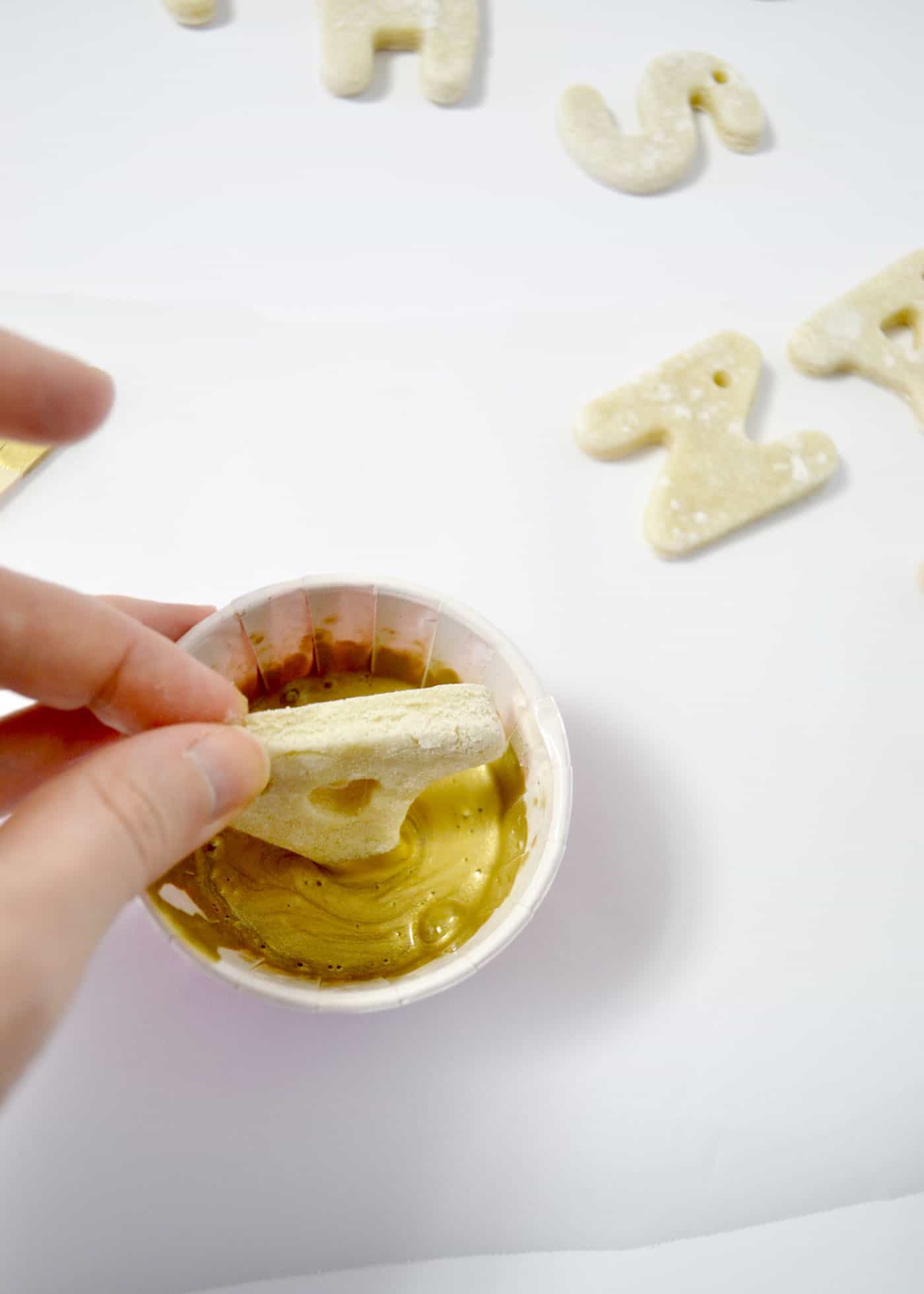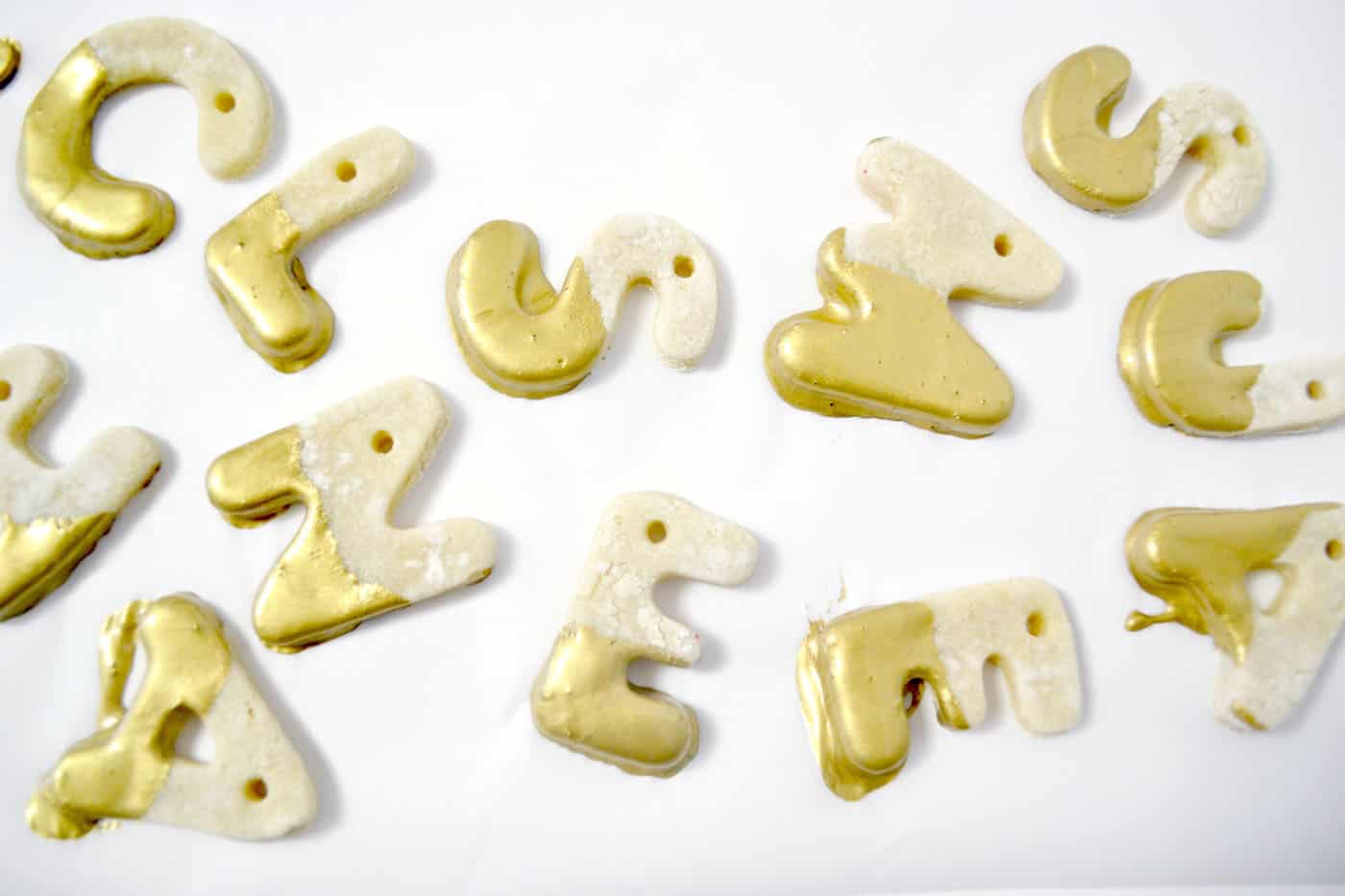 Step 5: Once dry, add a coat (or more) of Mod Podge Sparkle to help seal the ornaments and give them a bit of shimmer.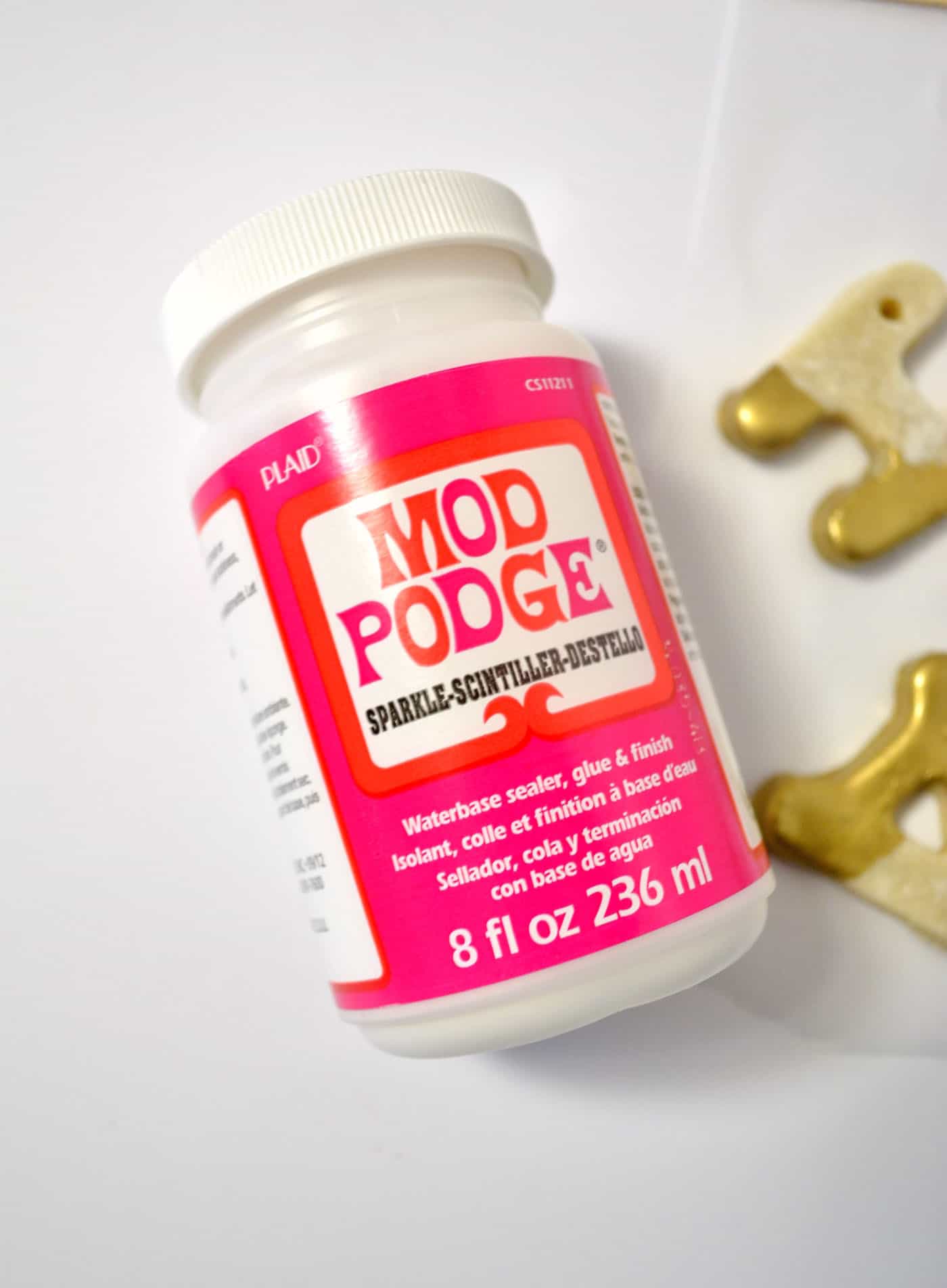 It's as simple as that! These are so fun and easy to make, and it's a great kids' craft, as well!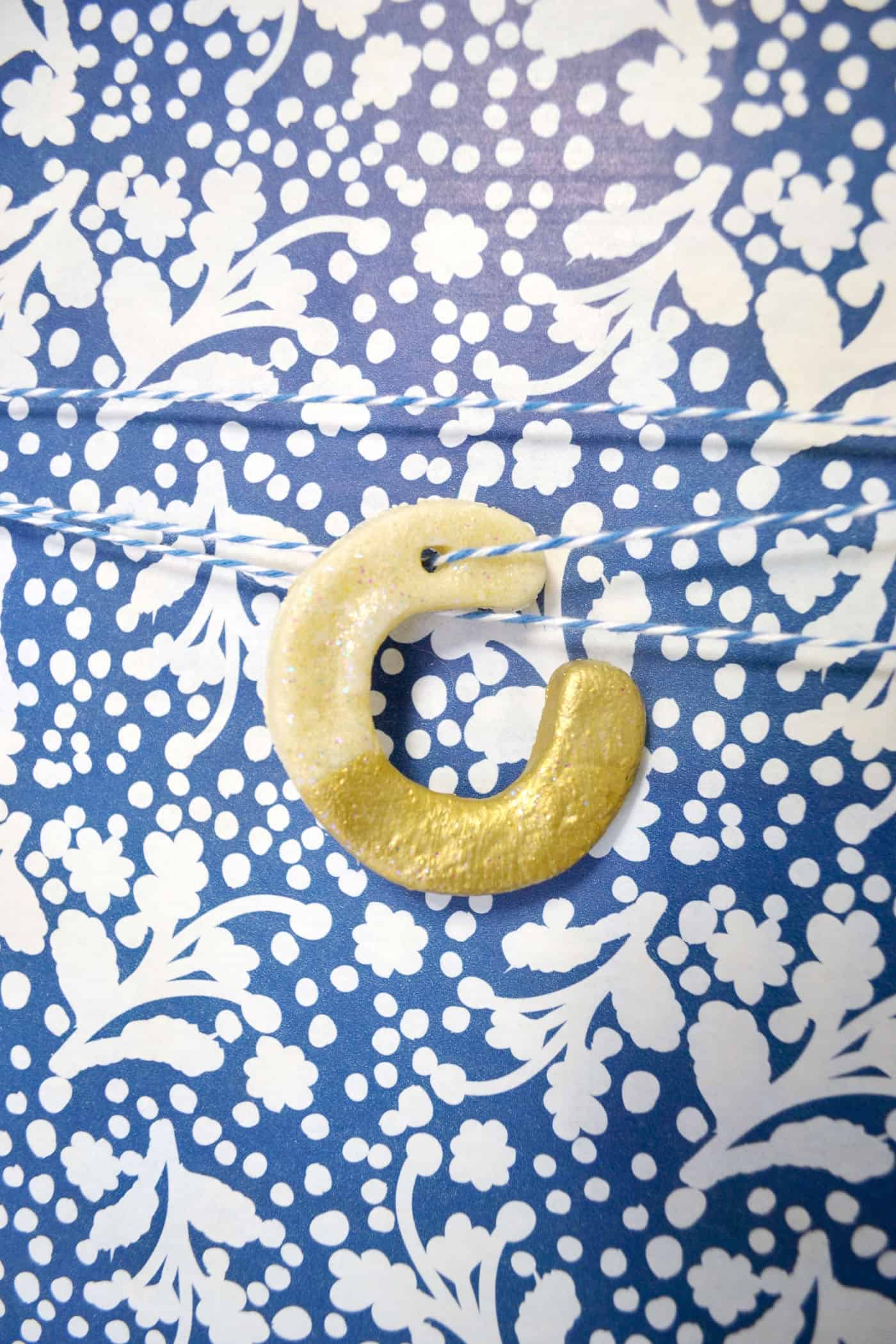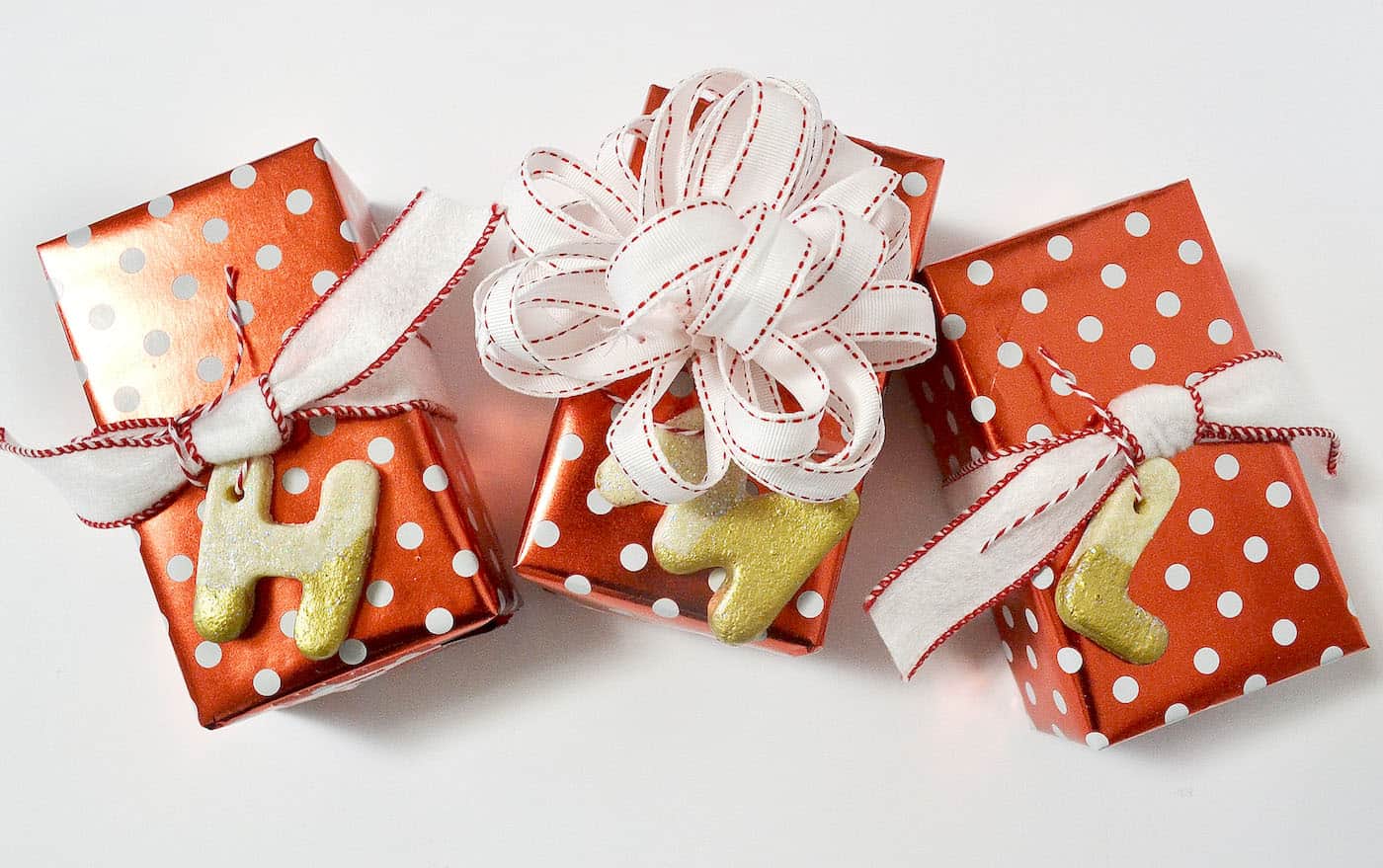 Thank you so much for letting me share my salt dough ornaments with you all today! You can find lots of other tutorials and inspiration on my blog.
And if you are interested in making some additional gift tags with salt dough, get inspired by these faux cookie gift tags. You can cut any shape into the center that you like: