Make your own rustic glitter ornament using twine and Mod Podge! This is so easy – you'll want a whole tree of these. So pretty!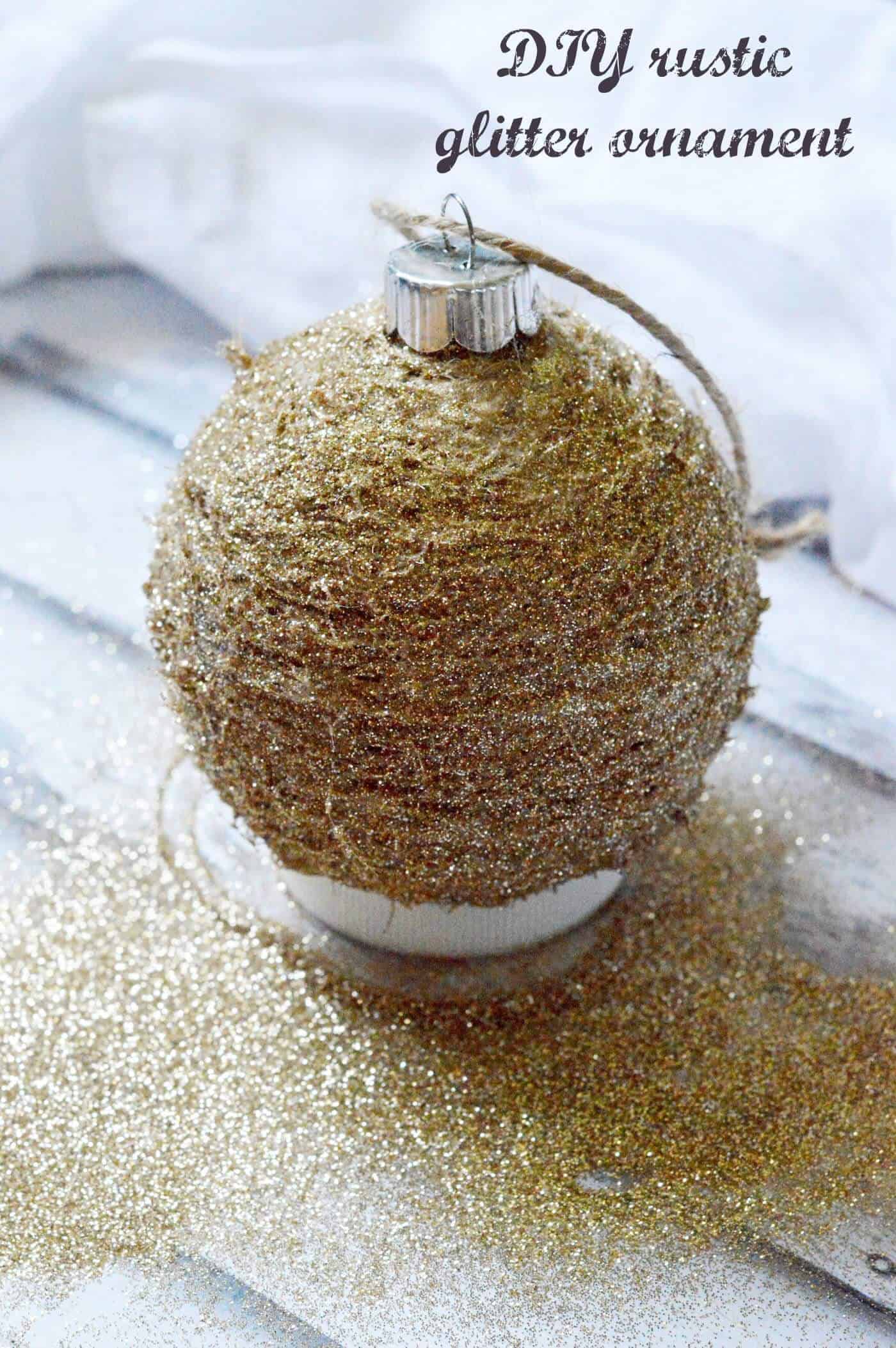 When it comes to Christmas – glitter rules. At least in my book. I don't break it out much except for the holidays, but when I break it out . . . I don't come to play. "Go glitter or go home," my friends! And that's exactly what I did with this DIY rustic glitter ornament!
I'm part of a fun blog hop this year called "31 days of handmade Christmas ornaments." This is my sparkly contribution!
My glitter ornament is so easy to make you won't be able to stop; you'll have to make more than one. Use different colors of twine, different colors of glitter. The possibilities are endless.
Rustic Christmas Ornament
Gather These Supplies
Directions: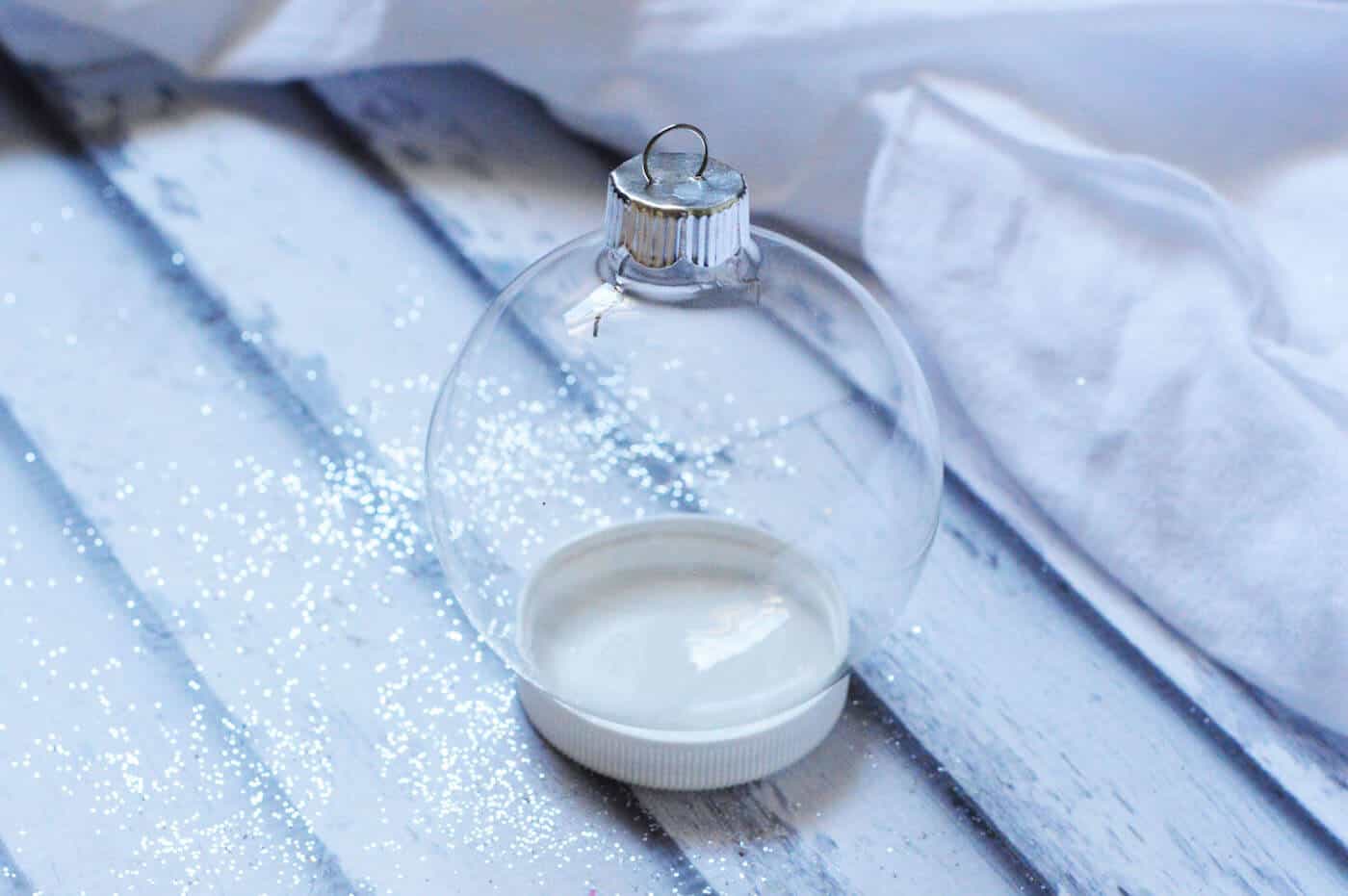 Have your glue gun heated and ready. Clean the surface of your glass ornament if necessary.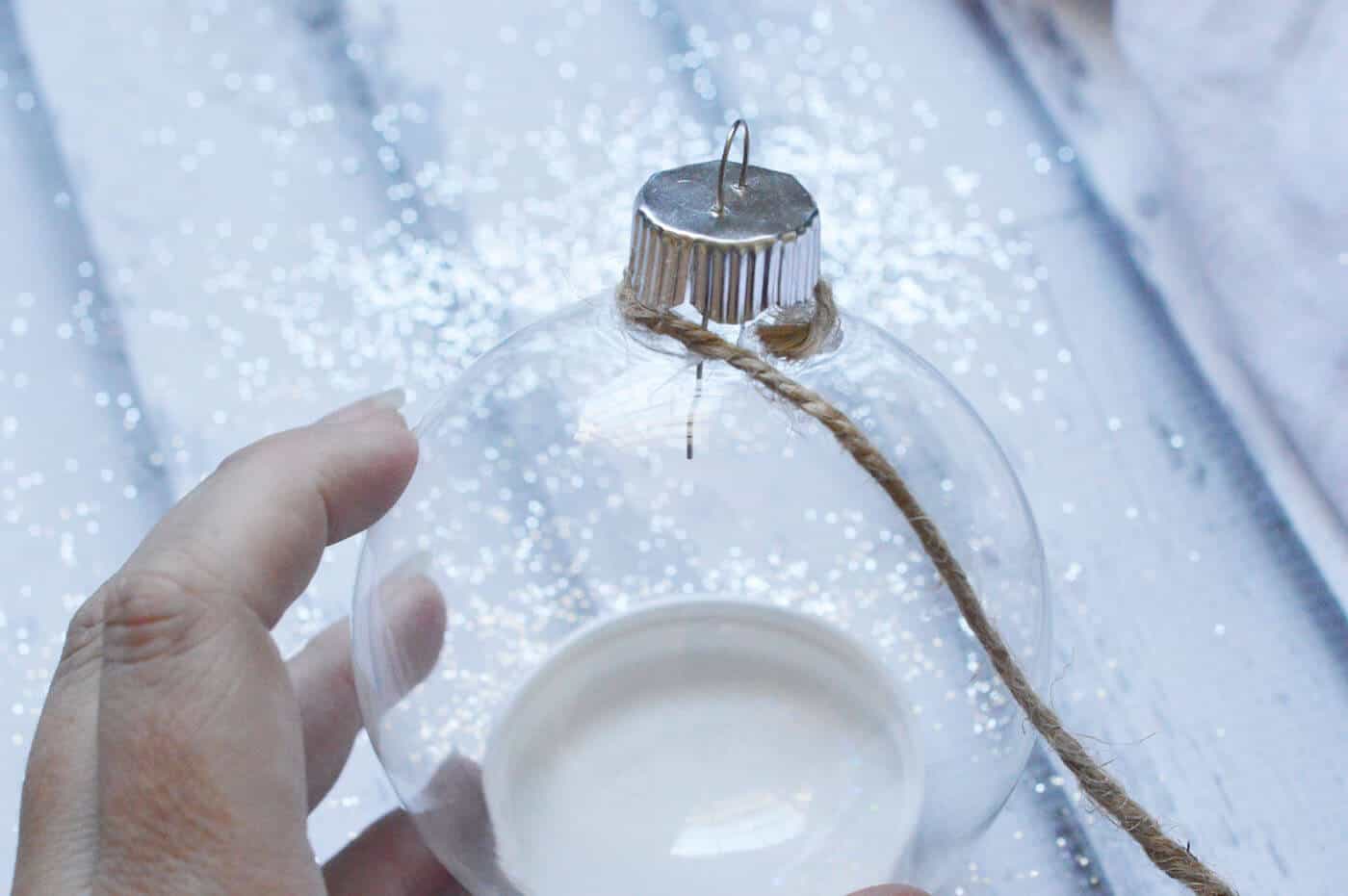 Begin by putting a small line of hot glue around the very top of the ornament and then immediately laying your twine flat on top of the glue.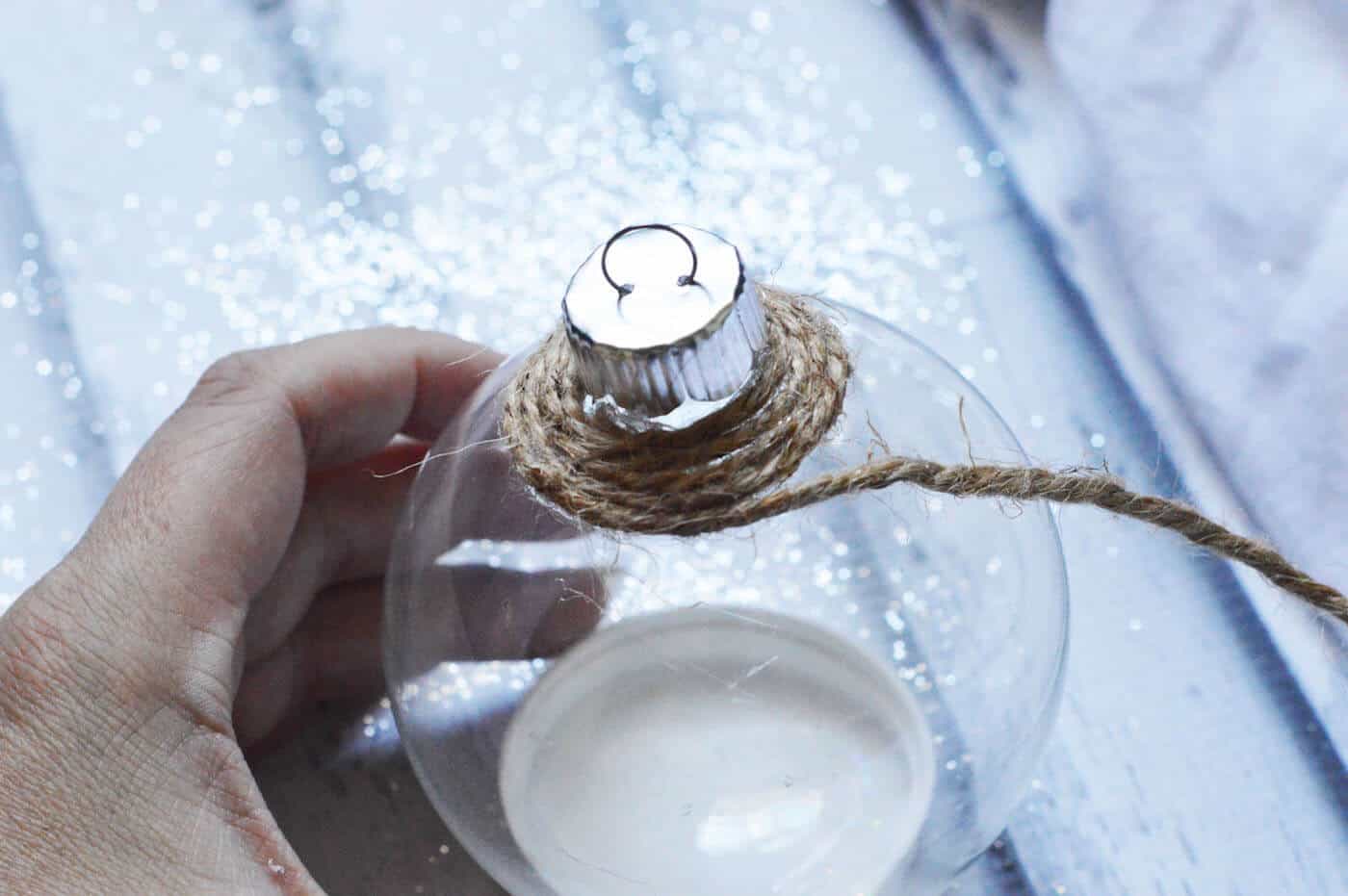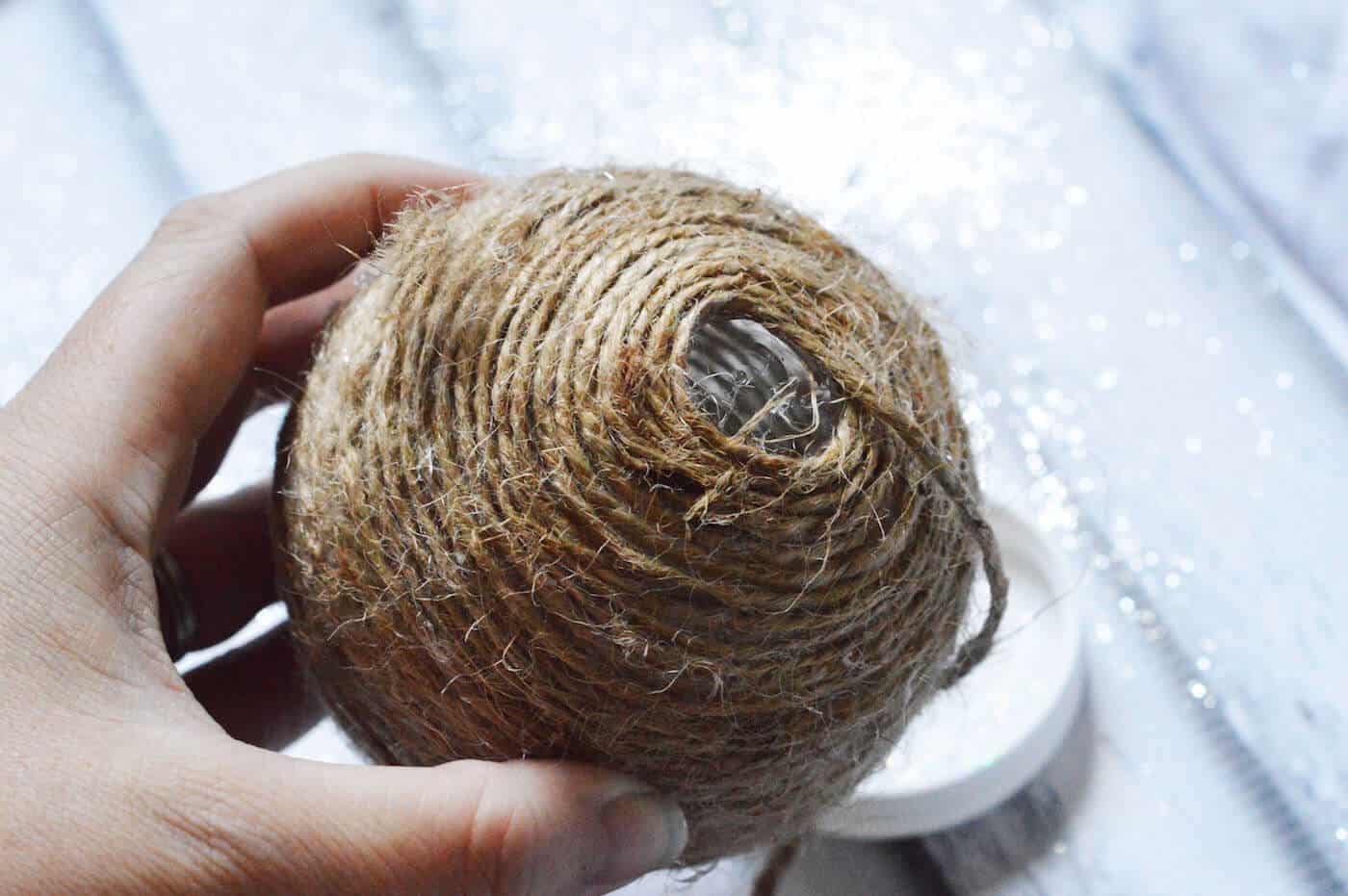 Simply repeat this over and over again until the ornament is covered. (Line of glue, press the twine down on top of it, repeat). It doesn't take that long. Do it while watching your favorite reality show!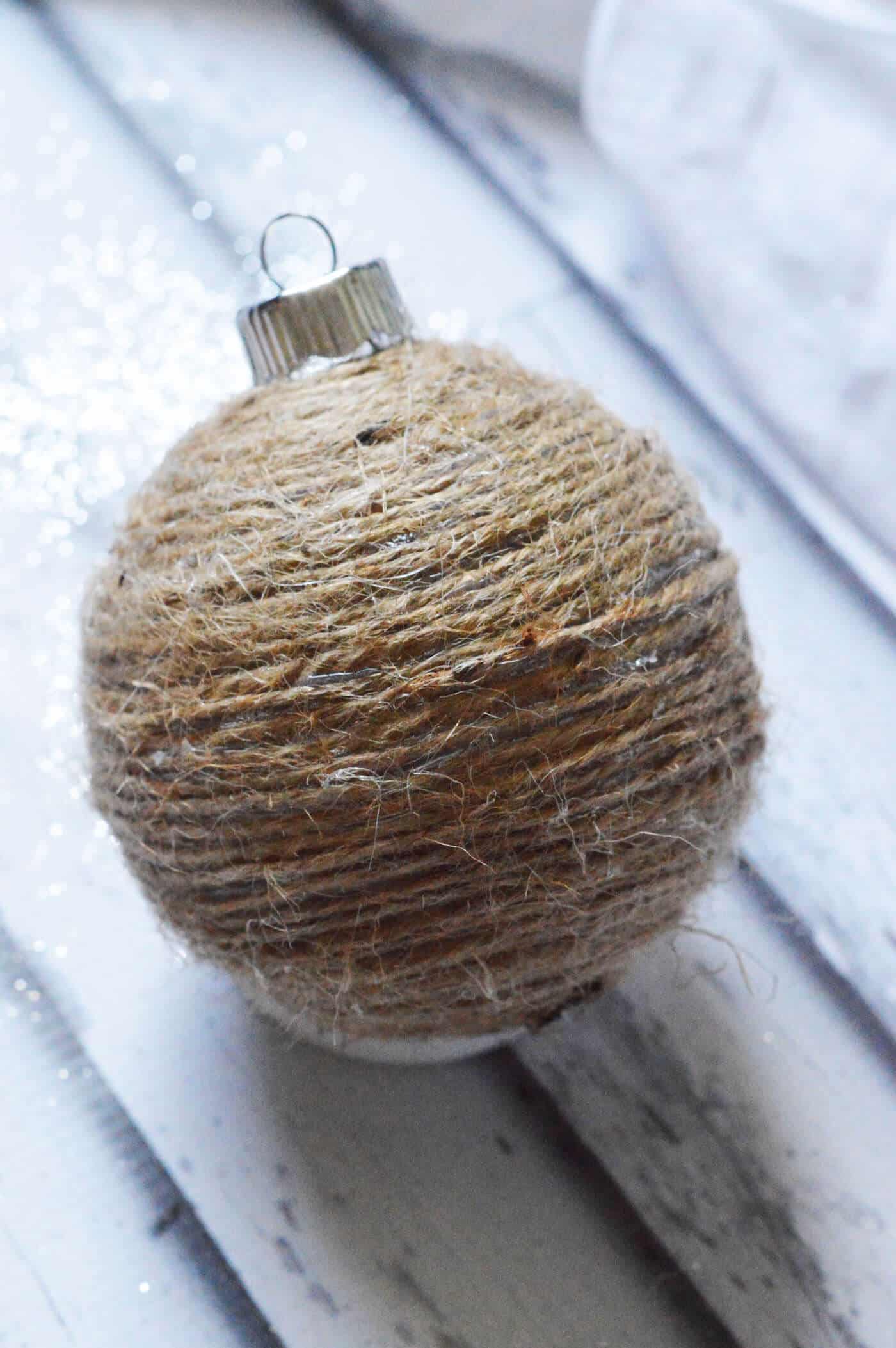 Once your ornament is covered in twine, you can choose to leave it this way as a rustic look or do the glitter version. Of course I recommend the glittered version. With Mod Podge!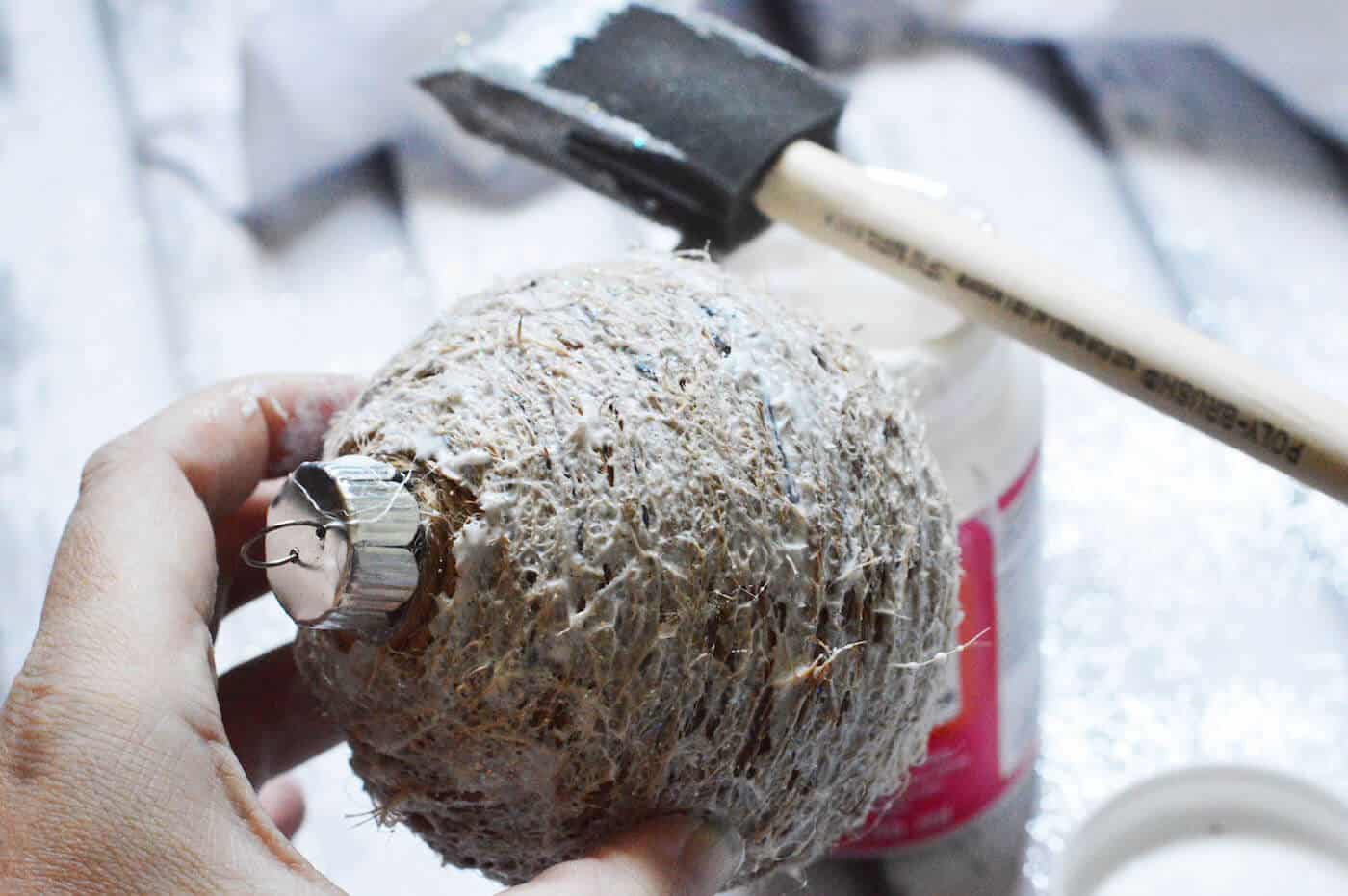 To add glitter: cover twine in Mod Podge using a foam paint brush. Now . . . I'll give you two more options. You can use Sparkle Mod Podge and leave it. OR you can use Mod Podge and then add glitter on top!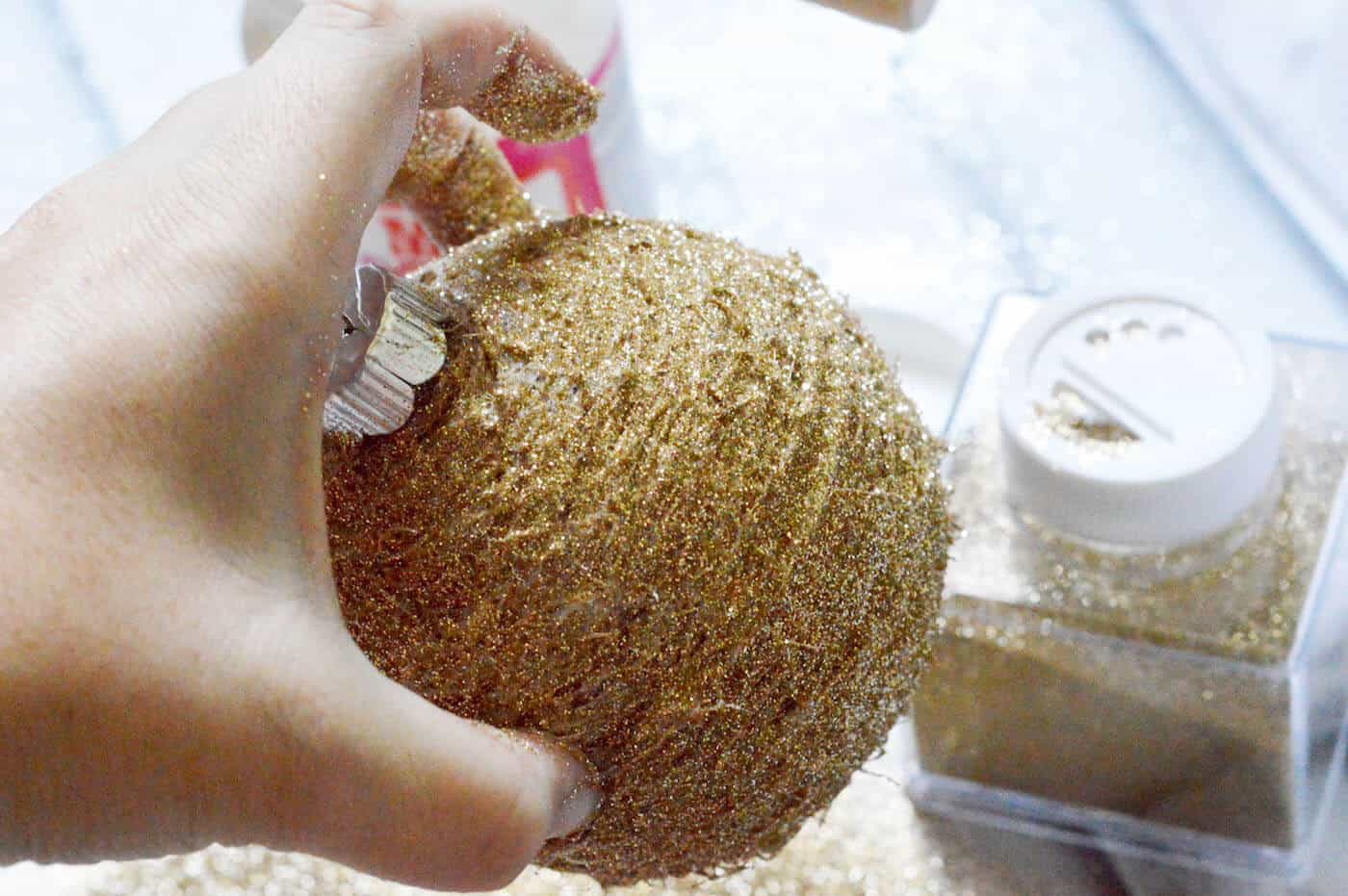 Pour the glitter over the ornament until the desired coverage is reached. Be sure to pour it over a bowl or something similar to catch all the excess glitter.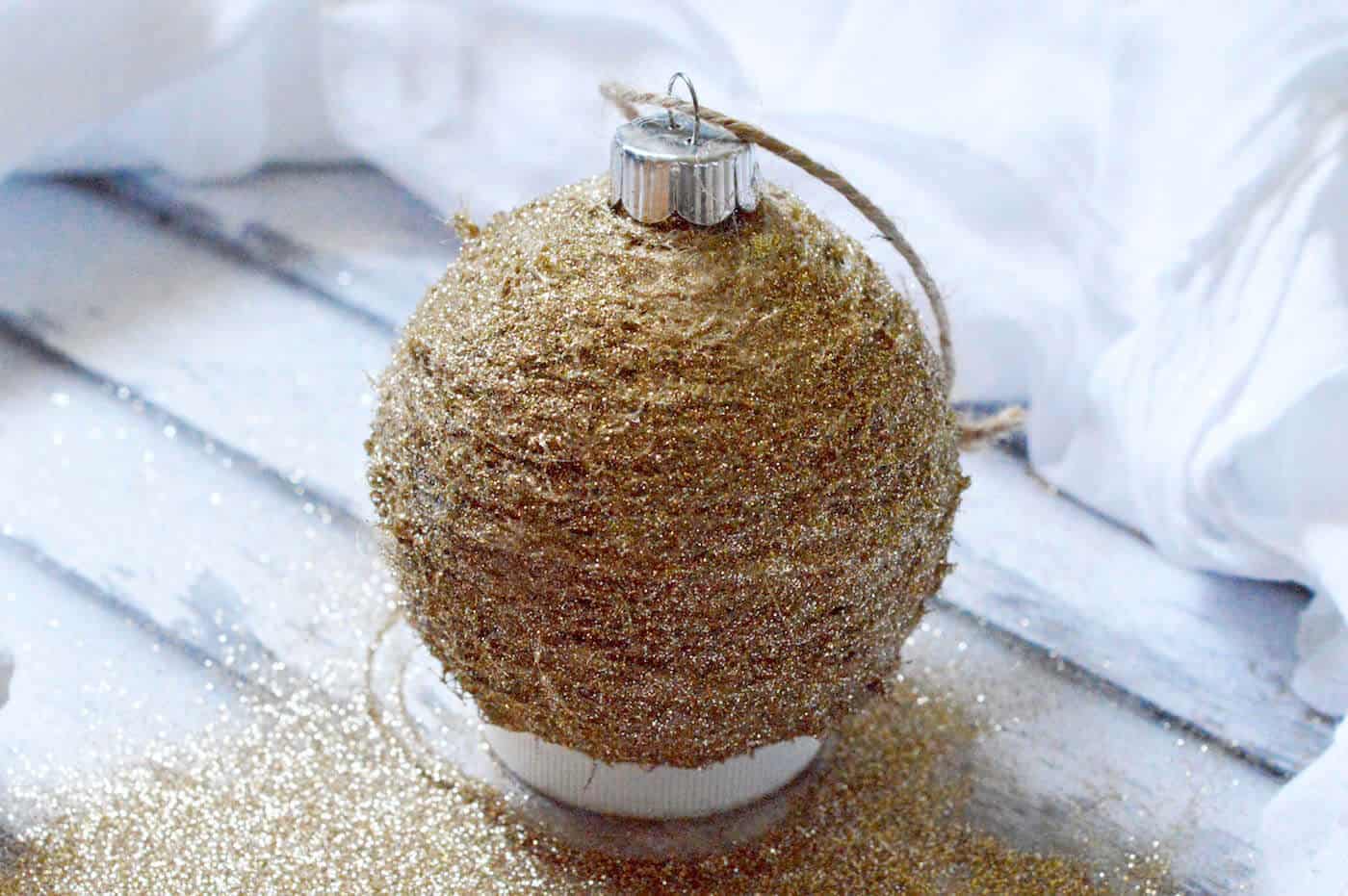 Hang to dry for about 24 hours. I sat in my Mod Podge lid for a fun display just for the photos.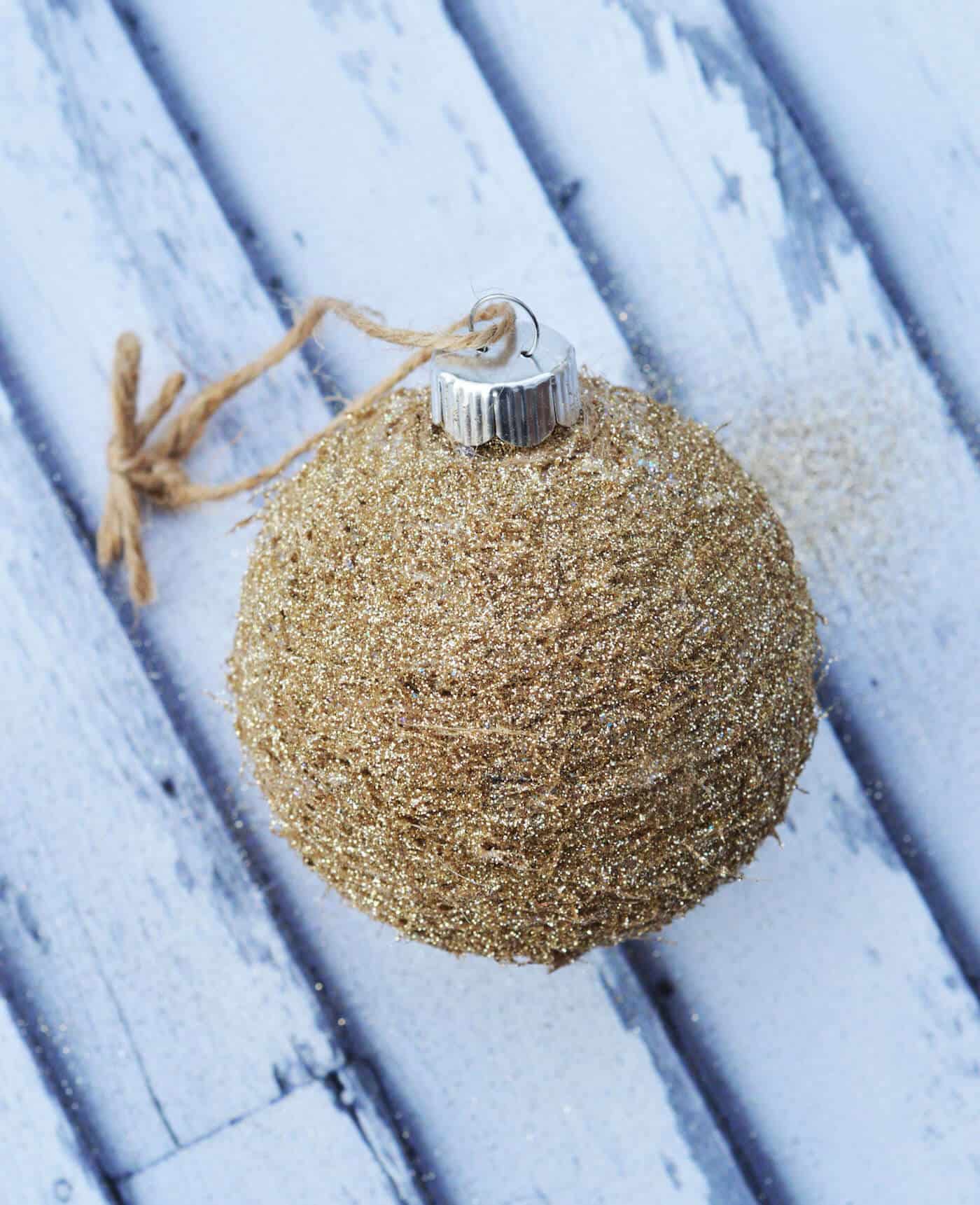 Do you not love that sparkle?! This glitter ornament would make a lovely addition to any tree. Including mine.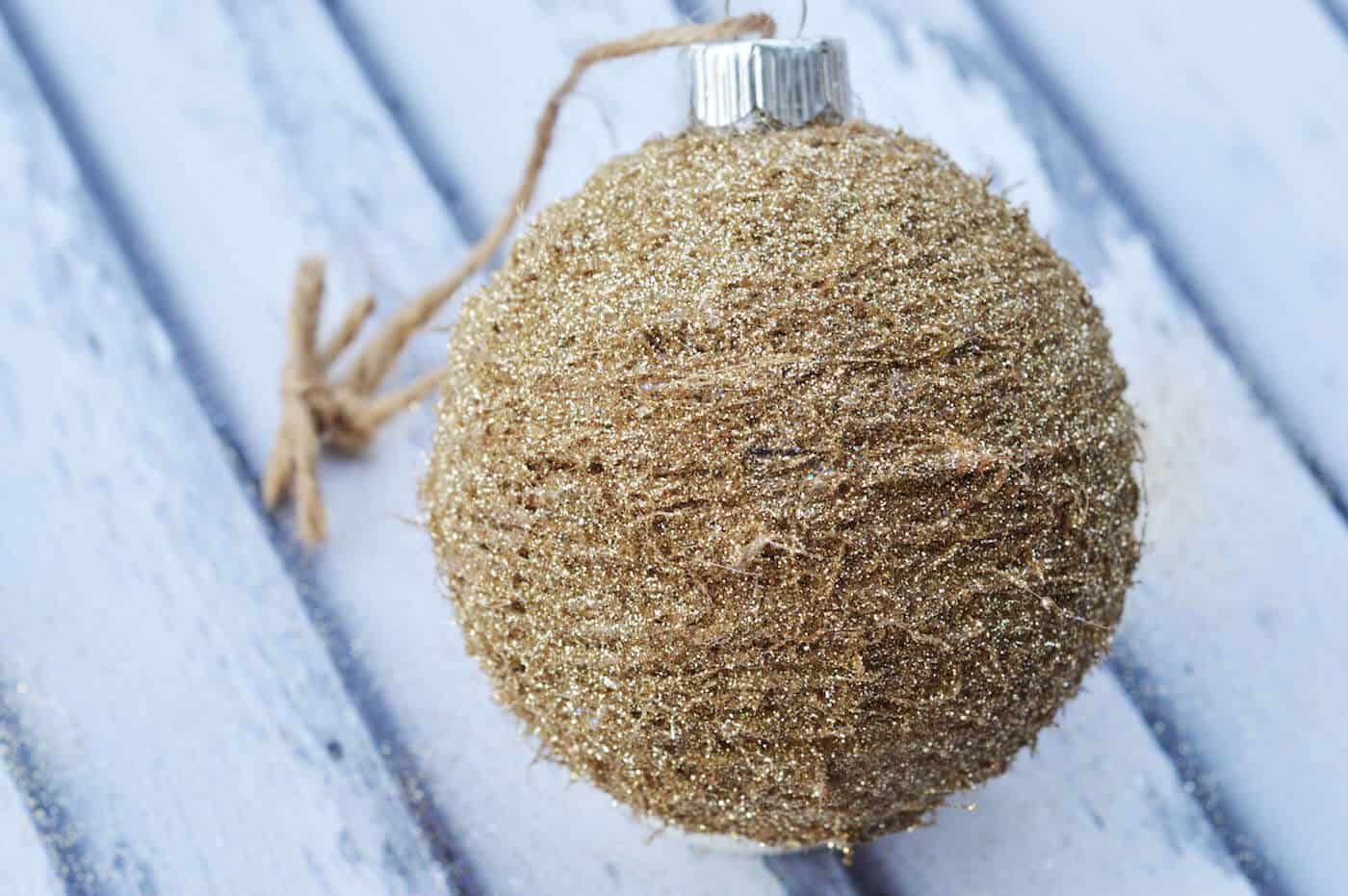 Because the world just needs more sparkle these days, in my humble opinion.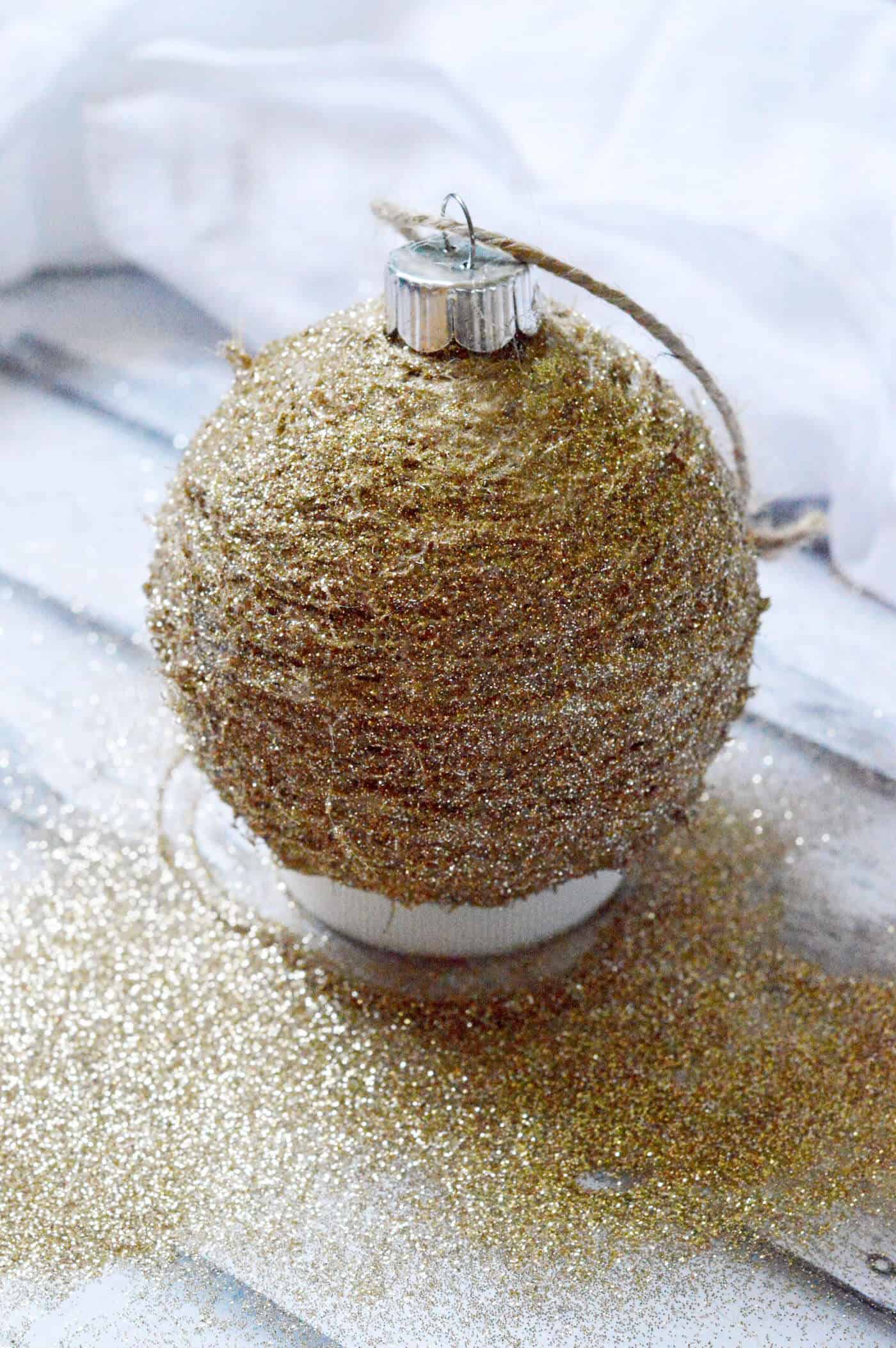 What do you think of all the glitter? Are you in love? And what about the twine that gives it a rustic touch? Let me know in the comments!