Learn how to decorate candle holders for your home or for gifts! You'll find a lot of budget friendly ideas using a variety of materials. These are perfect home decor projects for beginners.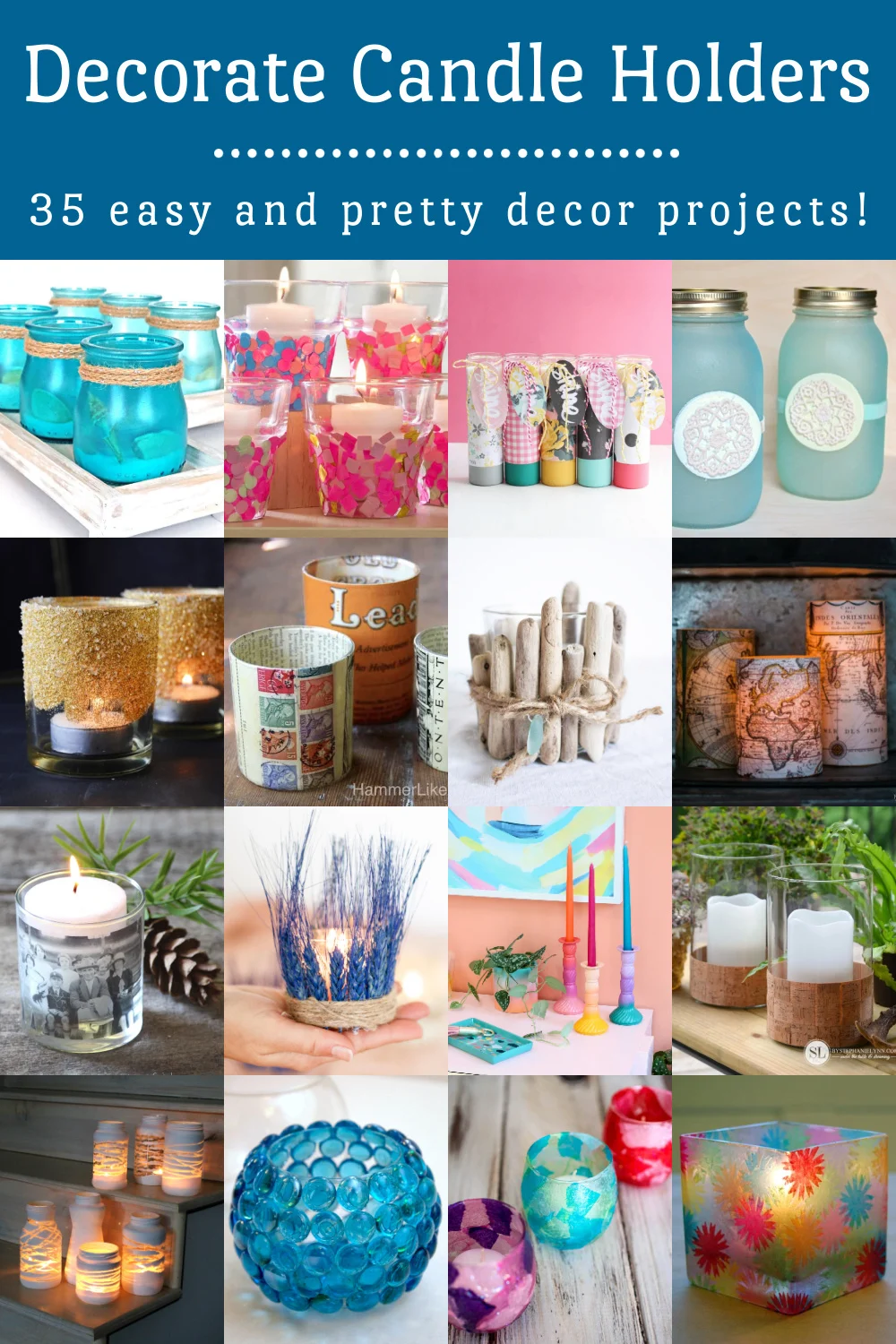 If you're like me, you're always looking for new ideas for how to decorate your home. I find that candle holders are one of the easiest ways to do just that! But did you know, it doesn't have to be expensive or complicated?
This blog post will show you 35 different easy and inexpensive ways to decorate candle holders using items you probably already have sitting in your house.
If you're a beginning crafter, these projects will be great for you – especially because they'll give you experience with a variety of craft materials on a relatively small surface.
Before we get into the projects, I wanted to give you a bit of information if you're a newbie. If you want to scroll down to get the list, you can do that. Otherwise, I hope these tips help shorten the learning curve.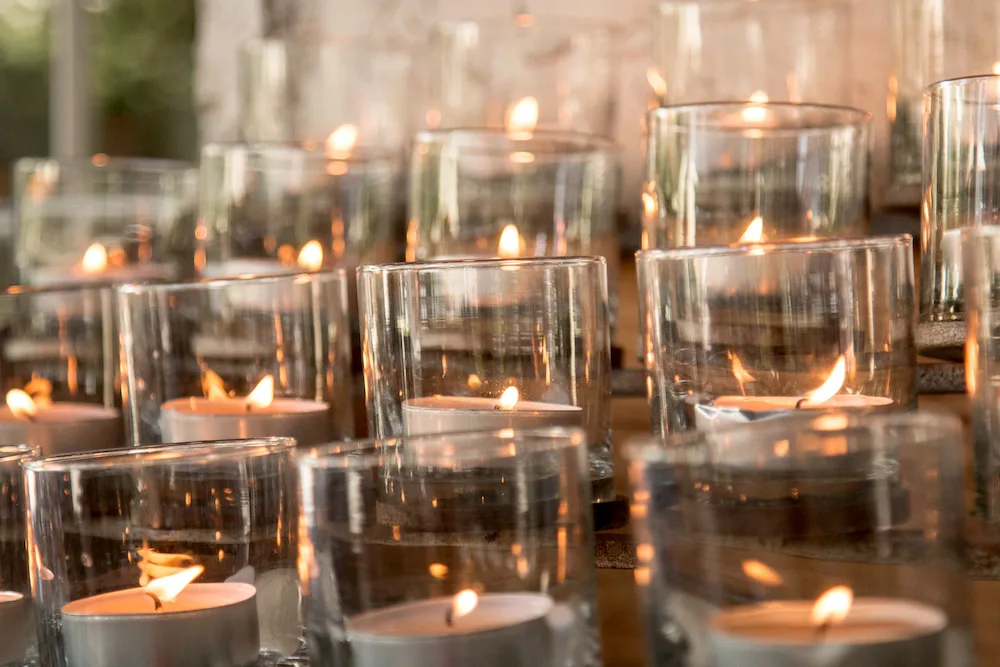 Decorating a Candle Holder
Decorating a glass candle holder is relatively simple, but there are some tips you need to know – like where to buy, how to prep, and paint to use. I address those three things below.
Where to Buy
One thing I love about glass candle holders is that they can be found just about anywhere – and the first place to look is your recycling bin! A lot of people use jars (like pasta sauce, Oui yogurt, or jelly) as their base. You can remove the labels with these tips.
But if you don't have anything in your recycle bin, you can also get your glass holders at Dollar Tree (or your local dollar store) or the thrift store/Goodwill. You might have to do some regular checking for new stock, but they show up frequently.
Of course a place that is always reliable for candle holders is the craft store. Check your local shop or Michaels, JoAnn, Hobby Lobby, etc. They'll have something you can use. Be sure to check the $1 areas too for deals!
How to Prep
Before you do anything, prepare your glass. This step is crucial if you want the paint or Mod Podge to stick. Thoroughly wash in warm, soapy water to remove dirt, dust, and grease film. You can also use rubbing alcohol and cotton balls to do the same. Let your vessel dry before crafting.
Paints to Use
You'll want to check out my post about painting on glass to get all the details, but typically I use spray paint, chalk paint, or glass paint (including multi-surface) on any candle holders.
You can use any of the Mod Podge formulas for glass, but I always like Gloss or Matte, personally. I have a guide for Mod Podging on glass too!
---
Are you ready to check out the ideas for decorating candle holders? Scroll down to get them!
Decorate Candle Holders
Learn how to decorate glass candle holders with a variety of methods and craft supplies! These are great projects for home decor or gifting.
---
Did you enjoy these crafts? I'd love for you to check out these other ideas I think you might like as well: