If you love wine bottle crafts, these lanterns are easy to make with tissue paper and Mod Podge. The bottle lights are easy to install and make the project!
With summer right around the corner, that means I'm going to spend some serious time on the porch – especially in the evening.
I've seen those wine bottle crafts that use candles, but I'm not allowed burn candles on my condo porch. And frankly I don't want to take the risk on a porch with wood columns anyway!
I do, however, want to enjoy a fantastic lighting scheme. I managed to achieve this with a few simple supplies like wine bottles, Mod Podge, and tissue paper – and of course some fun Light My Bottle Lights.
If you haven't seen these . . . I can't wait to show you the finished project and how they work. Here's how I did my project!
Wine Bottle Crafts
Gather These Supplies
Before you begin, you're going to wash the outside of the bottles with mild soap and then let them dry.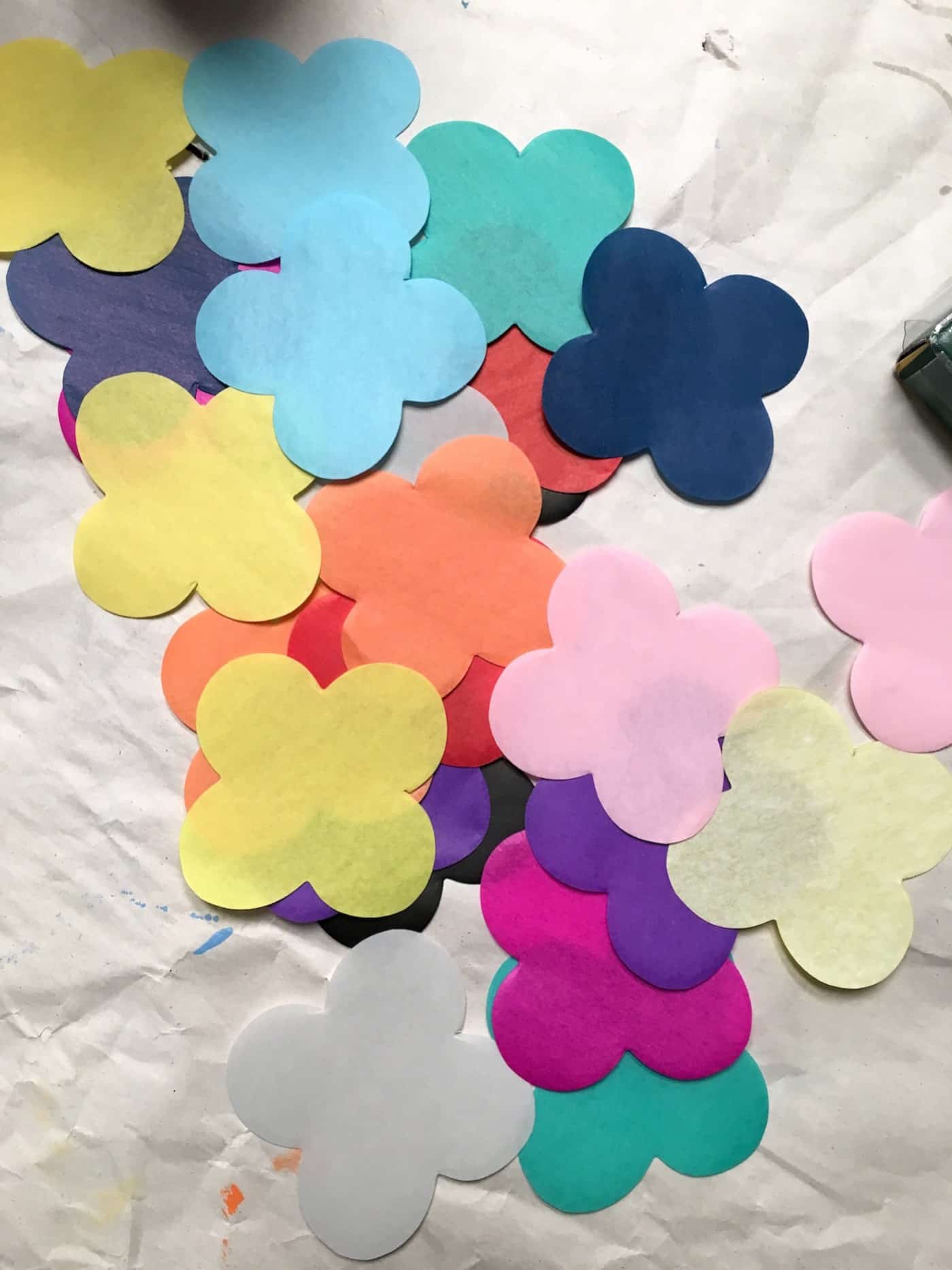 I was lucky and found some fancy tissue paper cutouts at Target on clearance. If I had not found those on clearance, I would have done one of two things: either punched out tissue paper shapes with stacks of tissue paper and a punch, or cut the tissue paper into random shapes with scissors.
Grab your handy dandy bottle of Mod Podge. I decided to use Gloss for this project.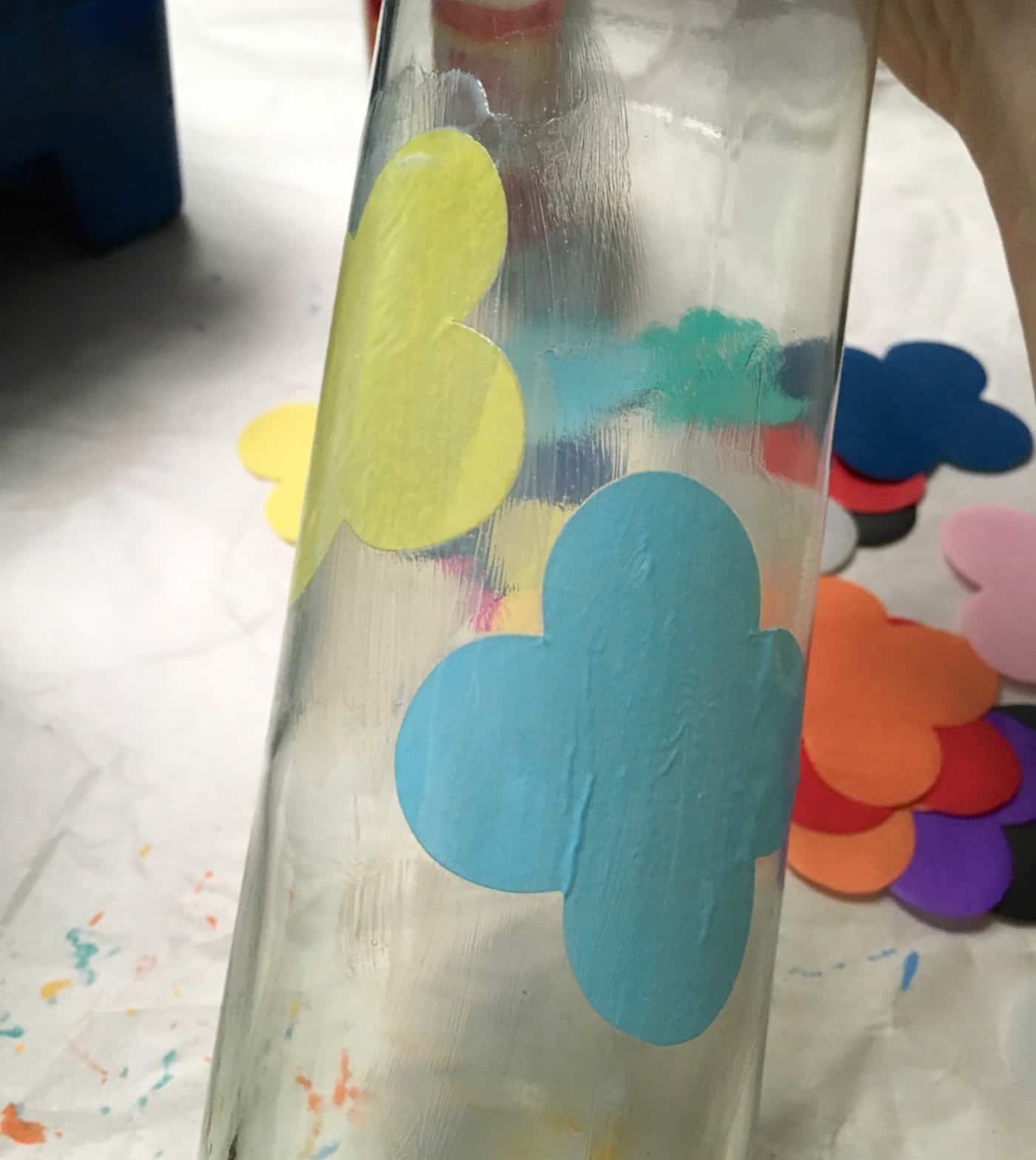 Once your tissue paper shapes are cut out and/or you've organized them the way you want them – begin to apply them to the wine bottles. It's very easy to do. Simply brush a layer of Mod Podge Gloss onto the bottle, press down the shape, smooth, and Mod Podge over the top.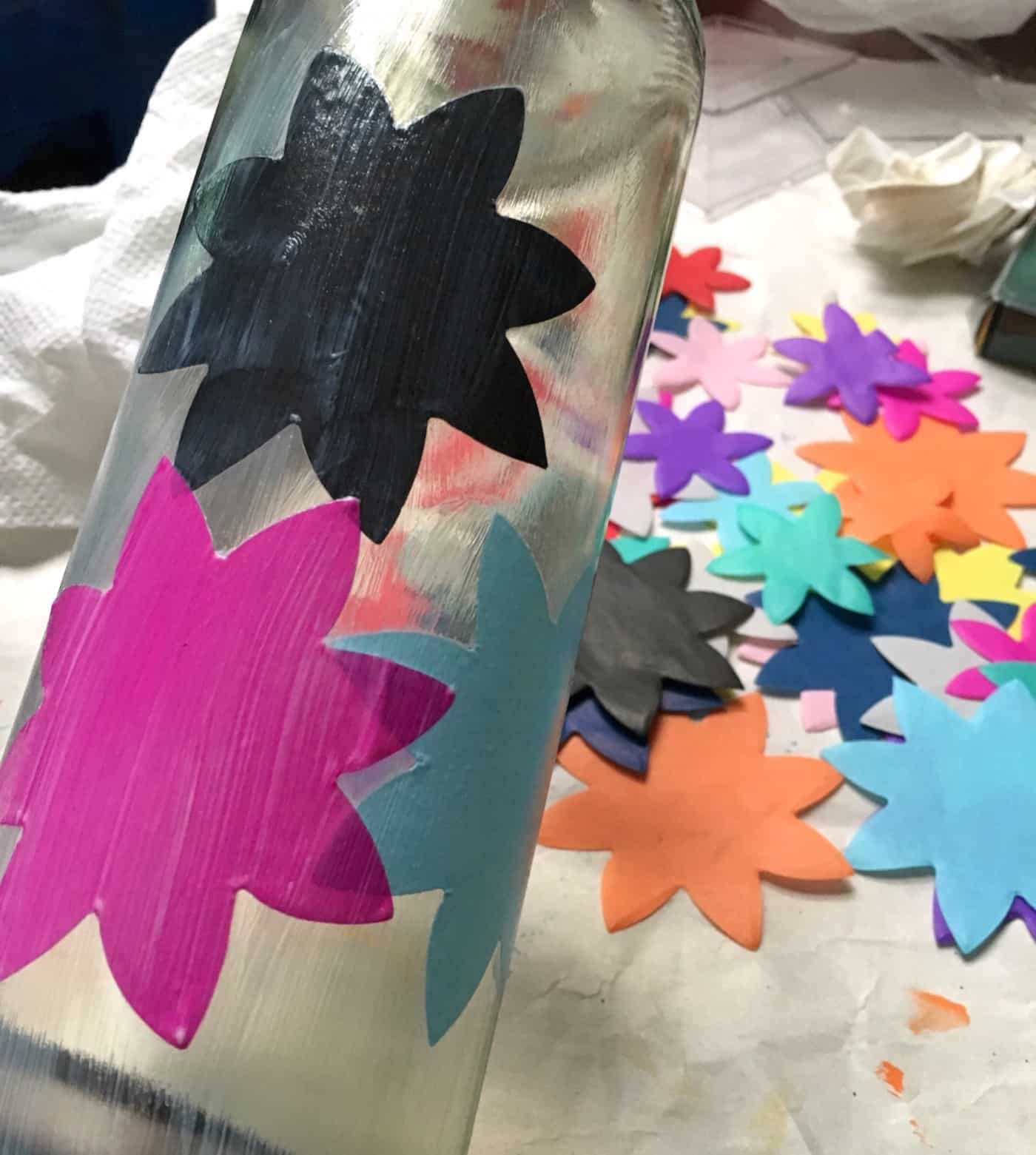 Keep going, overlapping shapes and working your way around the bottle. Now – normally I tell you to apply Mod Podge to something, smooth down your paper, and let it dry for 15 – 20 minutes before you apply a topcoat.
This is a little bit different because you are layering AND the paper is so thin. It actually works better in this case to put the decoupage medium down, place the shape on top, smooth with your fingers, and then just go right over the top.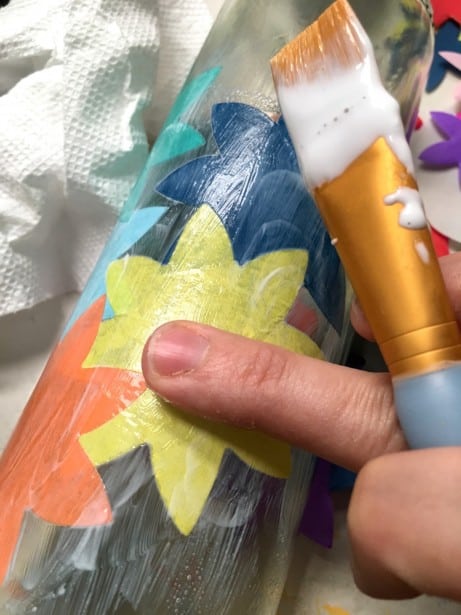 I'll give you a little insight into my weird world for a second. I do exactly what I said and then when I'm smoothing, I hold the brush in my thumb and forefinger and use my middle finger to smooth.
Because I find that tissue paper WILL bubble and wrinkle. Even when my project is complete, I'll still have a few wrinkles left. I don't mind them. It adds to the character!
Finish your bottle by trimming shapes so you can cover around the bottom edge. Then let the wine bottles completely dry.
While your bottles are drying, spray paint your Light My Bottle Lights. I took one for the team and did a little experiment first . . . because honestly, I didn't know if I would be able to spray paint them.
But it worked well! DON'T leave the lights attached when you do it, and don't spray into the hole where the lights plug in.
I love this spray painting discovery because I feel like I could turn them any color I want to! Let them dry and then add the batteries and the lights.
Add the lights to your bottles . . .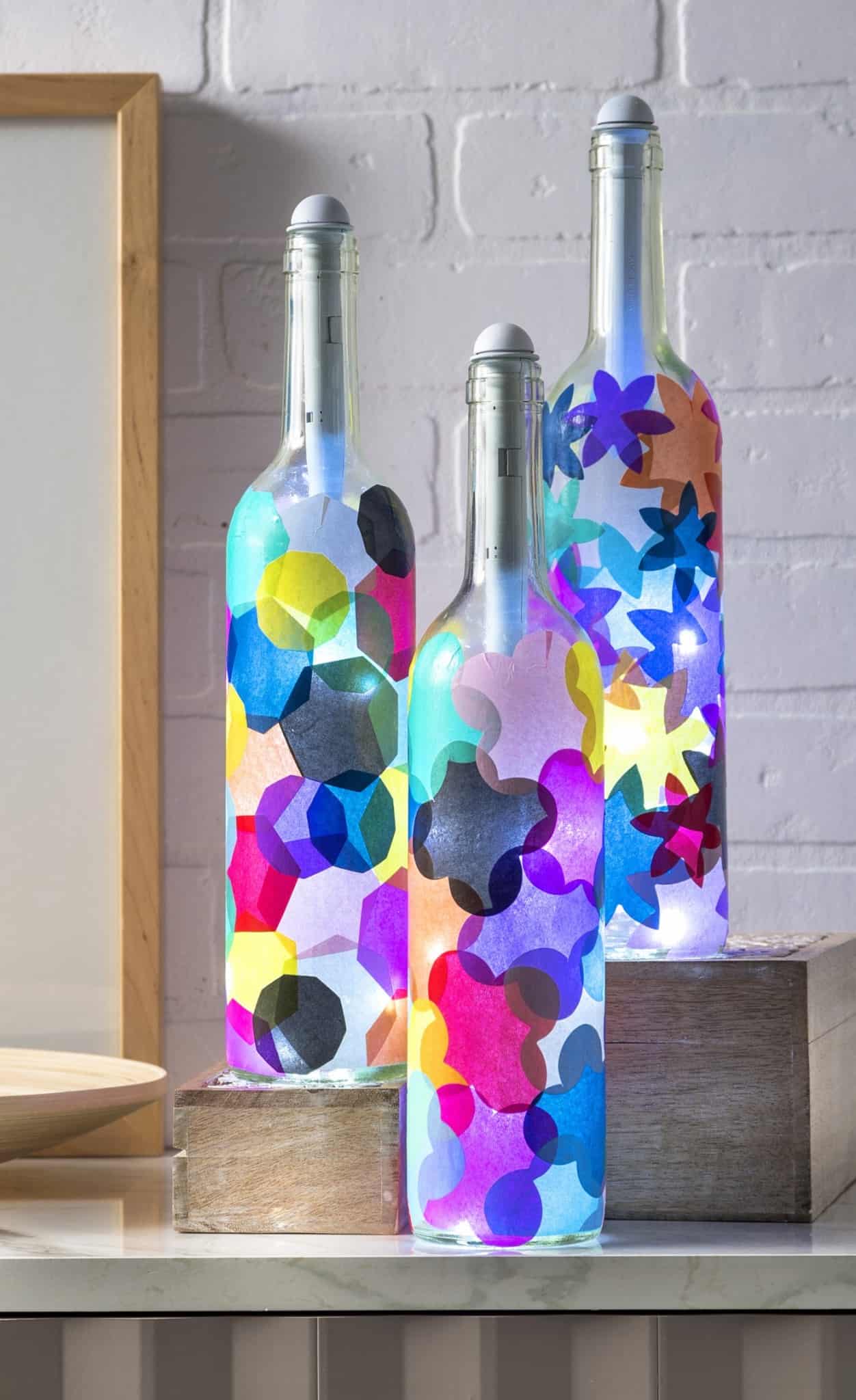 And then turn them on to see the glow! Aren't these wine bottle crafts perfect for your porch? Or for parties? Or just regular home decor? I'd love to know how you would use the Light My Bottle lights in the comments!
If you love wine bottle crafts, I think you'll be interested in the following posts: