Use old book pages and your Mod Podge to patchwork a DIY picture mat. This DIY photo mat is easy to customize for your decor.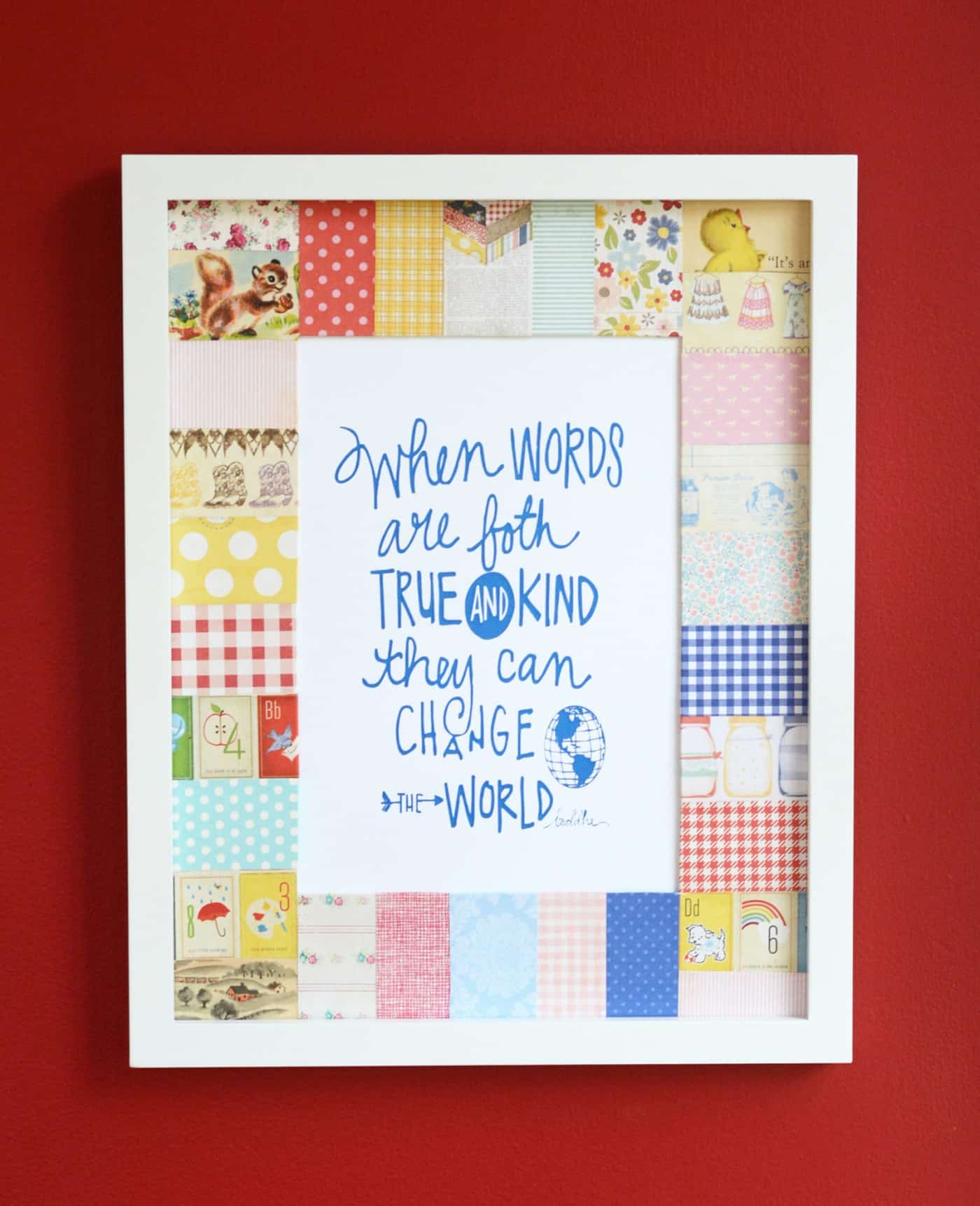 Hi everyone! It's Ashlee from My So Called Crafty Life, and today I am back to share some easy DIY wall decor with you guys! I love dressing up plain photo mats, and have decoupaged paper and fabrics on them before.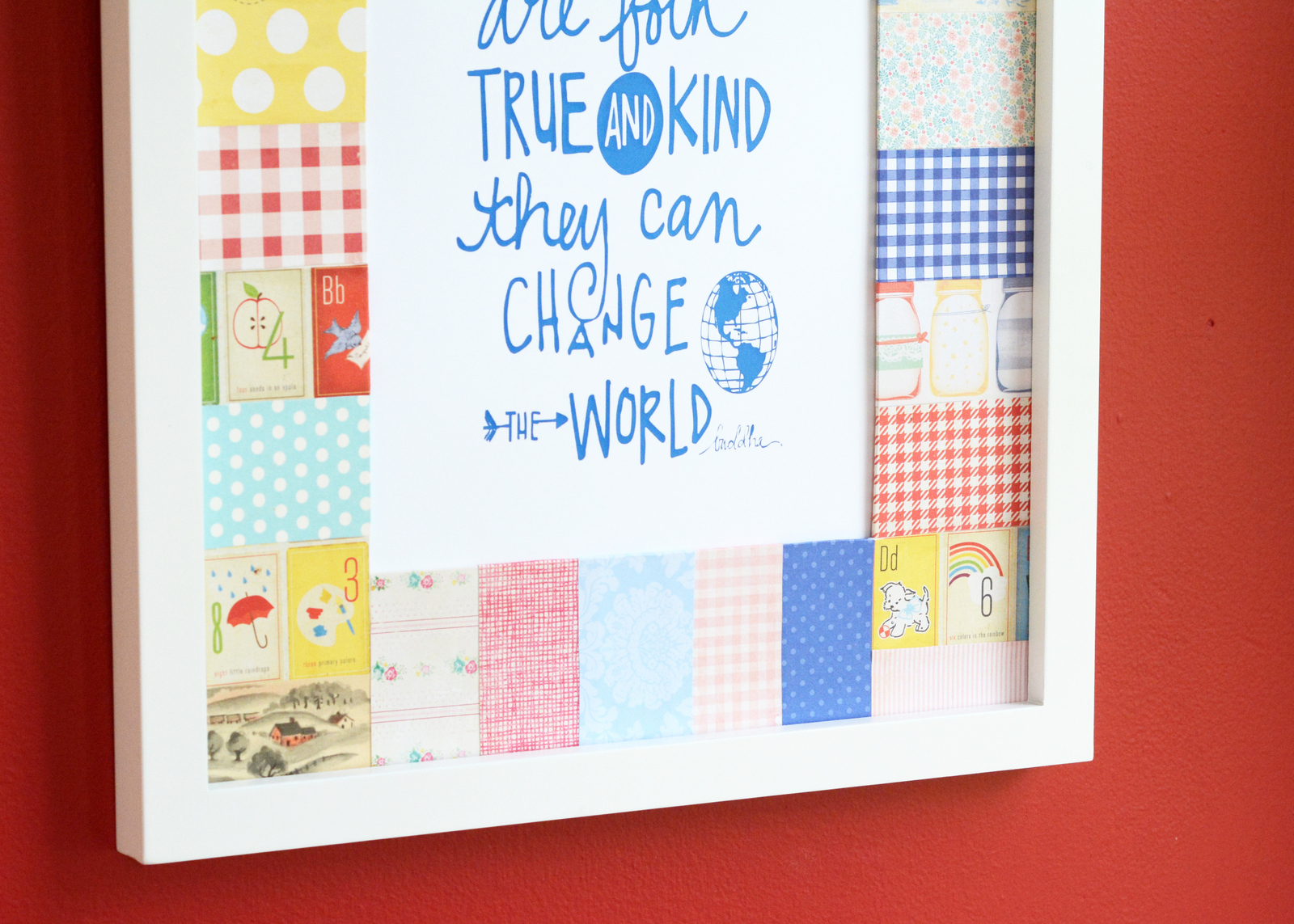 I have been on a bit of a patchwork kick lately and wanted to try my hand at a patchwork style mat. I had such a blast making this piece, I want make a bunch more!
DIY Photo Mat
Gather These Supplies
Chipboard or a precut mat
Scrapbook Paper, Book Pages, Wallpaper, etc.
Ruler and Pencil
Paper Cutter or Scissors
Frame
Instructions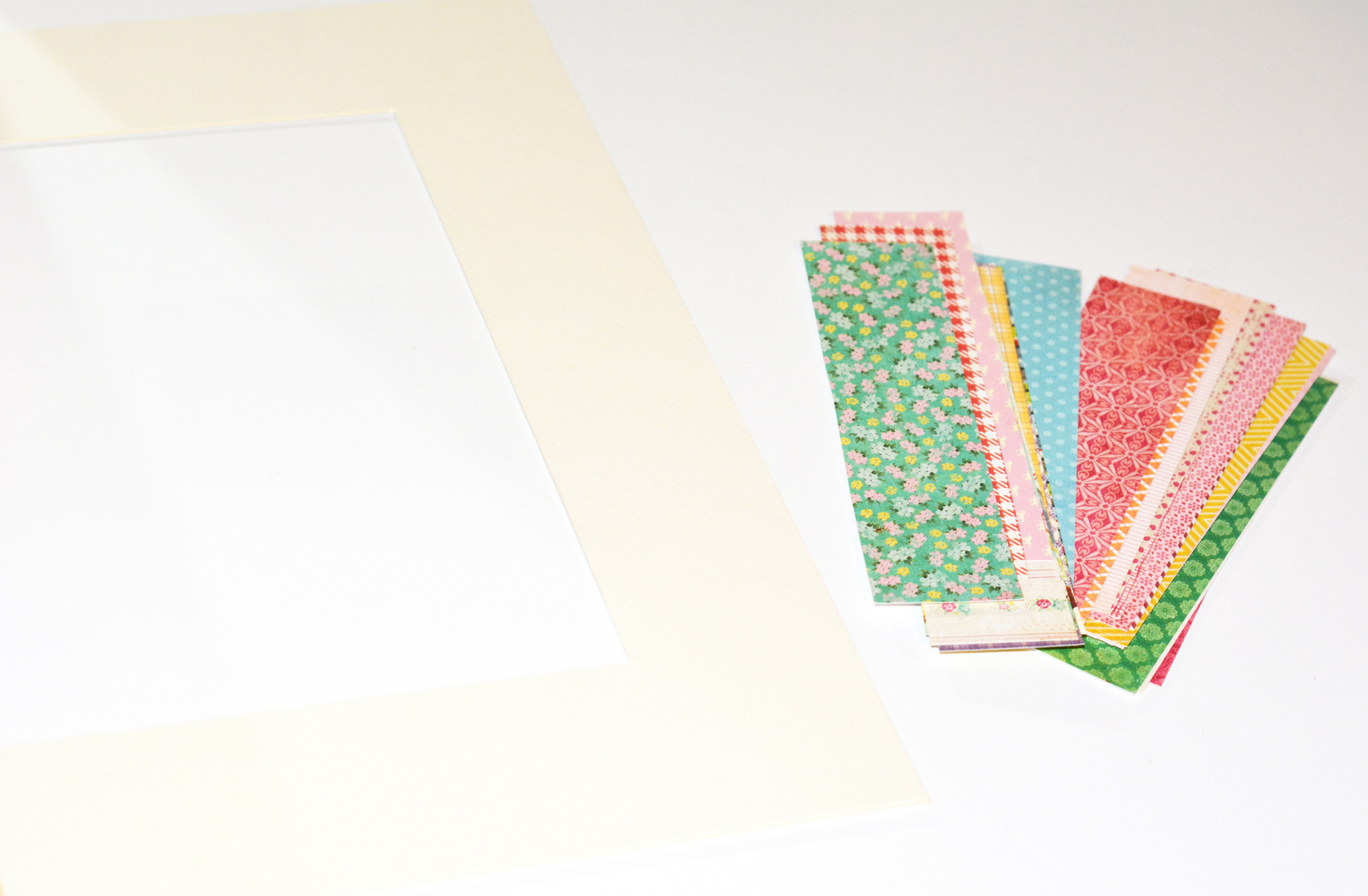 The first thing you need to do is measure the inside of your frame. Cut the outside of the chipboard to fit the inside of your frame and then measure in two to three inches all the way around so your borders are even.
Cut out the opening. Now you have a base for your mat. Decide how wide you want your strips. I made mine to be around an inch tall by about an inch longer than the width of the mat.
So, 1.25 x 3.5. Cut out about thirty strips or more depending on the height of your strips.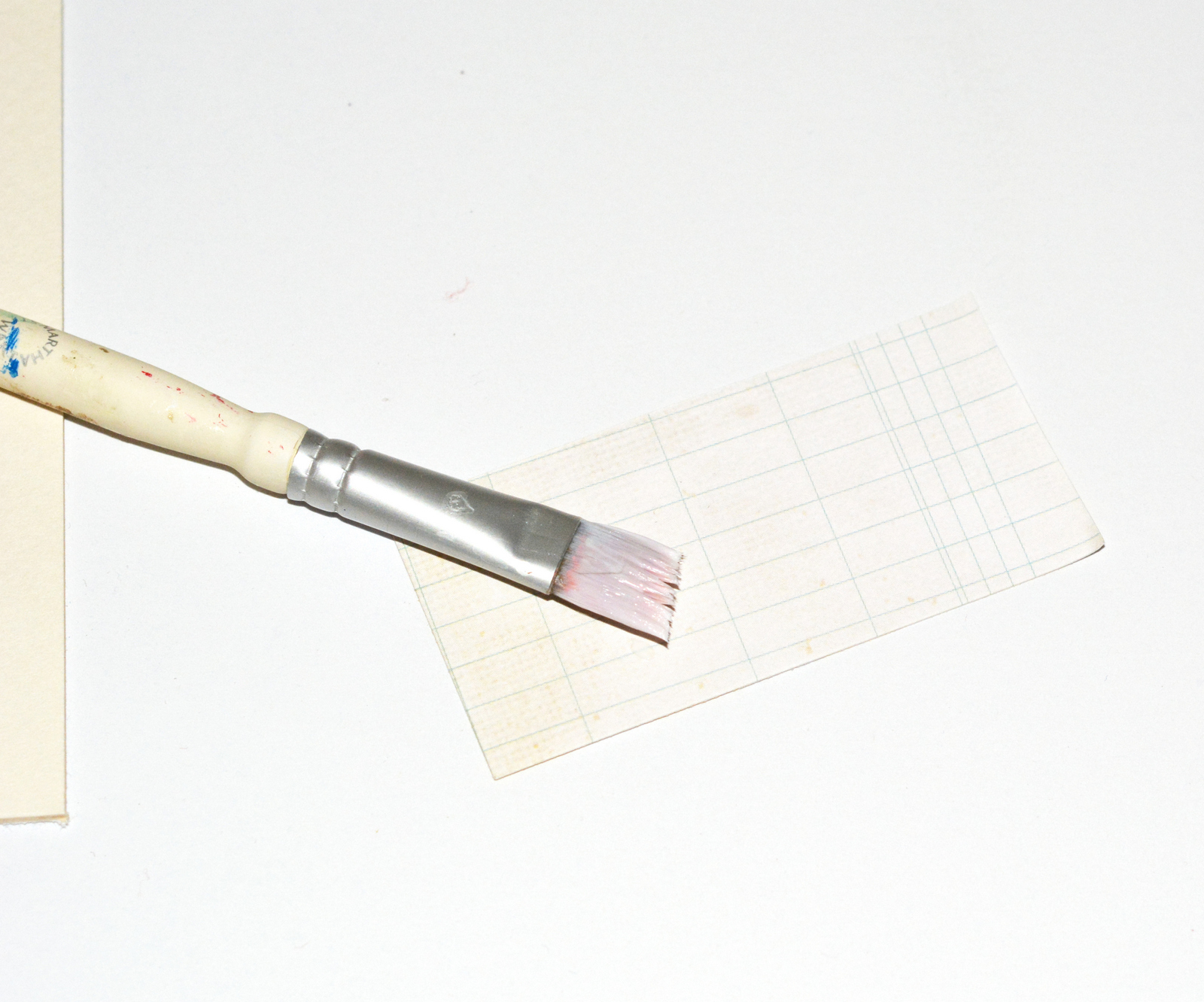 Now, brush a little decoupage medium on the back of a paper strip. Smooth it onto your mat making sure it is straight. Add another strip right next to the first, you can overlap them a tiny bit.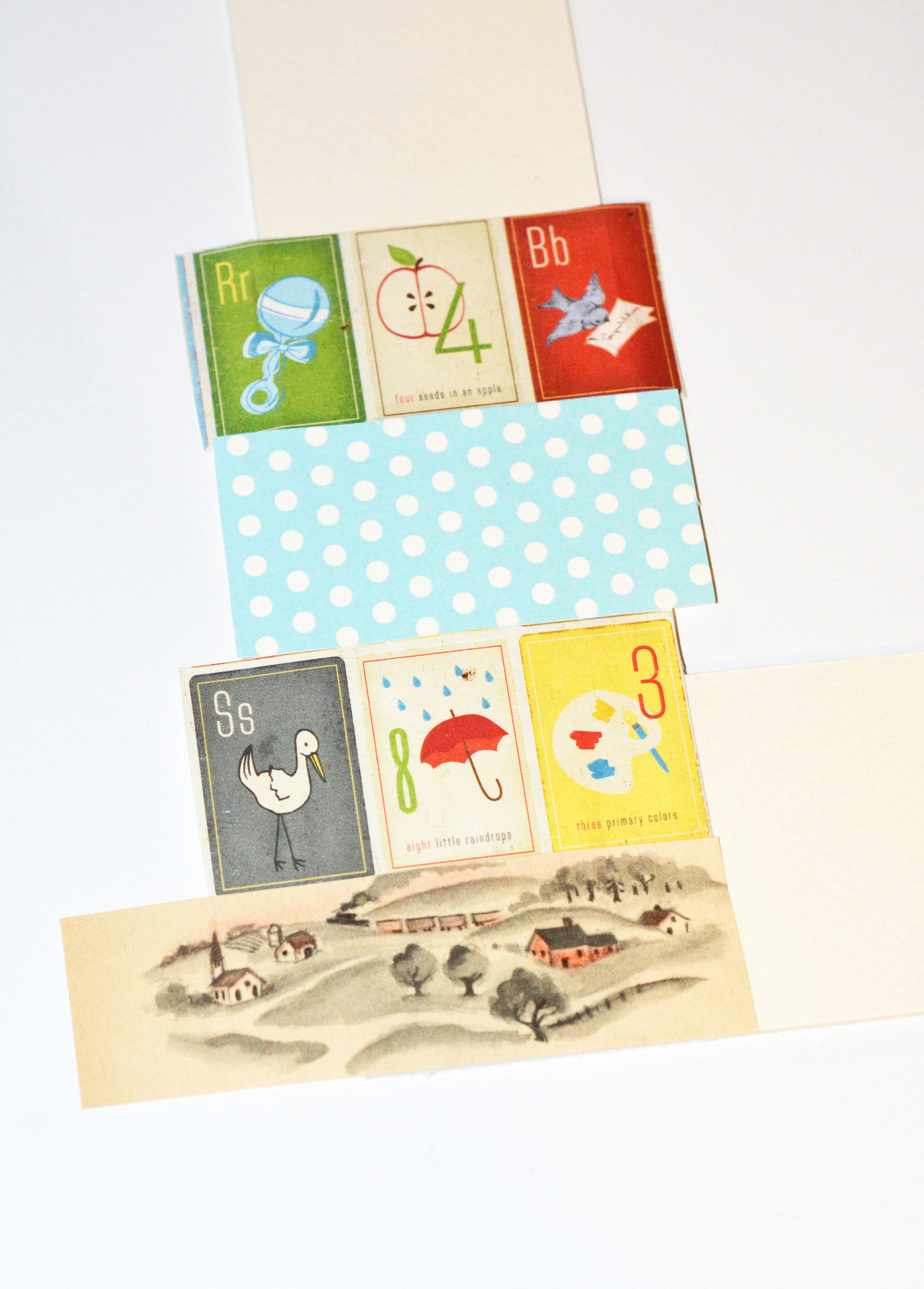 Keep adding strips to your DIY photo mat. When you get to the top trim the width of the strip so that it sits flush with the inside edge.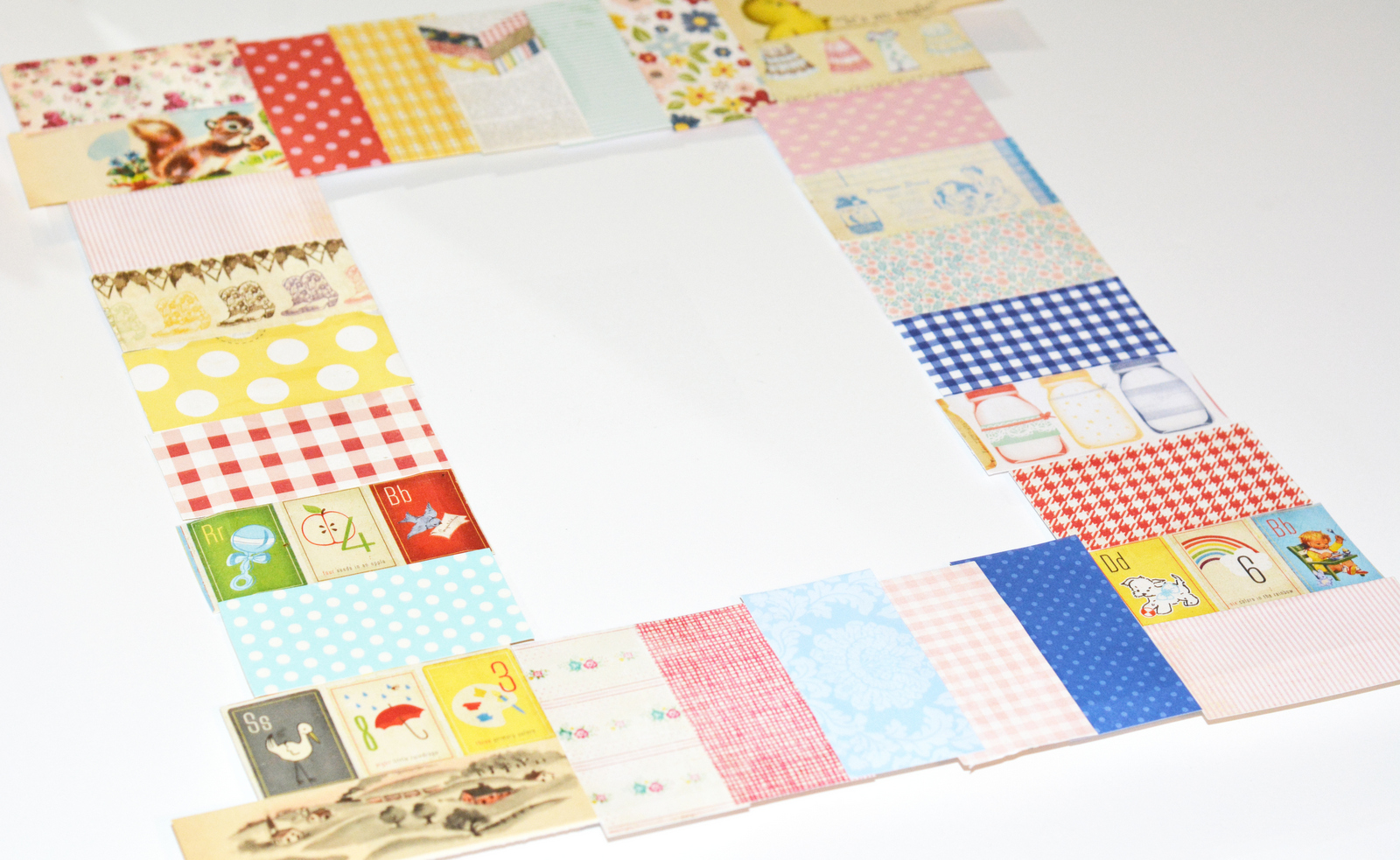 Then add a vertical strip and keep adding until you get to the next corner and trim the pieces flush as needed.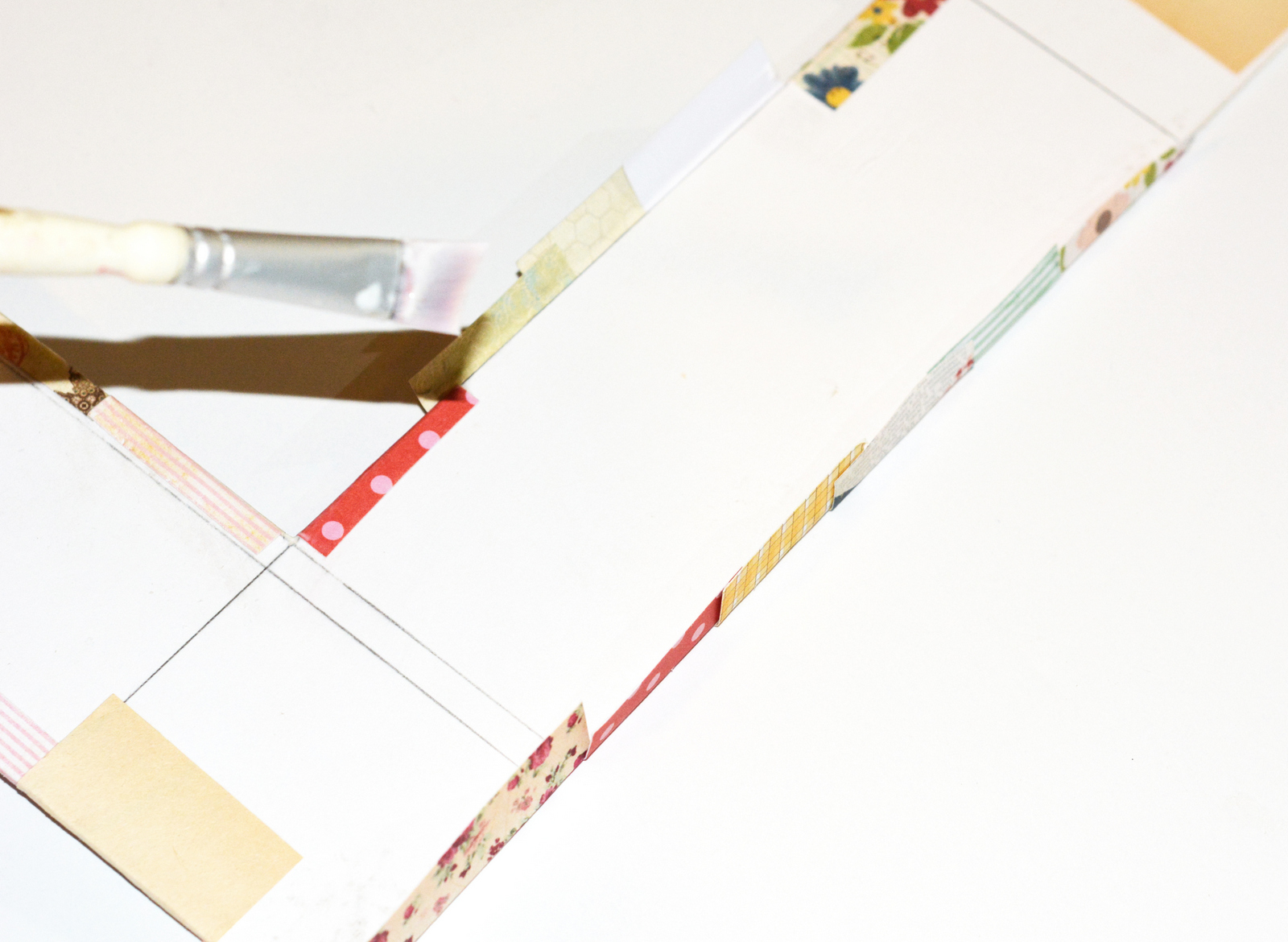 Once you have added strips around your whole mat, then you need to decoupage the ends to the back side of the mat. Brush a little decoupage medium onto the back of your mat.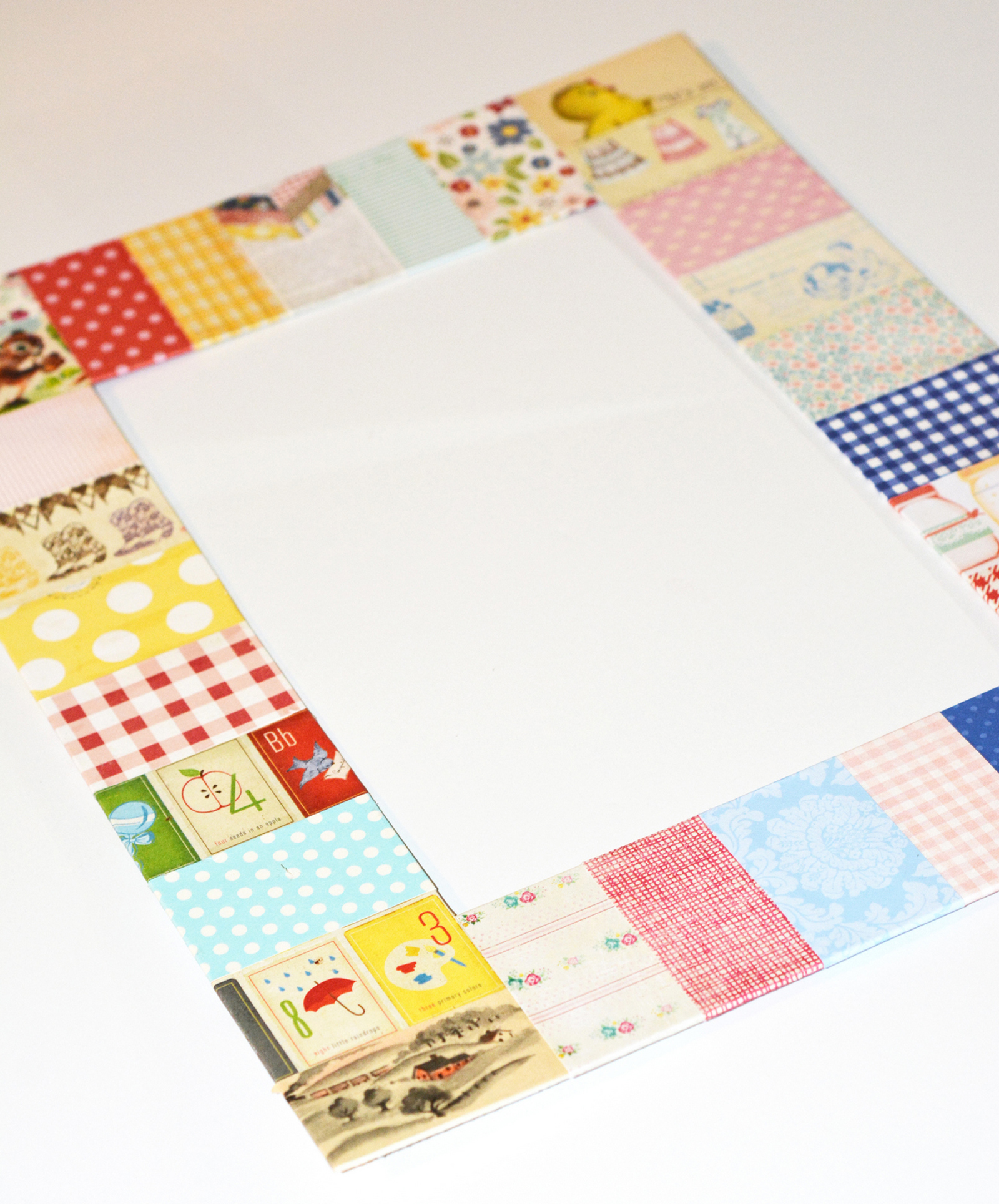 Fold over the ends to the backside and smooth down onto the medium. Work a little bit at a time until you have completely adhered all your ends. Let the Mod Podge dry and then you are ready to add your art and frame it.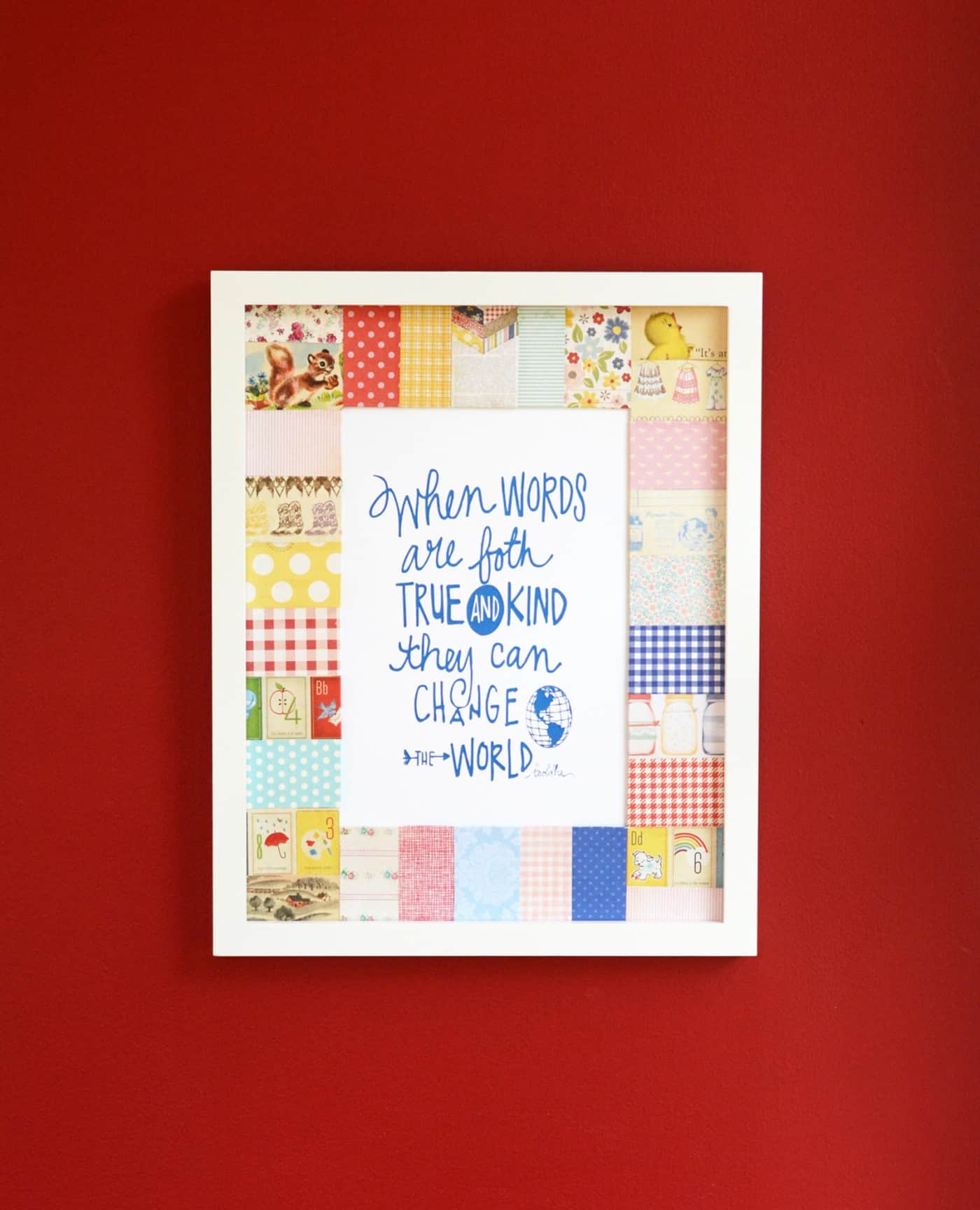 I love how my DIY picture mat turned out! I used some of my favorite scrapbook paper scraps and some book pages from my vintage kids book scraps. I thought the process was really fun.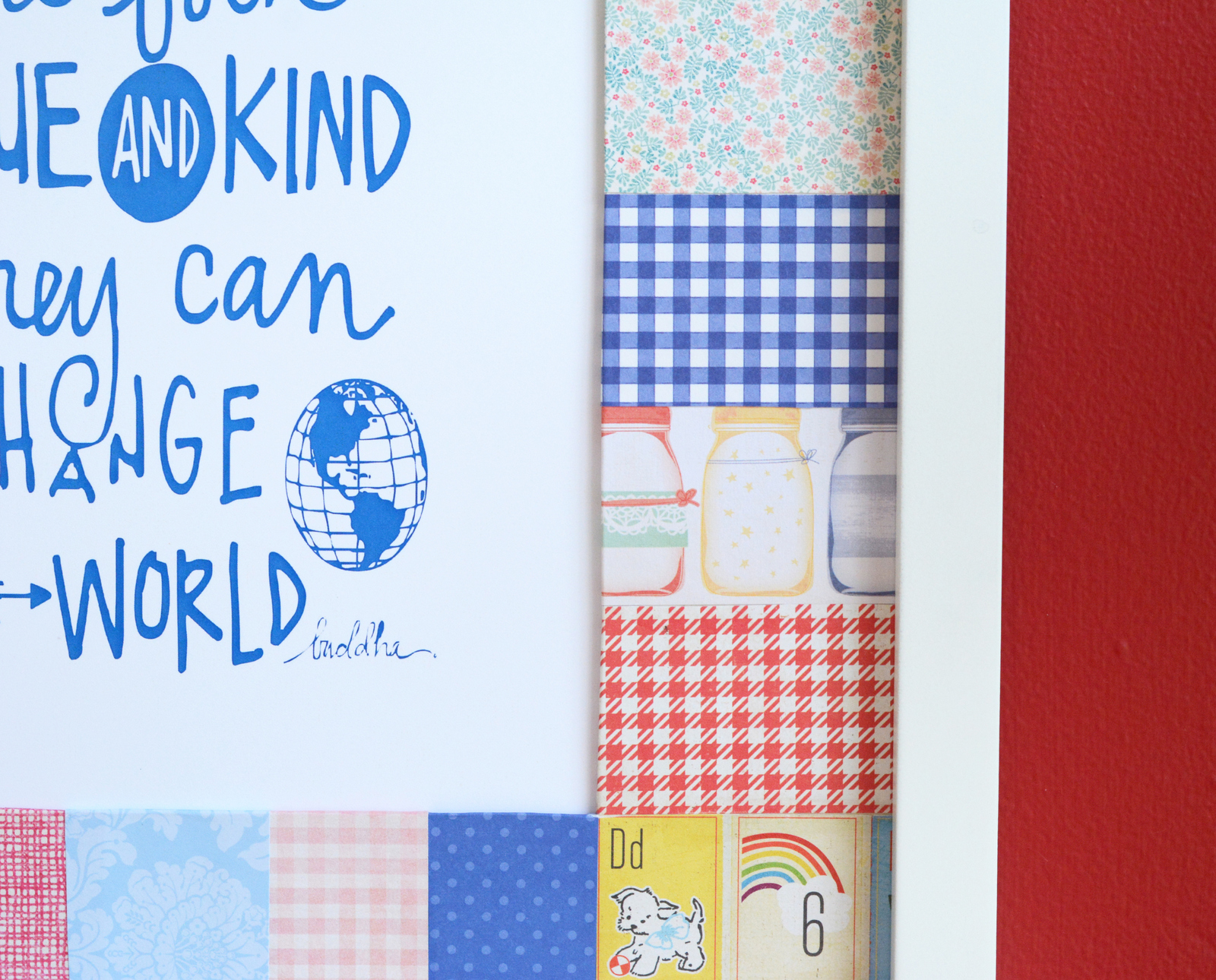 It was a little bit of work cutting all the strips, but it was fun to create the collage of them! The best thing about this project is that it is so easy to customize it to your style.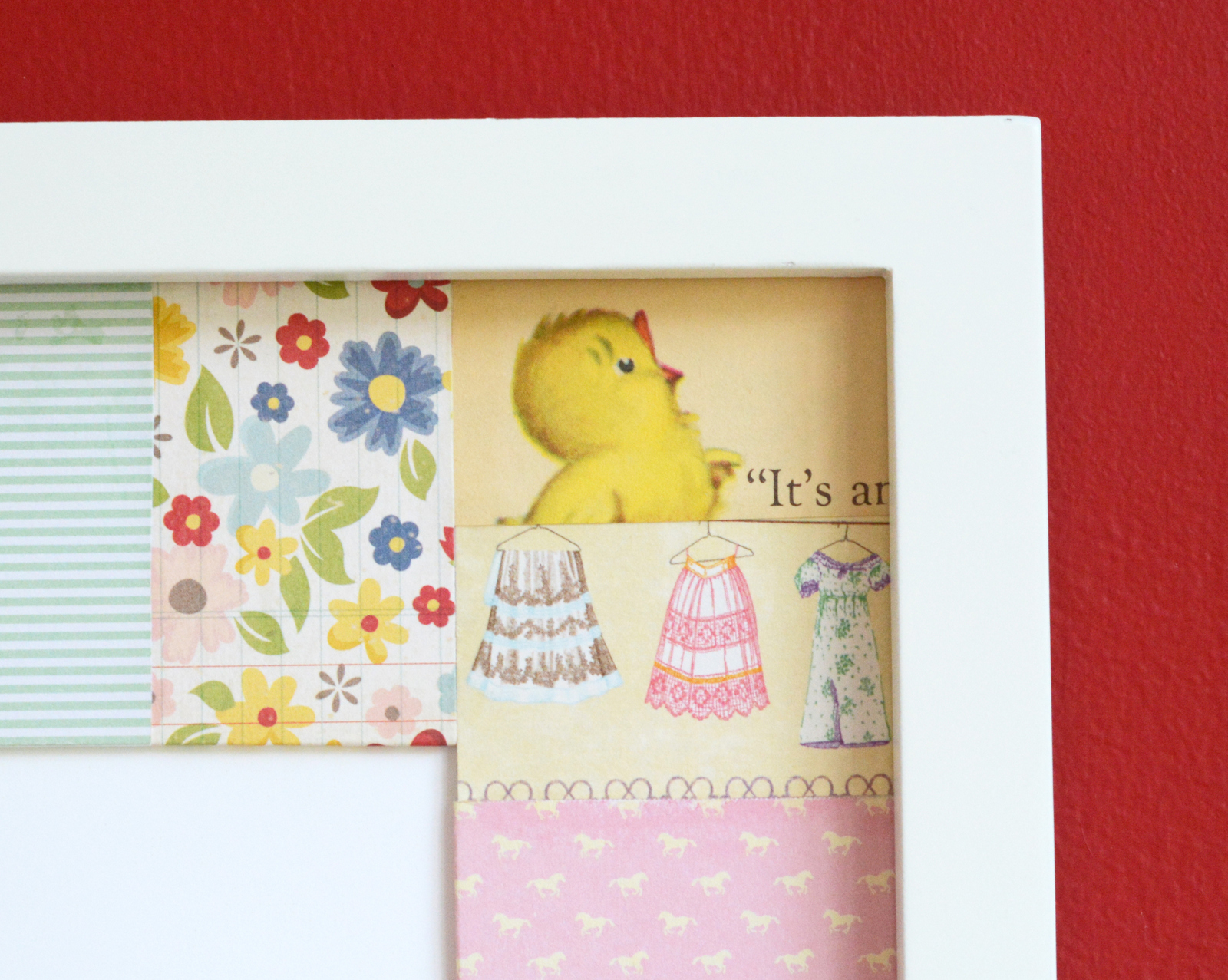 This wall decor is going in my craft room, but with some more sophisticated papers it could be a wonderful gift for mom for Mother's Day! I hope you all will give it a try sometime!
If you all would like to see more of my work you can find me on my blog, My So Called Crafty Life, here. You can also find me on Facebook, Twitter, Pinterest, and Instagram.