Ever tried Mod Podging furniture? It's a great way to upcycle a piece on a budget! Check out these 40+ decoupage furniture projects to get started.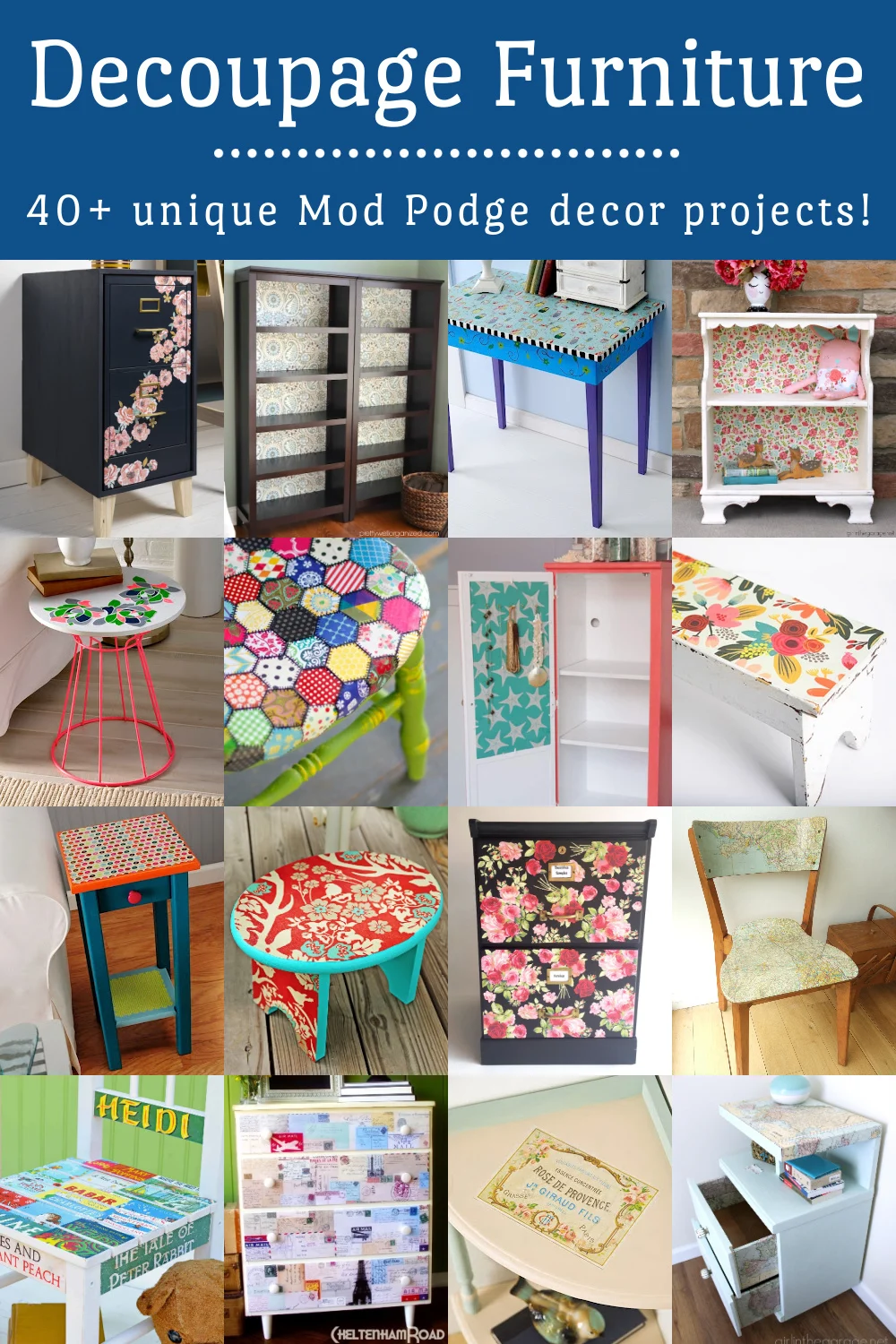 Time and time again, I see that your favorite projects on this blog are from the DIY furniture category. And I don't blame you – the decoupage furniture projects are my favorites too!
I don't consider myself to be a home repair/intensive DIY person, so the thought of Mod Podging a chair or table is much nicer than the thought of something fancy like staining. I know, it's just a mind game . . . but I can't help it.
Mod Podge doesn't scare me, and often times it's the more budget friendly upcycling option. If you're on the same page as I am, take a peek at this collection of over 40 decoupage furniture ideas. You'll be Mod Podging a chair in no time – I know it!
Tip: if you're wondering what Mod Podge formula you should use for these projects, I highly recommend Hard Coat. It's very durable and perfect for furniture.
And yes, you can brush a polycrylic top coat on top for even further durability, OR you can use resin to finish (which is waterproof). Mod Podge is not completely waterproof, so if you are needing that type of toughness, please read that post so you know what to do to waterproof it.
Ready to dig into the project ideas? Keep on reading!
Decoupage Furniture
You're going to love these Mod Podge furniture ideas ranging from tables to chairs to dressers and more! Grab your decoupage medium and get started. These projects are easier than you think.
---
Did you enjoy these unique furniture projects? I'd love for you to check out these other posts as well: