Use fabric and Mod Podge to upcycle an old organizing cabinet. This furniture makeover project is really easy – you'll love this technique!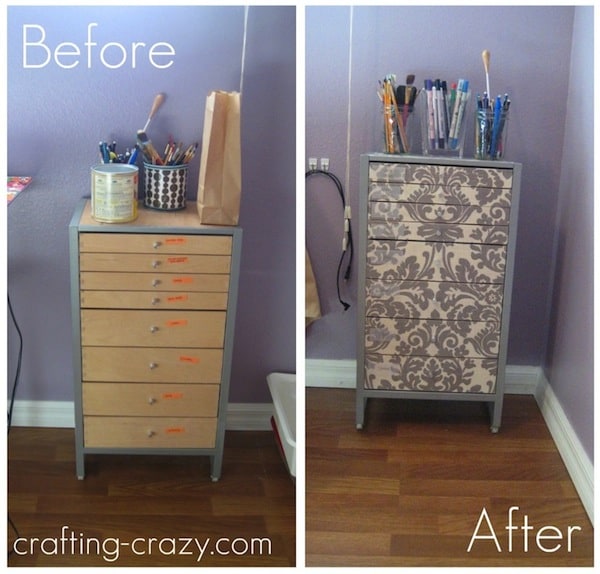 I have a dirty little secret, which is that I love assembling furniture. When it's time to put a piece together I huff a little bit and say, "Oh, okay . . . if I have to . . . " Then I smile as I pull the allen wrench out of the box. I get what I want AND look like a hero!
Natalie loves assembling furniture, which is not the only thing we have in common. She also likes a good furniture makeover, which I also love. Nat did an amazing job putting fabric on the front of this IKEA piece, and the fabric she picked is so pretty.
It completely transformed the piece, don't you think? You can do a furniture makeover just like this yourself – get the tutorial from her blog.
IKEA office drawer makeover at Crafting Crazy
You know you want to check out more Mod Podge DIY furniture projects.