This unique plaid deer Christmas sign will fit in perfectly with your farmhouse holiday decor! This DIY Christmas sign is made in four EASY steps.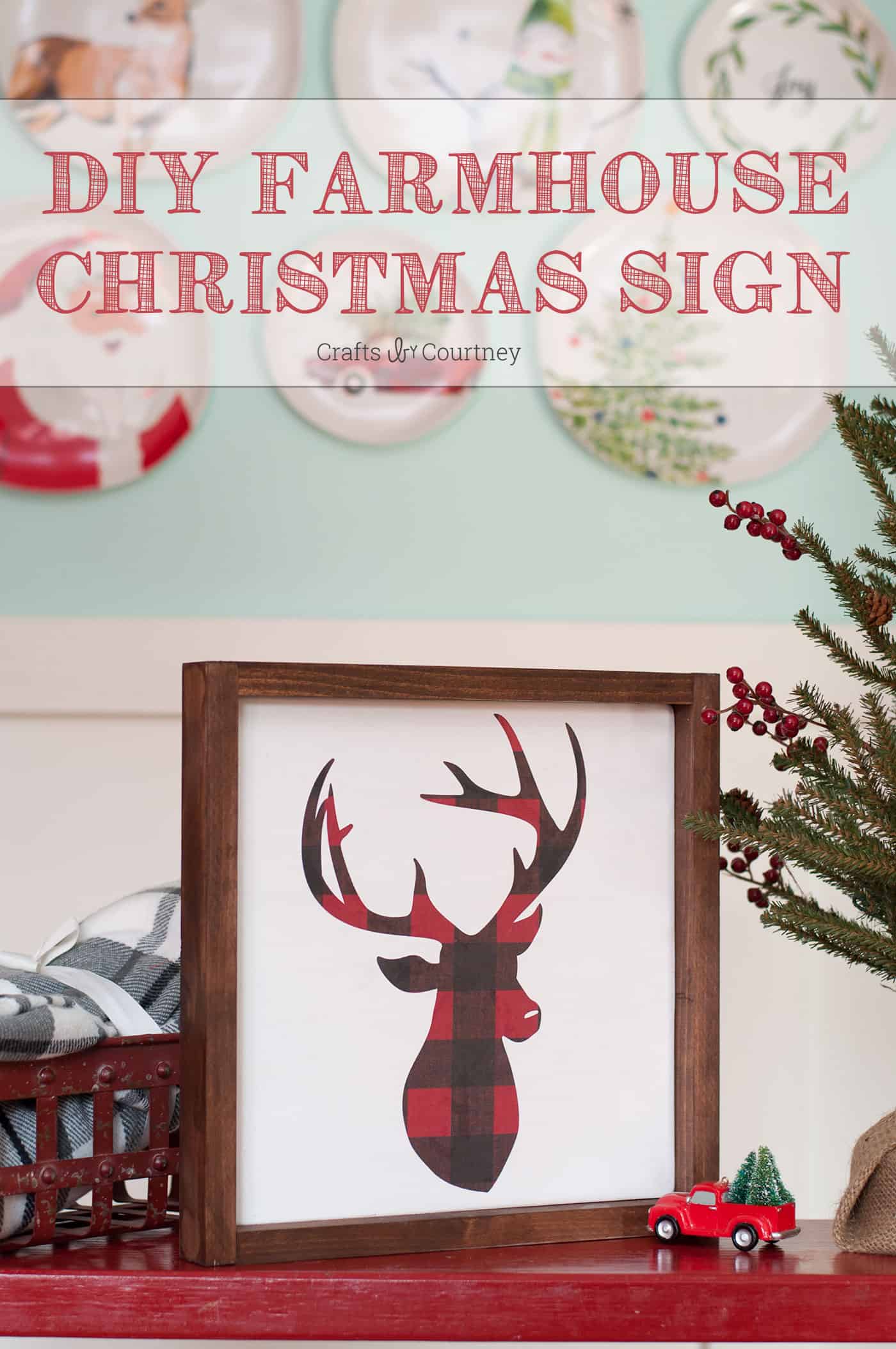 I've been wanting to make a farmhouse inspired sign for awhile now. I just finished a "Give Thanks" sign and since I still had extra wood cut I decided to make a Christmas sign too.
These Deer head signs are so popular right now, I even made a "Faux" Deer Head sign last year with scrapbook paper. So this year I decided to do a different take on the deer head sign and give it a farmhouse look!
Farmhouse Christmas Sign
Gather These Supplies
Wood
Stain
Plaid Scrapbook Paper
Sandpaper
Paint
Stencil
Getting Started
I had some extra pieces of 12×12 wood leftover from another project. I found the perfect plaid scrapbook paper at Hobby Lobby. I'm seriously obsessed with it and have several Christmas projects in mind using it.
Let's get crafting!!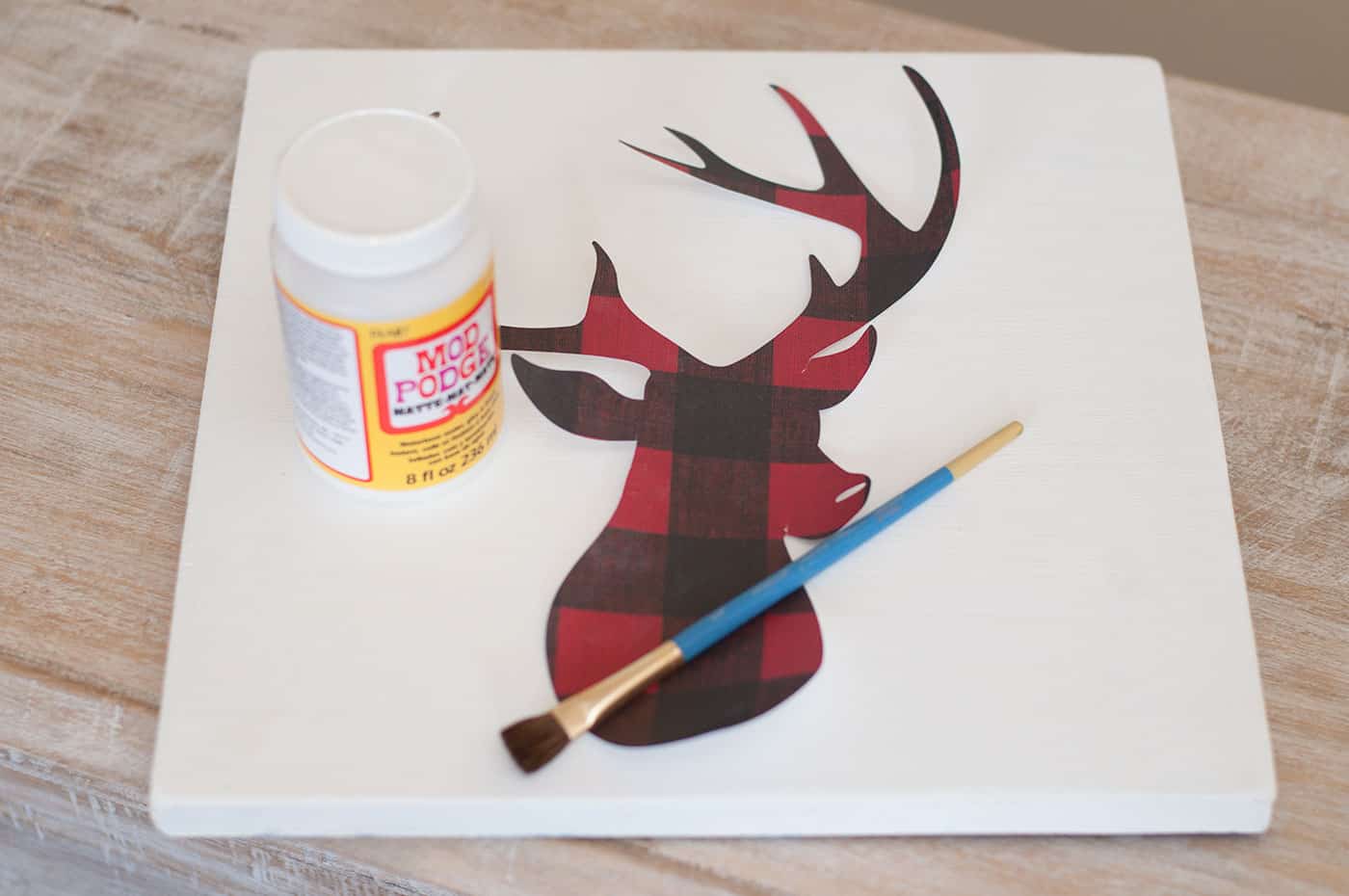 Step 1 – Cut out Deer Head
I found the perfect deer head shape in my Silhouette library. I think they have 5 different ones and I cut it on blade setting 3.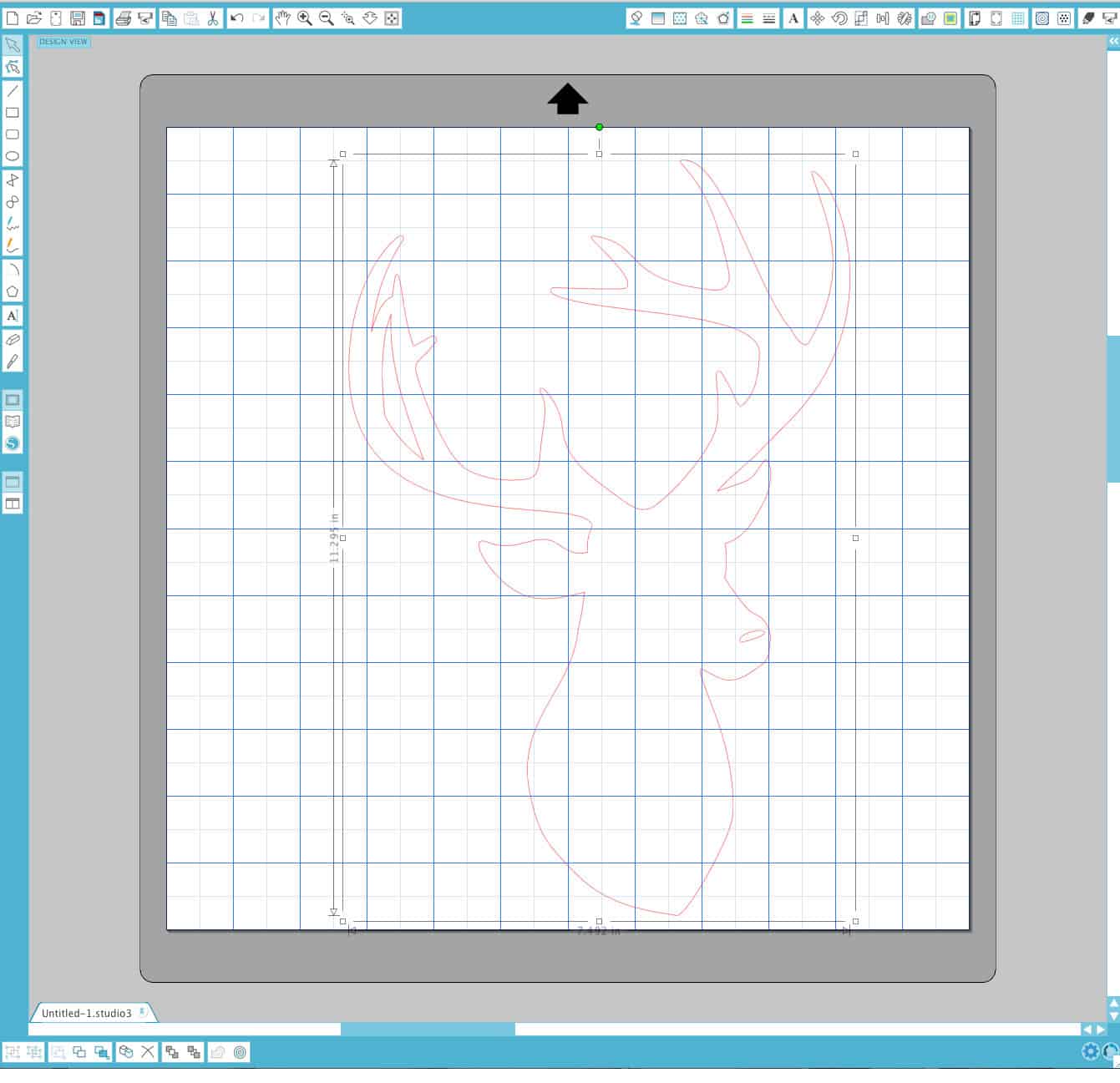 Step 2 – Add Deer Head
Since my wood was already painted, all I had to do was Mod Podge the deer head down. I used my "trusty" Matte Mod Podge and added it to the back of the deer head.
I decided not to cover the front of the deer head for this project with Mod Podge. Also, make sure to smooth it down with your fingers to prevent any wrinkles.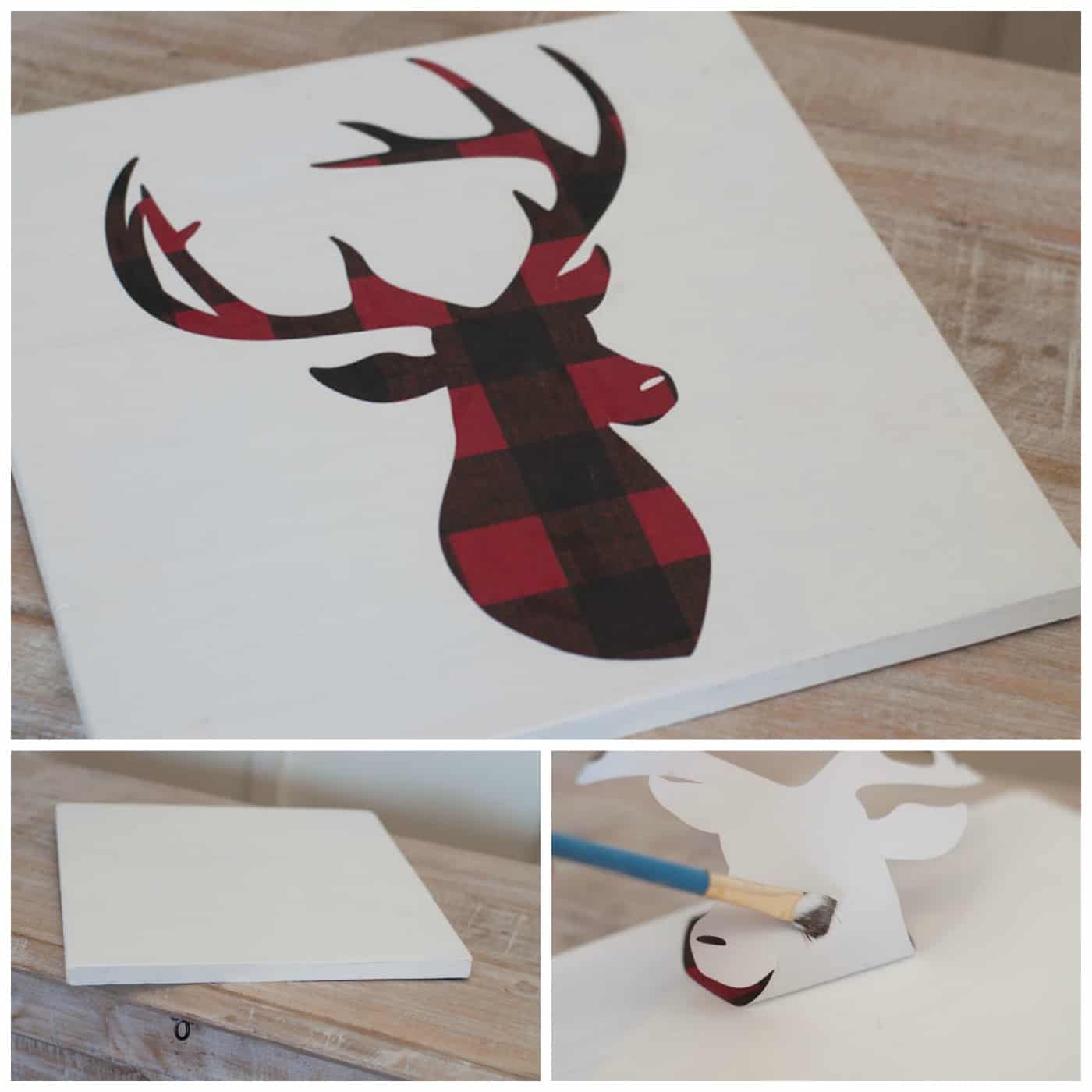 Step 3 – Add Frame
Now the fun part . . . adding our frame around this sign!
I found some wood at Lowes (I think around $3.00) and cut it to fit my wood. Once the wood was cut I added a coat of stain. Then I used my "handy dandy" nail gun to add the frame around the wood.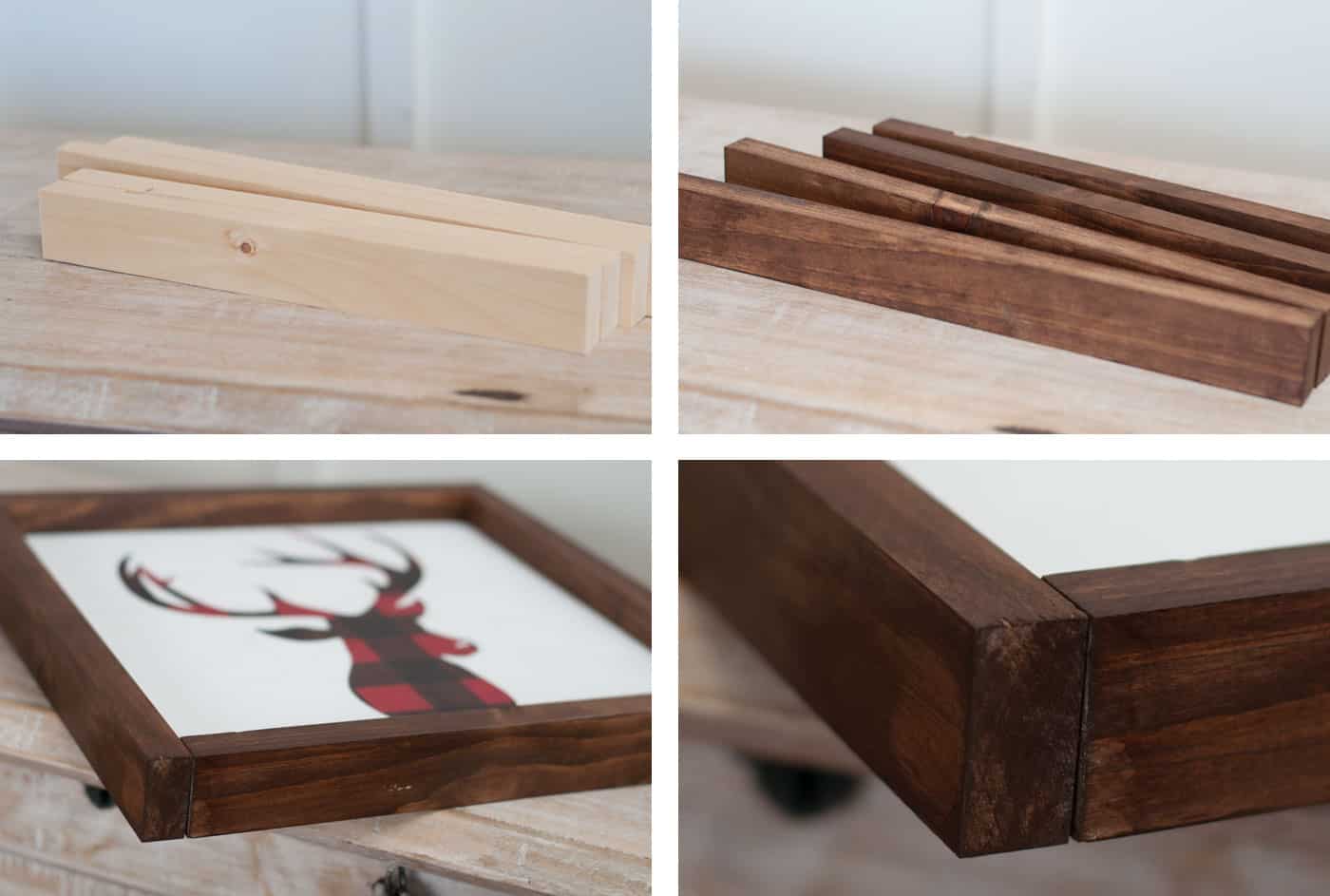 Finishing Touches
I am so HAPPY with how it turned out!! Seriously!! I think it's in my top 5 favorite posts for this year. I definitely plan on making some more signs like this for the house, asap!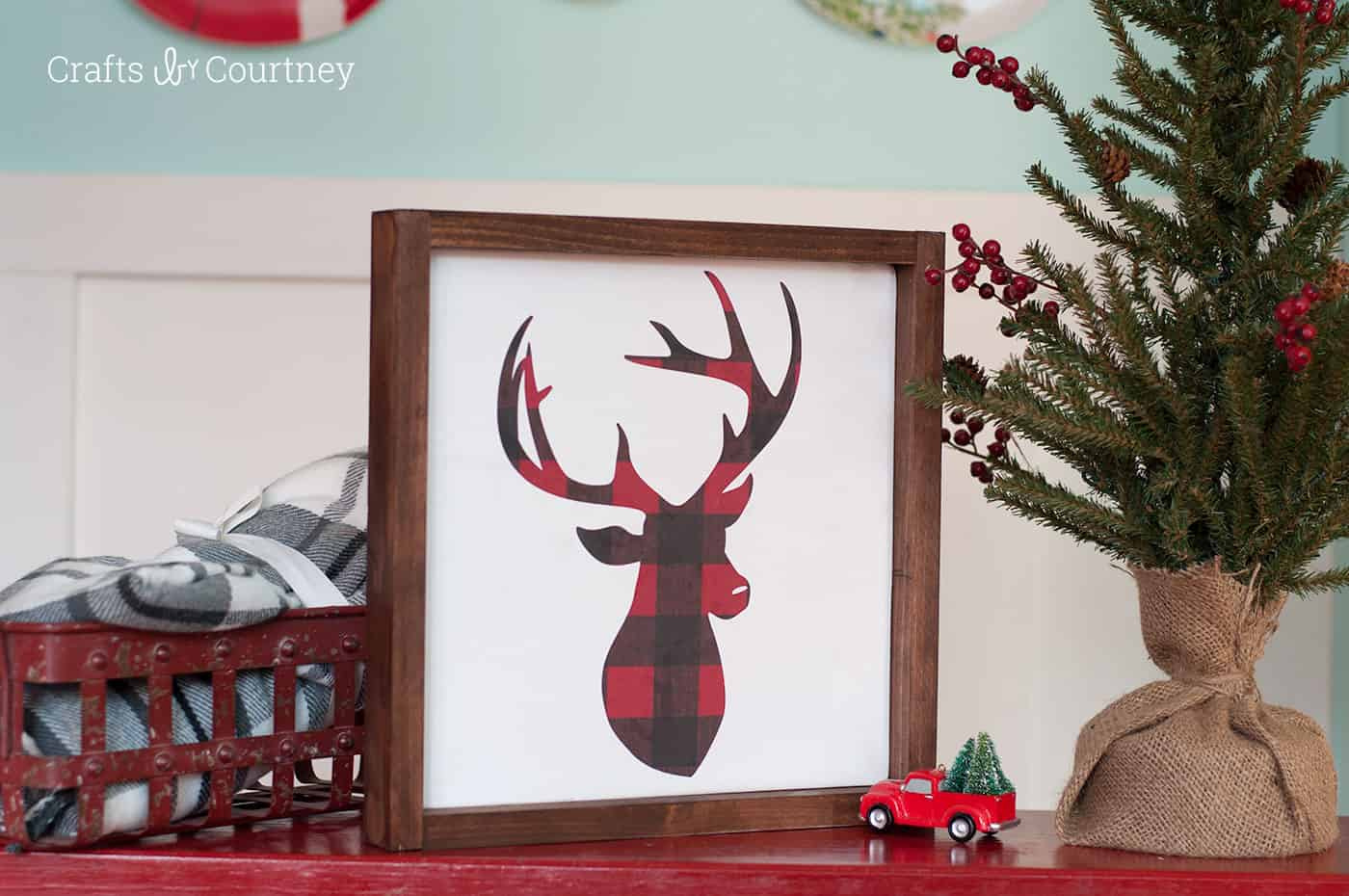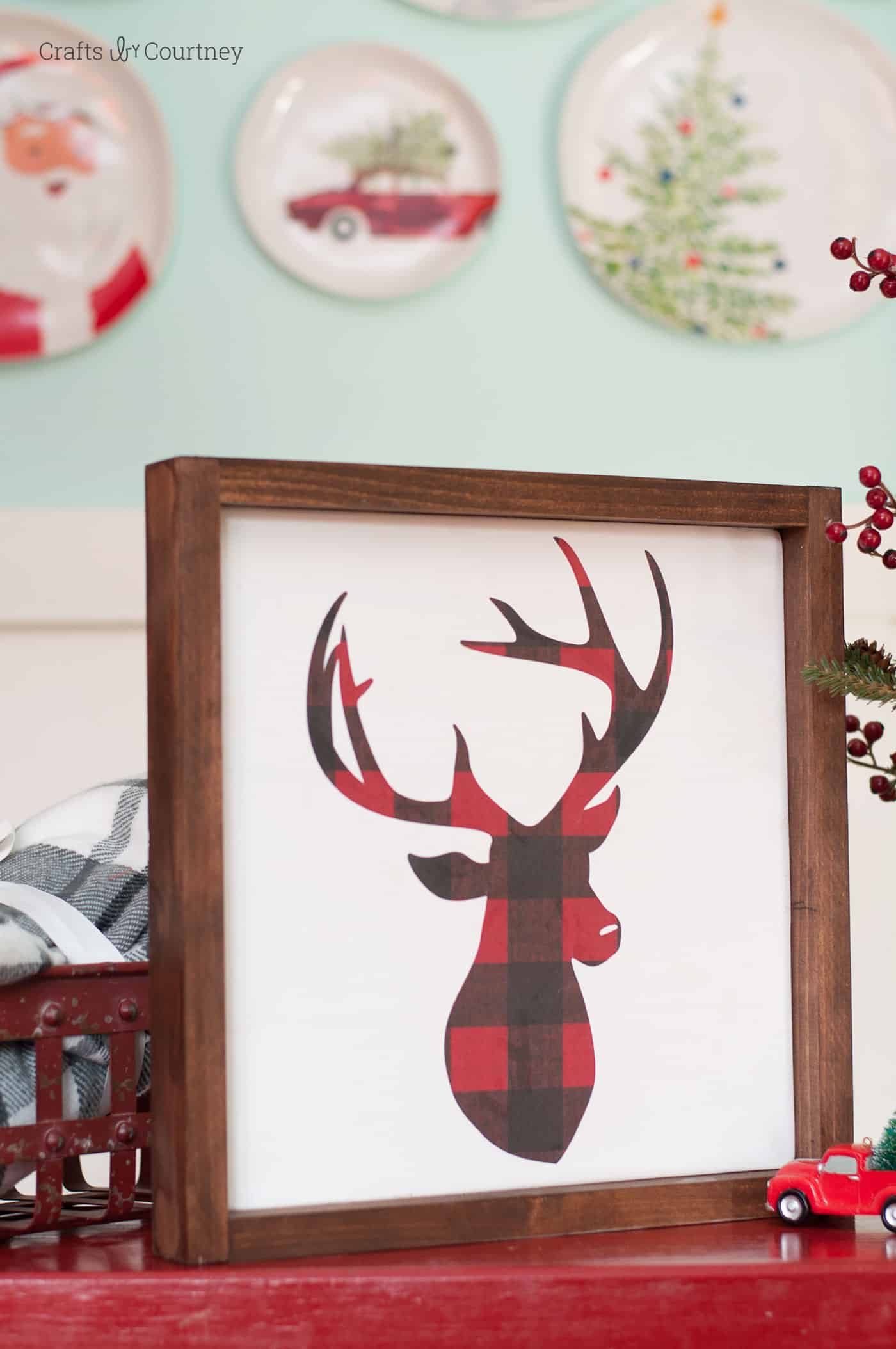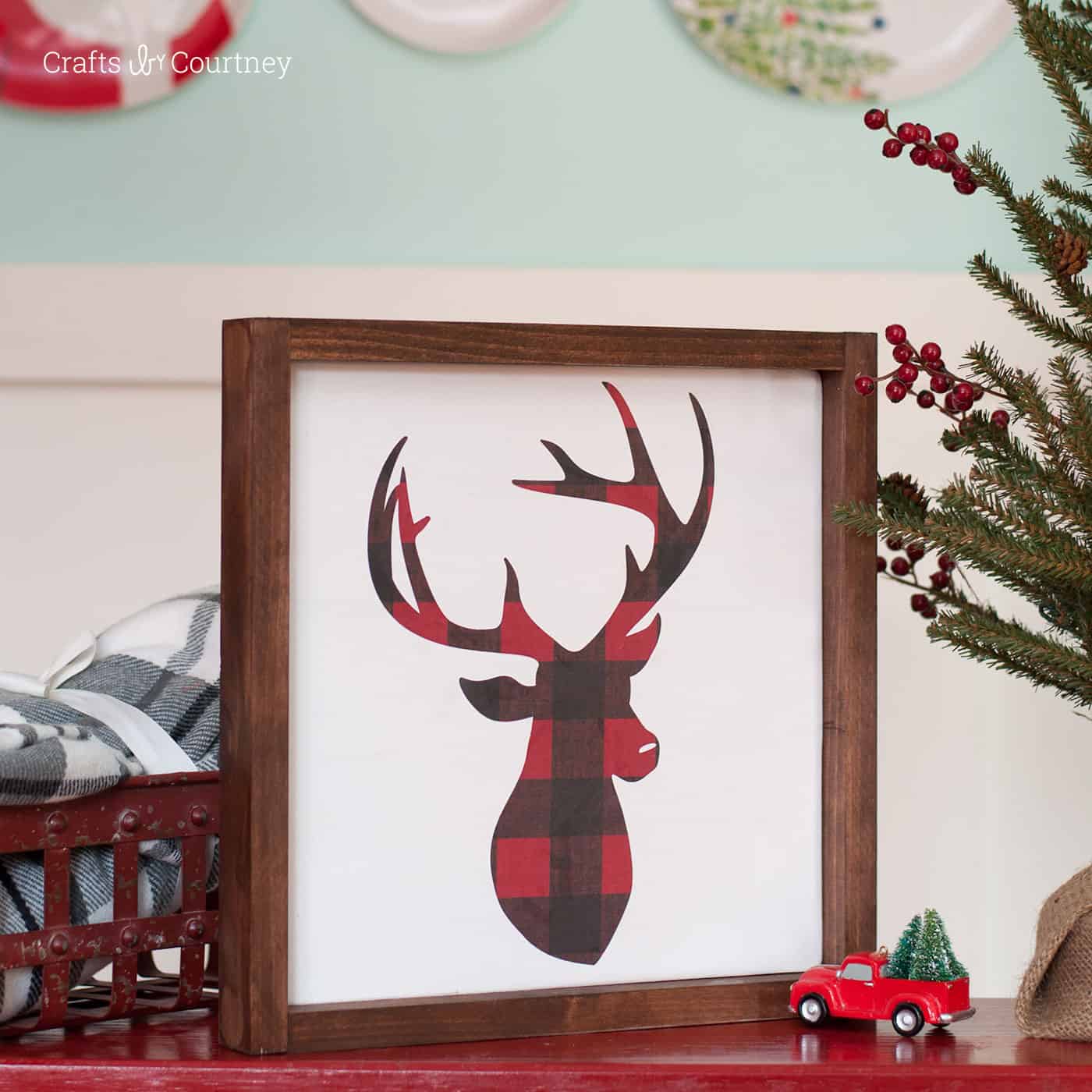 Plus, this was a pretty cheap project to make and fast. This Christmas sign would be a great gift idea for the holidays. Heck I would love to receive a personalized gift like this!
You can use any kind of scrapbook paper for this farmhouse Christmas sign project or cut any shape. Maybe a snowflake or snowman?!?
If you guys want to get even more crafting inspiration, be sure and sign up for my newsletter! It's the best of what I make.