Use Mod Podge to do a photo transfer to glass! The decal method is the most successful way to get transfer on glass that I've found. Scroll down to the bottom of this post to see a video of this method in action!
Skills Required: Intermediate. You should expect some trial and error with this project. The decals are somewhat thin and it takes some practice to learn how thick to make the medium and how much paper to rub off. It helps if you've used Mod Podge or photo transfer medium before.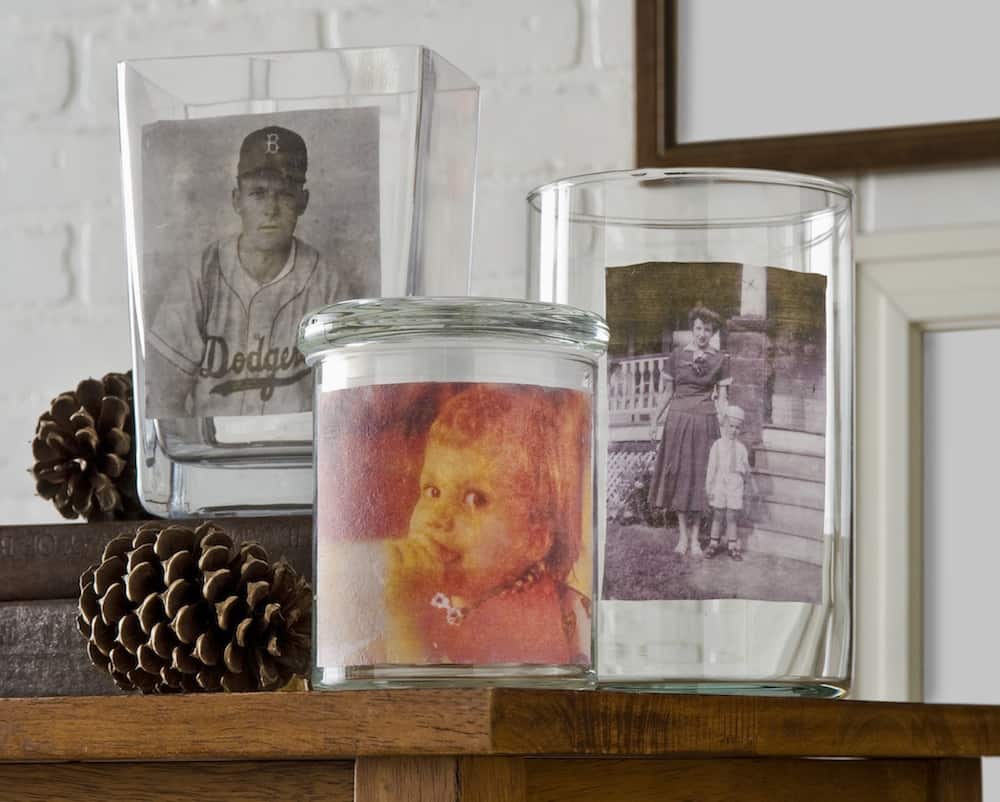 Nothing makes a house feel more like a home than pictures of friends and family. I especially love collecting and displaying old photos that family members haven't seen.
Here is an interesting way to display vintage photos using a Mod Podge photo transfer process – it's call the decal method.
Photo Transfer to Glass
It's the most successful way of doing a photo transfer to glass that I've ever found and I highly recommend it.
Let's dive into the decal method and into a few frequently asked questions you might have about transferring photos to glass before I share the tutorial with you. I've done this a lot and have failed a lot, so I'm excited
The Decal Method
I'm sure you've noticed that glass is a slick surface. You can Mod Podge a photo directly to glass, but can you photo transfer to glass? The answer is no – not directly. You'll need to use the "decal method."
In the decal method, you're going to print out photos on printer paper (not photo paper) and then paint them with Mod Podge photo transfer medium.
You'll let that dry, rub away the paper, and a decal of the medium will be left behind. You're going to use this as a decal to place on the glass. The nice thing about this method? It's basically a glass cling, and you can (typically) remove it and reuse as necessary.
(Another related method is the packing tape image transfer if you want to check that out! It works on glass too but has a different effect).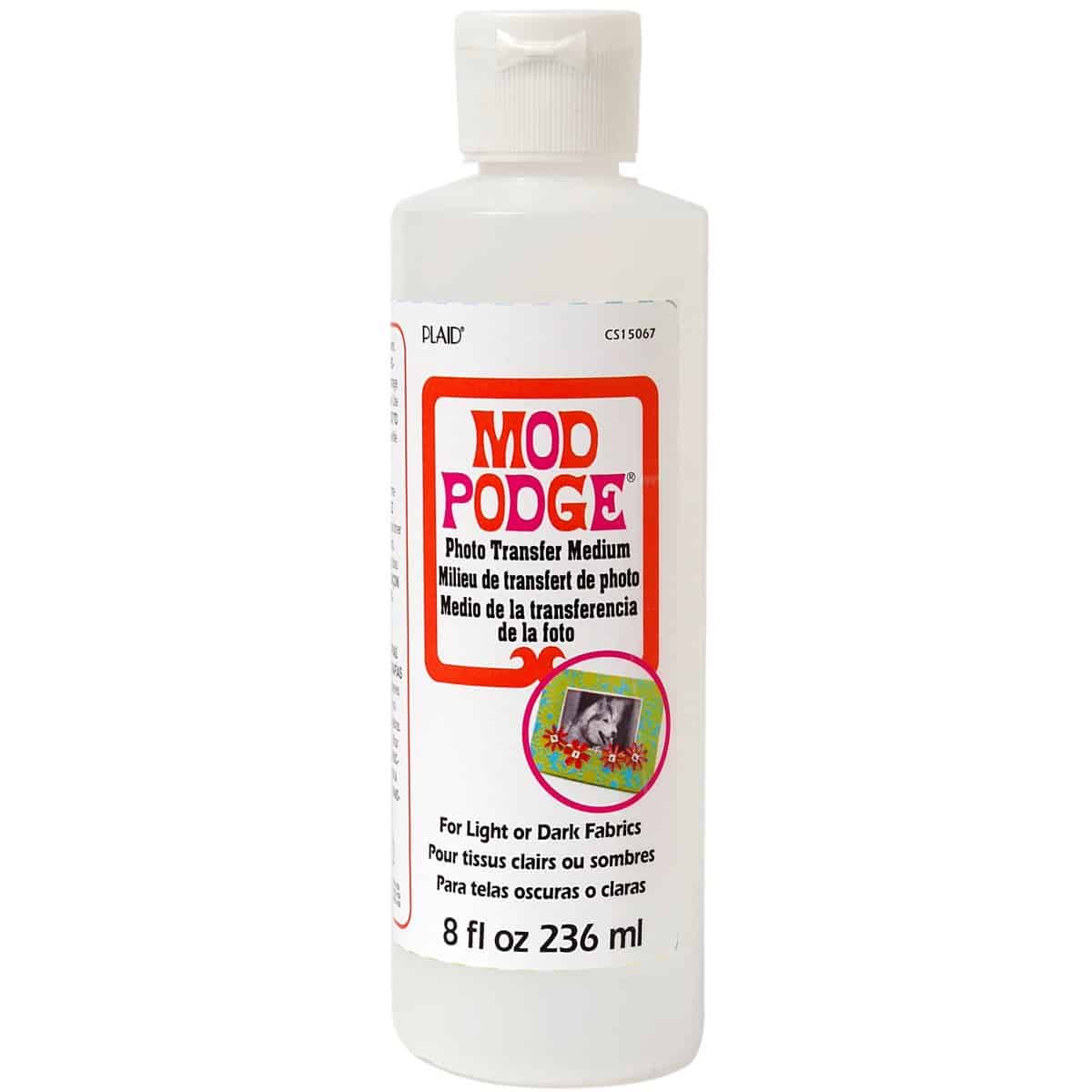 Inkjet or Laserjet?
Typically you'd do this photo transfer to glass with laserjet copies. But the rule isn't that you use a laserjet – the rule is that you use a dry ink toner.
My point is, I actually used my HP inkjet printer for this photo transfer, because the ink that HP puts in their cartridges is very dry.
If you have any doubts as to whether your inkjet printer has a dry ink, you can go ahead and try this first with the photo transfer medium and see if it works. If it doesn't, go to Staples or Kinkos and get laserjet printouts. Remember to use regular paper – not photo paper.
Transferring Photos – Tips for Success
What are my most important tips for a photo transfer to glass? Here they are:
Use a medium layer of the transfer medium – obscure the image entirely so you can't see any portion of it. Thicker is better than thinner, otherwise your decal will be too thin and tear easily.
Reverse any images with words so that they appear correctly when the transfer is complete.
Use thinner printer paper. You are going to rub away all the paper, so nothing too thick – 20 lb or less is good.
Don't rub too much in one place or you'll tear the decal. Wet, rub, let dry a little, then repeat. The decals are slightly fragile.
Understand that the images are always going to have a vintage look. This is the case when you transfer any image to wood, canvas, etc. as well. That is the result of using this medium.
Ready for the project? Let's get to it – and learn how to transfer photos to glass using the decal method.
These vases are a great way to showcase some of the great times you've had with your family and friends over the summer. I'd recommend keeping some and giving others away as gifts. Add fun fall items, like pine cones, for ambience.
Transfer a Picture to Glass
Gather These Supplies
Glass vases of various sizes
Printer and paper
Foam brush
Scissors
Wax paper or a silicone mat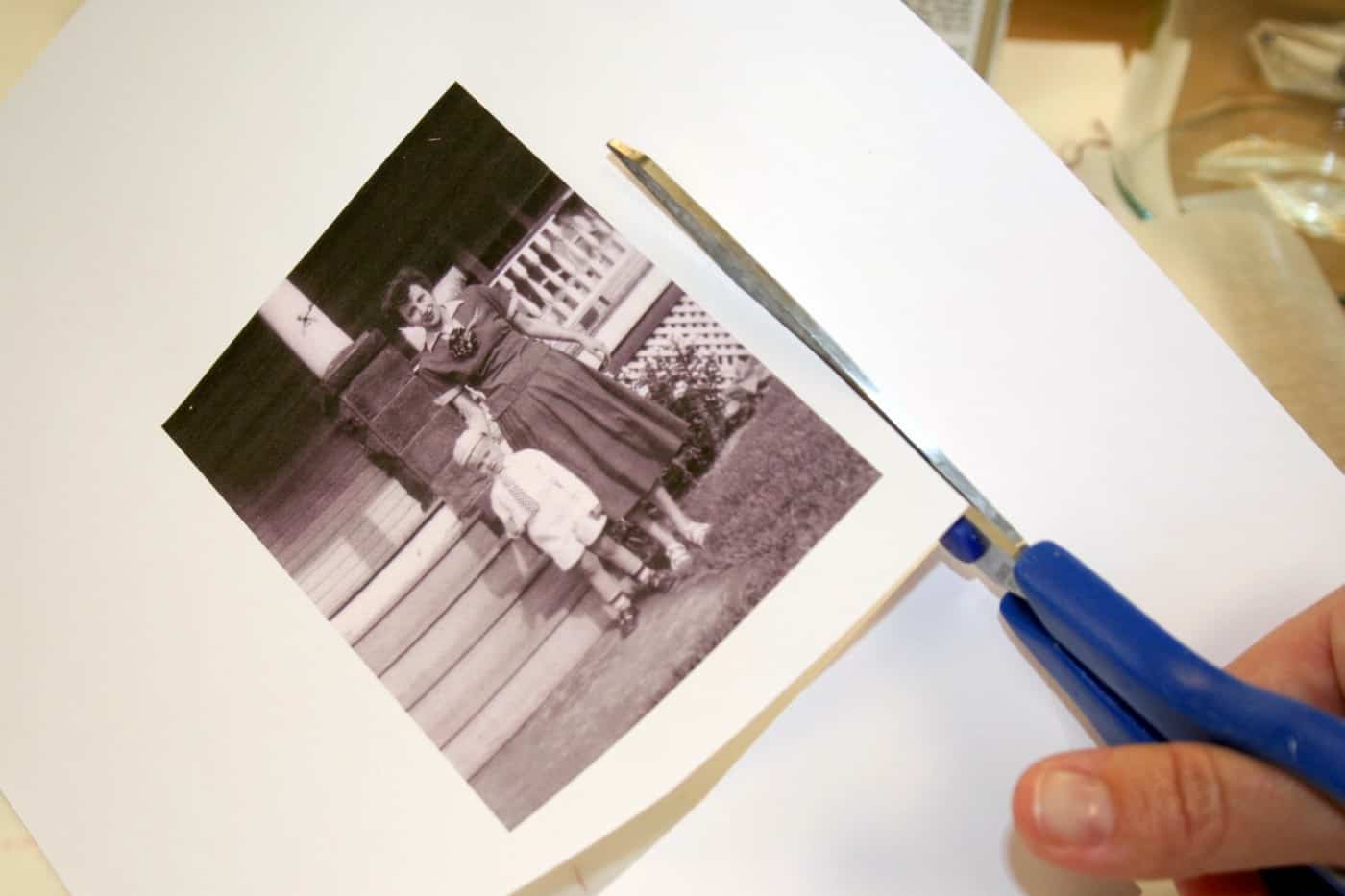 Print out your images on your printer and cut them out with the scissors. Leave approximately a 1/2" – 1" border around the image.
TIP: If there is any writing or text in the photo, reverse the image before printing to make it readable.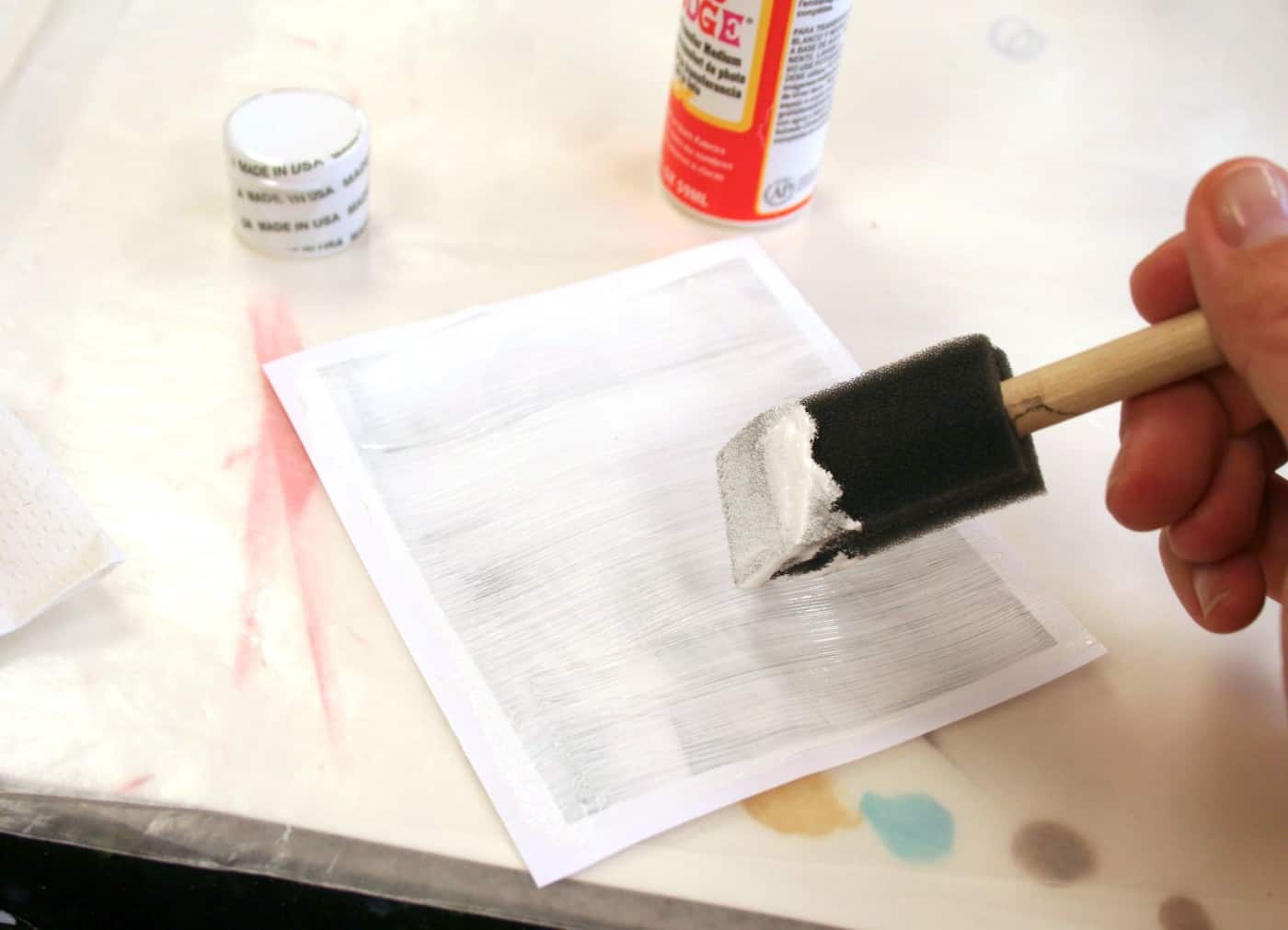 Lay your photos face up on wax paper. Spread Mod Podge in a thick layer using the foam brush until you can no longer see the photo. Then place on wax paper (keeping the photo transfer medium and photo face up).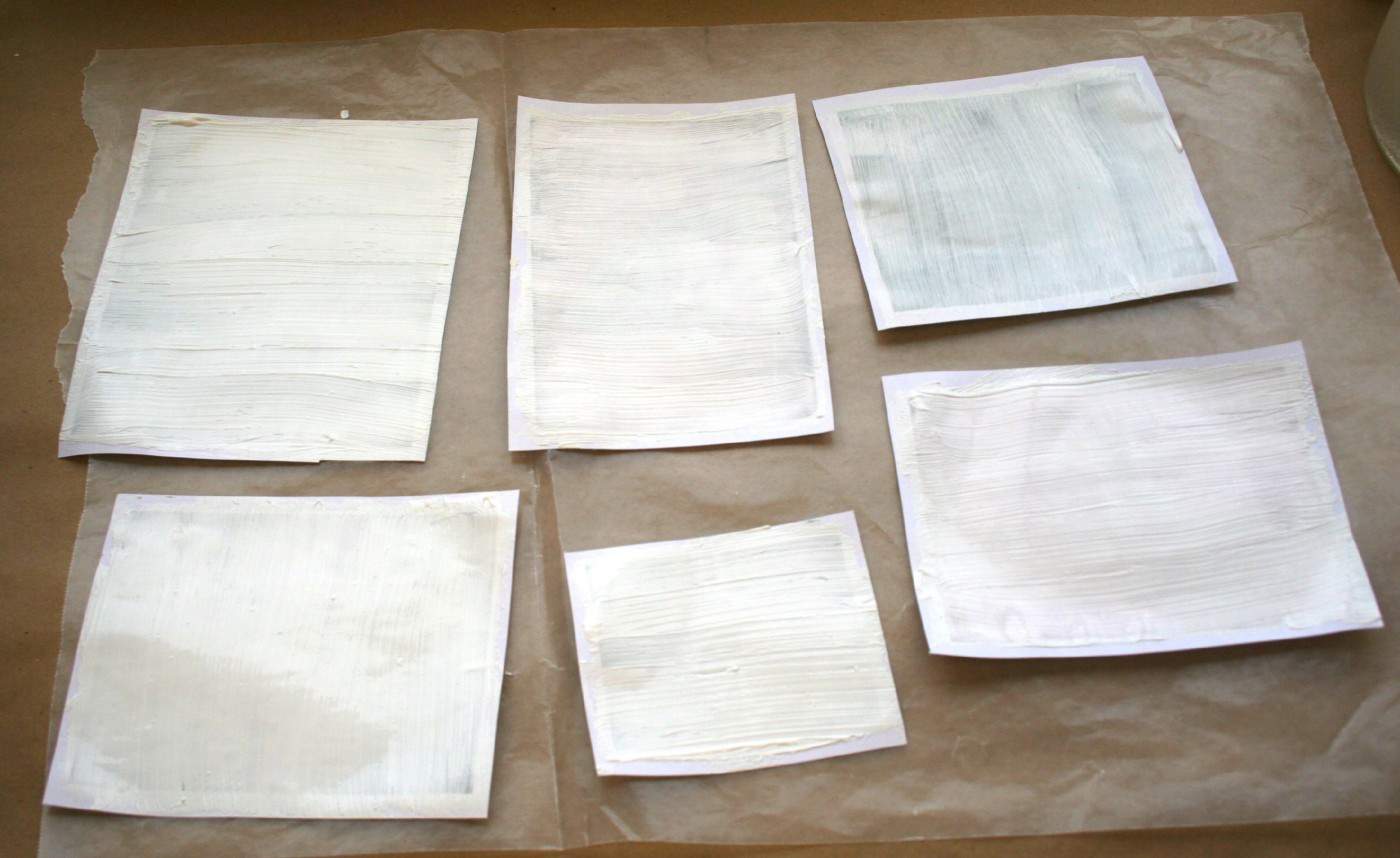 Let your photos completely dry overnight on the wax paper.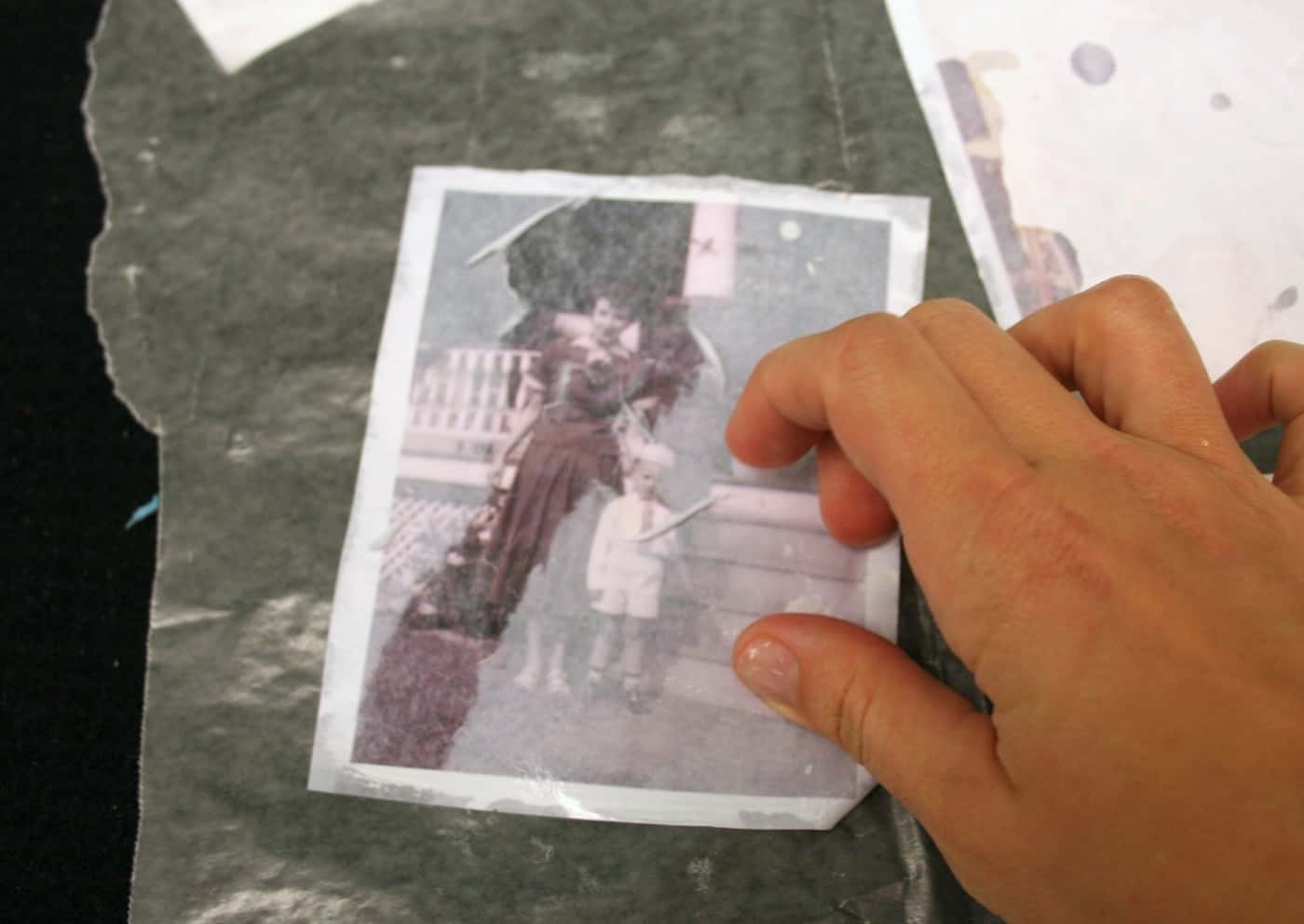 Once dry, turn your photo over, dampen in the sink (or with a spray bottle) and start rubbing away the paper. You can use your finger and medium pressure.
TIP: Don't rub too long in one place or you will tear the image.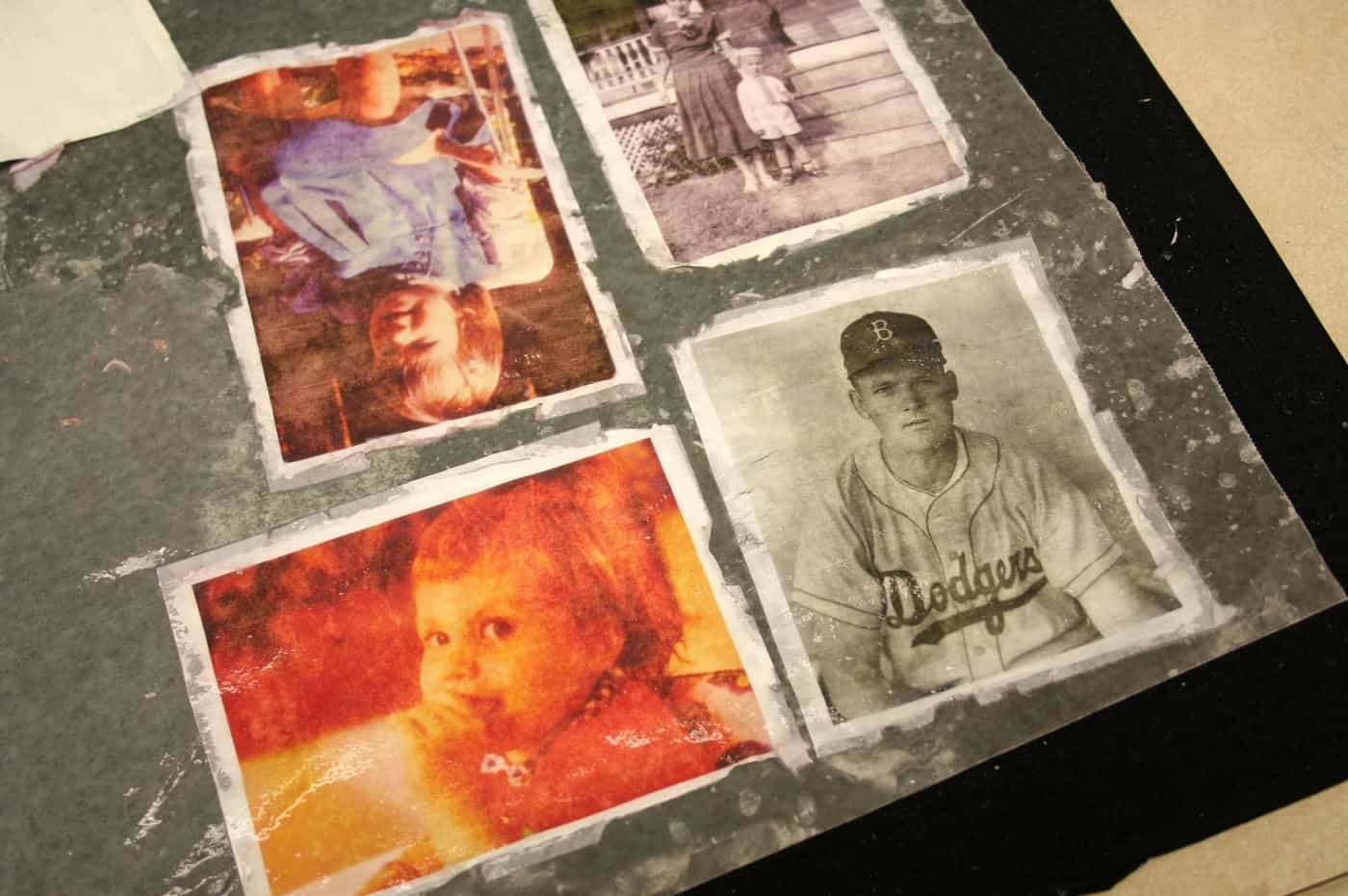 Let the photos dry and see if there are additional areas where you need to rub away paper. Continue to be gentle when rubbing.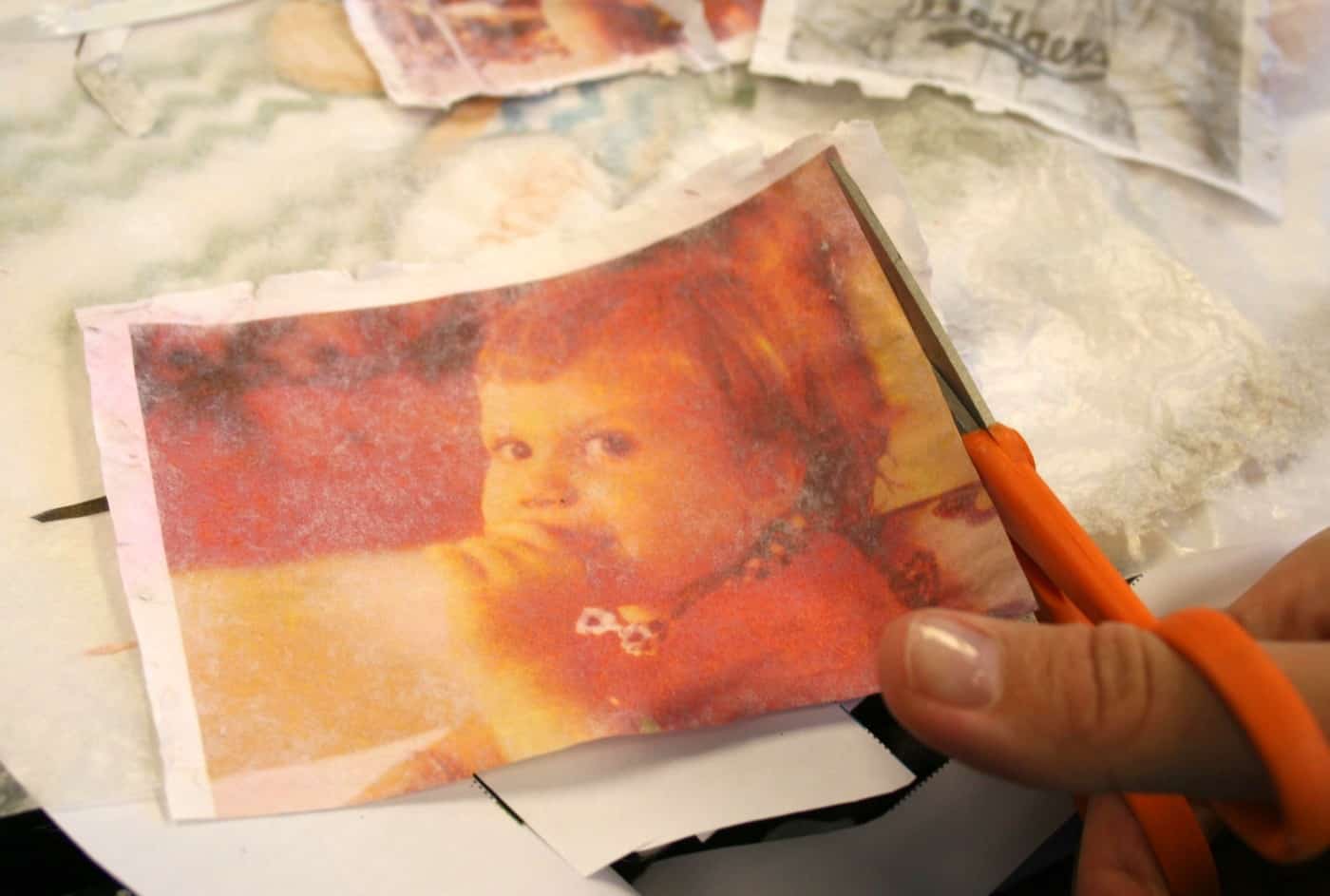 Cut out the images and adhere the photos to glass. They will stick if you rub, so rub carefully. If you don't press them down too hard, they can be peeled up and reused.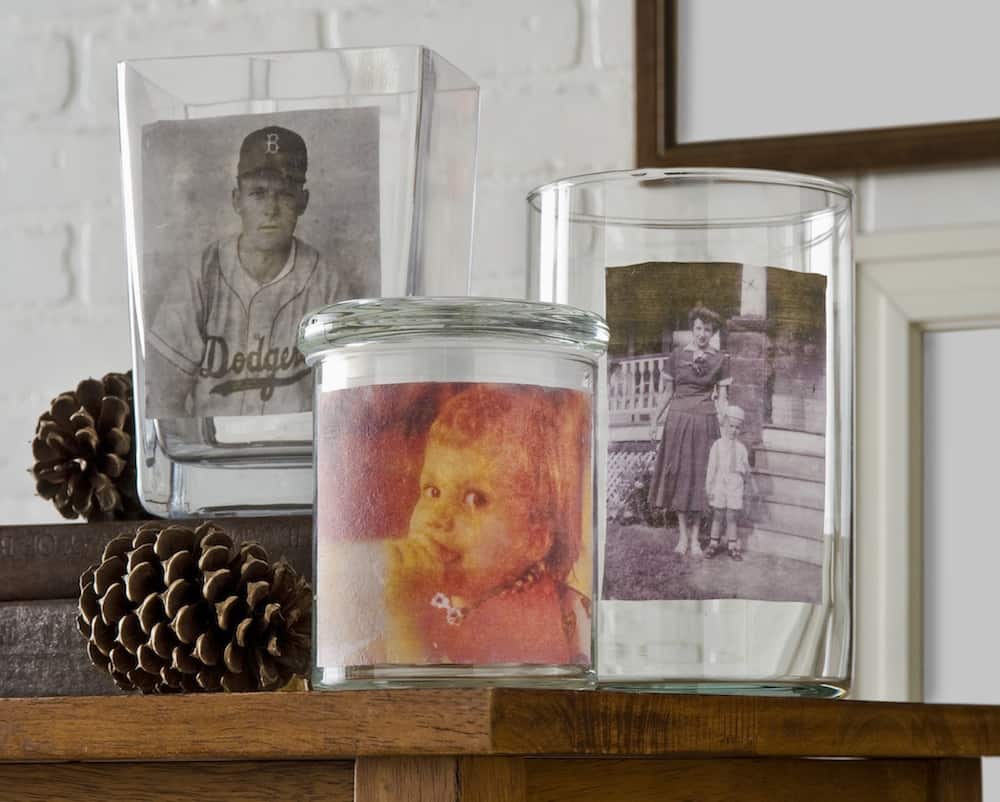 I love the idea of doing this photo transfer to glass on recycled mason jars, glass bottles or any other containers you can get from the thrift store.
Surprise your family with old photos when they come over – you can even ask them to guess who is in the photo!
See how to make these photo transfer decals in the video below. Just click play in the video.
If you love this photo transfer to glass, be sure to create your own version and share with me in the comments! Be sure to share with your friends on Facebook, Twitter and Pinterest.
And if you want more articles about Mod Podge photo transfer medium, check out the posts below! Just click on the image to go to the post.