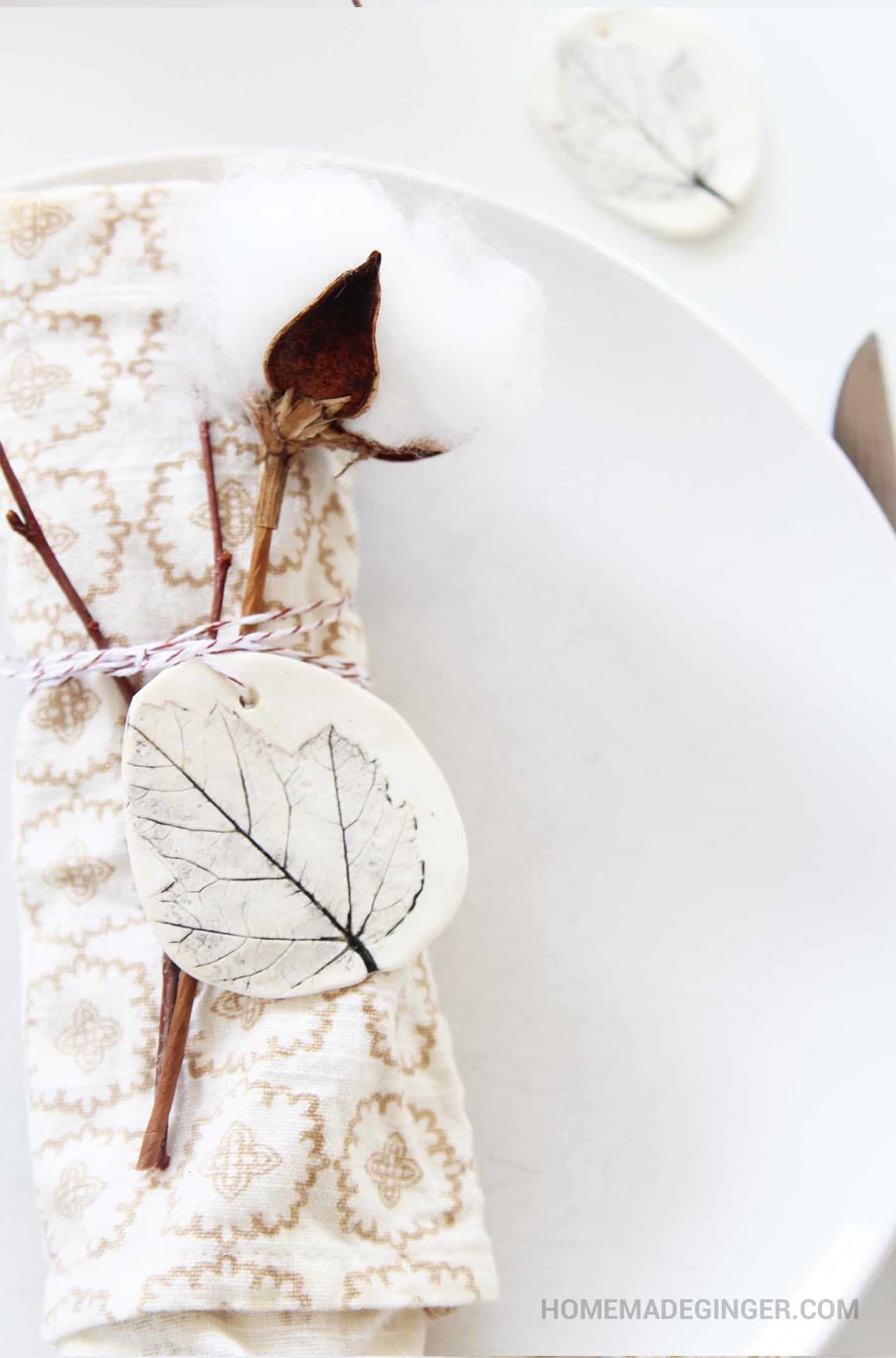 I'm not much of a Thanksgiving decorator. It's that holiday that gets smushed in between Halloween and Christmas and kind of forgotten. Instead of getting out entirely new decor or crafting something up that can only be used for a few weeks for Thanksgiving, I like to think of transitional projects.  These little clay leaf charms are the perfect example. They look so elegant and simple on your Thanksgiving table, but can also be used for a Christmas ornament later.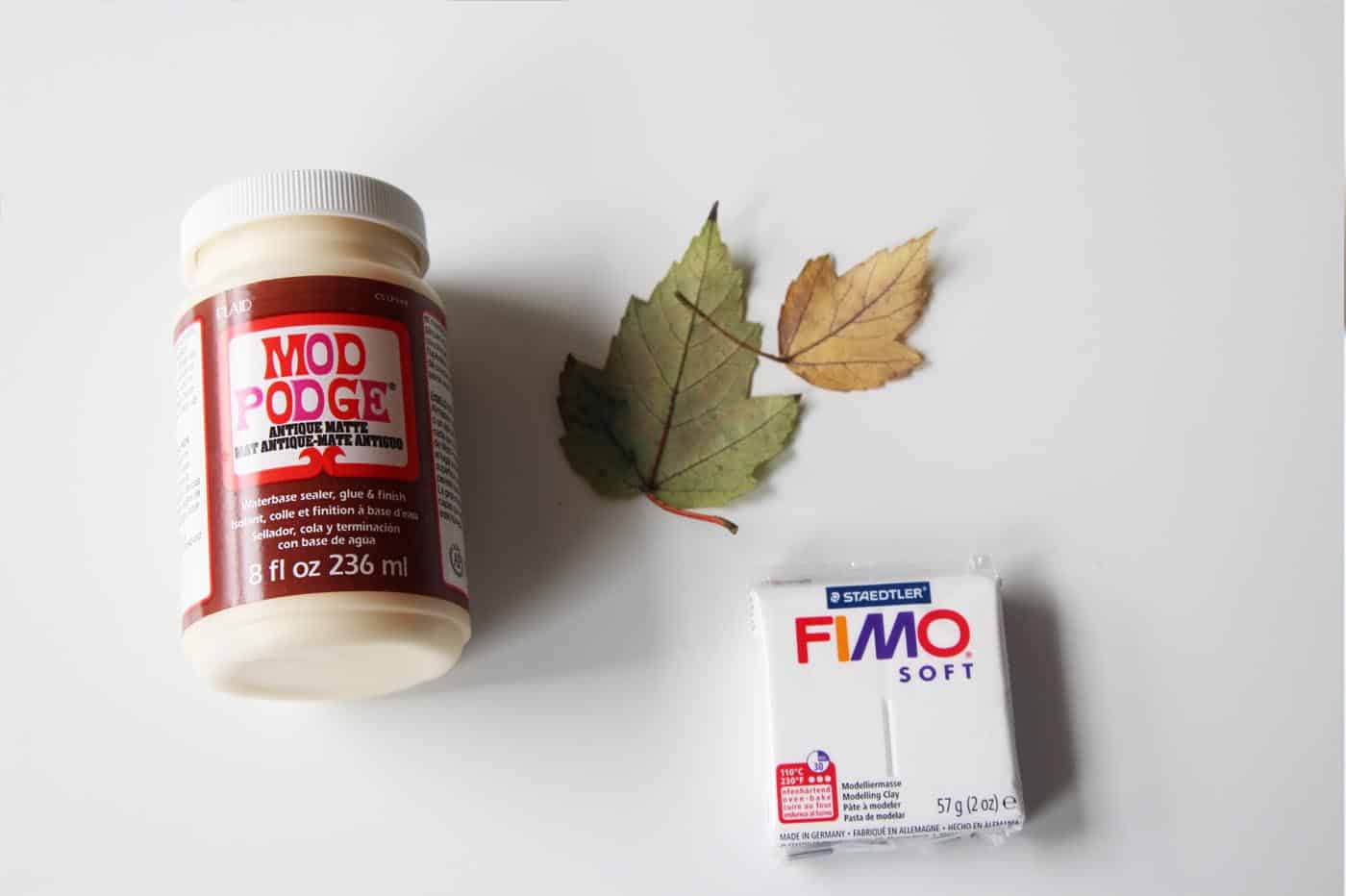 For this project, you will need:
Polymer Clay
Leaves
Black paint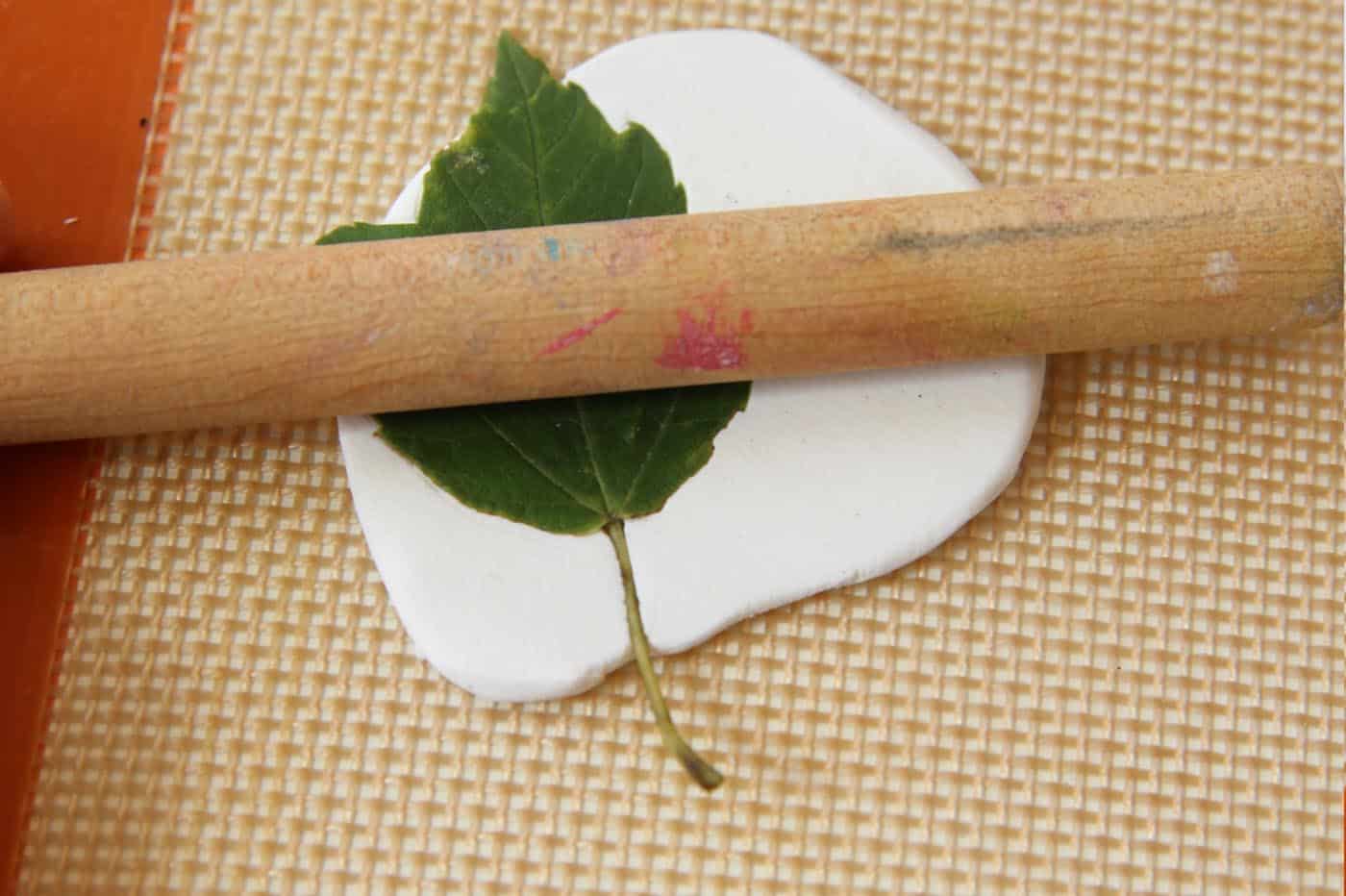 Step One: Using a dowel rod or the end of a paint brush, roll out a piece of clay. Press the leaf into the clay, vein side down and roll it again, making sure that the leaf is imprinted onto the clay.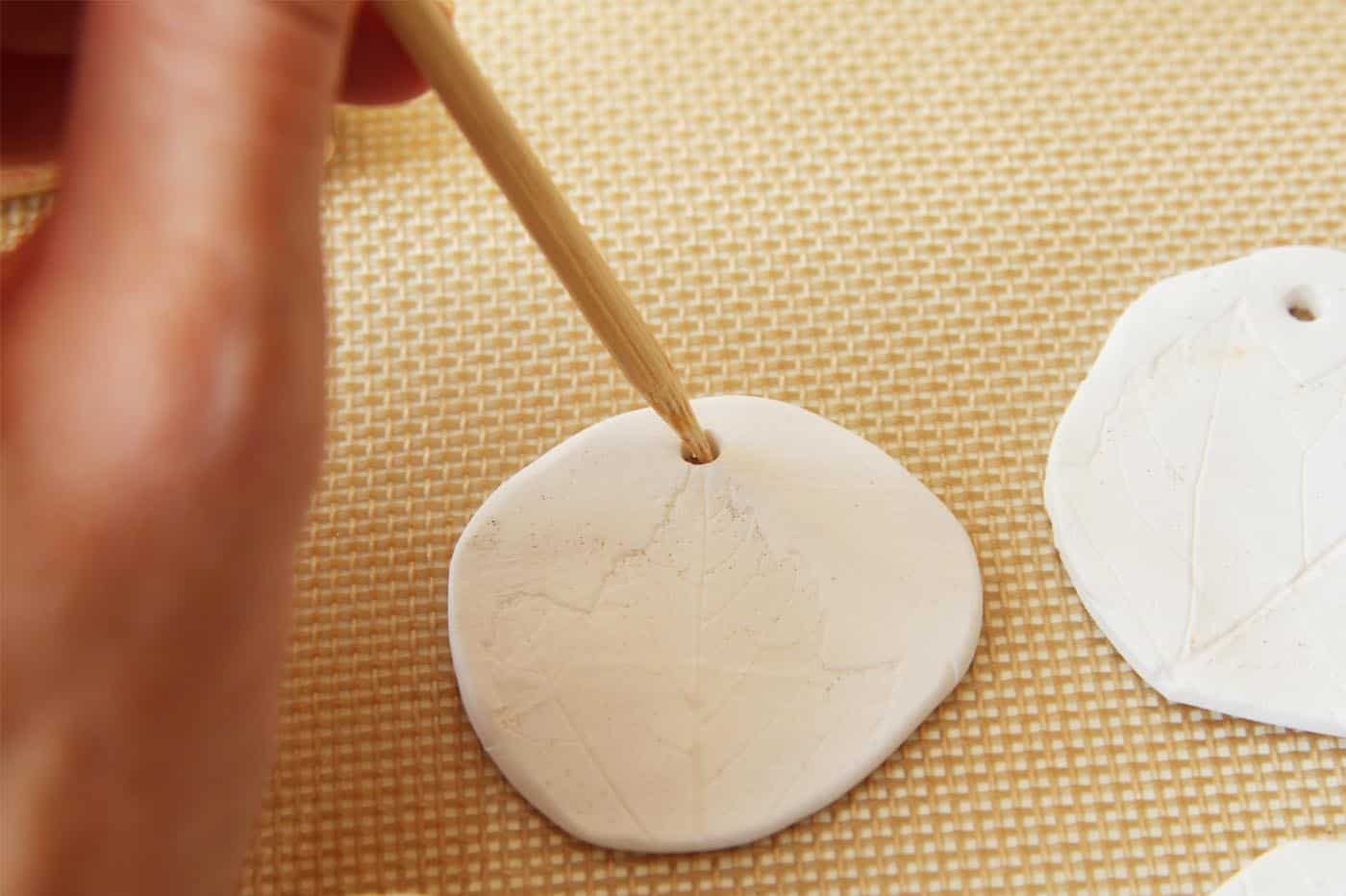 Step Two: Make a hole in the top using a toothpick or skewer.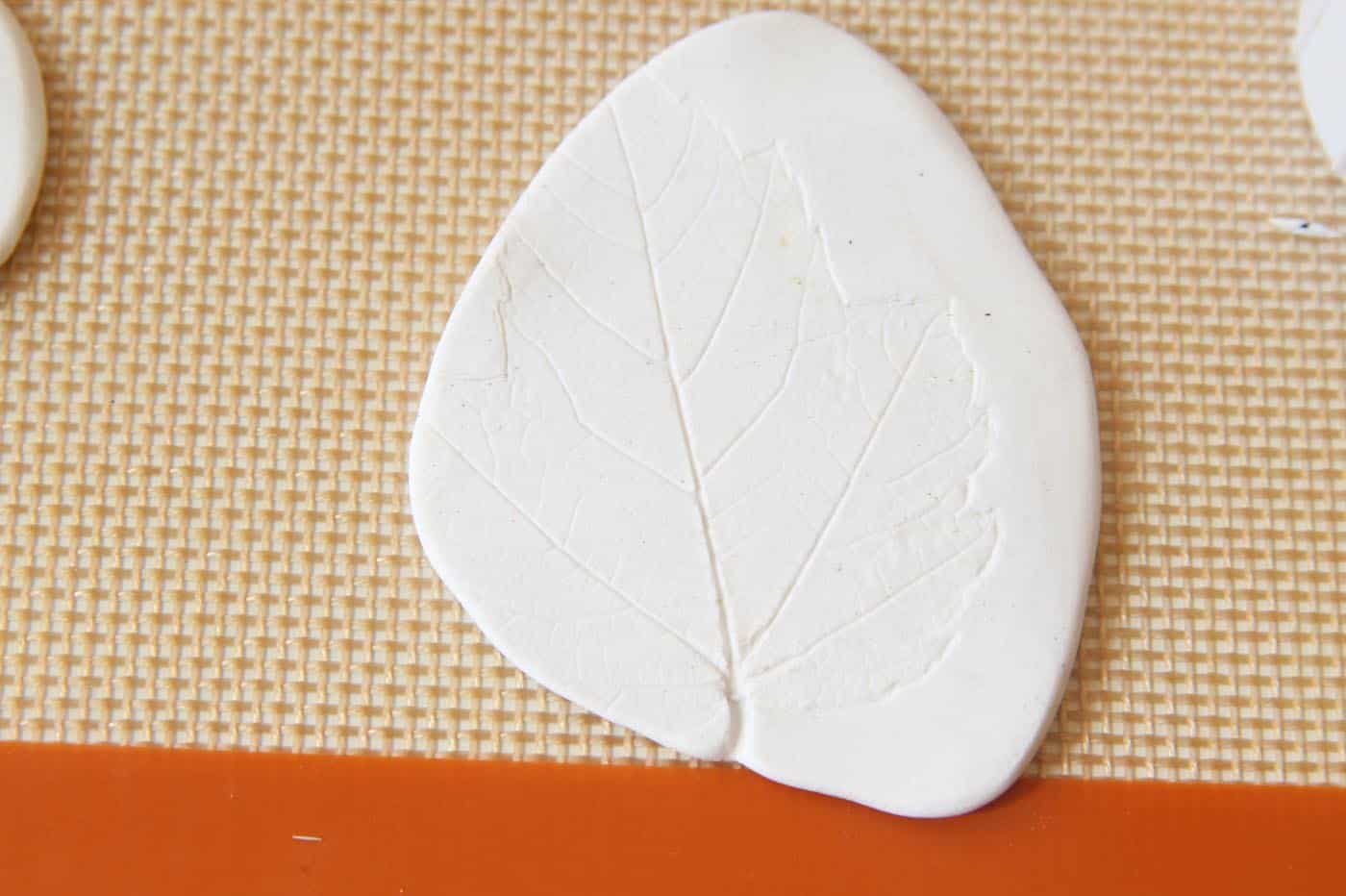 Step Three: Bake the clay pieces according to the package directions.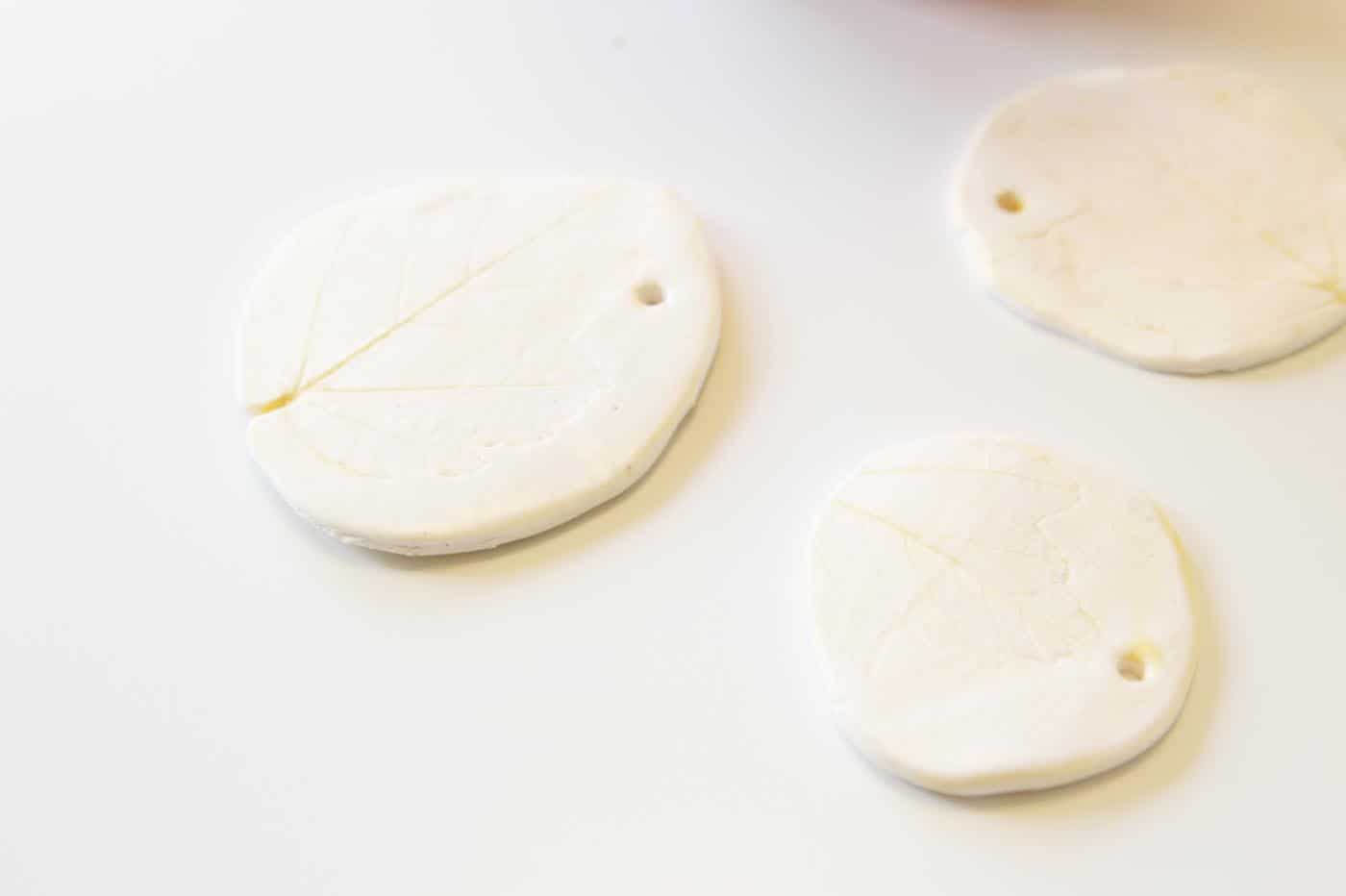 Step Four: Once the clay pieces are cooled, brush on a layer of Antique Mod Podge. This will give them a sheen but also add a bit of a warm hue which is perfect for fall decor.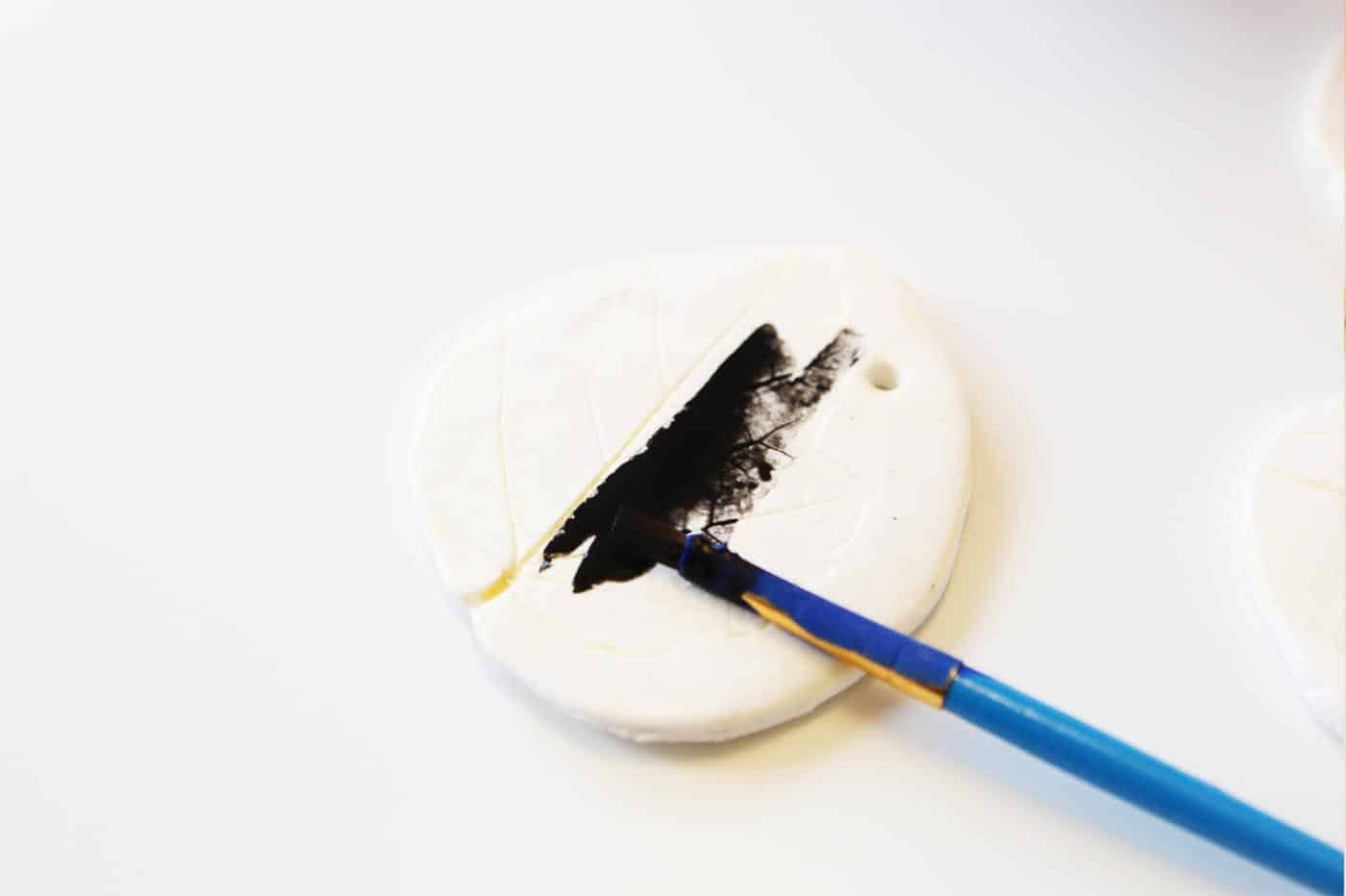 Step Five: Once the Mod Podge is dry, water down some acrylic paint or use black watercolor and brush on the paint to the leaf so that the paint will sink down into all the veins.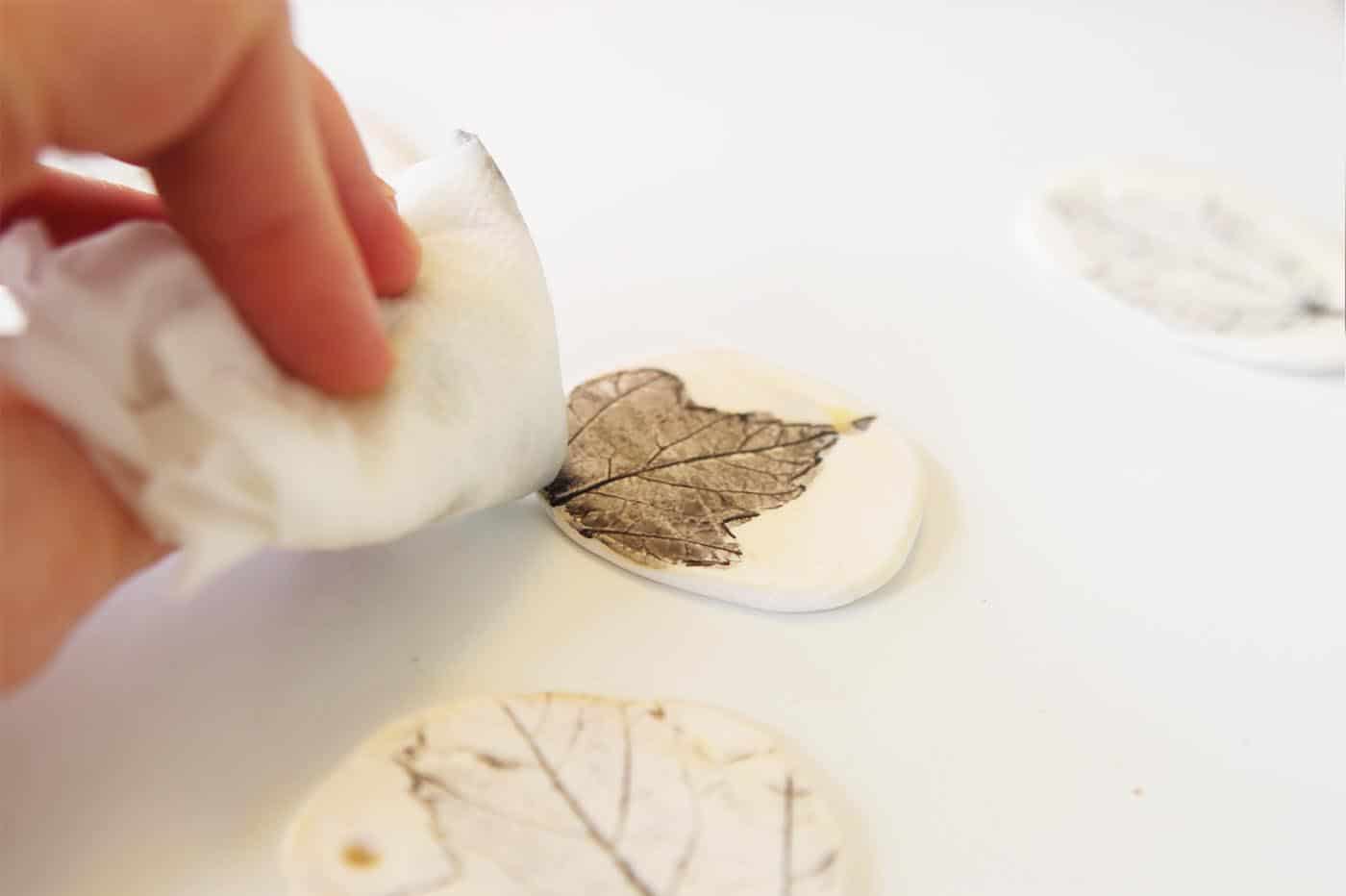 Step Six: Allow the paint to dry, then take a damp cloth and wipe of the black paint, leaving behind only the paint that sank into the veins and grooves.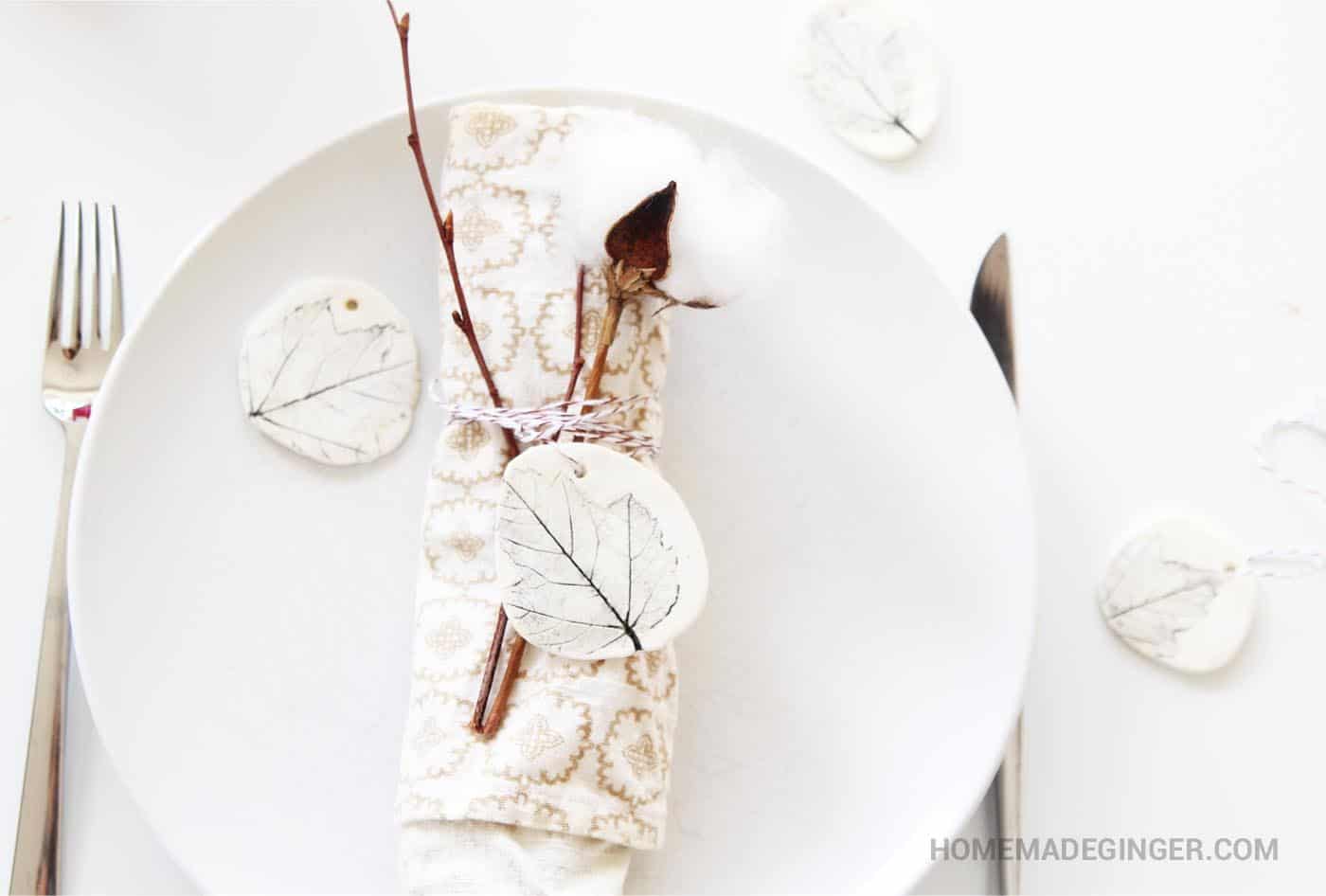 Step Seven: Tie a string around the leaf charms and add them to your Thanksgiving place settings!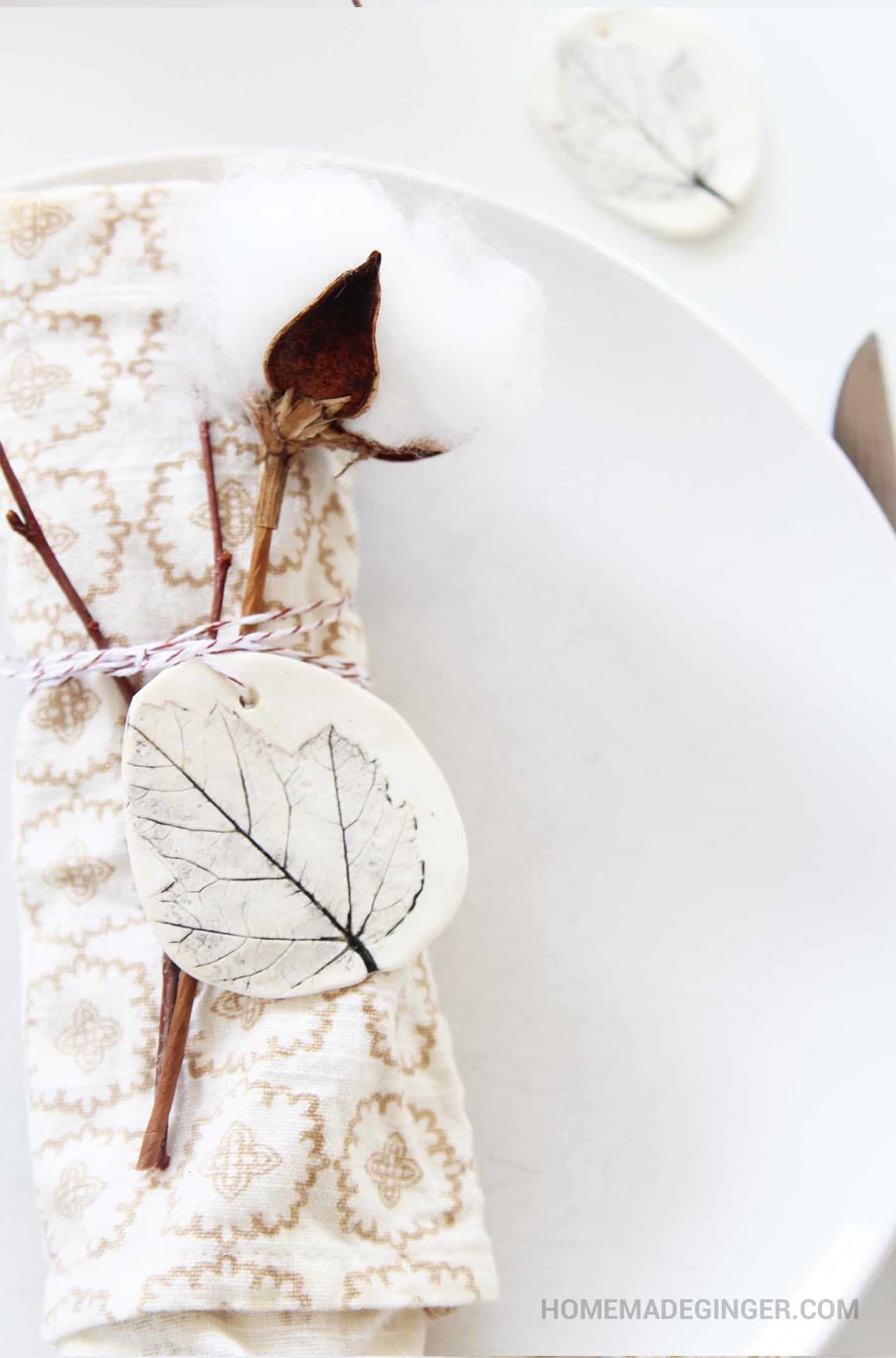 I love how these turned out. Beautiful and classic with just a touch of modern!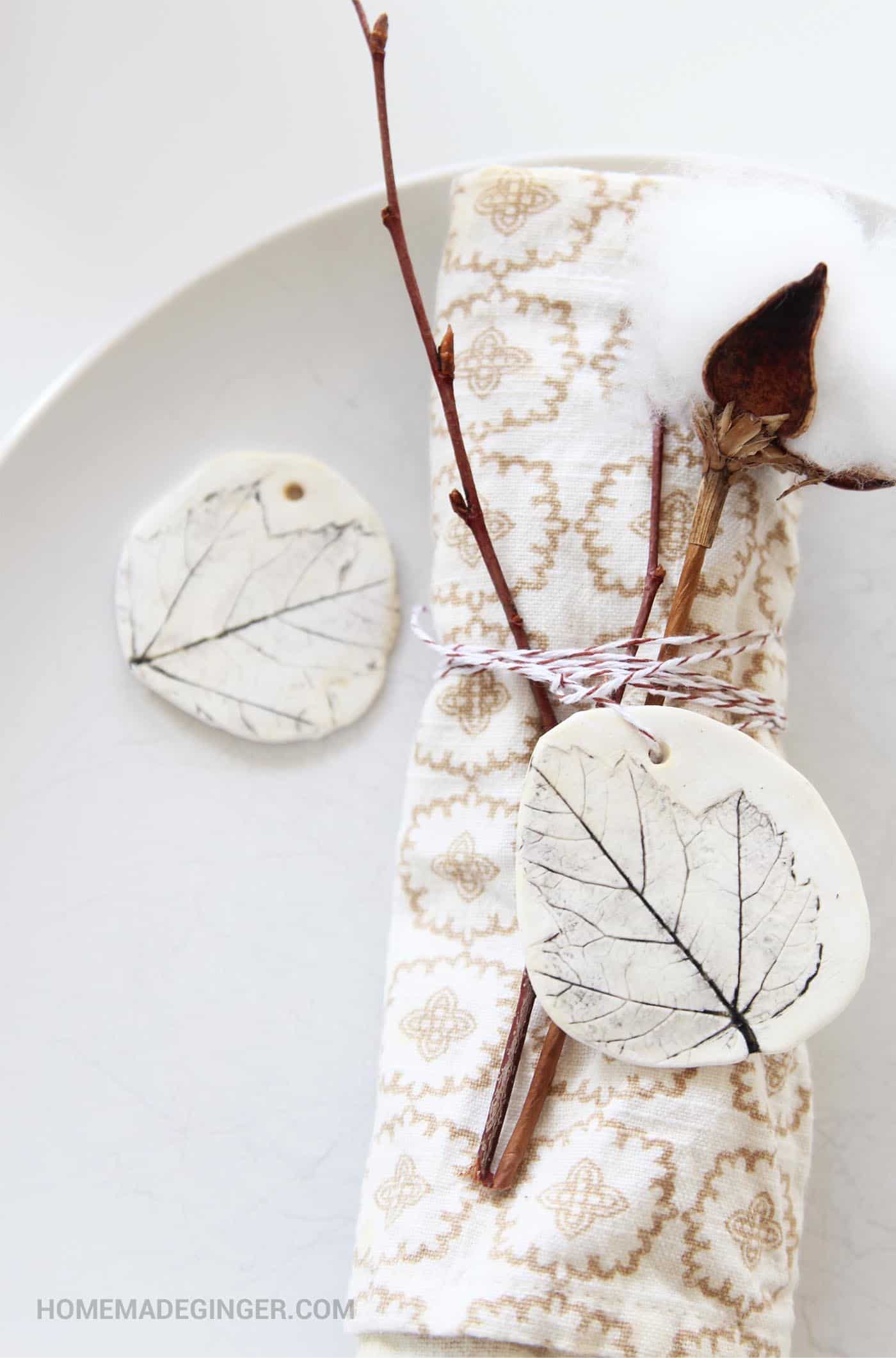 This leaf charms craft is also a project that kids can easily help with, which are the best kinds of crafts in my opinion!
I hope you will try your hand at these little clay charms – and maybe experiment with different colors or sheens of Mod Podge to put your own twist on it! Be sure to check out my blog, Homemade Ginger for more tutorials just like this one. I'm also hanging out on Instagram, Facebook and Pinterest!