Learn how to preserve leaves with Mod Podge! This is the perfect way to keep the color in leaves of all kinds. Get the how-to here.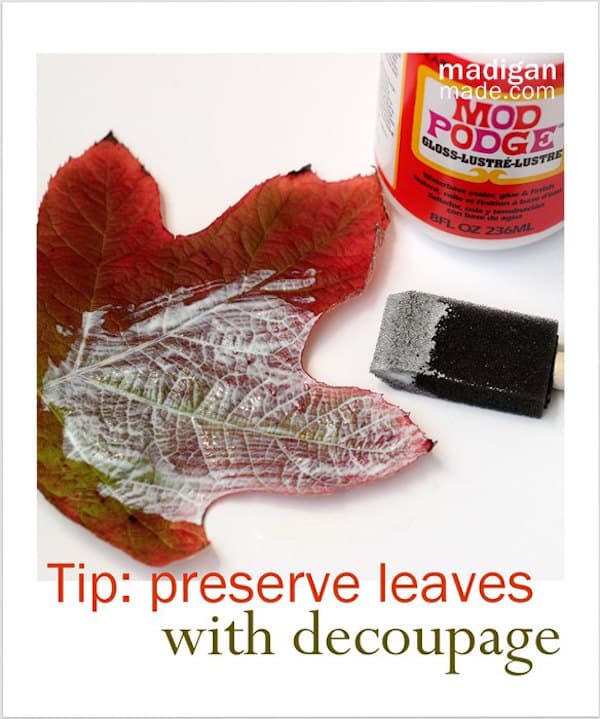 I actually get asked this question quite a bit – how can you preserve fall leaves? Can it be done with Mod Podge? And the answer to the question is yes!
But I have to be honest. I completely forgot why leaves change color in the first place! And please don't laugh at me . . . I have a forestry degree . . . but if you don't use it, I guarantee you lose it!
"The chlorophyll breaks down, the green color disappears, and the yellow to orange colors become visible and give the leaves part of their fall splendor. At the same time other chemical changes may occur, which form additional colors through the development of red anthocyanin pigments." –source
So there's the official answer. And yes, something about Mod Podge stops the leaves from changing and crumbling and preserves them exactly the way they are. Is it a chemical reaction? I'm not sure.
I'd like to think it's simply the magic that is Mod Podge. Learn how Shannon preserves her leaves with the complete tutorial below.
How to preserve fall leaves at Rosyscription