Personalize small glass gems using family photos and Dimensional Magic. They make great ornaments, or use in other decoupage projects.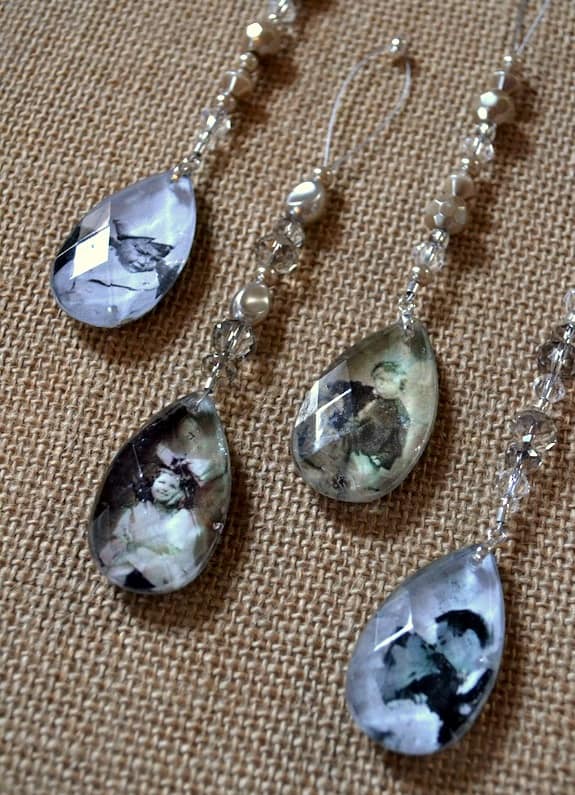 Dimensional Magic is just about the most awesome Mod Podge formula ever, at least today. It seems like every day I have a different favorite formula, and today is definitely Dimensional Magic.
These ornaments made by Jenn are great because they are not just for Christmas – they can be used as home decor any time of the year. Or how about turning something like this into a bookmark? Or a piece of jewelry?
There are so many possibilities! I love Jenn's personalized ornaments and I think you will, too. Click through below to learn how she made them.
Crystal pendant family photo ornaments at Rook No. 17