If you've ever found a beautiful piece of paper begging to be used in a craft, this DIY photo frame is perfect – so easy to make with Mod Podge!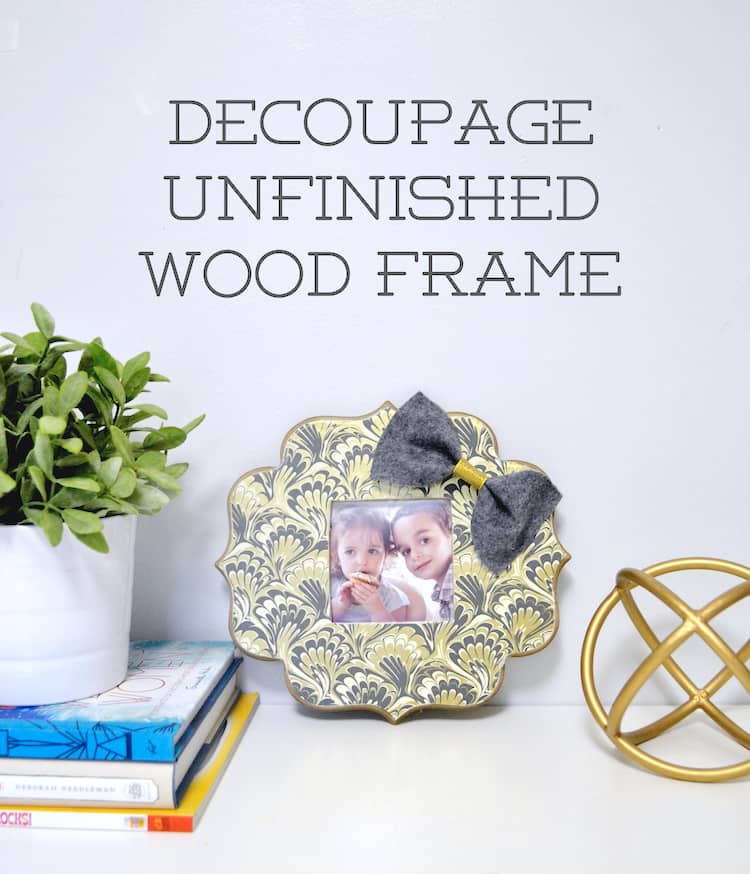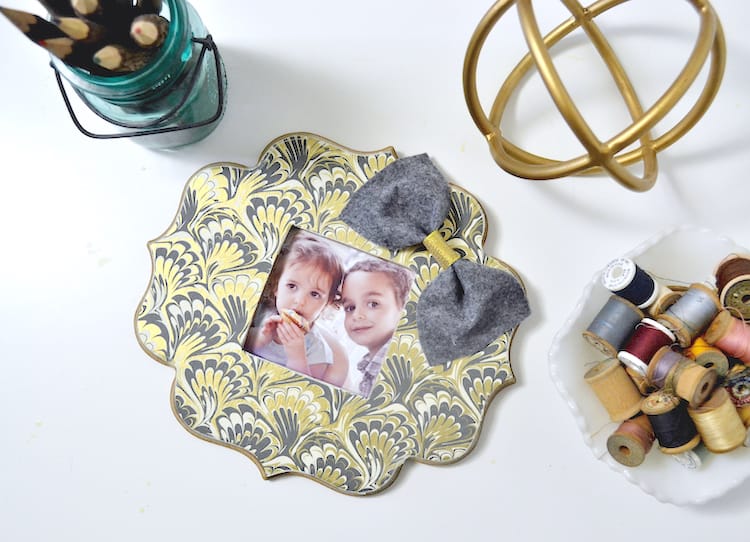 If you've ever in your life stepped into a craft store, then I know you've seen those inexpensive wooden frames in the unfinished wood section. Would you believe that this is the first time I've ever bought and decorated one myself?
It's true. I don't know why, but they've never appealed to me before . . . until I bought this gorgeous handmade paper from Papersource.
This paper was just begging to be Mod Podged onto an unfinished frame . . . and I LOVE the results! Here's how to make this DIY photo frame.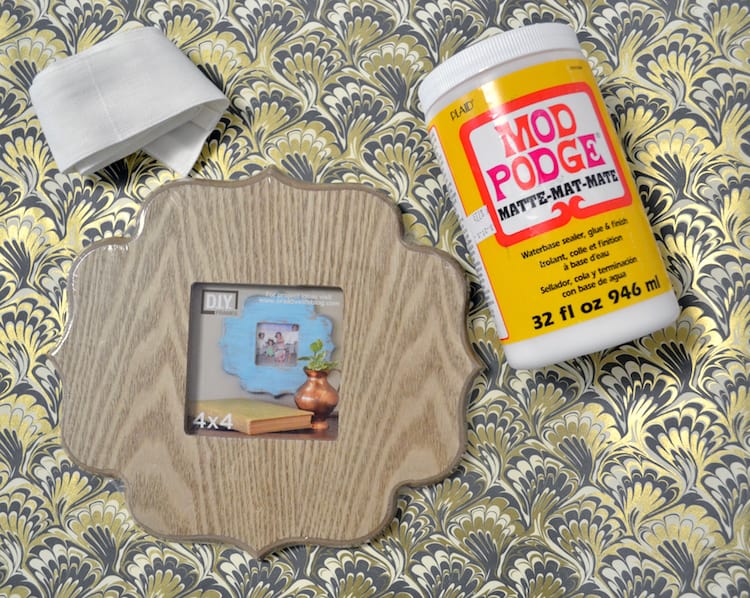 DIY Photo Frame
Materials:
Unfinished Wood Frame
Paper
Fabric or Felt for a Bow (optional)
Step 1: On the back of your paper, trace your frame (both the outside and the opening where the photo goes). I found this gorgeous metallic gold, cream and gold paper from Papersource, but you can use any scrapbook or wrapping paper you'd like for this. Cut out your shape.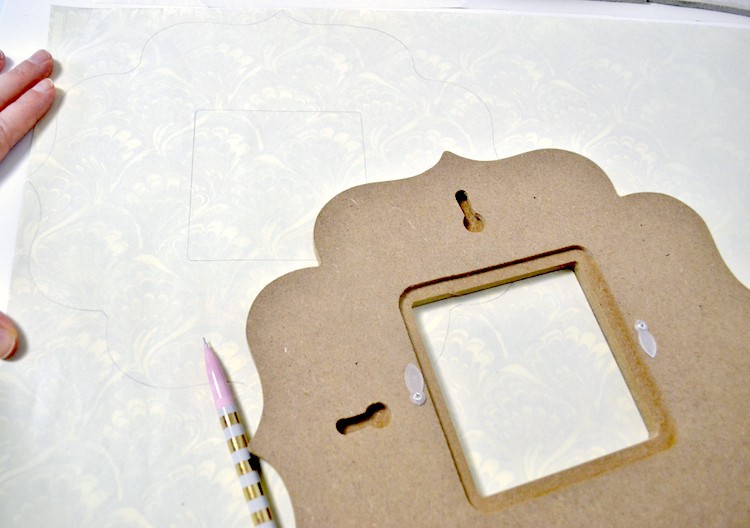 Step 2: Apply Mod Podge to your frame. Lay your paper over the Mod Podge and press to adhere. It helps to use a decoupage brayer or even a credit card (something with a flat edge) to help press your paper onto your frame. But even if your paper wrinkles a bit, don't worry about it–it's hard to see and helps add a bit of character to your finished product.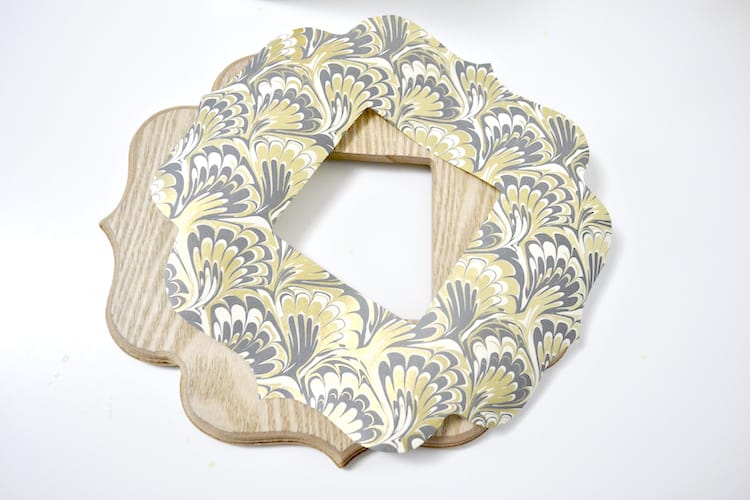 Step 3: Gently sand the edges of your frame. This step is optional, but I feel like it gives your frame a more finished look.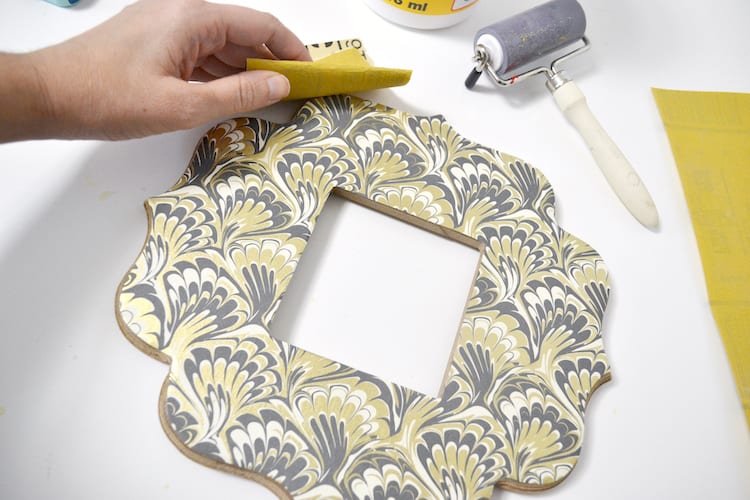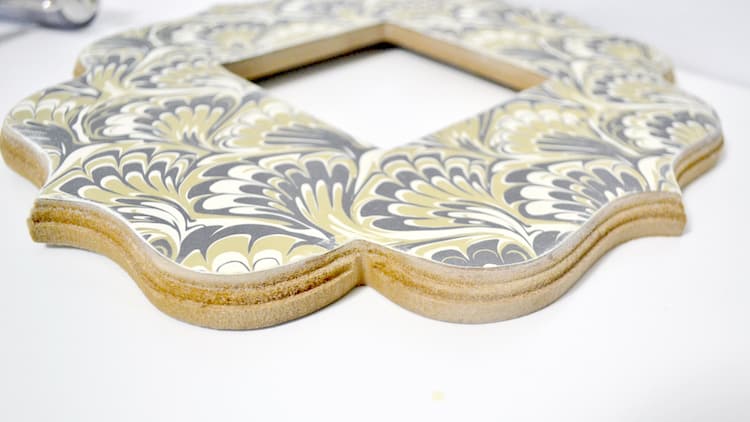 Step 4: You'll see that I had a length of cream canvas in the "materials" photo, but I wasn't happy with how the cream bow looked with the frame, so I went for gray felt instead.
Sometimes you just have to try different materials to see what you like best! My felt piece was 3″ x 6″, and I folded it accordion style and hot glued the ends together.
I then took a piece of gold ribbon and wrapped it around the middle. I hot glued the bow to the frame and that was it!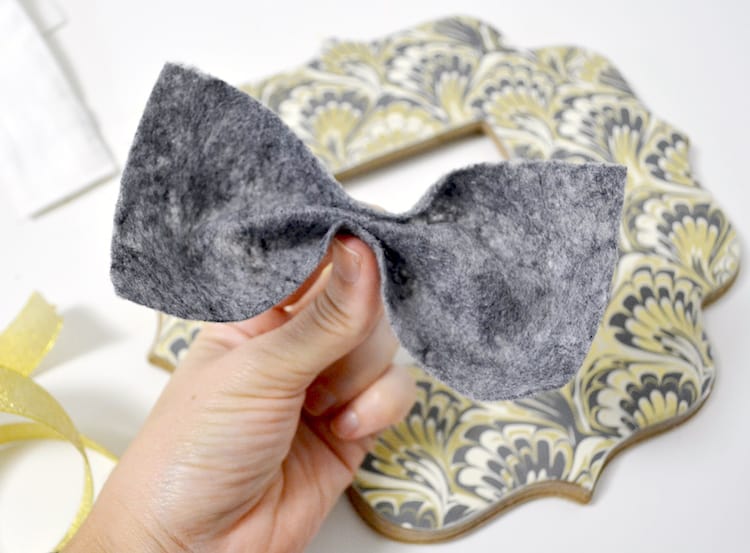 I adore how this DIY photo frame turned out . . . I think it'll have a home in my craft room for now so I can keep my littles' faces nearby while I create!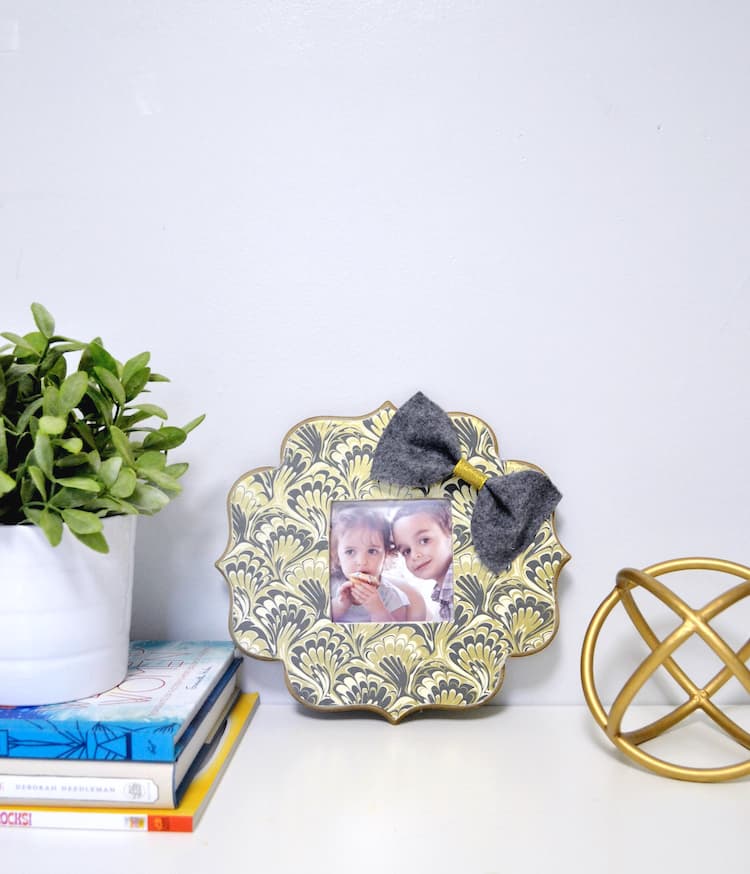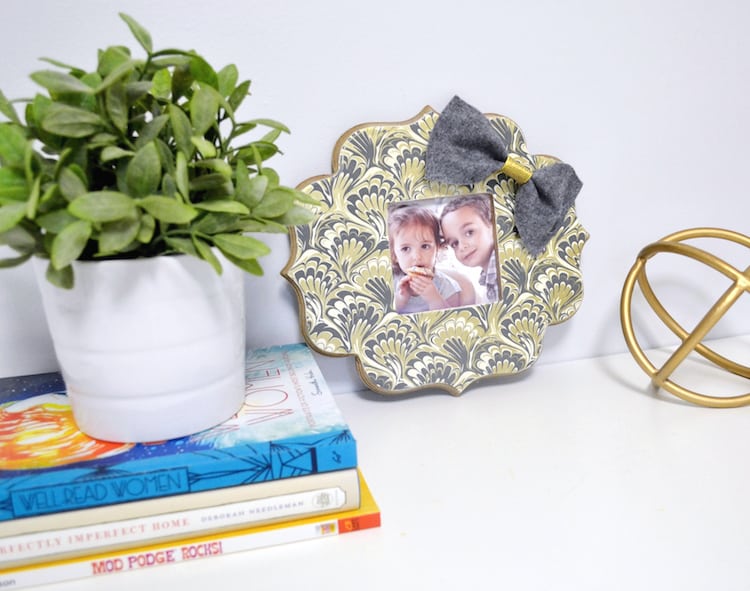 Honestly, I can't believe this is the first time I've decoupaged a wooden frame, but I promise it won't be my last!
Thank you so much for letting me share with you all today! You can find lots of other tutorials and inspiration on my blog, my facebook page, on instagram, pinterest or twitter! Have a lovely day!