This Mod Podge tissue paper frame is budget friendly and only takes a few minutes to make! Kids will love this easy and colorful idea.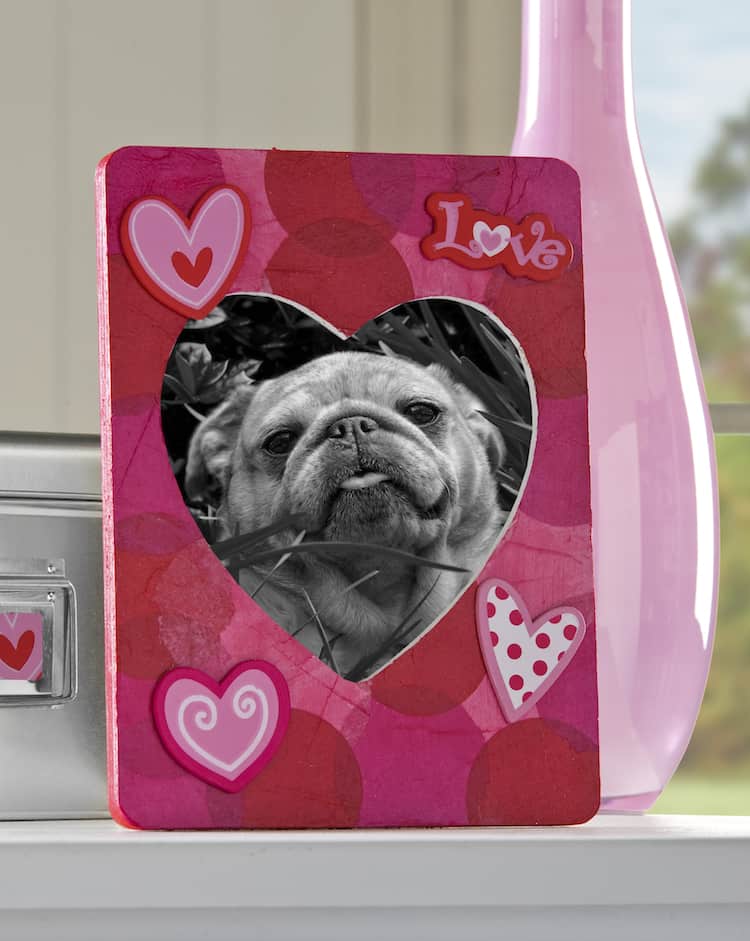 Have you heard of the Mod Podge Sheer Colors? They are quite simple really: regular Mod Podge with coloring already added to it. It's handy because you don't have to do any mixing yourself . . . and it's not just for dyeing jars.
You can use it as a regular decoupage medium too! That's what I did with my latest kids' craft – a heart frame perfect for Valentine's Day. So easy for children to make, and if you would like, you can join in the fun too! Here's how I made my frame.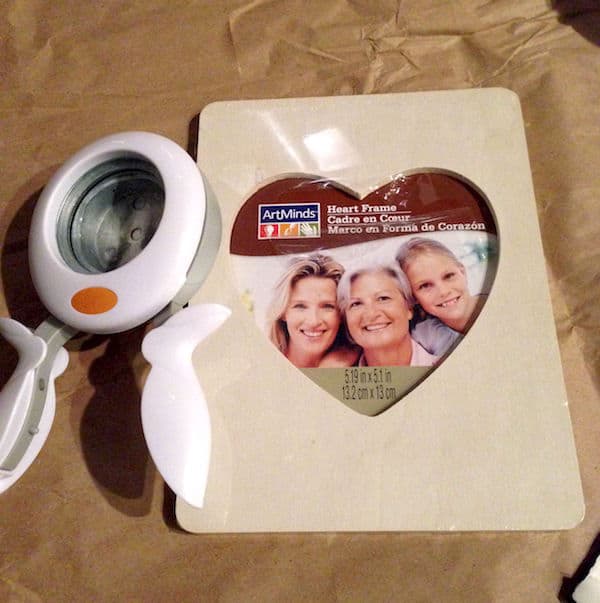 DIY Heart Frame
Gather These Supplies
Mod Podge Sheer Colors – pink
Tissue paper in valentine colors
Circle punch – 2"
Wood embellishments – Valentine-themed
Craft glue or hot glue gun
Scissors or craft knife
Paintbrush
Wood frame with heart cutout – only $1!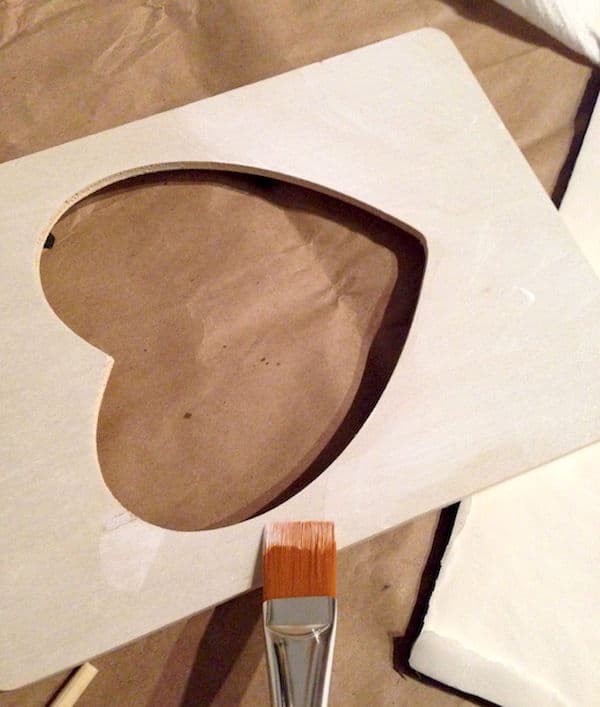 Paint the wood frame using Apple Barrel in White. Let dry.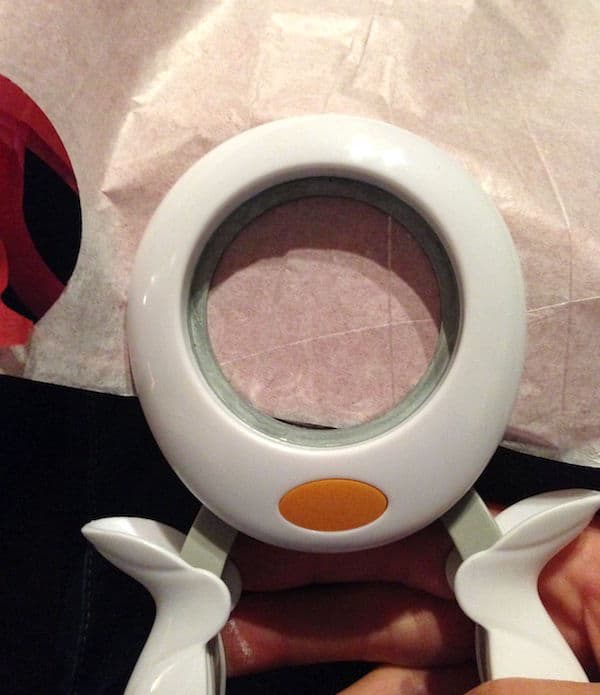 Use the circle punch to punch out several circles from the tissue paper. Punch out several in different colors.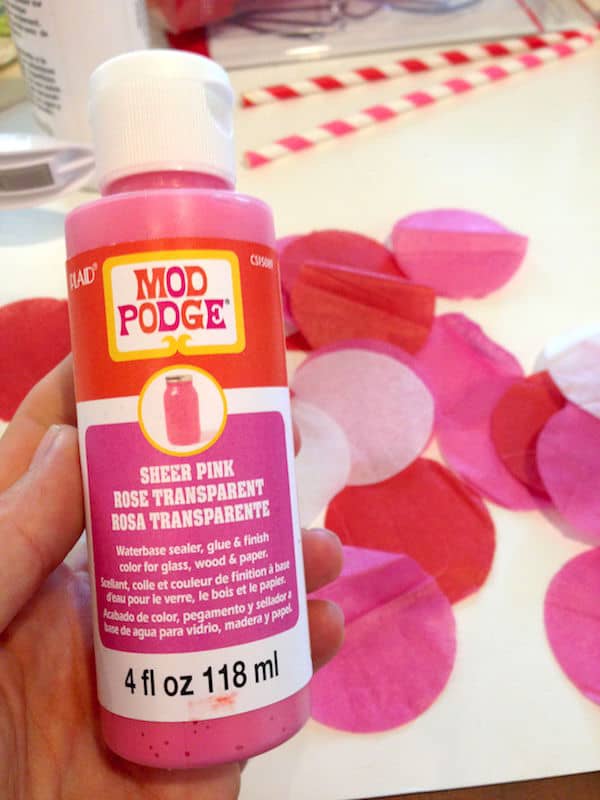 Use the Pink Sheer Colors to adhere the tissue paper circles to the front of the frame. Starting in one corner, add Mod Podge to the frame, then put the circles down right on top.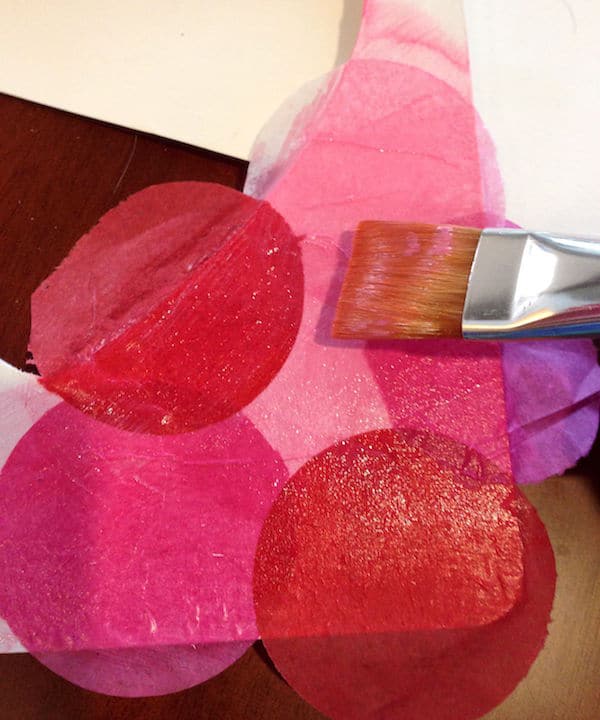 Keep adding Mod Podge and circles, overlapping as you go. Cover the entire front of the frame.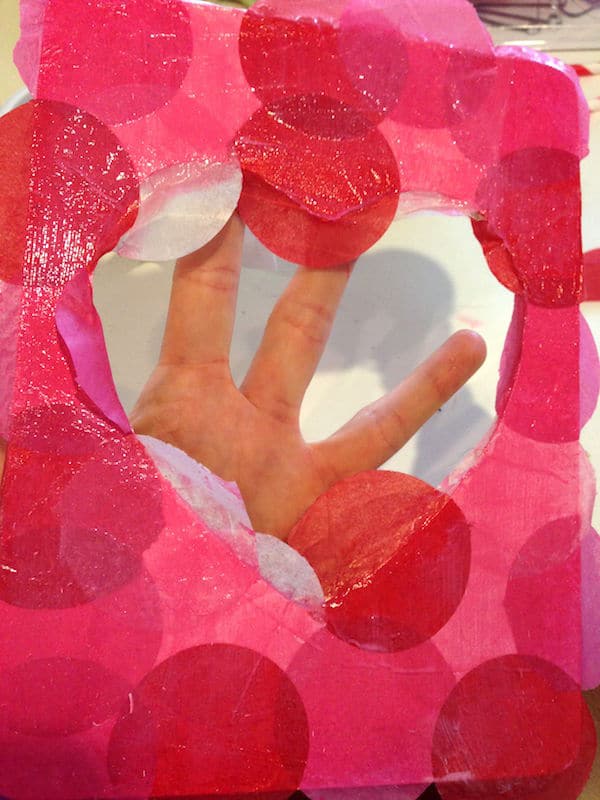 You can fold the edges of the tissue paper circles over the edge of the frame and Mod Podge them down – or you can let the frame dry and trim the edges using the scissors or craft knife.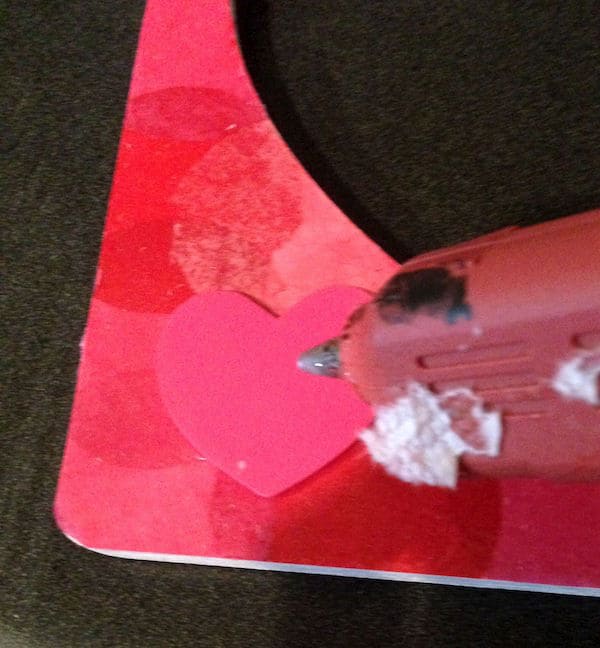 Once the frame is dry, glue the wood valentine embellishments down on the frame using the craft glue.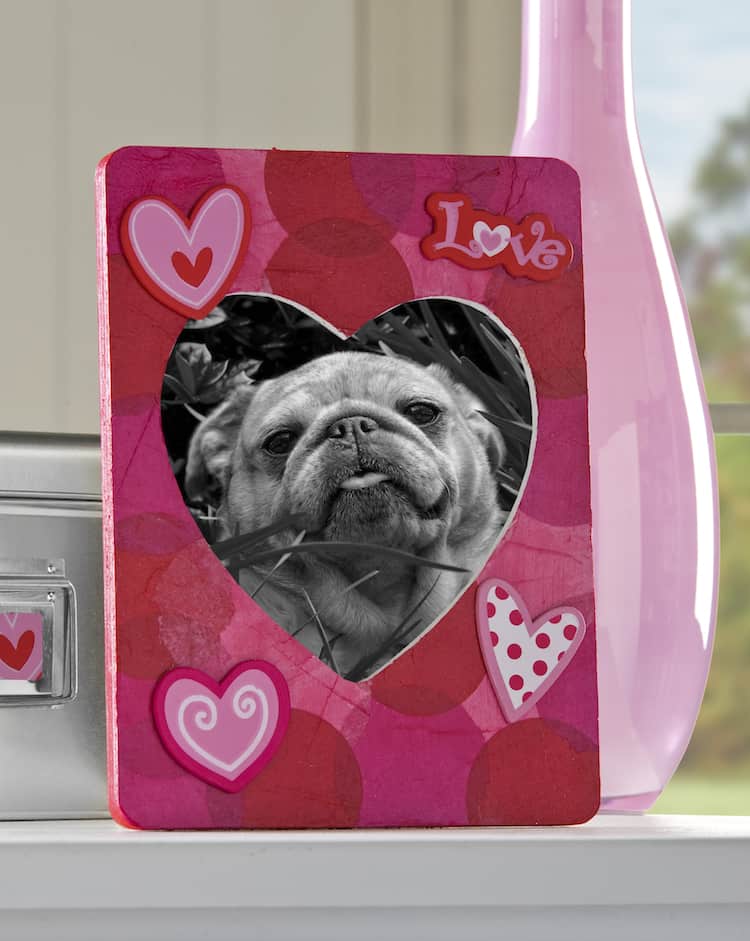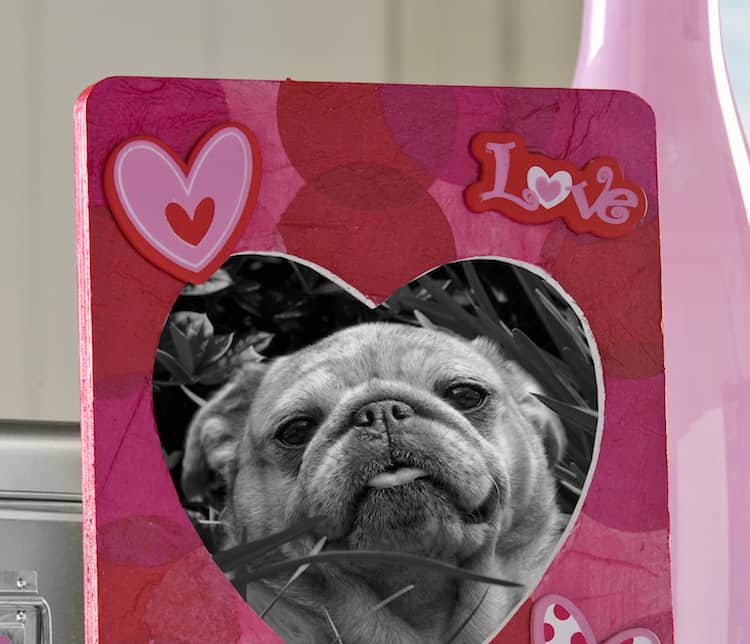 I love this heart frame. Especially with the picture of my pug inside!
---
For another great Valentine's Day tutorial for kids, visit these heart shaped photo magnets from my friend Amanda!