Do you love free printable Christmas stationery? Grab this darling holiday stationery set for kids with paper and envelopes! Get gift tags too.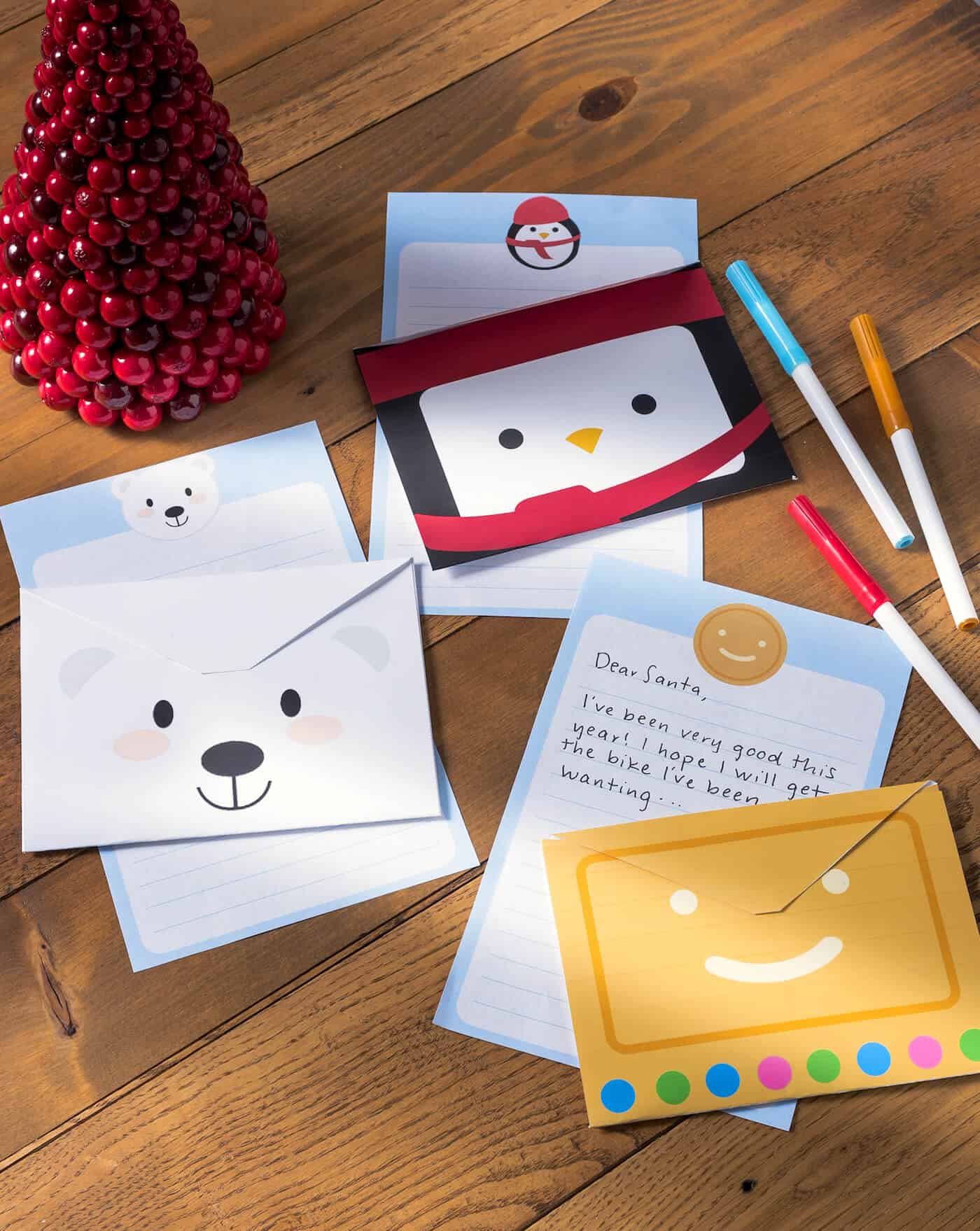 Have you noticed for the past couple of years that you never get fun mail anymore? Because I have. Every time I open the mailbox, it's something boring like bills. Wouldn't you love to open your mailbox and see some cute holiday stationery??
I'm here to help. I've got some fun and free Christmas printables for you, including the three envelopes and matching paper you see above.
Download just the envelopes to send your own letters and thank you notes in, or download the matching paper so that kids can write letters to Santa. Technically this is an awesome Christmas craft for kids because not only do they have to write the letter, but they have to cut all the goodies out and assemble beforehand.
But that's not all.
Because this set also includes matching gift tags and a printable you can stick in a frame!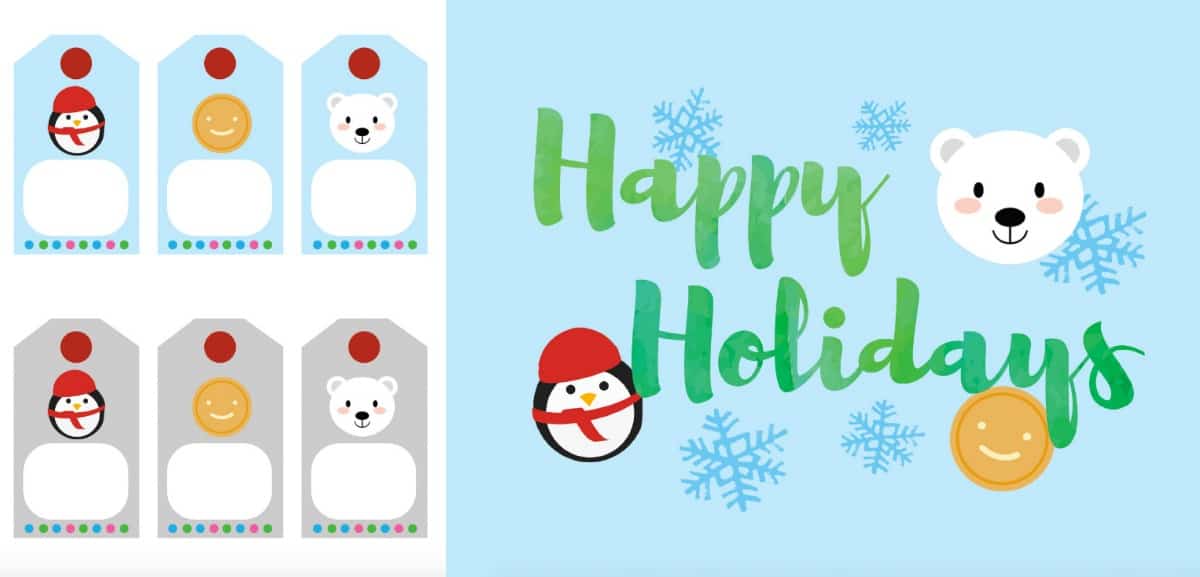 Yep! And you get this whole Christmas printables set FREE. You can download it HERE. I highly recommend you print all of this holiday stationery on cardstock or some sort of thicker paper. I like this presentation paper a lot for these sorts of applications.
And in case you are wondering, I suggest you keep reading to learn how to assemble the envelope portion of your free printable Christmas stationery. It's really easy.
Printable Holiday Stationery
Gather These Supplies
Printable stationery set – get it here
Scissors OR craft knife and mat
Straight edge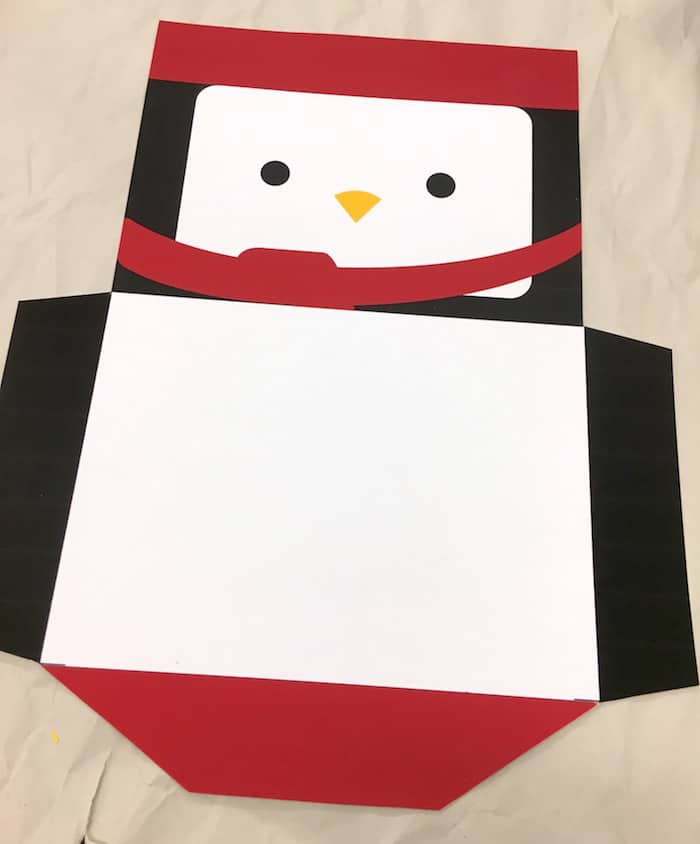 Print out the stationery of your choice, then cut along the lines. I freehand, but if you are a little less confident, I recommend using a craft knife and mat along with a straight edge. Some people like to ensure perfection!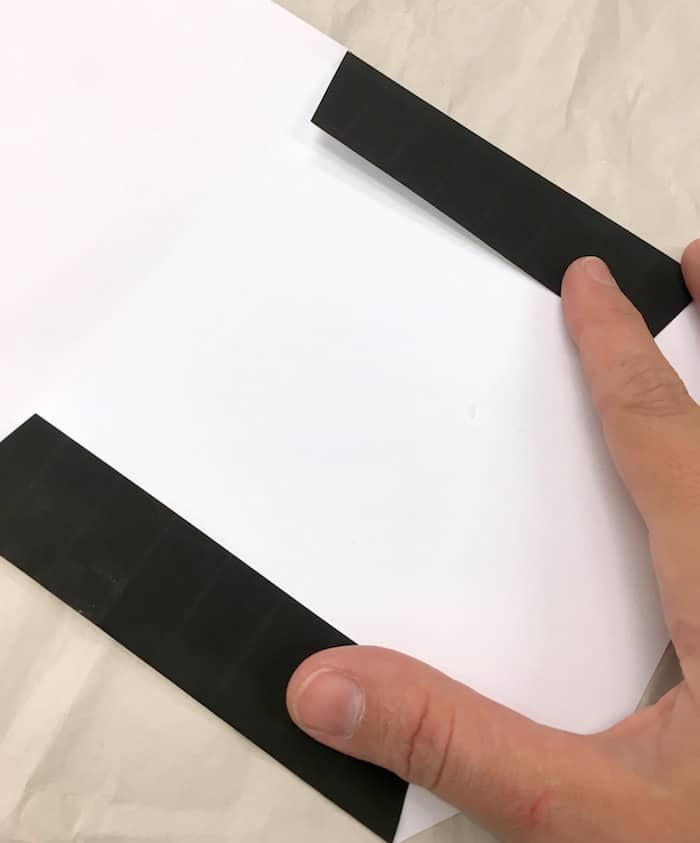 Start by folding in the side flaps first. Using a bone folder to smooth the creases makes it a LOT easier! Place double stick tape on the side flaps.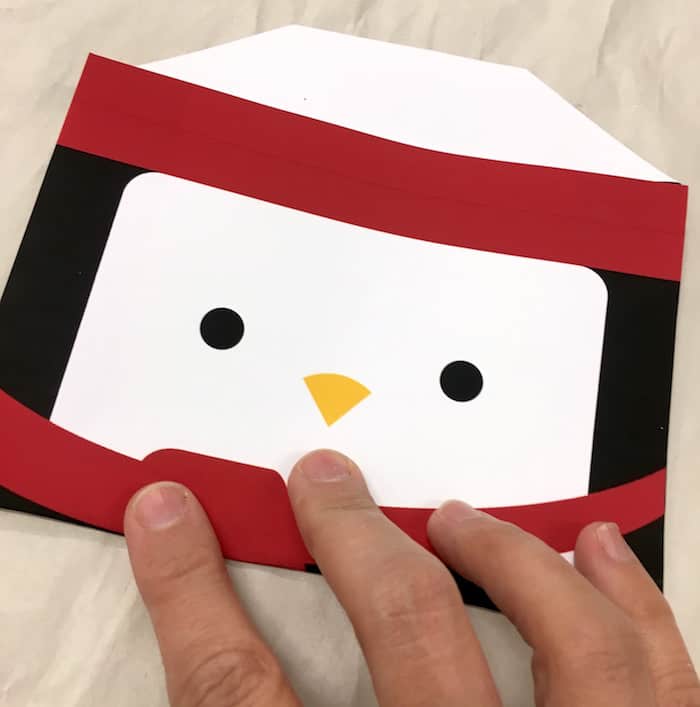 Fold the character face portion up over the folded in sides. Smooth down, sticking the front panel to the sides with the double stick tape.
Fold down the top flap. Add a piece of double stick tape to secure.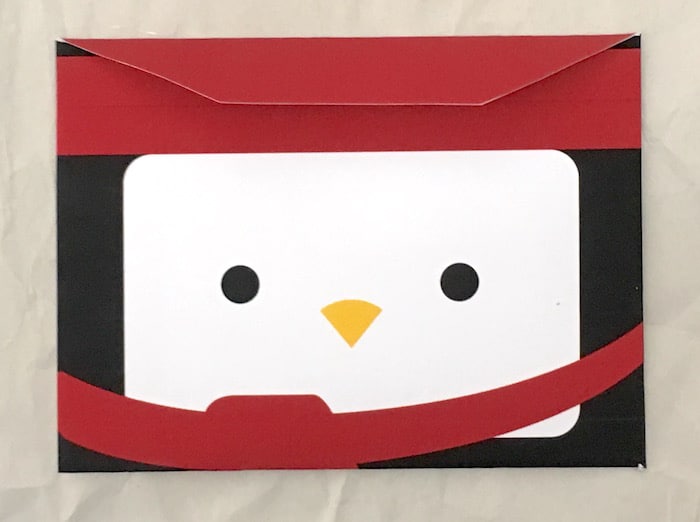 Your envelope is complete! If you want to send these via regular USPS mail, you can. Simply address and stamp on the other side.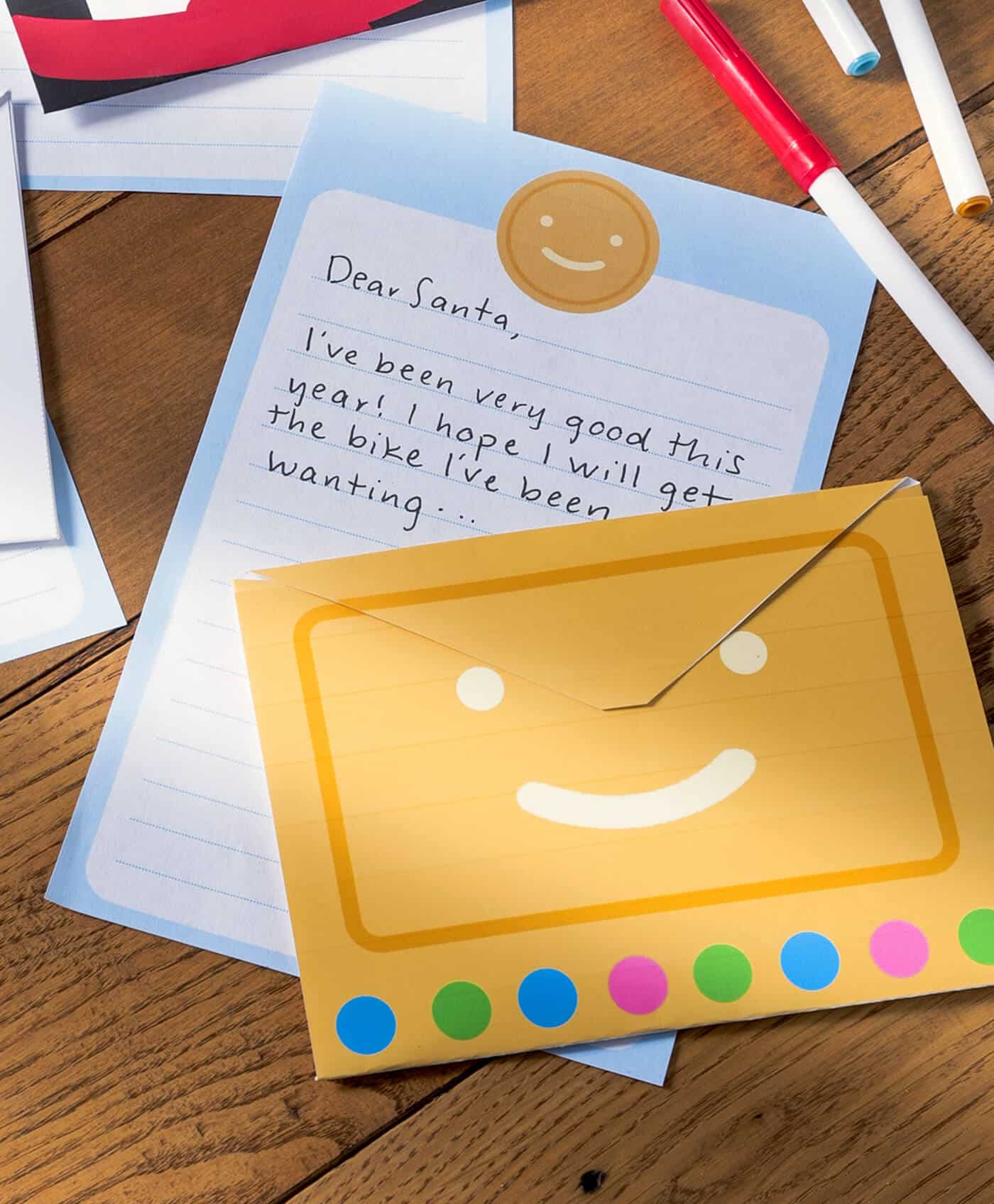 Don't forget the matching holiday stationery if you have littles that want to write letters or thank you notes. Adults can use it too!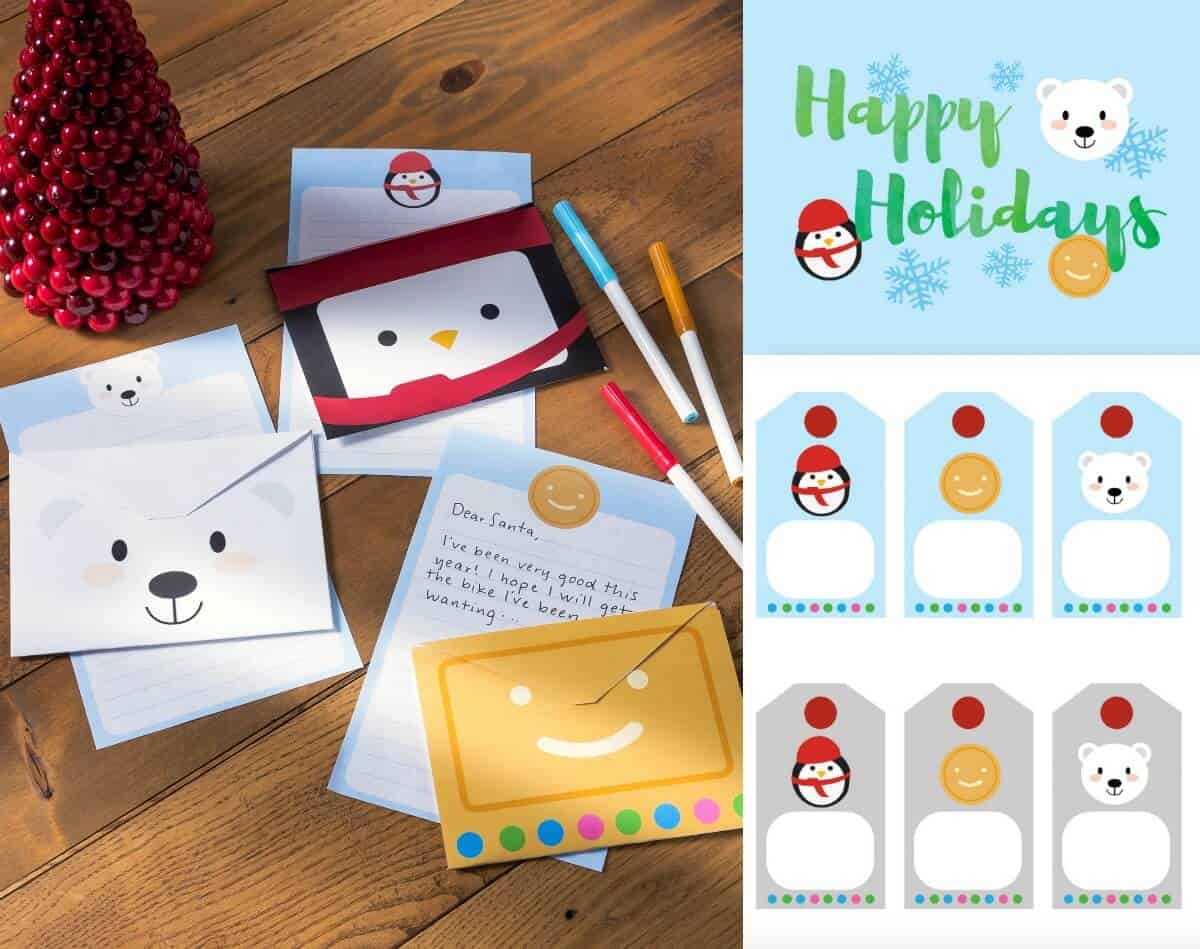 As a bonus, we've included gift tags and a 8.5 x 11 "Happy Holidays" sign to complete this free printable Christmas stationery. Are you ready to get your freebie? Simply click the link below!
---
Would you like to get some additional Christmas printables? Check these out: