Linda shows you how to decorate notebooks by using Mod Podge and your favorite scrapbook papers – this is the perfect budget craft idea!
Skills Required: None. If you've never used Mod Podge before, this is a great beginner project. You'll be attaching small pieces of paper to notebooks with decoupage medium, and it's perfect for either kids or adults.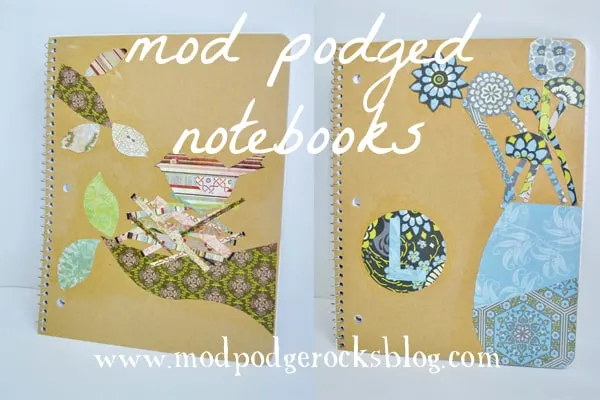 Hello there, fellow Mod Podgers! It's Linda here, from burlap+blue, with a super simple, get-the-kids involved, great for back-to-school craft project!
When I saw these plain, kraft-covered notebooks at Target this past week, I knew that they were begging to be decorated.
I took them home, and, an hour or so later, I had these cuties! Here's how to make these DIY notebooks – you won't believe how easy it is.
Decorate Notebooks
Gather These Supplies
Notebooks with a plain front
Foam brush
Scissors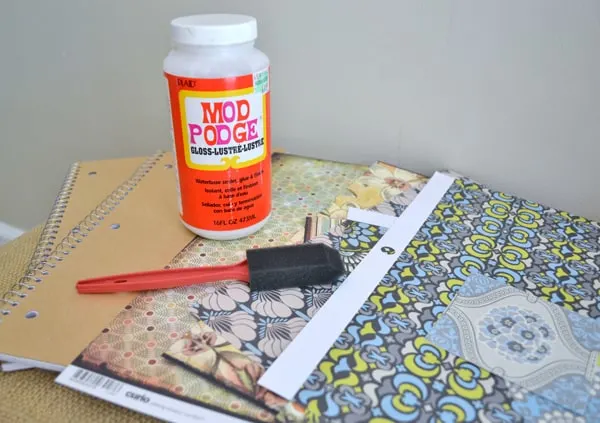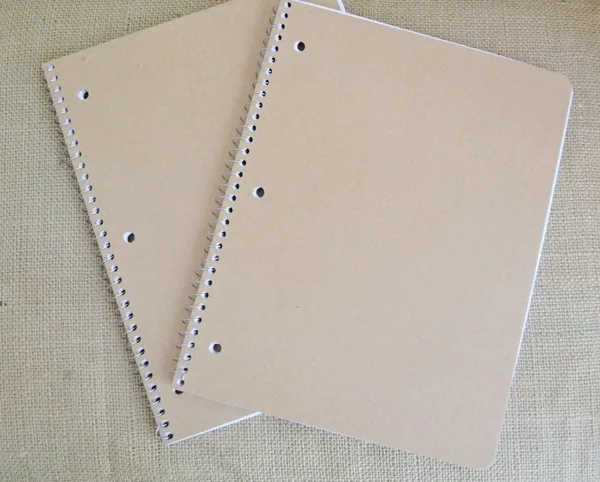 Step 1: Decide on your design, and start cutting and arranging your scrapbook paper to fit. For the bird/nest notebook, I used some pretty pink/green/blue papers that I found at a local scrapbook store.
I started with a branch and a couple of leaves, Mod Podged them to the notebook . . .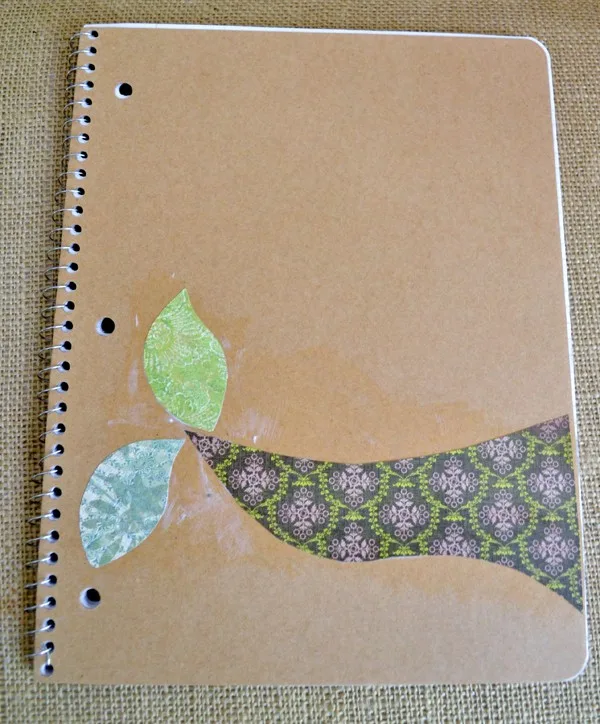 . . . added a bird and a nest . . .
. . . and another branch and a couple more leaves to balance it out.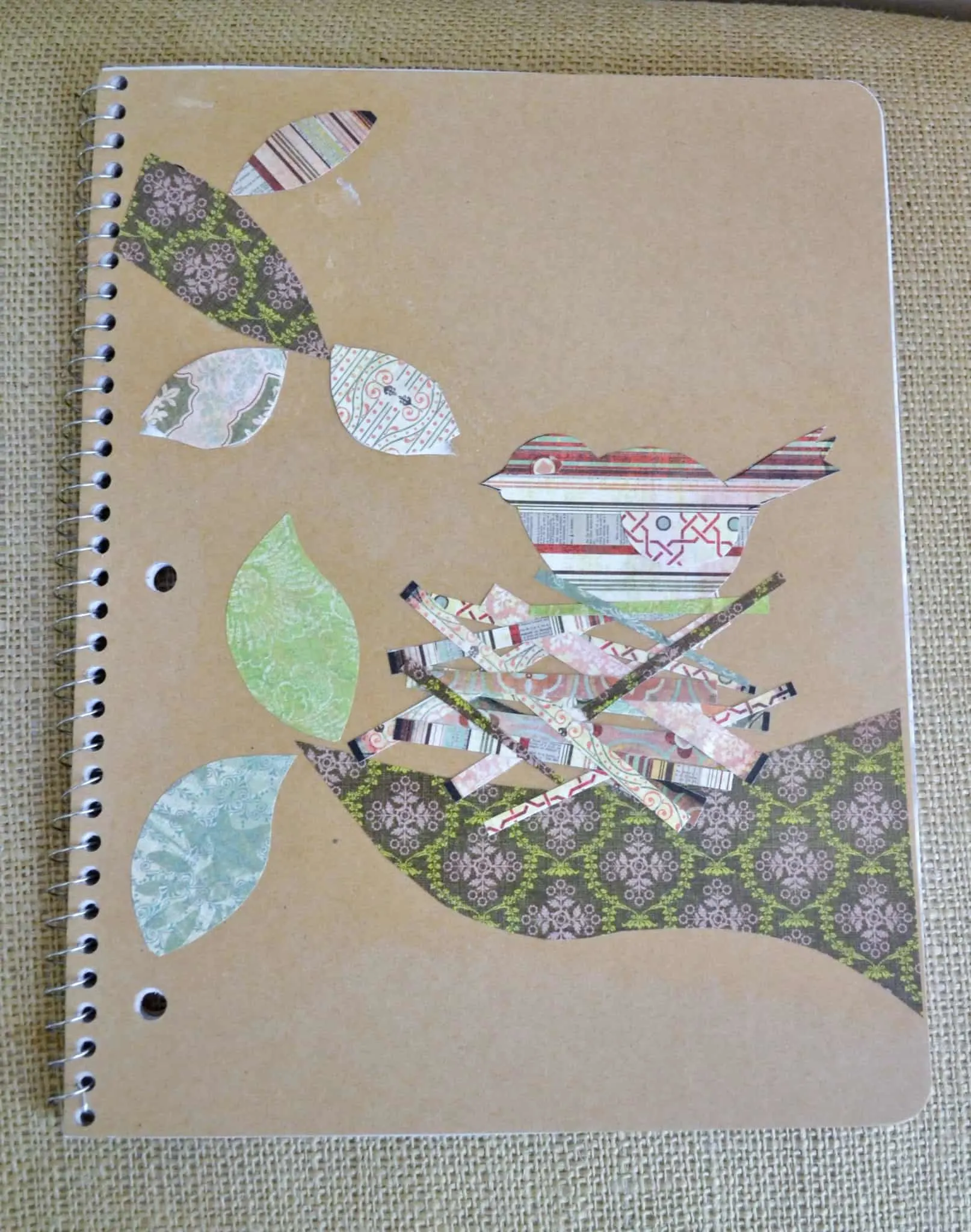 Step 2: For the vase/monogram notebook, I used Amy Butler papers that I found at Michaels. I started with a vase, added a few flowers . . .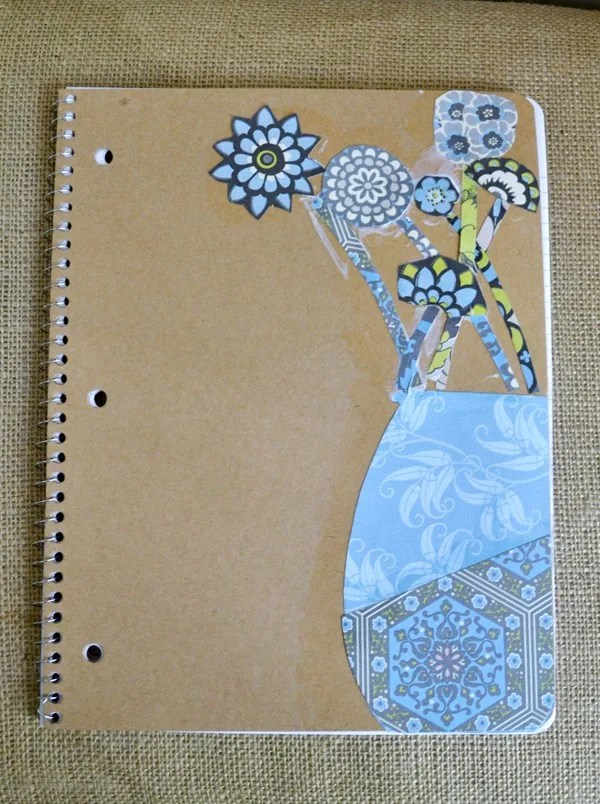 . . . and, lastly, added a circle and initial for a bit of personalization.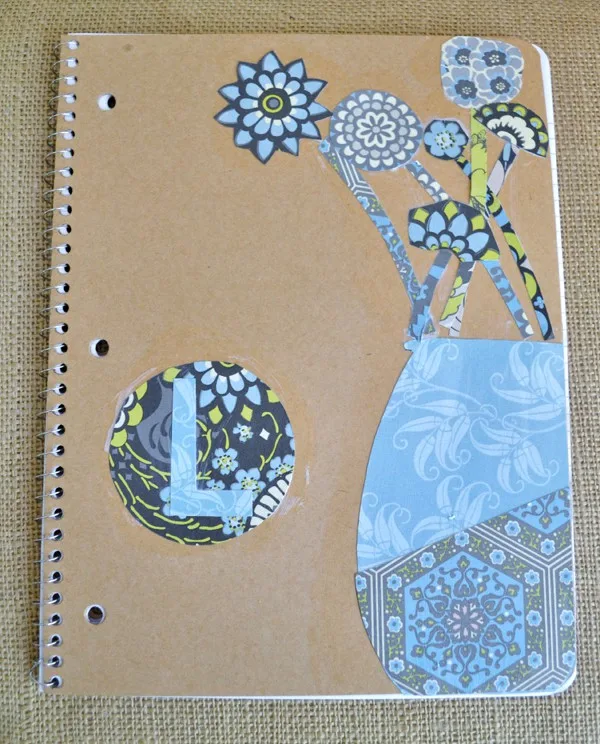 Step 3: Once you have your designs adhered to your notebook, wait for it to dry, and then coat the design with a thin layer of Mod Podge.
Again, these cute DIY notebooks are a great project to get the kids involved with, and would make an adorable teacher gift for the first day of school! At $1.50 per notebook, they won't break the bank, either.
---
Now that you know how to decorate notebooks, I'd love for you to try the following projects as well: