Create this unique seasonal vase decor with a silhouette winter scene! Perfect for a holiday mantel or for gifting. Easy to make!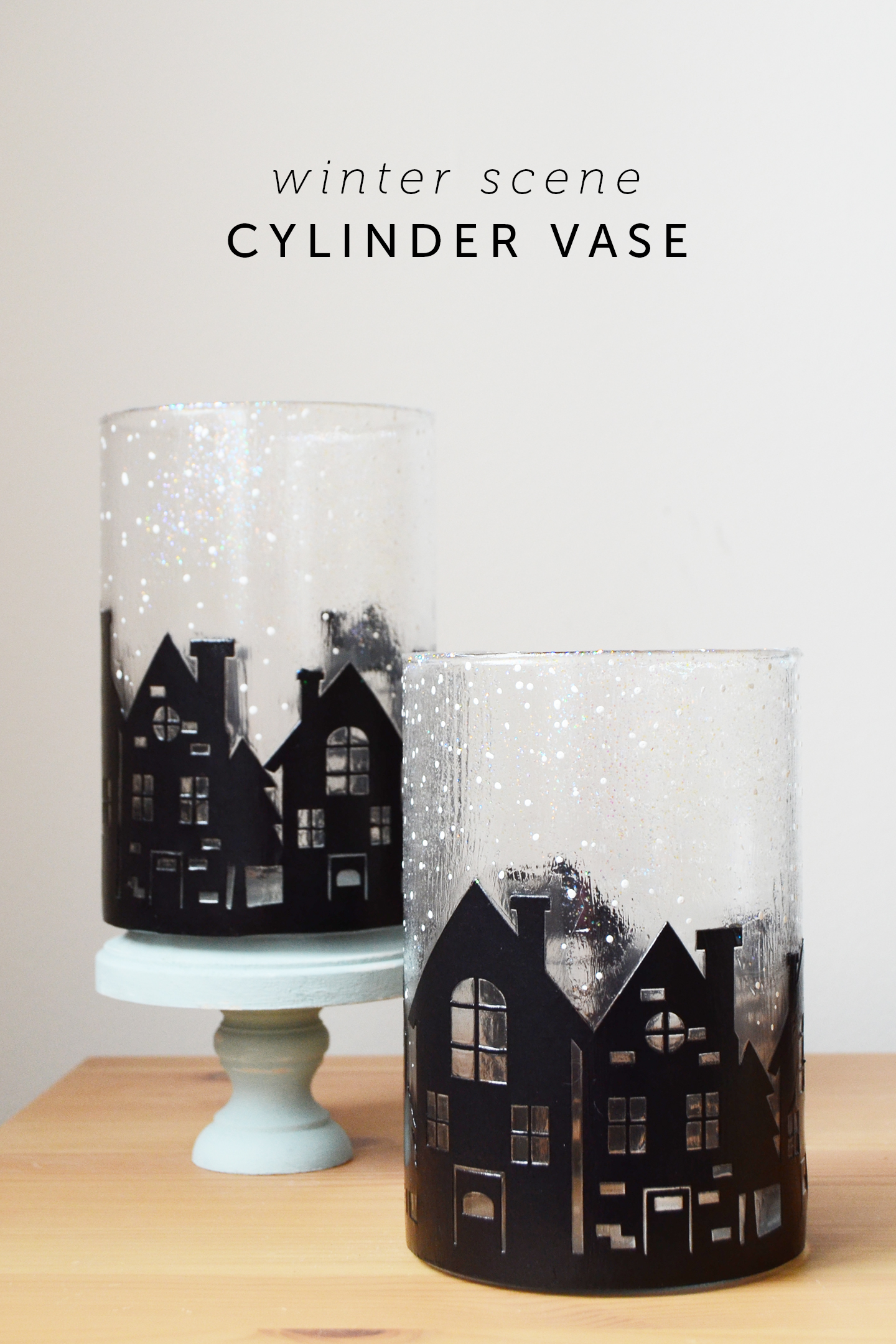 My aunt-in-law requested I make a cylinder vase with a winter scene after she saw a similar vase decor on a catalogue one day. Of course, being the obliging niece-in-law that I am, I gleefully agreed as I thought it would be easy – and it is!
This vase decor doesn't come together in minutes, but it's fun to make and would definitely be great as cute little Christmas gifts along with some baked goods!
Winter Scene Vase Decor
Supplies: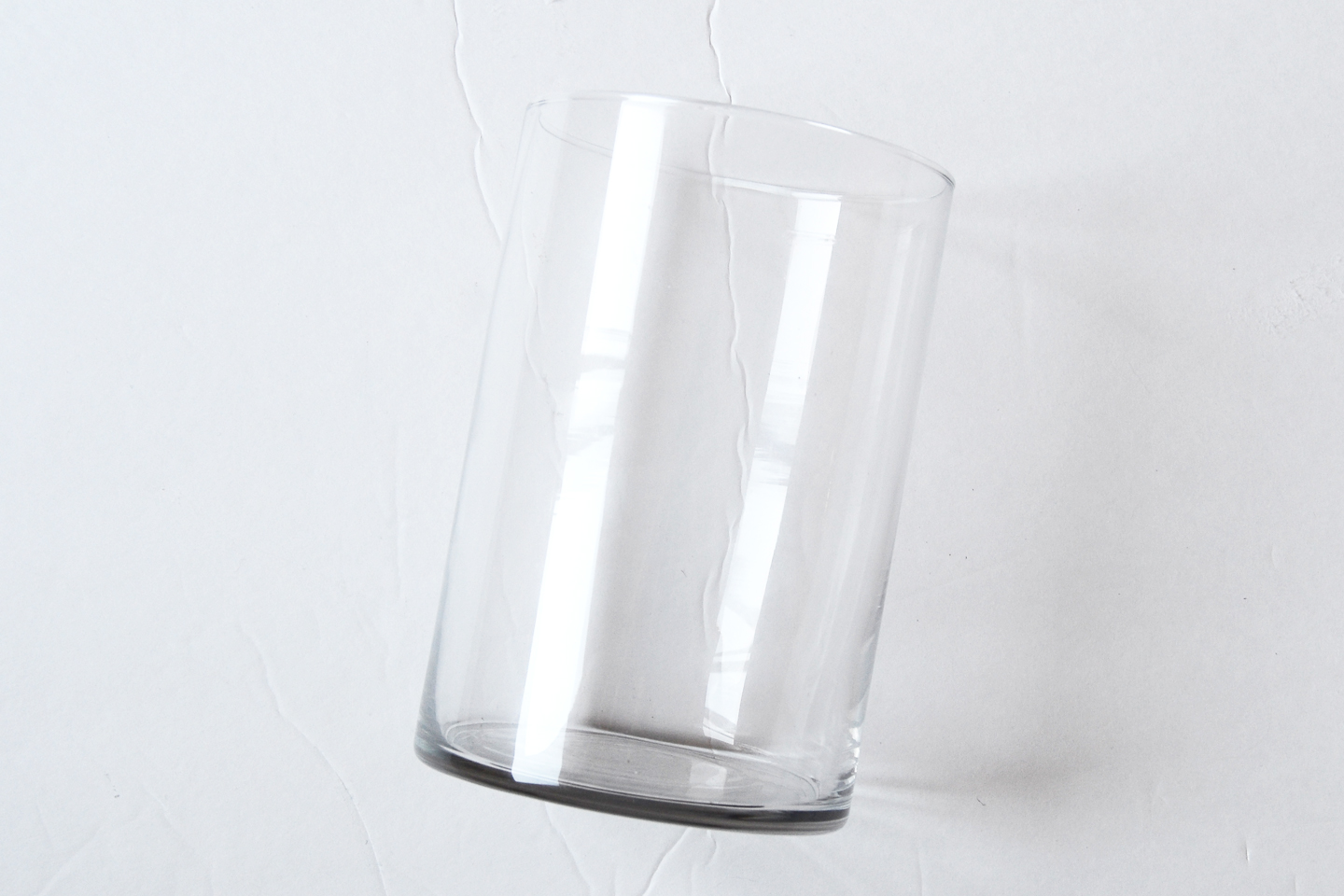 First, look for a cylindrical vase. There's a ton of these at dollar stores, so they definitely won't break the bank. I picked mine up at Dollarama – a Canadian dollar store and they were really inexpensive.
Clean the surface with some alcohol and tissue paper to ensure it's free of dust and lint.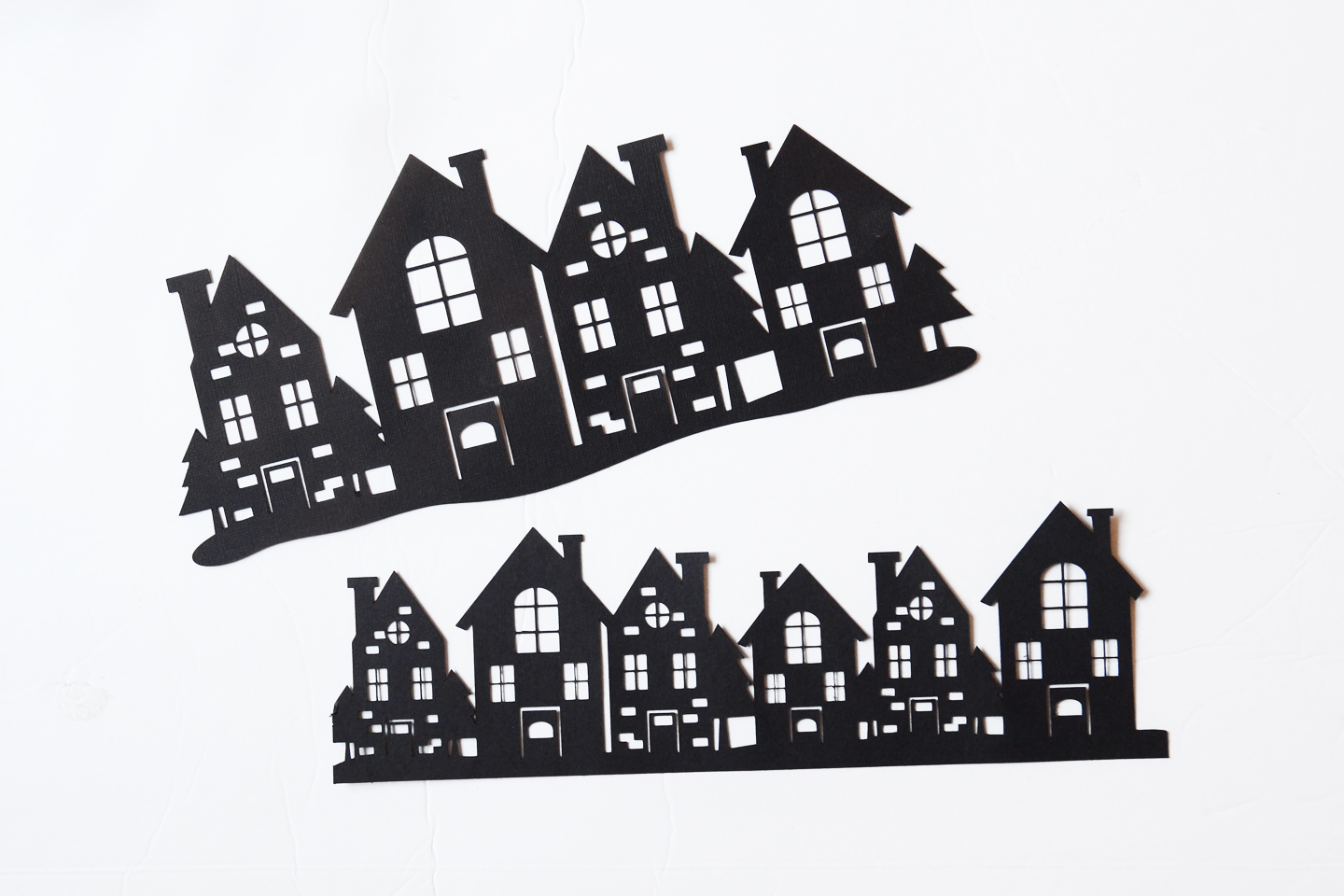 Measure the circumference of your vase, and size the width of your winter scene according to it.
Now, cut out your winter scene. You can definitely sketch this out and cut it by hand using a craft knife, but if you own an electronic die cutter (such as a Silhouette), it's much easier!
I found my scene on the Silhouette Design Store and edited it to add a few more houses.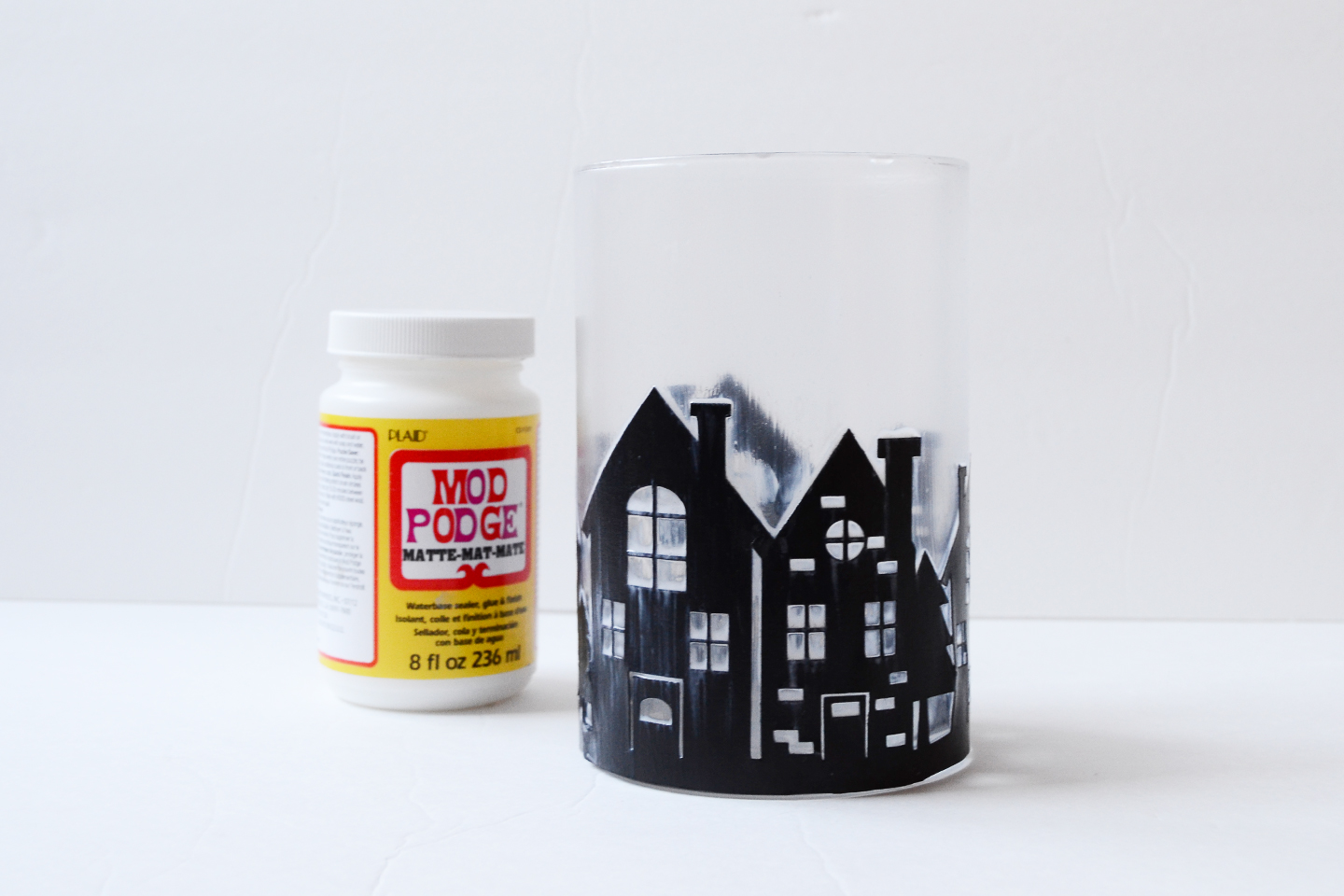 Once done cutting, adhere it to the vase with some Mod Podge Matte, and then coat it with another layer after everything has been stuck on. Wait for that to dry.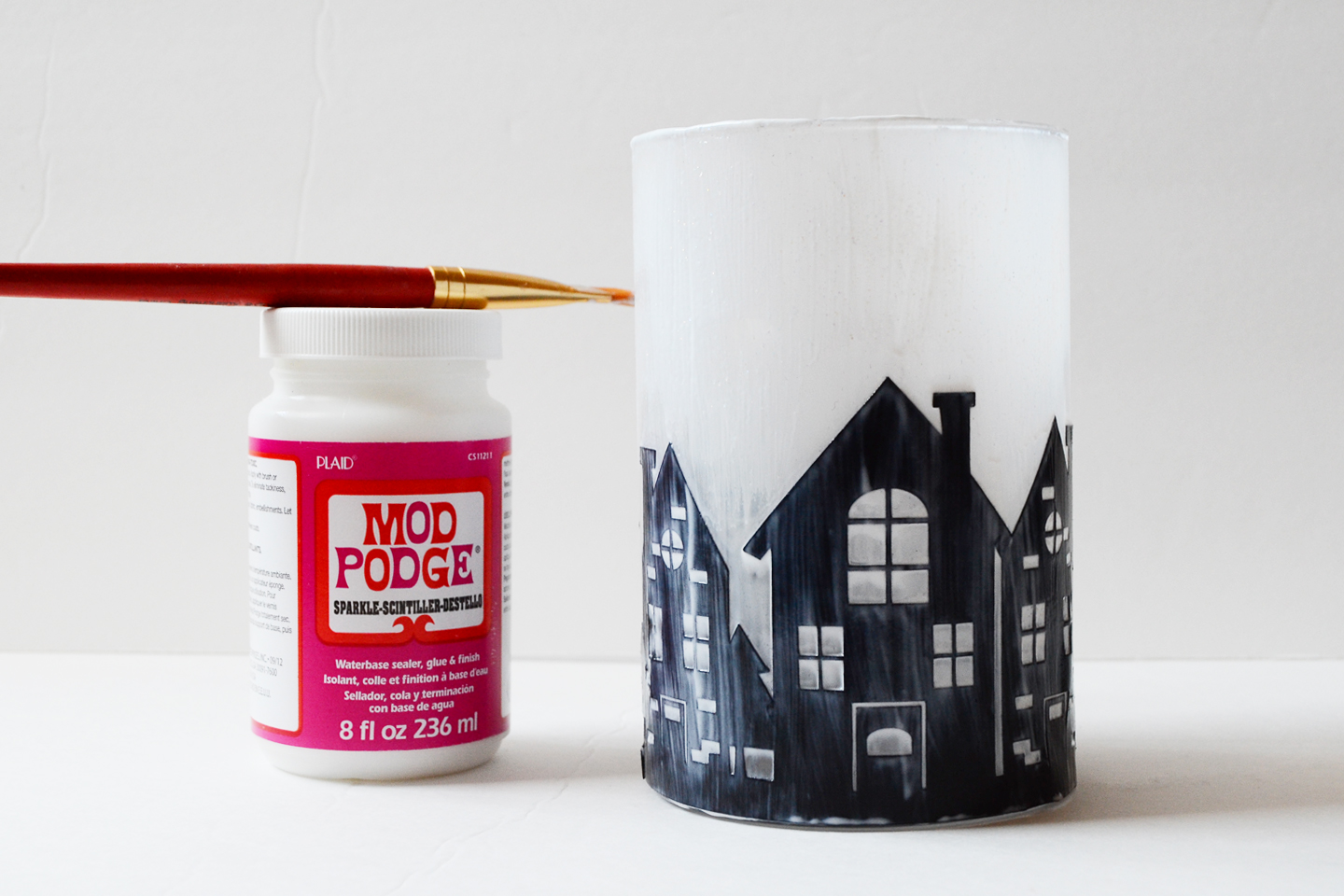 After it dries, it's time to add some fun sparkles! I used Sparkle Mod Podge to create the effect by brushing the sparkly Mod Podge only on the bare areas (where there is no black). A few layers would be great as you want to build up the sparkle effect.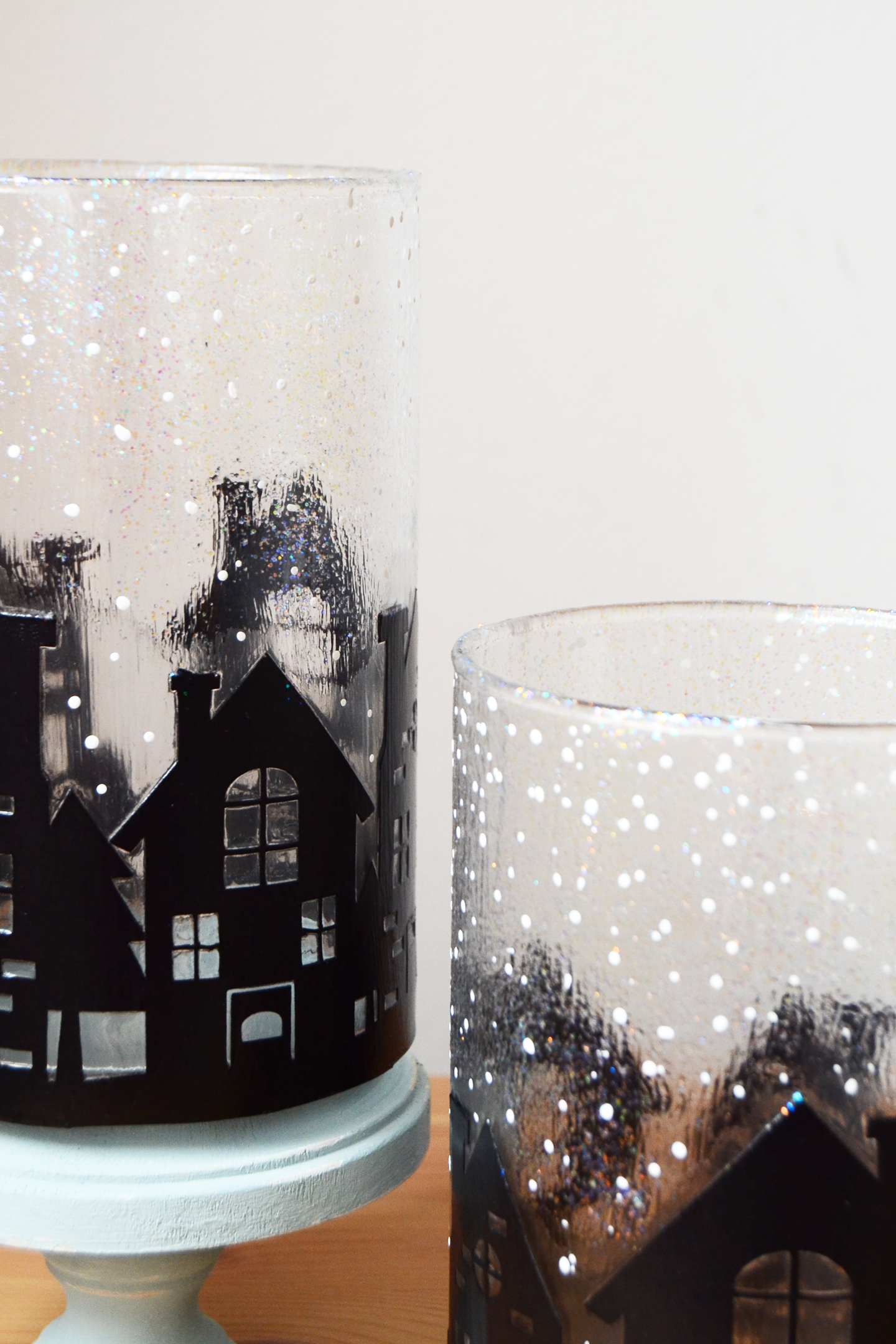 Last but not the least, I added some snow detail using a ball tool and some acrylic paint. This would be the most time-consuming part but I swear it's easy, specially if you're watching a funny Christmas movie 😛
Once that is dry, add a coat of Hard Coat Mod Podge to seal everything and you are done!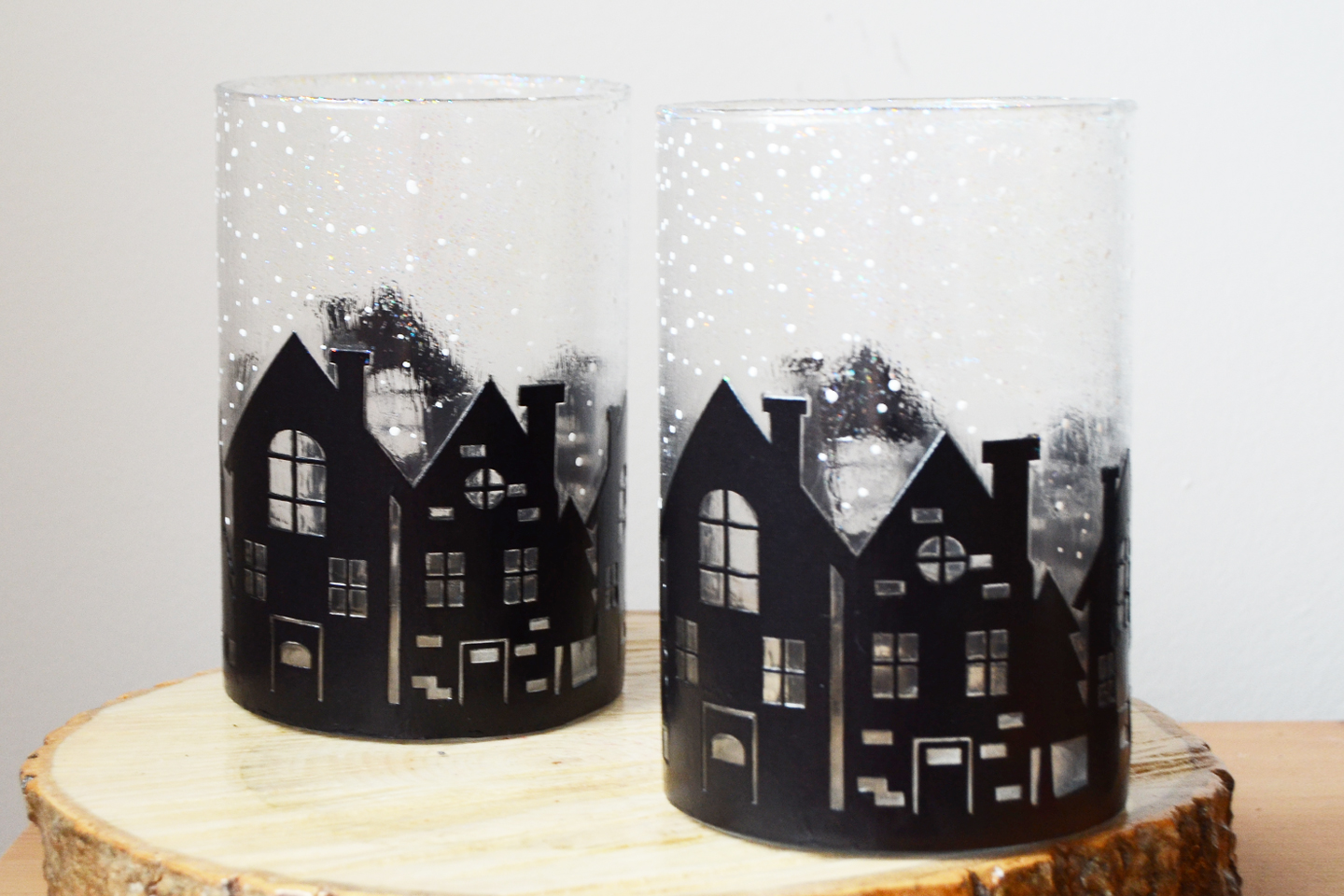 Stuff the inside of your vase decor with some homemade treats or even some chocolates and candy cane and you're ready to give it to your friends and co-workers!
Tip: a tea light or small candle inside this looks sooooo awesome. So have fun and create this easy gift idea for friends and family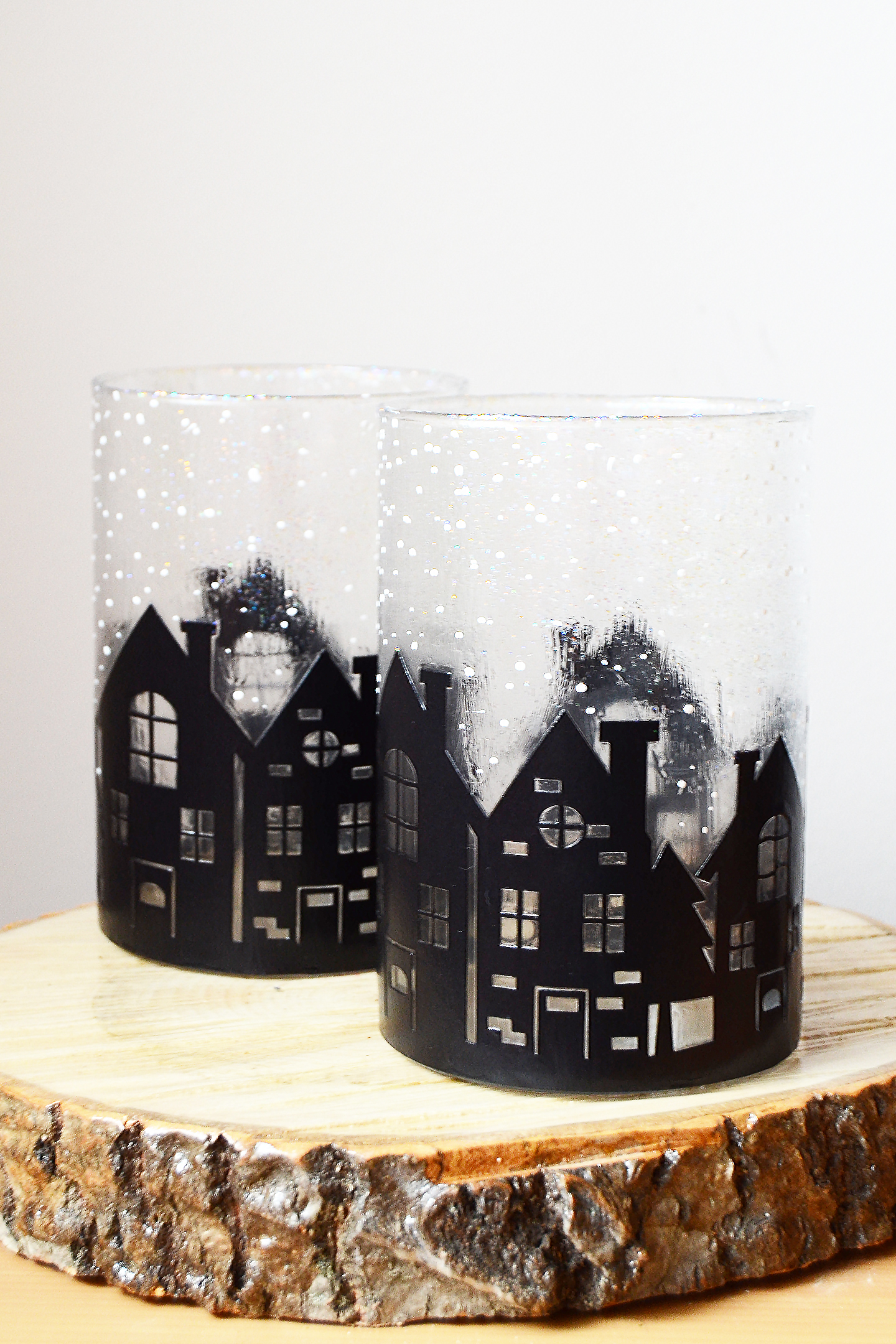 Don't forget to check out my blog for more ideas and printables! Happy crafting, friends!
Looking for some other winter projects to float your boat? Try these:
A Decorative DIY Snow Banner