Create a watercolor themed perpetual calendar using this free printable! Its easy to make with Mod Podge and a few other basic supplies.
The other day I looked around my craft studio and realized I didn't even have one of the most basic elements you can have in a workspace – a calendar! I have one at home, but didn't even think about my studio . . . which is funny because I always like to keep track of the day and date, given that they get away from me a lot (I'm forgetful!).
Instead of purchasing a calendar, I decided it would be easy to make one – and fell in love with the idea of a perpetual calendar that could be used year after year!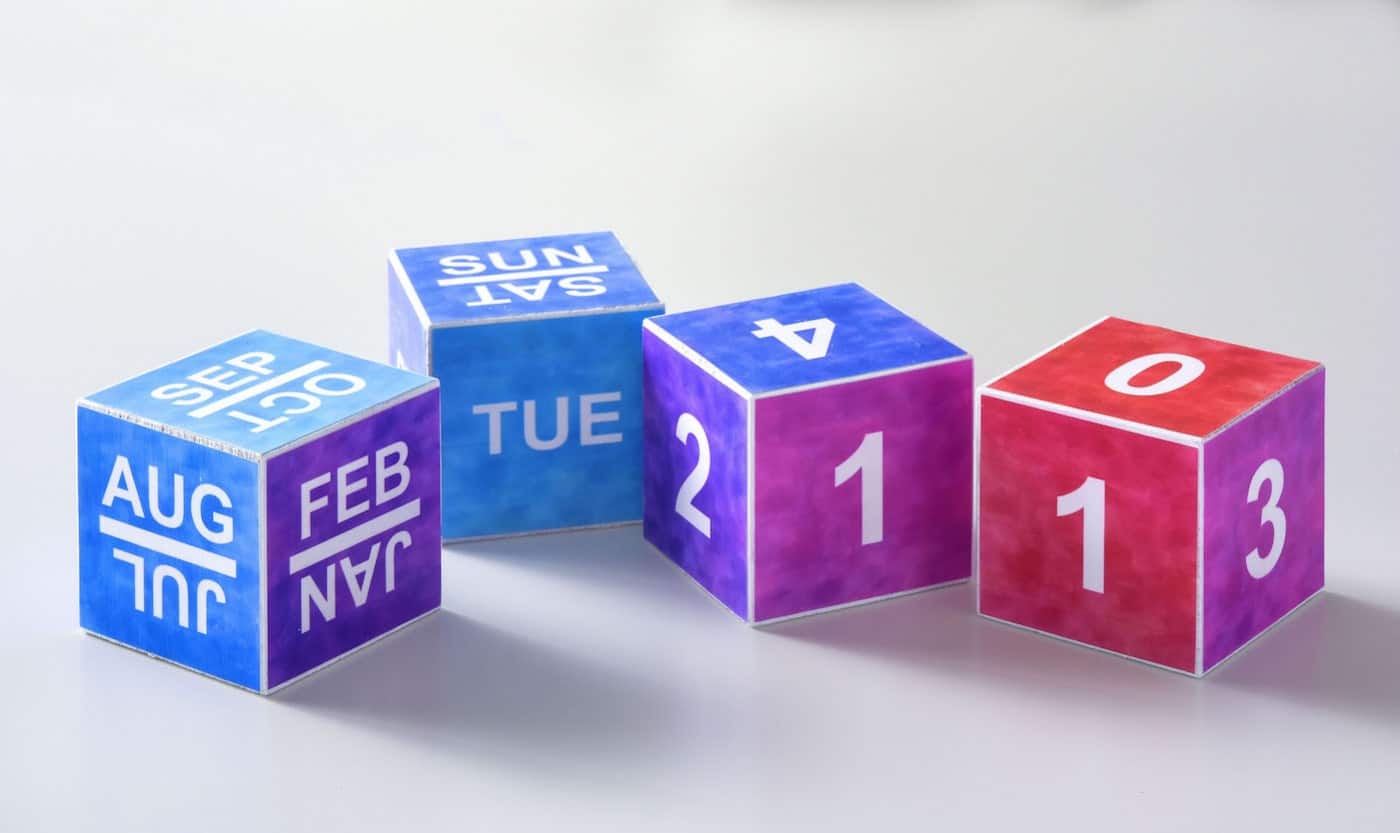 Since it's my craft studio I decided I wanted it to be colorful and inspiring, and the watercolor trend I'm seeing everywhere these days is the theme I decided to go with.
Armed with a few supplies and a free printable (that you can get below), I made this simple calendar. It stacks on my desk, looks pretty, and keeps me straight when it comes to the date. Here's how I did it!
DIY Perpetual Calendar
Supplies:
Printer and white cardstock or presentation paper
Wood blocks, 2" – four blocks
White spray paint
Craft knife and mat
Ruler
Scissors
Paintbrush
Brayer (optional)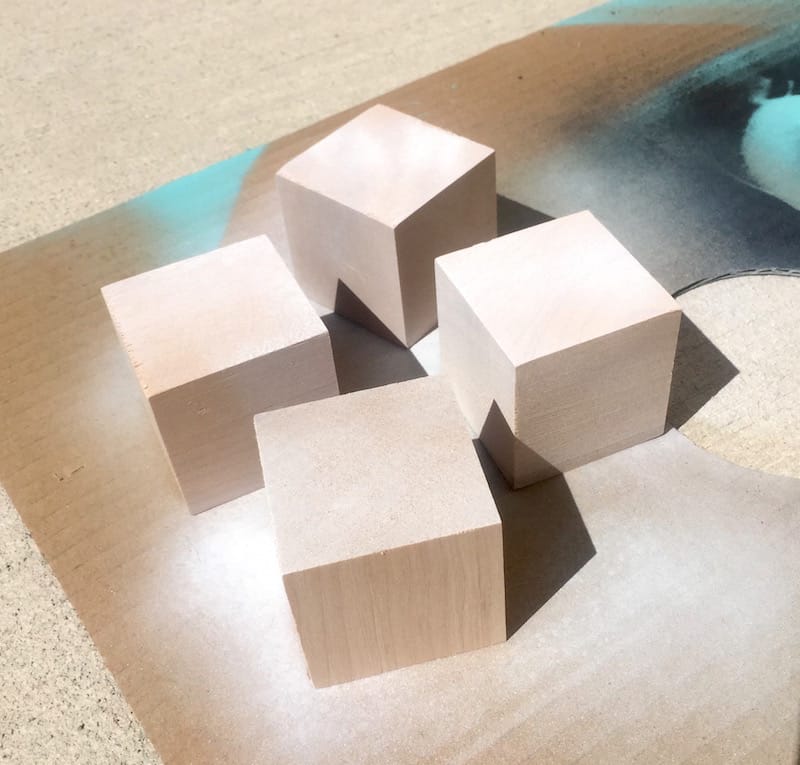 Spray paint your blocks using the white spray paint. Make sure to cover your surface and then read the instructions on the can for proper application. You'll want to spray paint all six sides of the wood blocks and let them dry. Make you're in a well-ventilated space.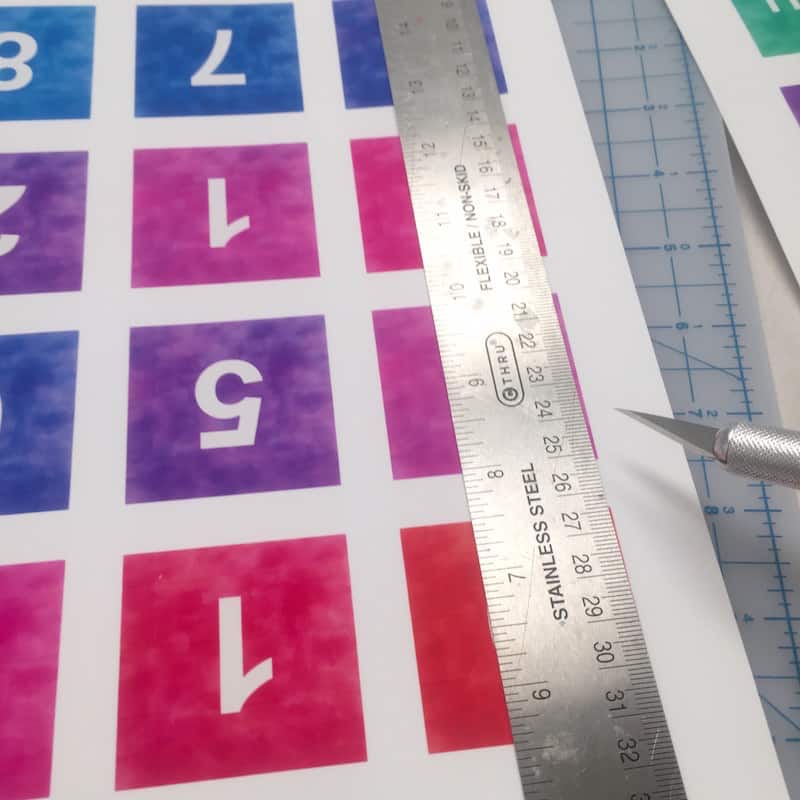 Print out the free printable onto cardstock or presentation paper. Begin by trimming off the outside edge of both pages using your craft knife, mat and ruler.
TIP #1: The sheets are organized so that the top six squares go on one block and the bottom six on another. Date block one should have 0, 1, 2, 3, 5, and 6. Date block two should have 0, 1, 2, 4, 7, and 8. You'll use the "6" for your 9. I recommend keeping your squares organized as you cut.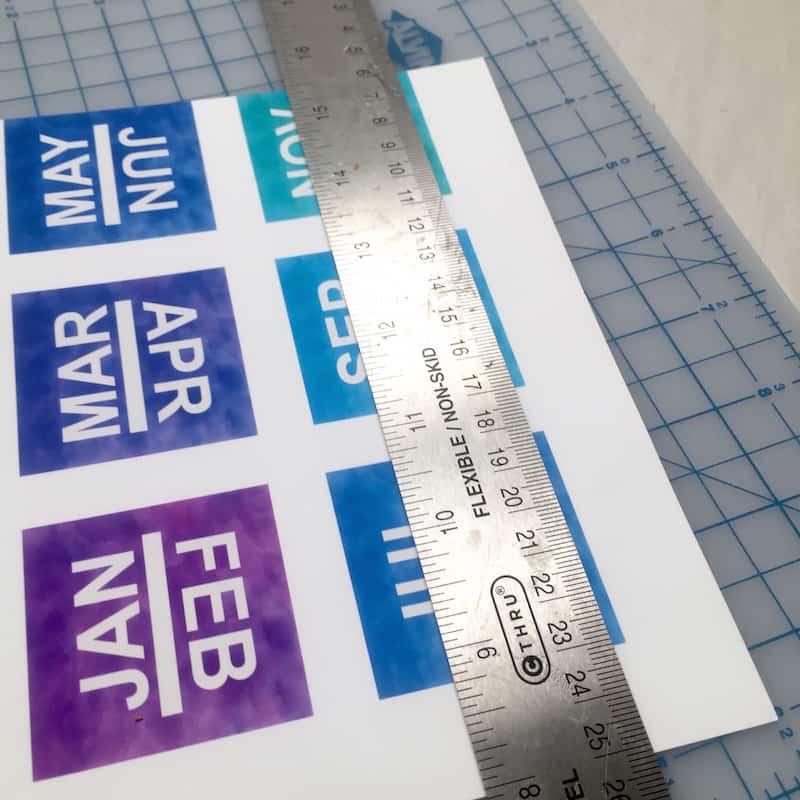 Continue cutting the squares down using your craft knife, mat and ruler.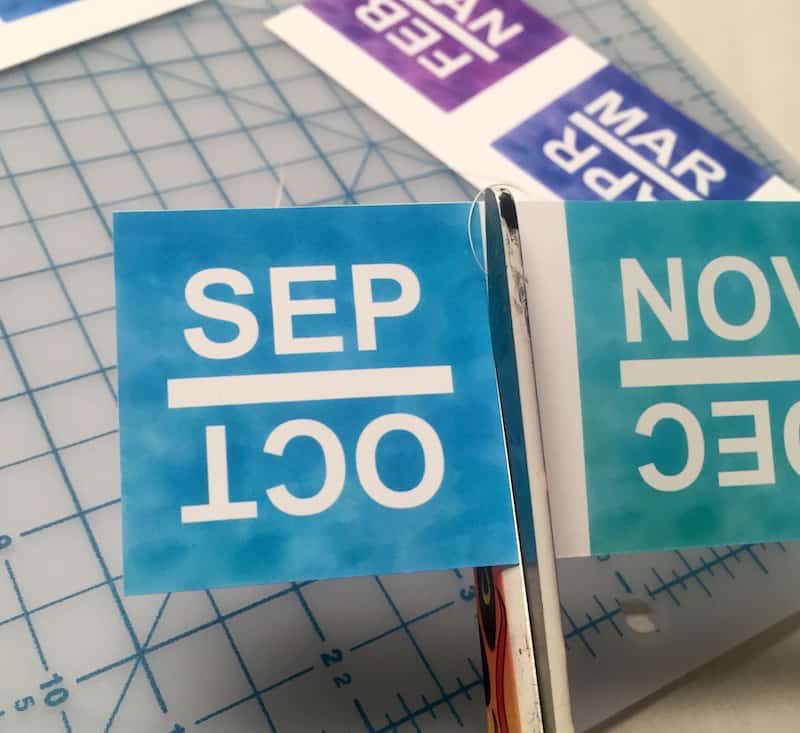 I found that it was easier to cut the squares using my scissors when I got down to the final cuts. But I'll leave that up to you – you can still use your craft knife!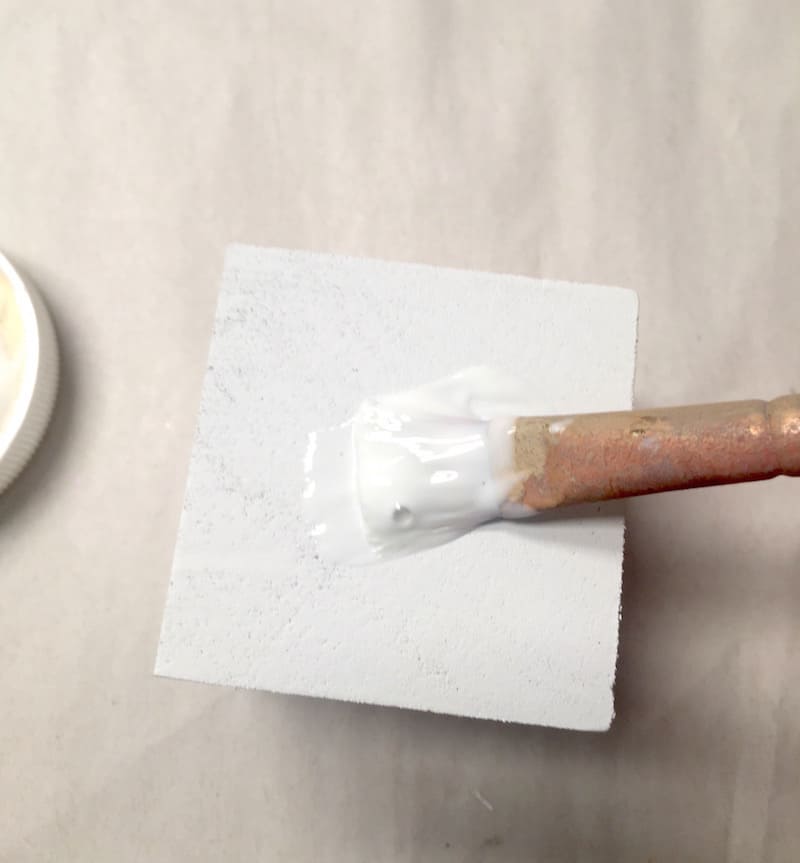 Now you're going to decoupage down the squares. Start with one side on each block. Apply a medium coat of Mod Podge to the top.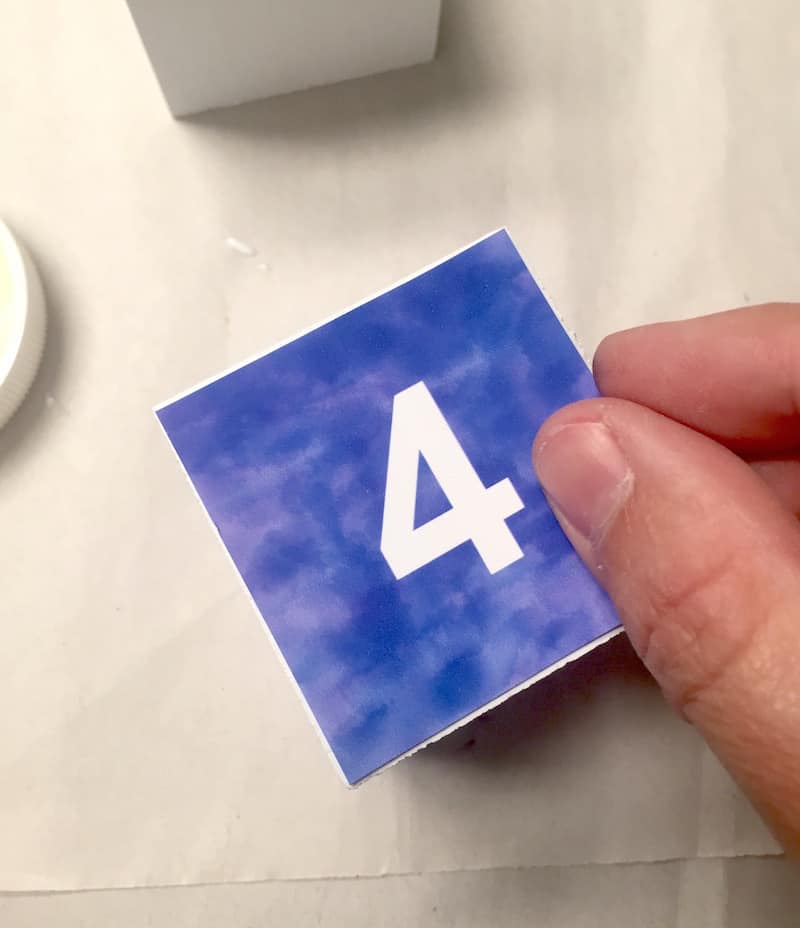 Place a square to the top of the block, in the center, and smooth it down.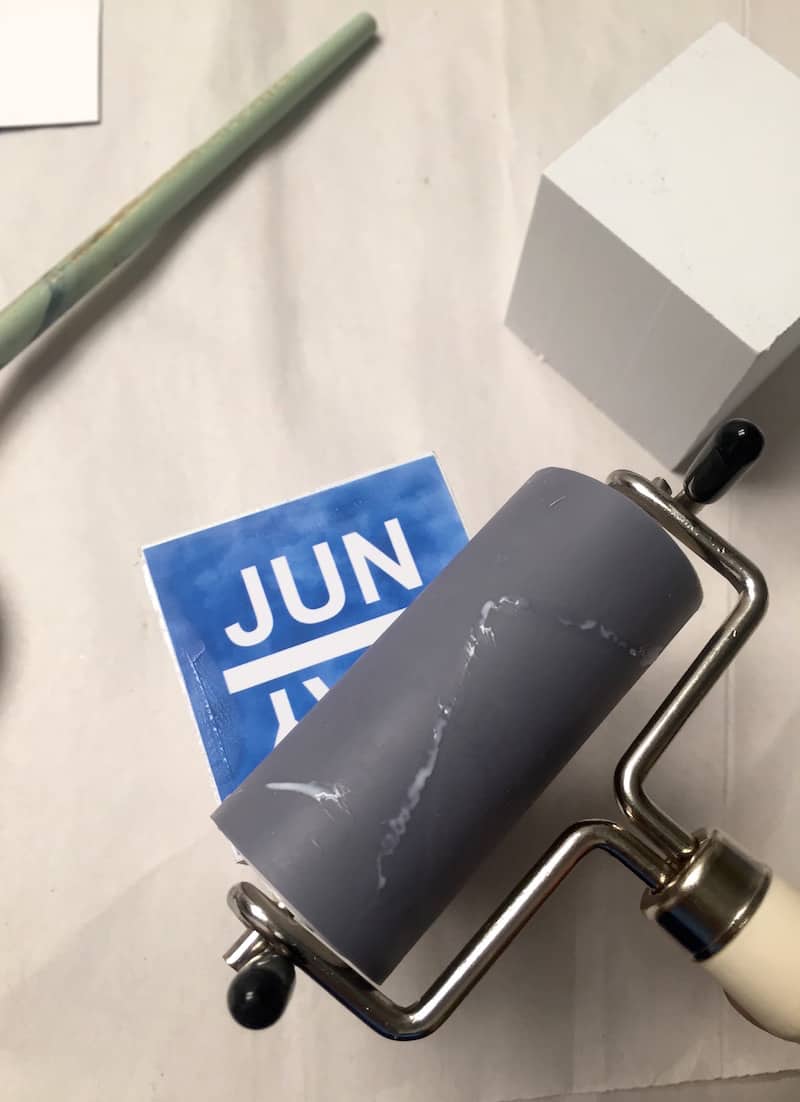 Use your hands to smooth, or you can use a brayer – I love mine! Simply wipe away any excess Mod Podge that squeezes out the side with your brush.
Once you do this on one side, do it on one side for the second, third, and fourth blocks. By the time you are done, you can go back to the first block and it will be dry enough for you to apply another square. Keep going in this way until all sides of the blocks are covered! Let them dry.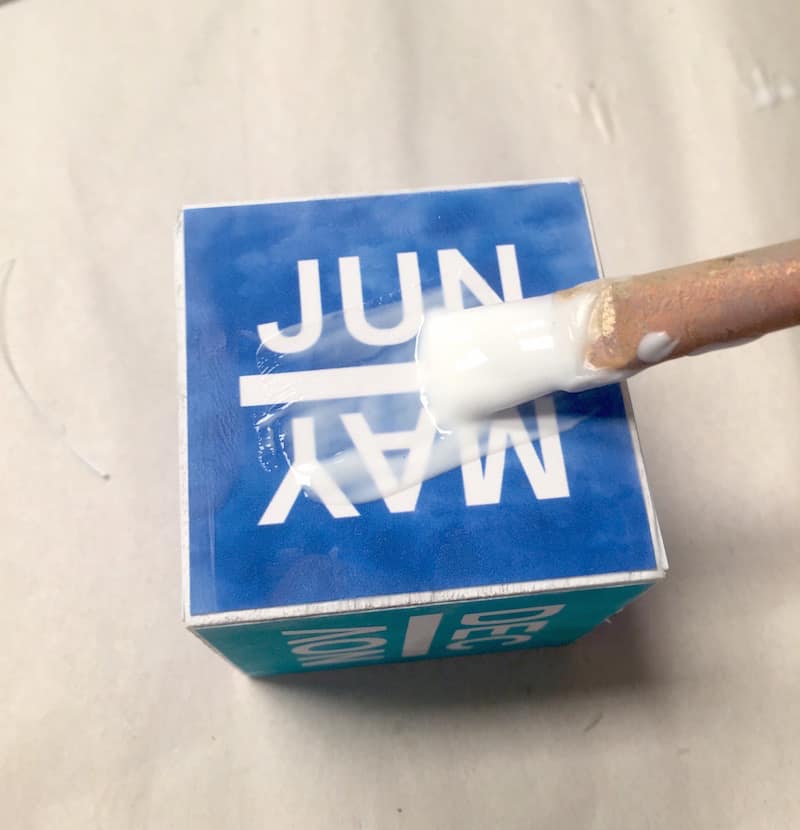 To finish, seal all of the blocks with a medium coat of Mod Podge.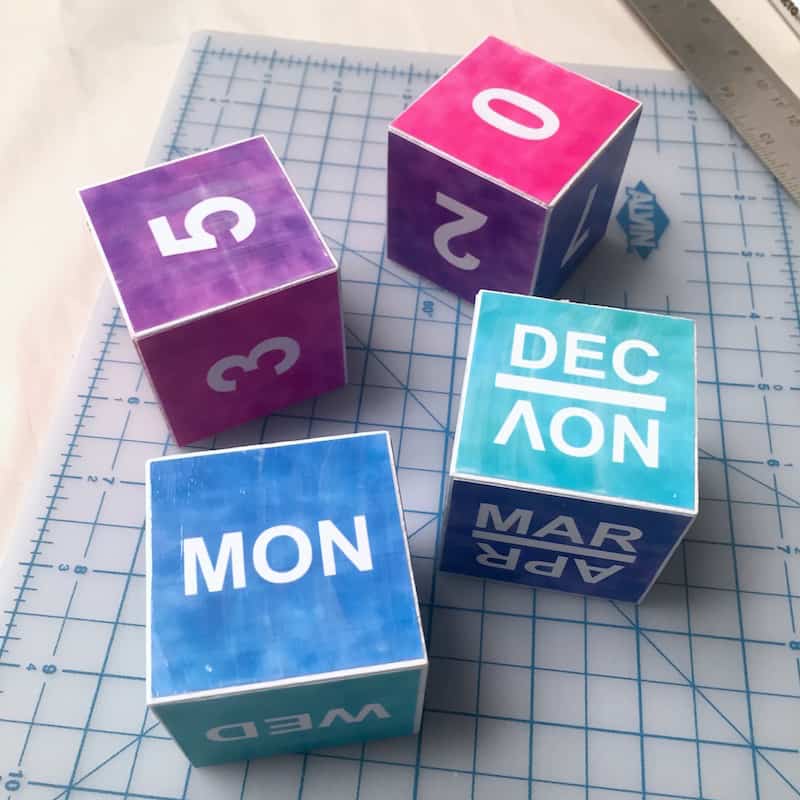 Let your blocks completely dry before using them.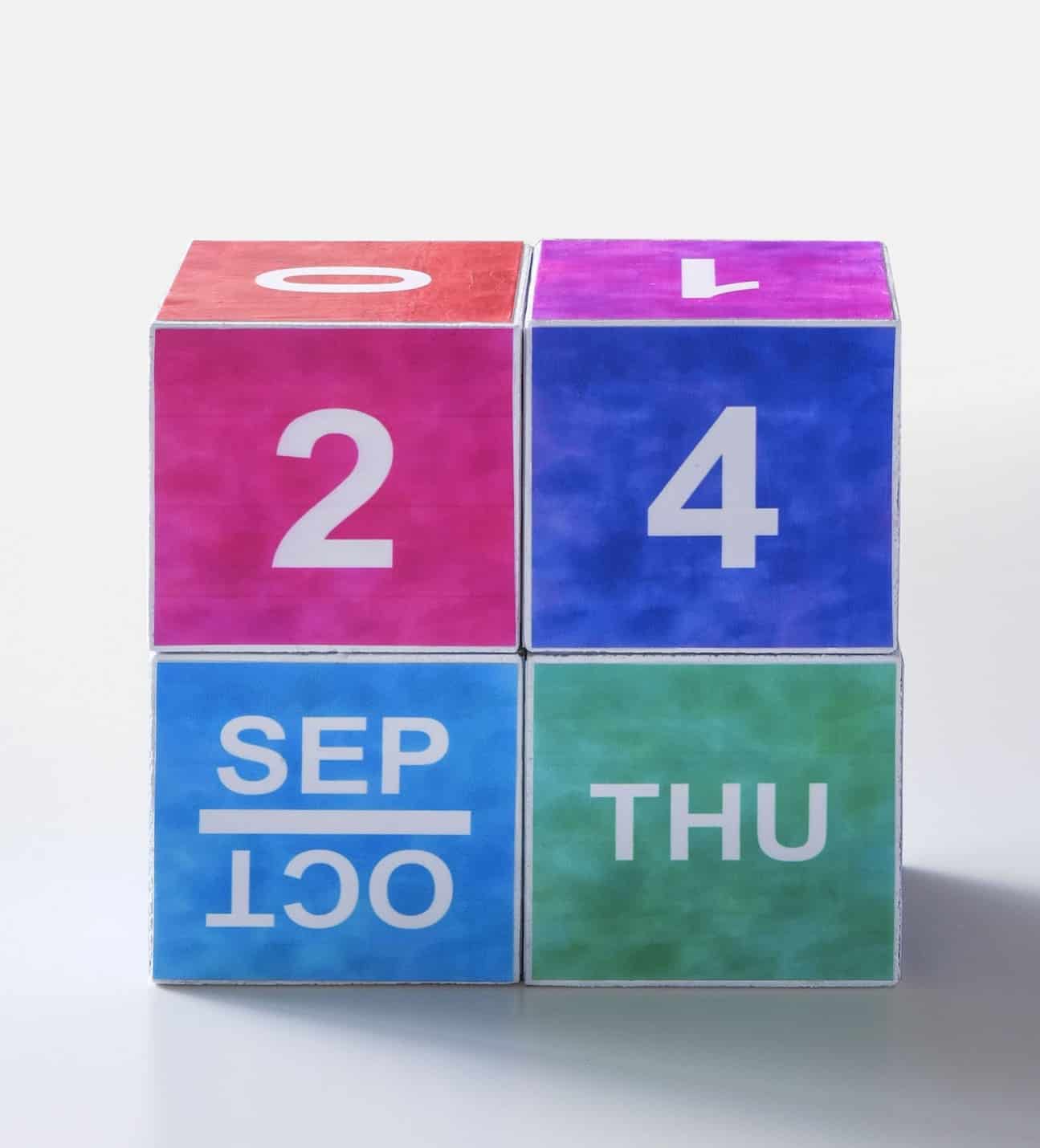 You'll display your perpetual calendar by placing the month block and the day block on the bottom – and stack the date on top.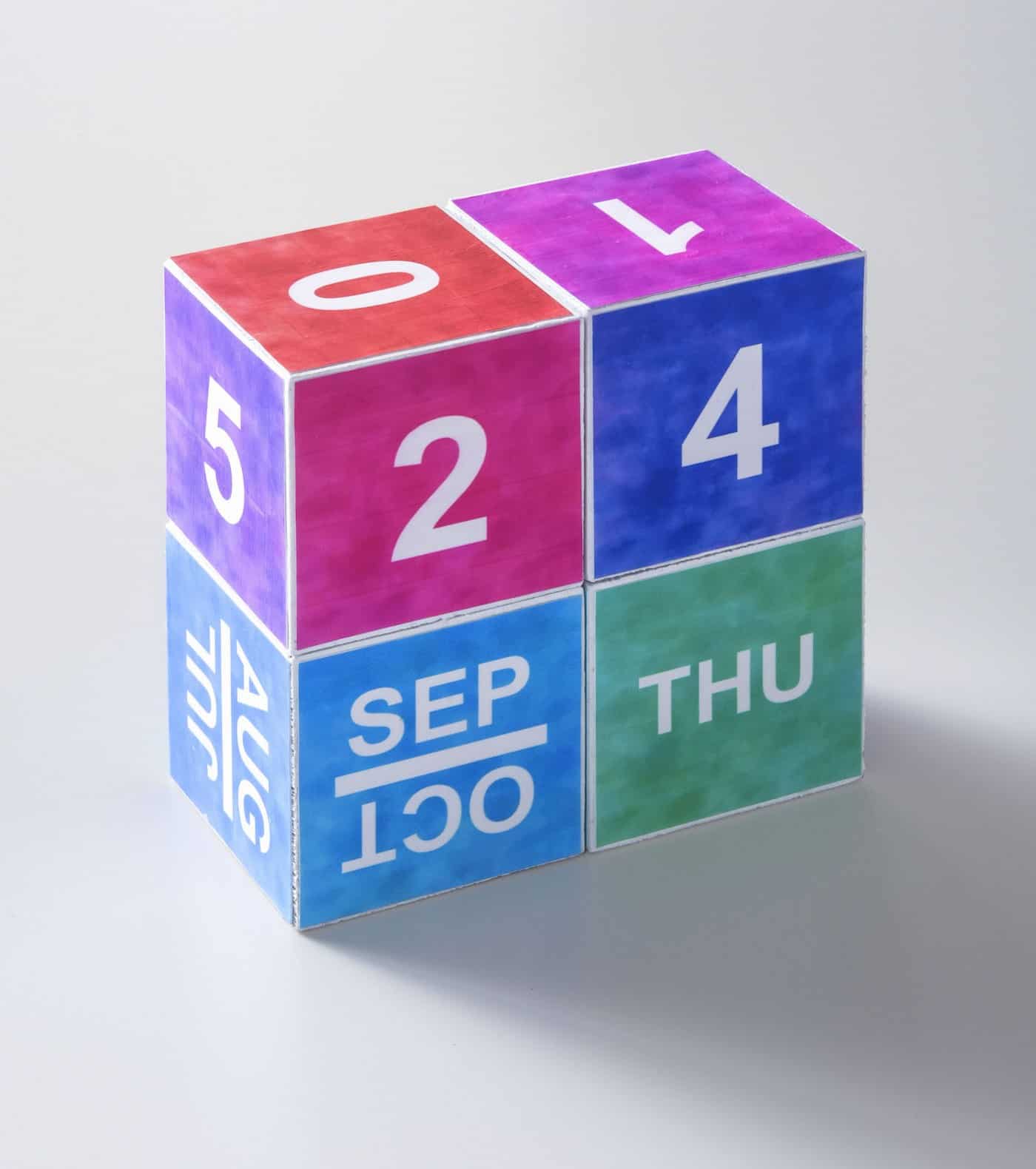 I love how the colors change each day depending on the date – I really enjoy looking at it! Wouldn't this make a pretty addition to your studio or workspace?