Just in time for strawberry picking season – some fun and girly handmade earrings! These are such a great gift and are easy to make with Mod Molds.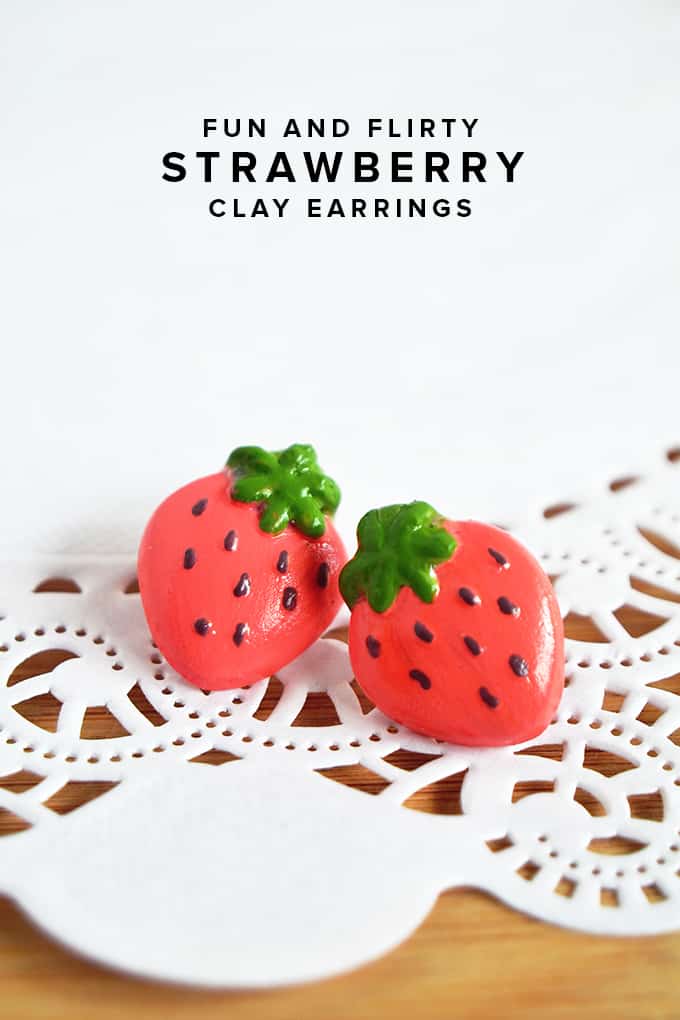 Hey guys! It's Aki again from Minted Strawberry back with another jewelry tutorial! It's almost strawberry picking season here and I was dreaming of making some fun and girly strawberry stud earrings for my little sister since we both love strawberries. Thanks to the Mod Melts Trinkets mold, this project was fast and easy! See how I made it!
Strawberry Handmade Earrings
Materials
Mod Melts Trinkets Mold
Paintbrush
Cornstarch or baby powder
Polymer clay
X-Acto knife or Box knife
Earring posts
Acrylic Paints
Floral Foam
Step 1. Dust your mold with some cornstarch or baby powder – in my opinion, it's better to apply this technique when using molds with more details such as the trinkets mold so when you press the clay, it's easier to release it since it won't stick on the mold.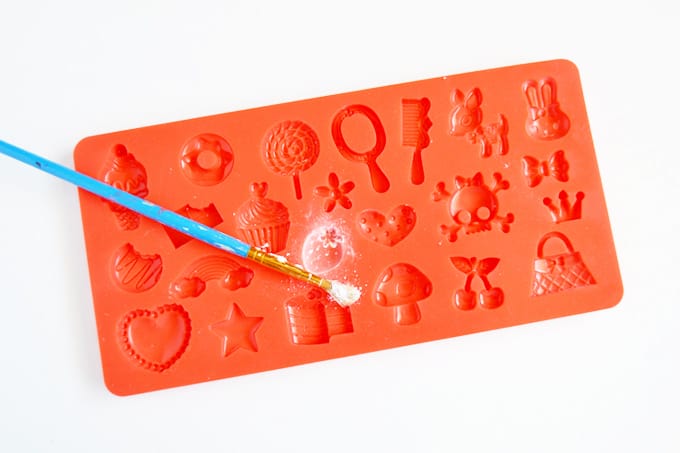 Step 2. Knead and press a ball of polymer clay onto the strawberry mold. Release your clay from the mold and chill in the fridge for about 20 minutes to harden.
After hardening, put it back in the mold and use a box cutter or X-Acto knife (coated with a bit of cornstarch so it doesn't stick to the clay) and saw off the excess clay like in the photo below.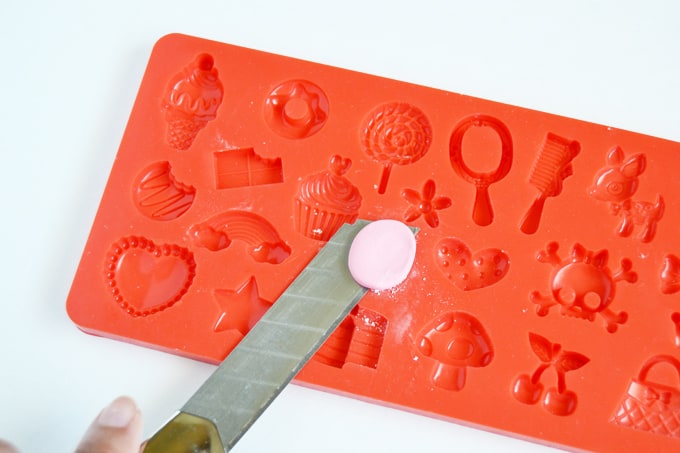 Step 3. After removing the excess clay, press your clay once again to the mold to flatten the back.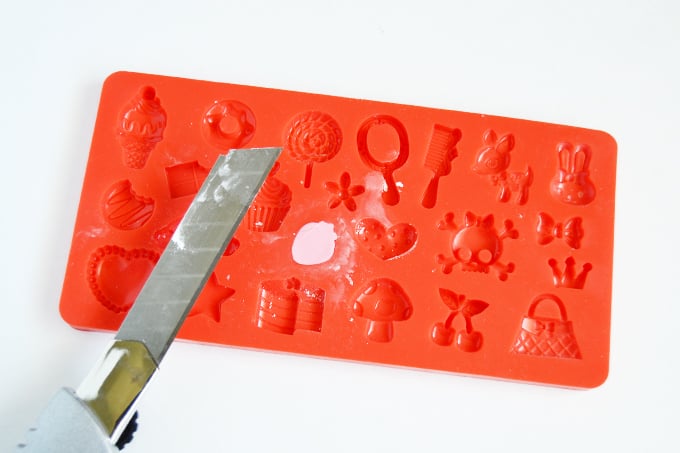 Step 4. Poke some holes on the back where you want to adhere your earring posts onto. Again, release the clay from the mold and bake according to your polymer clay package's directions – mine took about 15 minutes at 275 degrees.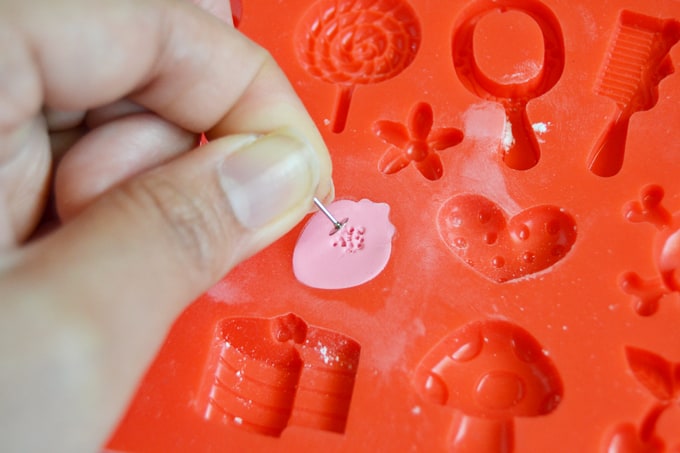 Step 5. Start painting the details of your strawberries! I used a leaf green for the tops to compliment the pink color of the clay, and then decided I wanted to paint the strawberry itself a coral pink color instead of leaving it a bubblegum pink color.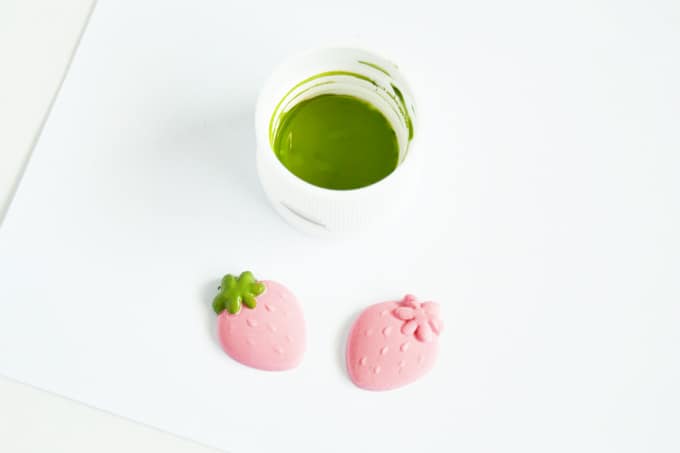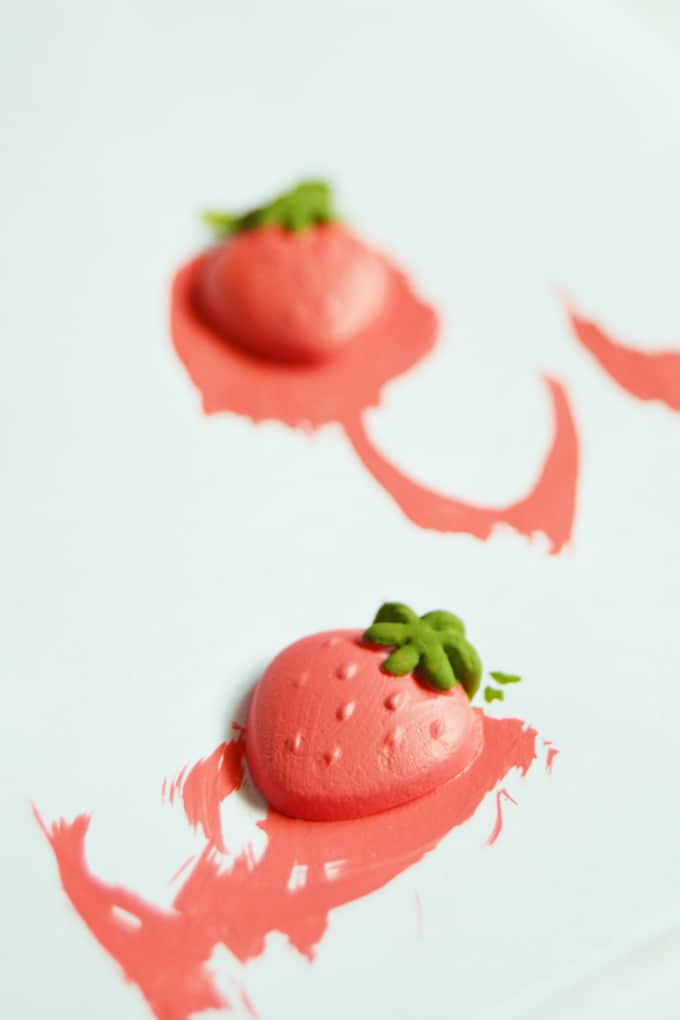 Step 6. Use a sewing pin to paint in small details such as the seeds.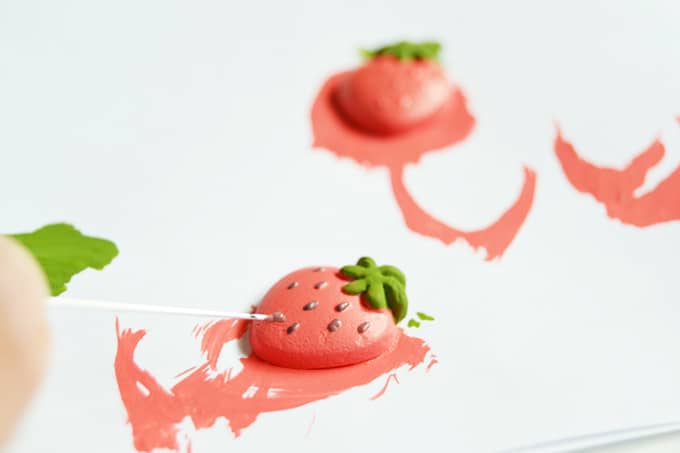 Step 7. Attach the earring posts using E-6000 glue.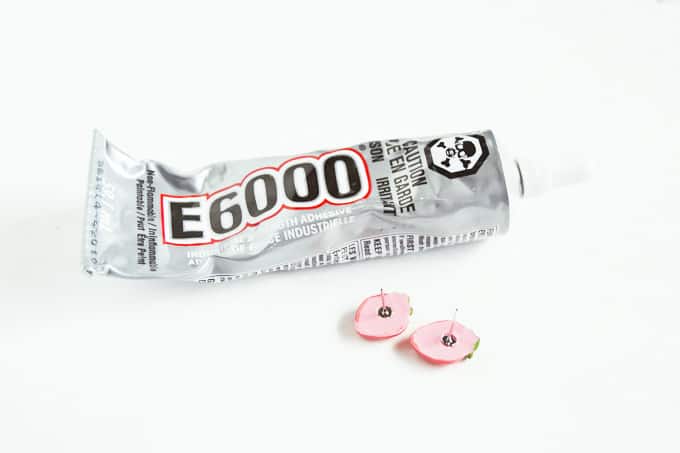 Step 8. Finally, coat your strawberries with some Mod Podge Dimensional Magic to seal the paint, and leave it for a couple of hours to dry. Stick it onto foam while drying so all sides can be aired out.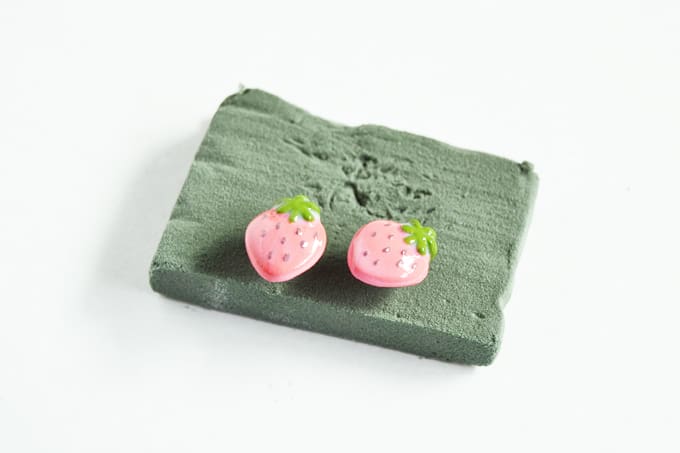 And you are done! If you aren't into earrings, they can easily be made into hair accessories by adhering the strawberries onto hairpins. You can also make them into necklaces by switching out the earring posts with a pendant bail instead.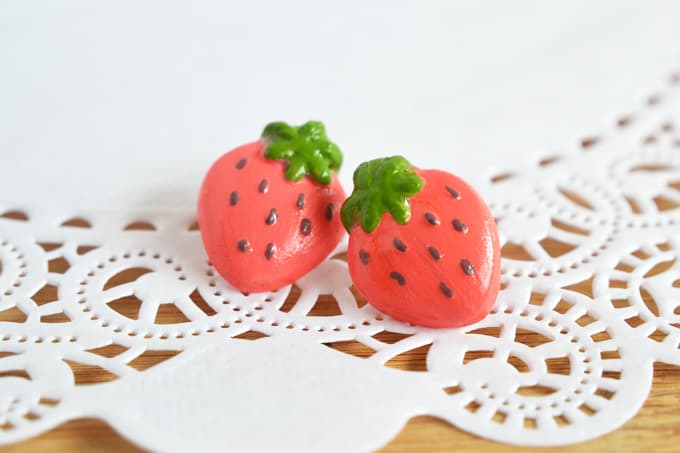 Perfect little accessory for that special little girl in your life, don't you think? Or even as embellishments for your next summer project! In any case, these are fast, fun and flirty – and so enjoyable to make!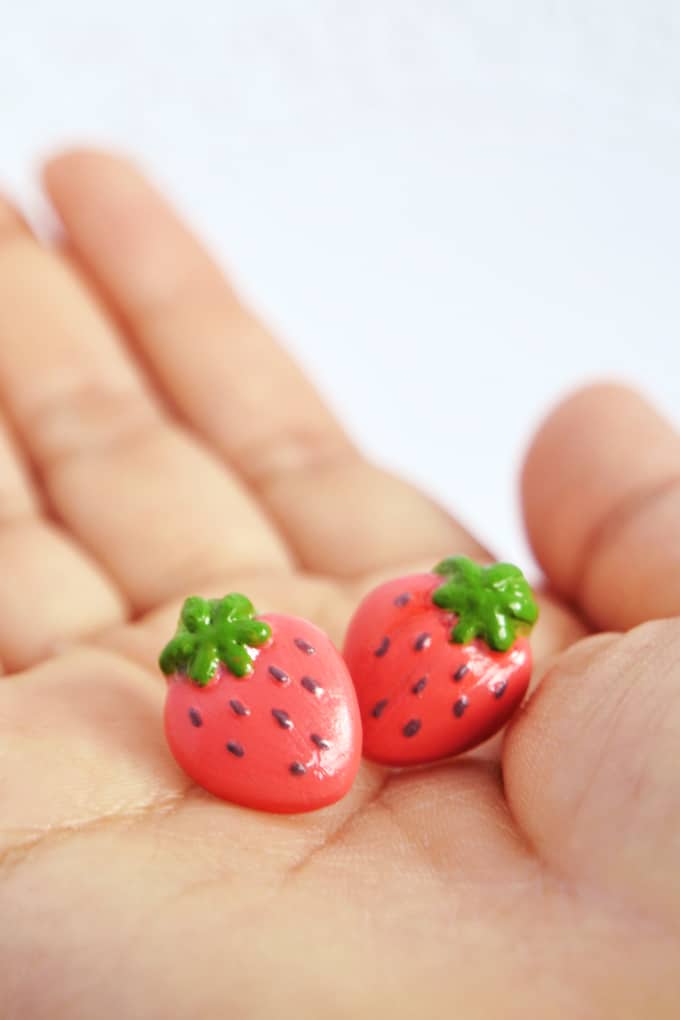 Hope you liked this handmade earrings tutorial! If so, I would love it if you visit me on my blog and follow any of my social media accounts. Happy crafting, friends!
Minted Strawberry Blog | Facebook | Pinterest | Instagram | Twitter